To get the most out of Amazon, you'll want to sign up for a Prime subscription – especially if you want access to flash sales during periods such as Black Friday.
The subscription service started out as a way to get unlimited free next-day delivery, but it's quickly become an comprehensive digital service, encompassing video, music, books, cloud storage and loads more. Amazon also partners up with other companies from time to time, offering things such as free Deliveroo Plus.
Here's everything you need to know about Amazon Prime.
How to get Amazon Prime for free – 30-day trial
Amazon offers a 30-day free trial on nearly all its Prime services (except Prime Student, where the free trial is for six months!). This will automatically charge you once the 30 days are up, so make sure you cancel Amazon Prime if you don't want to pay.
Depending on who you are and what you're looking for, there are several different free trials available.
See more in our full guide on how to get Amazon Prime for free. We also have a separate article on how to sign up for Amazon Prime.
Best Amazon deals right now
We're tracking all the best Amazon deals below:
Top 10 Amazon Deals
Fitbit Inspire 2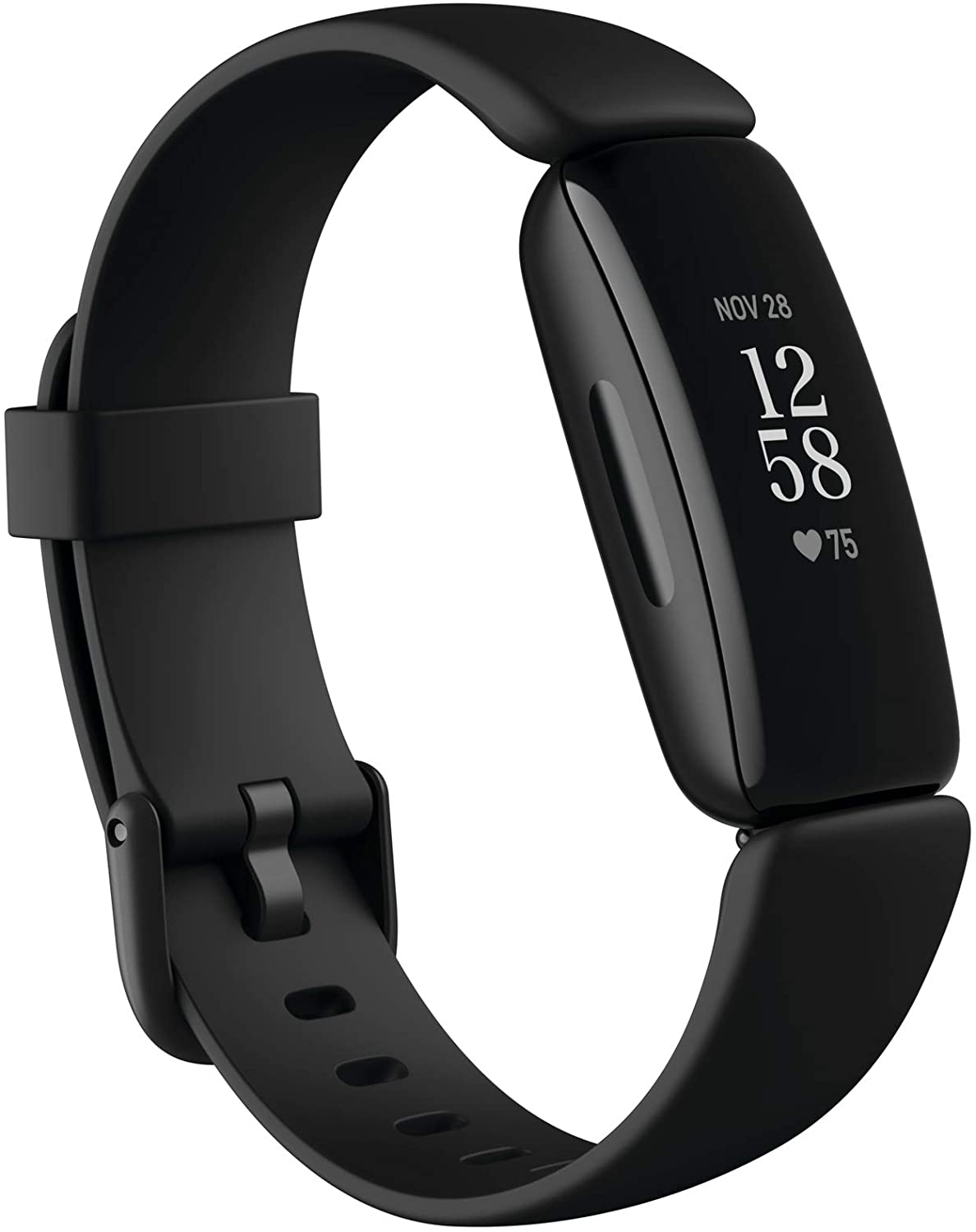 From: Amazon
Was: £89.99
Now: £39.99 (56% off)
Get the older model Inspire 2 tracker for under £50, far cheaper than the new Inspire 3 – but with almost exactly the same tracking tech.
How much does Amazon Prime cost?
Amazon Prime is available with a few different subscription models. The best value is the upfront sum of £95/$139 for the year, which works out at about £7.91/$11.58 per month. Don't forget to take advantage of the 30-day free trial first, provided you haven't subscribed before.
You can also get Amazon Prime on a monthly subscription plan, but it does work out at a higher cost per year. It's £8.99/$14.99 per month, which is £107.88/$179.88 per year.
The cost of Amazon's UK subscription rose in September – it originally used to be £7.99 per month and £79.99 per year.
The final option is for those looking to subscribe to the Prime Video service without the rest of the perks that come with the full Prime package.
Prime Video only
Prime Video on its own costs £5.99/$8.99 per month, but we'd hesitate to recommend this when the yearly option works out to almost the same price and gives you all the additional features.
The Prime Video-only plan is front and centre on the Amazon website, but you'll have to dig a little deeper in the US. Our sister site TechHive shows you how.
Prime for students
Amazon also has a dedicated Prime student plan. It works out at half the price of the usual Amazon Prime, coming in at £4.49/$7.49 per month or £47.49/$69 per year.
After validating your student status (via an education email address), you can get all the same benefits as the regular subscription. Plus, there's an impressive six-month free trial on offer.
Learn more in our separate guide to Amazon Prime Student.
Qualified government assistance (US-only)
If you're based in the US, there's another option. All EBT and Medicaid recipients can get a Prime subscription for $6.99 per month after a 30-day free trial.
This price doesn't expire, but you will have to re-verify your status every 12 months.
What do you get with Amazon Prime? Benefits Explained
If you're still wondering what you get with Amazon Prime and whether it's worth it, let's dig into its benefits to help you decide. Amazon Prime Video and Prime Music might be a couple of services you're already familiar with, but there are loads more…
Amazon Prime delivery
The core feature of Amazon Prime is delivery. You'll get unlimited one-day delivery at no extra cost for millions of eligible items. Some addresses are available with same-day delivery, and better yet there's also Prime Now, which promises delivery within two hours or less in selected areas. The latter has now been rolled into the main Amazon service.
Amazon also offers a promotional £1 discount to thank customers who chose the no-rush delivery.
Free Deliveroo deliveries (UK)
Prime subscribers can also benefit from a year of free Deliveroo Plus in the UK. Deliveroo's premium service offers free unlimited delivery, provided your order is over £25 instead of the usual £3.49 monthly rate. Folded into the cost for Prime, Deliveroo Plus customers save nearly £42a year.
Head to Amazon to link your Deliveroo account now. The perk replaces Amazon's ill-fated Amazon Restaurants delivery service, which Amazon retired in 2019.
In-car or in-garage delivery (US)
Prime members in the US can have their groceries and goods delivered right to their cars. If you're wondering how it works, you'll need to use the Amazon Key App to connect your car to Amazon – which lets you use in-car delivery as an option when you checkout. Keep in mind the app only works with select "connected" cars – that is, cars with an internet connection.
The perk has been temporarily paused due to the pandemic, but Amazon has modified it to have your orders delivered to your garage instead.
In-garage delivery works with the MyQ app. If you don't have a smart garage, you can separately buy a smart garage door opener, which allows the delivery person temporary access to your garage. Drives are thoroughly vetted and are instructed to not go beyond five feet into your garage. Read more about Amazon's in-garage delivery.
Prime Early Access
Prime members get access to lots of deals 30 minutes before the rest of its customers, which can sometimes make the difference between bagging a bargain and missing out completely.
Amazon Prime Day Deals
Prime Day is similar to Black Friday where thousands of products are reduced but only for Prime members. See our full guide to Prime Day.
Amazon Fresh
Since July 2020, Amazon Fresh has been free to anyone with a Prime membership in the UK. It offers customers fast, same-day delivery on produce, as well as meat, seafood, snacks, and other essentials with a minimum order value of £15. The service has been expanded to include Morrison's and Co-op, depending on where you live.
You can also qualify for free two-hour delivery on orders over £40. Check if Amazon Fresh is available in your postcode.
The service replaced Amazon Pantry which was the retailer's original response to online grocery shopping. Amazon discontinued Pantry in the UK in June 2020.
In May 2021, Amazon also rolled Prime Now into the service, allowing customers to access same-day delivery from local groceries as fast as within an hour.
Amazon Prime Rewards Visa Card (US)
Prime members in the US can also get 5% when shopping at Whole Foods Market using the Amazon Prime Rewards Visa card. Without Prime, the card gives 3% back to customers.
Free two-day prescription delivery (US)
US customers can also order prescriptions via Amazon Prime and benefit from free two-day delivery along with discounts of up to 80%. You also get a membership card which you can use in over 60,000 pharmacies. Keep in mind, the service isn't a form of insurance and cannot be combined with your existing insurance.
Amazon Prime Music
Also included is Prime Music, which offers a huge selection of songs (more than two million) available to stream.
However, if you want access to the complete library of 90 million songs, Amazon's answer to Spotify is Amazon Music Unlimited. This has a separate subscription cost of £9.99/$9.99 per month, but is reduced to £8.99/$8.99 with Prime.
Amazon Prime Video
Amazon's Netflix rival is called Amazon Prime Video, and there you'll find thousands of films and TV shows, some exclusive, to stream. Better yet, you can download them to watch offline.
We've picked out our favorite movies on Amazon Prime here.
Prime Video now also lets you see 20 exclusive Premier League matches per season at no extra cost for its subscribers, which is an indication that Amazon is gearing up to bring even more exclusive content to entice new users.
Amazon Channels
Prime members also get access to Amazon Channels, which offers 40 TV channels at a small additional cost. We've got a full guide to Amazon Channels here.
Prime Gaming
Gamers can get extra benefits through Prime Gaming (previously known as Twitch Prime). It includes free games every month and ad-free viewing on Twitch itself.
Kindle Owner's Lending Library & Prime Reading
Prime members can borrow a book a month from the Kindle Owner's Lending Library at no extra cost, as well as a book from the Kindle First picks.
You'll also be able to download and read books, comics, and magazines from the library of more than 1,000 titles available for free with Prime Reading.
Books borrowed from the Lending Library can only be read on a Kindle device, but titles from Prime Reading can be accessed from any device. See our full guide to Prime Reading.
Amazon Prime Photos
Prime Photos lets you upload and store unlimited full resolution photos and 5GB of video in the cloud to keep them safe and accessible from any device. It's a worthy alternative to storing your photos on Google Photos if you need more storage.
Amazon Household
Some of these perks aren't limited to one individual, either. With Amazon Household, you can share features with one other adult member of your household.
Amazon Family
You can also join Amazon Family, which in addition to all of the Prime benefits gets you 20% off nappies subscriptions as well as other exclusive offers and discounts. You'll have to provide a few details about you and your family in order to qualify, and only one membership is available per household.
Prime Try before you buy
Prime Try before you buy (previously known as Prime Wardrobe) allows customers to try on selected clothes, shoes, watches, and accessories before buying. You get 7 days to try the items, and you only get charged for the items you keep. Here's more on how it works.