Disney Plus has loads of great movies these days, from classic animations to the latest Star Wars and Marvel movies.
It's not just Disney classics any more either, with a massive – and expanding – library of films from 20th Century Fox, which Disney bought out a few years back. That opened the catalogue up far beyond the family favourites that Disney itself is best known for and into genres like action and horror that you wouldn't always associate with the House of Mouse.
It all means there's absolutely loads to choose from though, leaving even the best of us stalled by that dreaded streaming service panic: what do I actually watch!?!
That's where we come in. From old-school animations to live action favourites – and of course everything from Pixar, Star Wars, and Marvel – we've done our best to pick out the best movies we've found on Disney+ so far. That's including exclusives like Soul and the Predator prequel Prey.
If you're looking for a series rather than something a feature-length, taking a look at the best TV shows on Disney Plus instead.
The Lion King
Disney
This is Disney at its best. Iconic songs, beautiful 2D animation and a story that will literally leave you sobbing every single time you watch it (no, just us?), as you follow the heir to the kingdom, Simba. The realistic looking 2019 remake is on the service too, but the original blows it out the water anyway.
High Fidelity
John Cusack is phenomenal in this 2000 classic about a misanthropic music store owner working through his past relationships to figure where they each went wrong. It's since been gender-flipped for a TV show starring Zoe Kravitz (which you'll also find on Disney+), but the original is hard to beat – and just as interesting for one of the rare Jack Black performances that's insufferable intentionally.
Die Hard
Disney
All three of the original (read: good) Die Hard films can be found on Disney+, but it's the first that's truly an undisputed classic (not to mention disputed Christmas film). Bruce Willis is iconic as the New York cop caught up in a terrorist attack on an office Christmas party, casually reinventing the action genre along the way. Decades on, it still feels like it hasn't aged a day.
Big Hero 6
This collaboration between Disney animation and Marvel results in a geek's dream. Big Hero 6 features six (go figure) haphazard superheroes, including the big, lovable, inflatable robot Baymax. We dare you to watch and not cry.
The Fly
One of the gnarliest horror movies featured on Disney+ (as part of its Star catalogue), The Fly is arguably David Cronenberg's magnum opus: a body horror par excellence, with enough oozing, seeping, and peeling that you'll never feel quite the same way about that little itch on your thigh ever again. Having Jeff Goldblum and Geena Davis as the '80s power couple at the heart of it all doesn't exactly hurt either.
Personal Shopper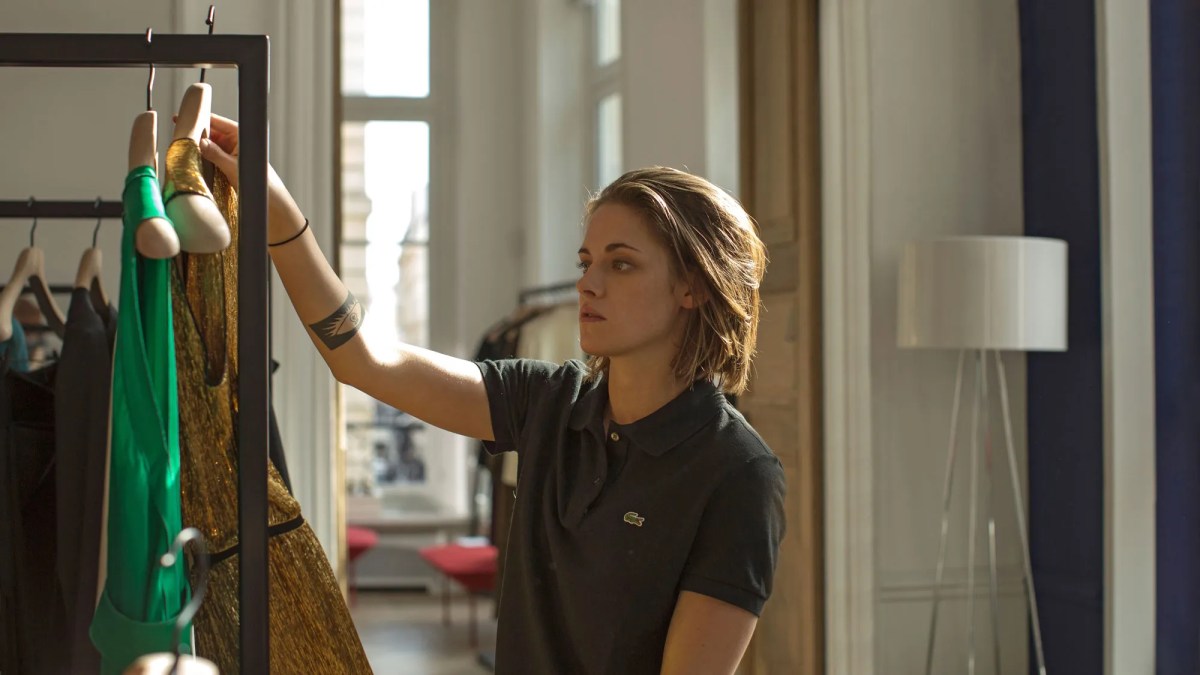 Disney
You probably don't deeply associate Disney with avant garde introspection, but in Personal Shopper it offers one of the finest films in years to fall into that bracket. A post-Twilight Kristen Stewart is the titular lead, a fashion buyer for the rich in Paris seeking signs that her recently deceased twin brother is still out there somewhere. Powerful and poignant, this is a slow-burn, but one worth waiting for.
The French Connection
If you need one good reason to watch The French Connection, it's that it continues perhaps the most influential car chase ever committed to celluloid. It's a fantastic slow-burn crime caper regardless, but the building pressure gets its release when Gene Hackman's detective Doyle sends his car hurtling through New York's streets – in some shots dodging real pedestrians – in pursuit of a criminal on an elevated train.
Doctor Strange in the Multiverse of Madness
Disney
One of the latest MCU films – and a key part of the franchise's Phase Four – Multiverse of Madness sees Marvel step into horror for the first time, helped in large part by Evil Dead director Sam Raimi. This is surprisingly gnarly for a Marvel movie, and includes more of Raimi's directorial flair than we're used to seeing from the studio, making it feel like a welcome change of pace from the MCU.
Indiana Jones and the Raiders of the Lost Ark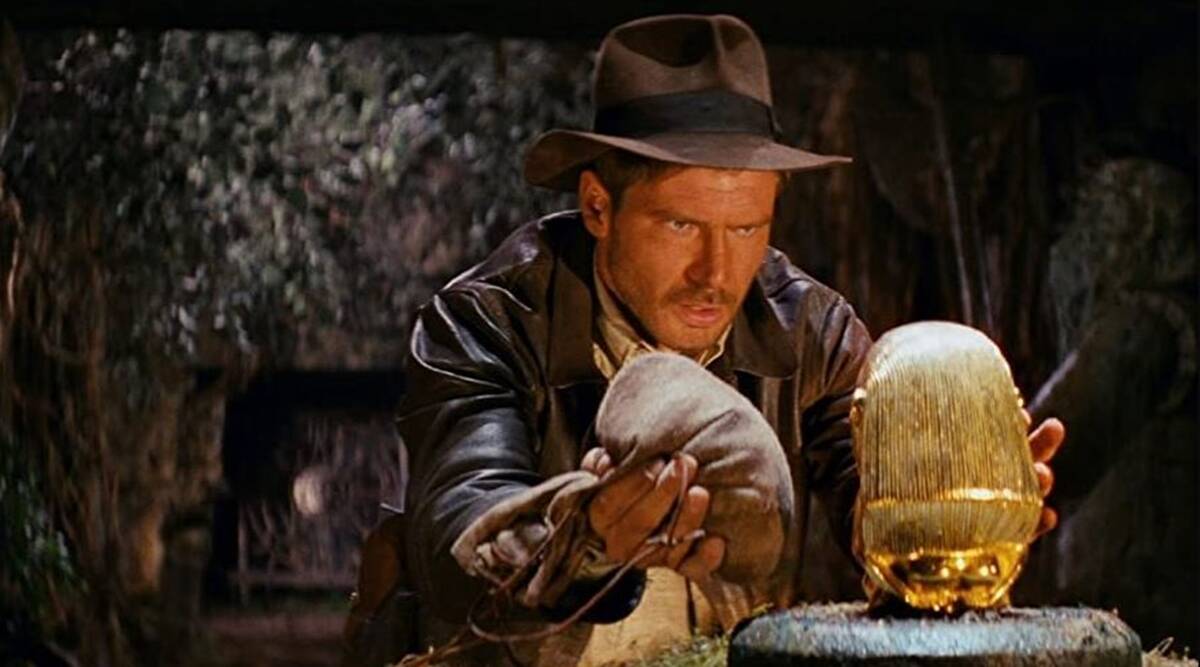 Disney
First up, yes nerds, we know that officially the movie's just called Raiders of the Lost Ark. But what matters here is that this is the first (and best?) of the Indiana Jones films, the first four of which are now available on Disney+ to mark the launch of the fifth (and probably Ford's final), Dial of Destiny.
We all know what we think about Crystal Skull, but the original trilogy is hard to beat, and among the best of blockbuster cinema.
Who Framed Roger Rabbit?
Roger Rabbit was a first of its kind: bringing together real actors with some of the most iconic cartoons, including Jessica Rabbit and Bugs Bunny. It also features Christopher Lloyd as the villain of the film, Judge Doom. As a warning, you'll never see him just as Doc from Back to the Future after this. He's terrifying.
Alien
When Disney announced that it would be adding the Fox back catalogue to Disney+, many people's first question was: "Even Alien!?"
And apparently, yeah, even Alien. And not just Alien, but also all its sequels, both good and bad – except the pretty abysmal Aliens vs. Predator: Requiem.
Soul
Soul is firmly at the weird end of the Pixar spectrum – it's about a middle-aged jazz musician who finally gets his big break…and then dies. And that's just the first five minutes.
What follows is a strange meditation on life and the afterlife, with Jamie Foxx as the recently departed Joe – desperate to return to his body – and Tina Fey as a troublesome young soul who accompanies him. It's silly, sweet, funny, poignant, and more. Simply put: it's got soul.
Thor: Ragnarok
The first two Thor films never really made the most of the character's obvious potential, but with Thor: Ragnarok director Taika Waititi was given free reign to make things weird. The chief stroke of genius was turning it into a buddy comedy with Hulk, but let's not forget Cate Blanchett's goth queen villain, Tessa Thompson's queer icon Valkyrie, or Jeff Goldblum's preening Flash Gordon reject alien ruler. Probably the best MCU film so far, which is saying something.
Follow-up Thor: Love and Thunder is on D+ now too, but it's definitely not as good as this one.
Pirates of the Caribbean: The Curse of the Black Pearl
Alright, the Pirates of the Caribbean series probably went on a little too long, and now looks likely to get the dreaded reboot treatment. However, this noughties classic is the pinnacle of pirate films, with the most nautical theme from Hans Zimmer, and just the right amount of ridiculousness. Just ignore everything that came afterwards.
Prey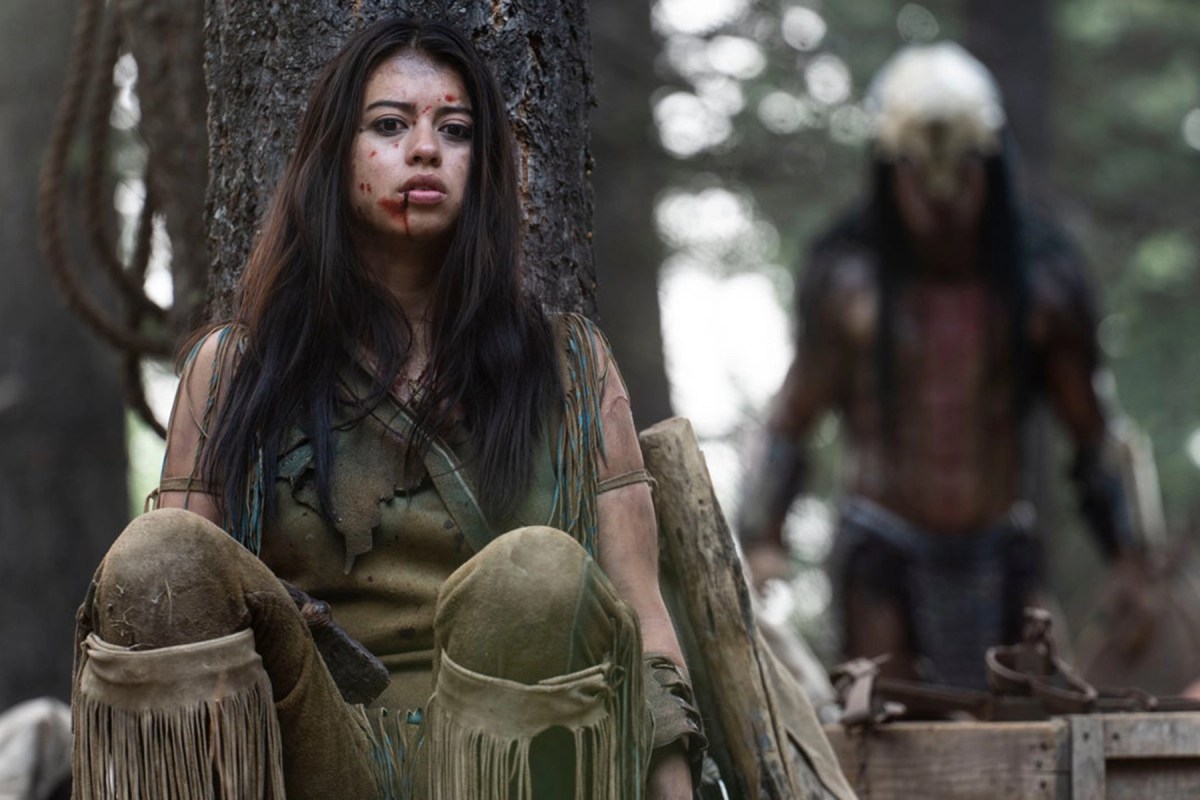 Disney
Who would have bet that we'd actually get a great Predator film in 2022? After years of rubbish sequels, it took director Dan Trachtenberg shifting the series back a few hundred years to reinvigorate the beast, following the electric Amber Midthunder as a Comanche hunter up against a new type of threat. As good as the Arnie original.
Romeo + Juliet
Baz Luhrmann's finest film is this anarchic take on Shakespeare, now best remembered for its fusion of a modern setting (and soundtrack!) with archaic language – perfectly encapsulated by the Sword 9mm handgun. Leonardo DiCaprio and Clare Danes are the starstruck lovers, while the late Pete Postlethwaite gives an ever-welcome turn as the priest who unwittingly helps bring about their demise.
The Life Aquatic with Steve Zissou
It would tempt controversy to declare The Life Aquatic director Wes Anderson's finest film, but it's certainly one of his most charming – and representative. Anderson favourites like Bill Murray, Anjelica Huston, and Willem Dafoe pack the cast; it's soundtracked by Portuguese covers of David Bowie hits; and is unafraid to veer suddenly into stop-motion animation when the time calls for it.
Nomadland
2021's Best Picture winner at the Oscars isn't exactly a classic Disney movie – but it is an absolute masterpiece. And director Chloe Zhao has since followed it up with Marvel movie Eternals, so the House of Mouse clearly like her.
Here Frances McDormand plays an aging nomad who's left a suburban life behind to live in a trailer and travel the American heartlands hunting down seasonal work.
Nomadland never pulls its punches, but is equally open to the romance of life on the road, offering a nuanced, balanced portrayal of the economic forces that can drive people out of stable lives and onto the road – and the unexpected beauty that can keep them there.
Barbarian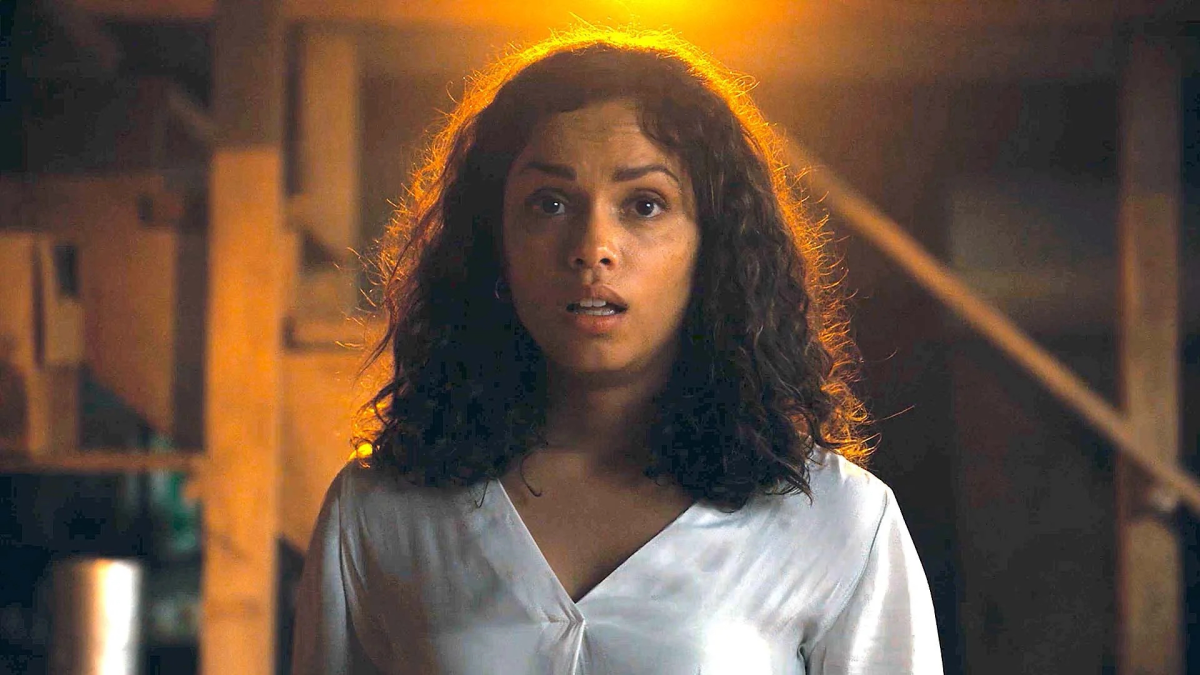 21st Century Fox
Be warned: Barbarian is intense. Like, intense intense. Like, even horror veterans should go in warned intense. But this slick thrill-ride is also tremendous fun, with a vicious sense of humour and a few excellent needle drop moments that twist your expectations on their heads. But still… intense.
Star Wars: The Empire Strikes Back
The Star Wars to end all Star Wars. The Rebel Alliance struggle to hold their ground against the might of the Empire, whilst Luke Skywalker continues his Jedi training with Master Yoda. If somehow you're new to Star Wars, then we recommend watching Star Wars first for full context – and to get the full impact of one of the biggest movie twists in history.