Your wallet might not be the first thing that comes to mind when you think of items in need of a tech boost, but smart wallets make a lot of sense. Whether you want to avoid card clash, protect yourself from theft and fraud, or make sure you never misplace it round the house again, a smart wallet has your back.
Most use RFID shielding to block the signals from contactless cards, reducing the risk of card clash stopping you from making payments. They double as theft & fraud protection, blocking any attempts at contactless theft that try to lift money or information from your cards without you even realising.
Other smart wallets build in Bluetooth trackers from Tile or Chipolo, so if you lose your wallet – whether that's round the house or out in the world – you can quickly track it down again.
And some come with additional handy features, like hidden cash pockets or quick-access card slots.
But which is the right one for you? We've tested a few, and these are the best smart wallets we've found so far.
Best smart wallets
1. Ekster Parliament – Anti-therft lining and optional tracker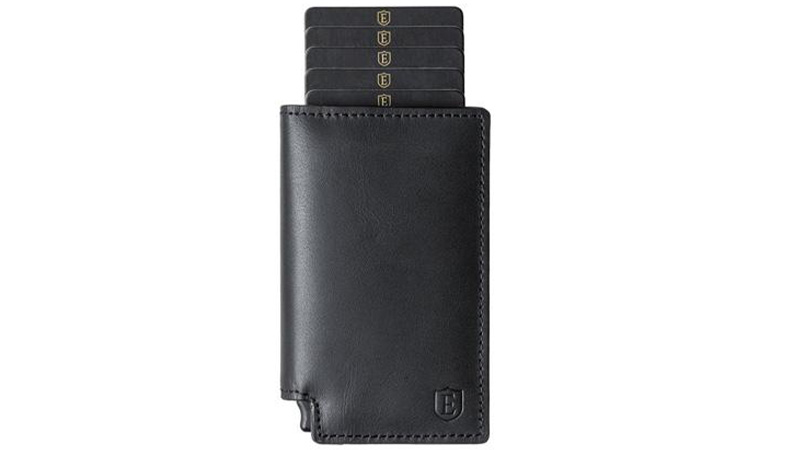 Pros
Slim
Holds up to eight cards
Optional solar-powered tracker
Ekster is a young company that makes smart products. Its Parliament wallet is a slim and compact wallet with an RFID anti-theft lining and a clever plastic tab that deals you up to six cards evenly from its main compartment. There's room in the flap for two more, and an elastic belt to hold notes or receipts.
The smart part is in the optional solar-powered Chipolo tracker that slots into the back sleeve of the wallet. It connects to your phone via the Chipolo app and means you can see on a map where you've left your wallet – handy for the absent-minded or in the event your bag or wallet is stolen.
You can also ring the card from your phone in case you really can't find your wallet and can instead follow the beeping till you're reunited. The wallet and card are an expensive option, but it's a neat, slim package overall.
2. Bellroy Hide & Seek – Capacious protected card storage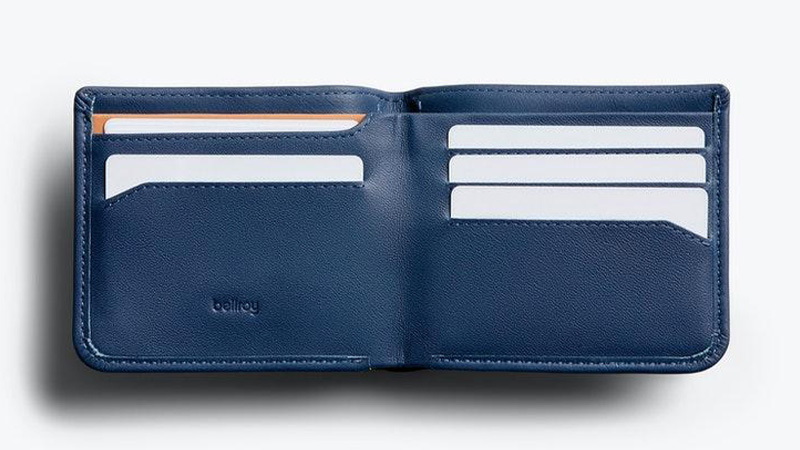 Pros
RFID-protected lining
Space for 12 cards
Bellroy make awesome phone cases and its wallets are great too. Not only are they well designed with tasteful, minimal looks, but some have a smart addition that make them cleverer than your average.
The Bellroy Hide & Seek has an RFID-protected lining. This stops potential theft as criminals can use an RFID reader to subtly skim your wallet and duplicate the electronic info on it to clone or use your debit or credit card. With this special lining you can rest assured that your cards are safe.
The high-quality leather wallet also has space for over twelve cards with some neat space-saving techniques but its other clever design is a flap over a section of the note holder to hide your wads of cash from prying eyes.
3. Mujjo Full Leather Magnetic Wallet for iPhone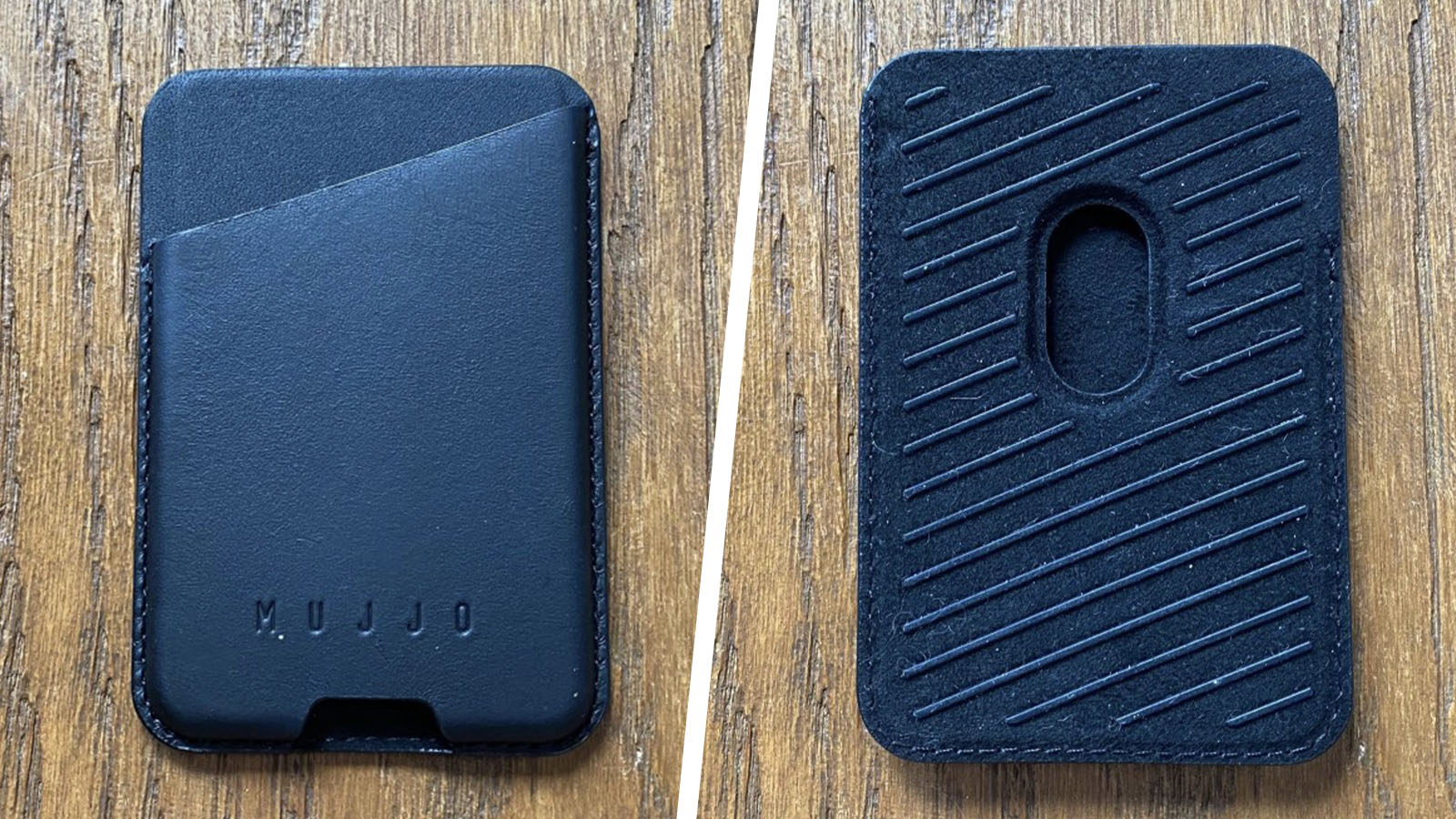 Cons
Expensive compared to all-in-one product
This wallet is a little bit different to others in this round-up. It doesn't offer card protection. Instead, it will attach to a MagSafe/ magnetic case (for iPhone 12 and above) and store your most important cards.
It's a three-card wallet and it's very snug when you first add your cards. You can pop them out via the base, the back or access them from the top.
It's made of vegetable tanned Ecco leather, created especially for tech use, and it looks and feels high-quality. It comes in black, tan and Monaco blue. On the reverse are slip-resistant silicone strips that will help to keep it firmly attached.
Yes, it's pricey for something that only feels like a partial product (there's much less point having it without a compatible case) but it's ideal for cutting down on stuff to carry. It would make a nice gift as well.
However, if you don't already have a compatible phone case, and you don't mind not being able to remove the card holder, it's much cheaper to buy a case with an inbuilt wallet. We've got more MagSafe accessories in our dedicated round-up.