2023 is set to be a big year for smartphones, and we already know about a few of the phones we'll see soon in the UK, including the Vivo X90, the Xiaomi 13 line, and a brilliant Oppo foldable.
We've already seen launches from the Samsung Galaxy S23 and OnePlus 11, with more set to come in the next couple of months. Then big names like the iPhone 15 and Pixel 8 are set for later in the year – not to mention key software upgrades in Android 14 and iOS 17.
We also know about the chipsets that will power most of those flagship phones: the MediaTek Dimensity 9200 and Qualcomm Snapdragon 8 Gen 2. Both have now been revealed, with features including hardware-enabled ray-tracing for gaming and Wi-Fi 7 connectivity, and we've seen the first phones already, with plenty more to come throughout 2023 (though of course, it's never too early for rumours about this year's Snapdragon 8 Gen 3 launch).
Read on to ensure your next smartphone purchase is not immediately followed by regret, tying you into an unnecessarily lengthy contract. (Remember that there is a chance you could upgrade your contract early.)
Pro tip: As these new phones edge closer, the outgoing models will fall in price and you'll be able to scoop up some great deals. If you're not bothered about having the very latest tech, check out our take on the best phones you can buy today.
Best new phones coming out in 2023
Asus ROG Phone 7 – UK launch on 13 April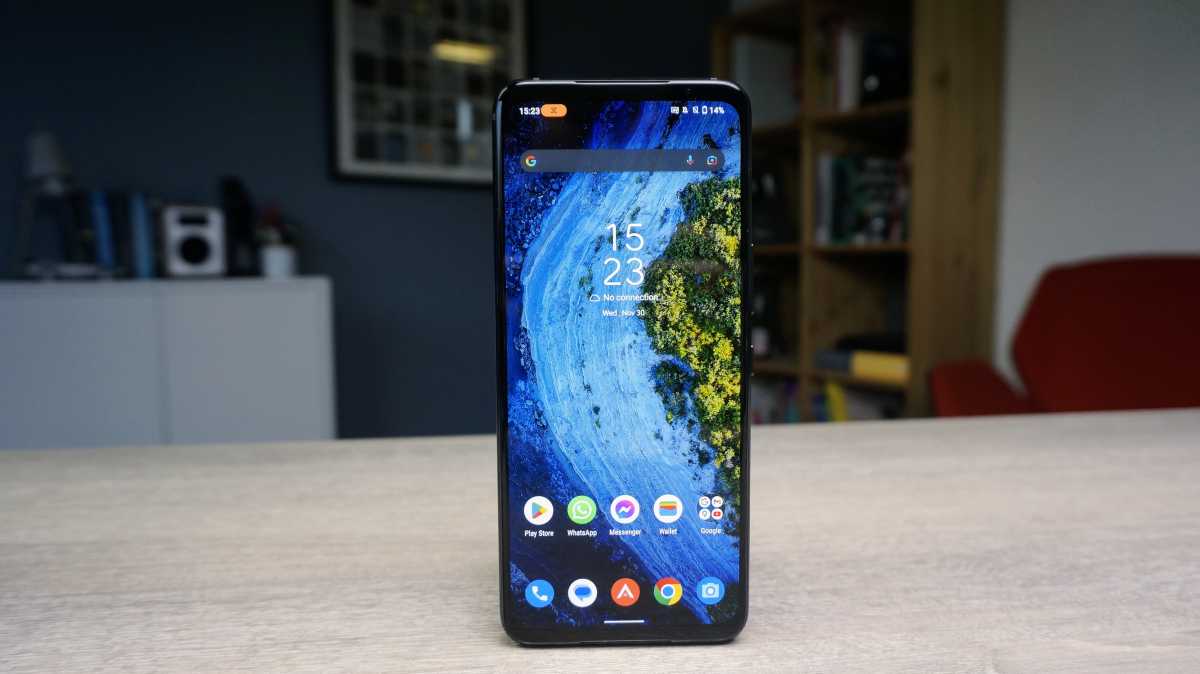 Anyron Copeman / Foundry
Asus has confirmed that it will reveal the ROG Phone 7 series of gaming phones on 13 April, with a global launch expected to include the UK.
We should see at least an ROG Phone 7 and 7 Pro, though extra spin-offs like a 7D or 7 Ultimate might come later – or be limited to the Chinese market.
A Snapdragon 8 Gen 2 chipset is all-but guaranteed, and the real questions are how Asus will update the design and enhance the display.
Read more about the ROG Phone 7
Vivo X Flip – Expected in April 2023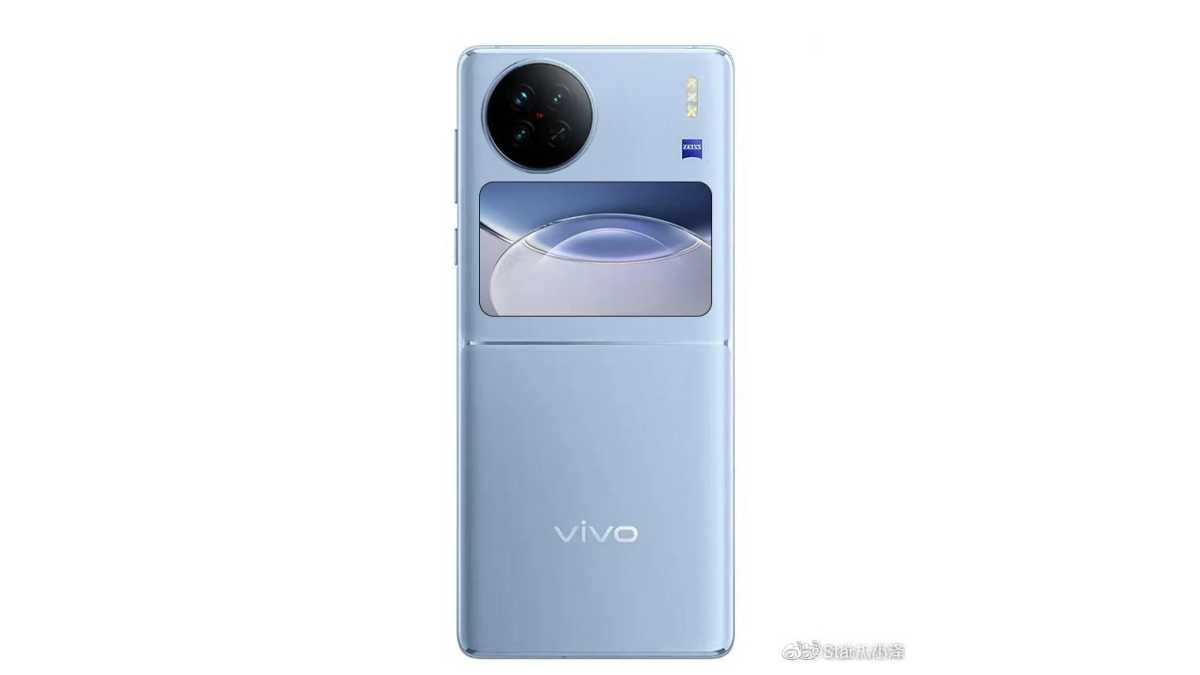 Weibo / Star Ozawa
Vivo has already released two generations of book-style foldable, the X Fold and X Fold+, but now rumour has it the company is ready to follow them up with a flip phone – which everyone thinks, shockingly, could be called the Vivo X Flip. It's likely to launch alongside the also-rumoured X Fold 2, which has been teased for a reveal in April, though whether either will launch in the UK is another matter entirely.
We're firmly in speculation territory right now, but it's tipped to have a large, landscape cover display similar to the Razr 2022, and like that phone (and the Z Flip 4) to be powered by the Snapdragon 8+ Gen 1.
Read on for the latest Vivo X Flip rumours
Huawei P60 – UK launch on 9 May
Huawei
Huawei has unveiled its P60 flagship phones in China, and confirmed that there'll be a European launch on 9 May.
So far there are three phones: the P60, P60 Pro, and unusually named P60 Art, which tweaks the format with a more unique rear design and camera module, without altering the specs too much. Speaking of, fans can expect quad-curved displays, a variable aperture main camera, and satellite communications.
What's unclear yet is whether we'll also get a follow-up to the P50 Pocket flip phone foldable – it seems likely, but so far nothing on that model has leaked.
Read the latest on the Huawei P60
Huawei Mate X3 – UK launch on 9 May
Huawei
Alongside the P60 series Huawei revealed its latest foldable, the Mate X3, which we're also expecting to see arrive in Europe on 9 May.
This is a return to the classic 'book' foldable form factor used by the rest of the industry and in the Mate X2 (as opposed to the outwards folding screen of the Mate Xs 2).
Huawei says this is the thinnest foldable yet, but with an IPX8 water-resistance rating it should also be among the most durable. It even packs in the same satellite communications tech as the P60 does.
Read more about the Mate X3
Realme GT 3 – Expected on sale in the UK in Q2 2023
Hannah Cowton / Foundry
Realme has officially announced its GT 3 flagship, which it revealed in late February and will go on sale in May or June.
The headline feature is 240W fast charging, also featured in the company's China-only GT Neo 5 (which is, really, the same phone under a different name). Realme claims 30 seconds of charging can deliver two hours of call time, four minutes gets you half the battery back, and a full charge takes just under ten.
Beyond charging, the phone features a 144Hz AMOLED display, 50Mp camera, and a Snapdragon 8+ Gen 1 inside, along with an unusual rectangular RGB light on the rear – next to the camera – for displaying notifications and alerts.
Read the latest on the Realme GT3
Vivo X90 Pro – Expected on sale in the UK in Q2 2023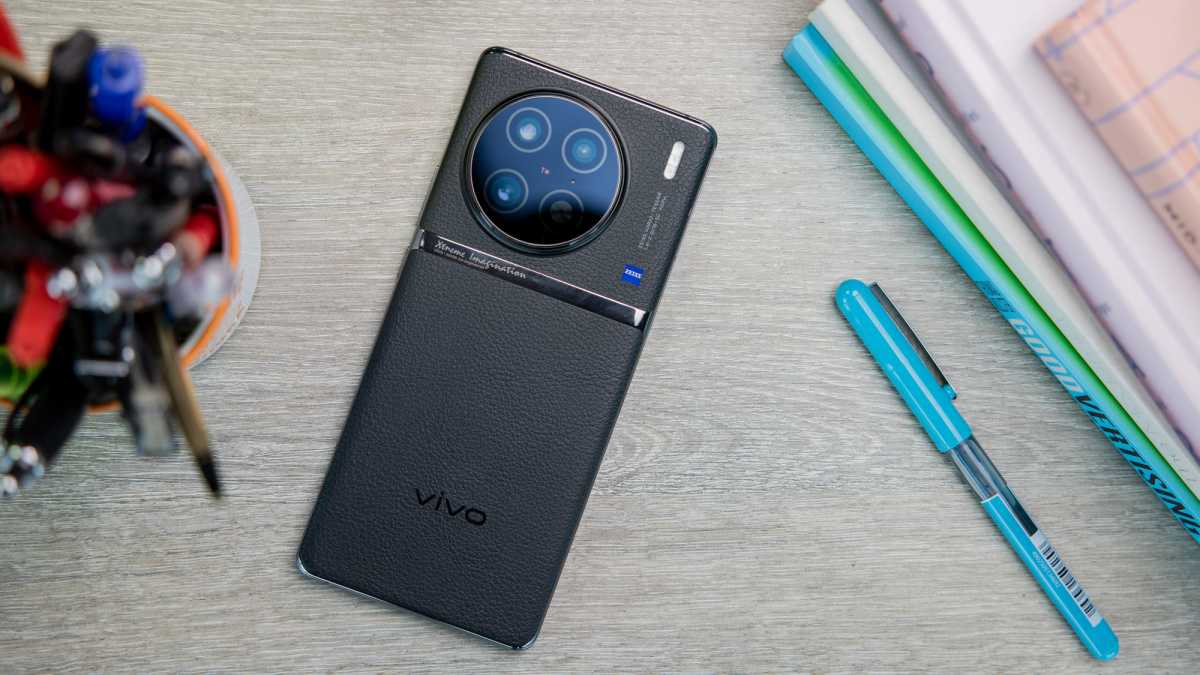 Dominik Tomaszewski / Foundry
Vivo first revealed the X90 flagship line in China late last year, but just one of those phones will reach the UK: the middle child Vivo X90 Pro.
We're not sure exactly when the Pro will go on sale in the UK, but it should be within the next few months – and we also don't know how much it will cost, but expect it to be over a grand.
It might be worth it though. Powered by the Dimensity 9200, and featuring fast charging and a slick design, this is a flagship through and through. Really it's the camera prowess that will be the highlight, led by a 1in main camera sensor that gives this a good chance of following the X80 Pro in being our favourite camera of the year – at least since we're not getting the even more powerful X90 Pro+.
Read the latest on the Vivo X90 series
Honor Magic Vs – Expected on sale in the UK in Q2 2023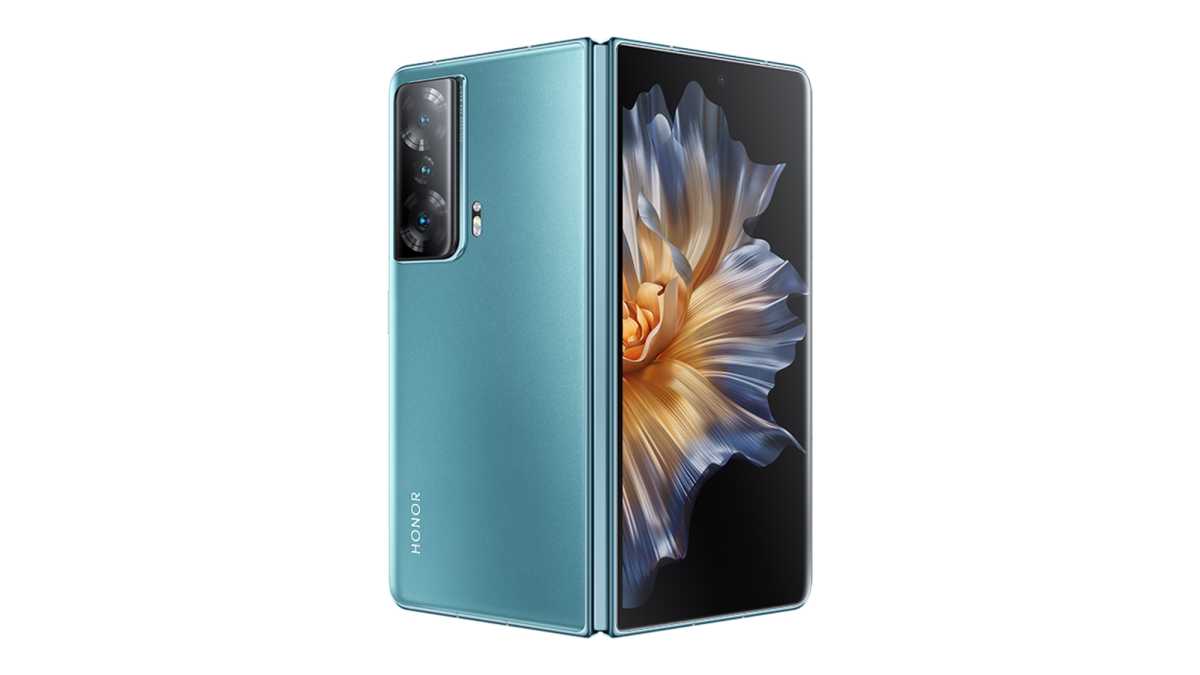 Honor
Honor's second foldable – the Magic Vs – launched in China last year, but has now reached Europe as well.
Pronounced 'vee-ess' – not 'versus' – this sleek foldable has been designed to feel as natural as possible to use when closed, prioritising that 'regular' smartphone experience over the unfolded tablet display.
The powerful Snapdragon 8+ Gen 1 keeps it all running, paired with a big battery, powerful triple rear camera, and nippy wired charging.
Find out more about the Honor Magic Vs, or read our Magic Vs review
Honor Magic 5 Pro – Expected on sale in the UK in Q2 2023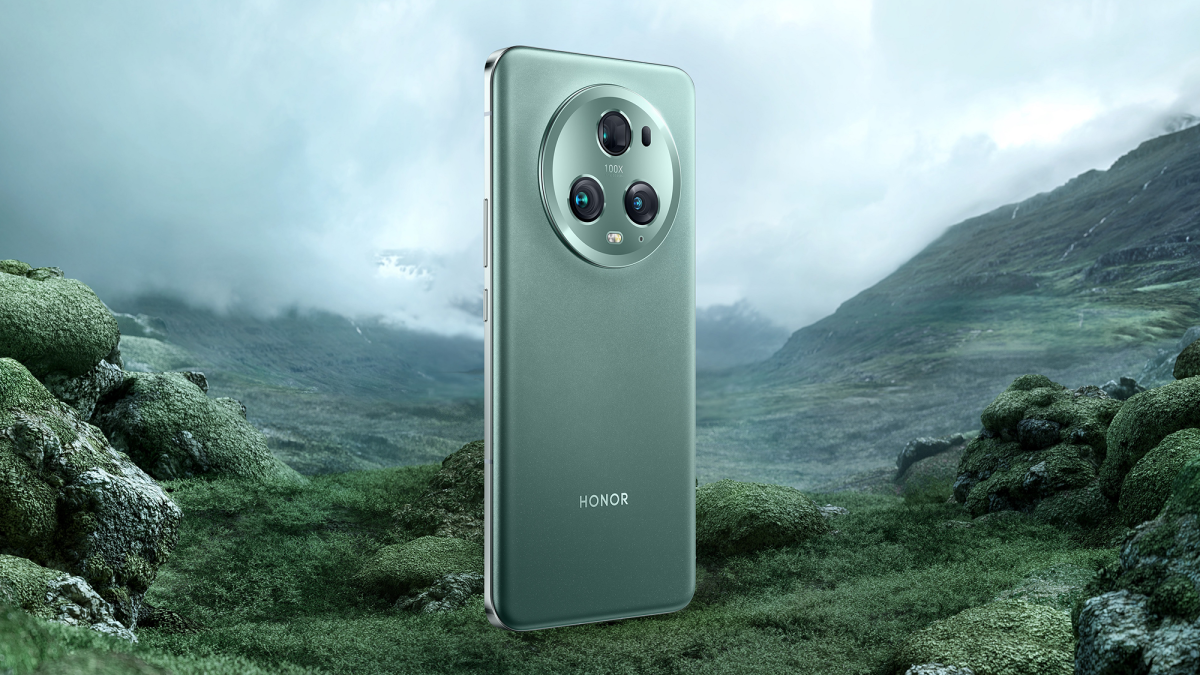 Dominic Preston / Foundry
Alongside the Magic Vs, Honor revealed the Magic 5 Pro, a more traditional flagship.
A Snapdragon 8 Gen 2 and 5100mAh battery impress, but the highlights are probably the display and camera.
The former is an enormous, quad-curved 6.81in LTPO OLED display with extra tech to protect eye health, while the latter is a triple array of 50Mp shooters, so you can get high resolution on every shot.
Read more about the Honor Magic 5 Pro
Motorola Edge 40 – UK launch expected in Q2 2023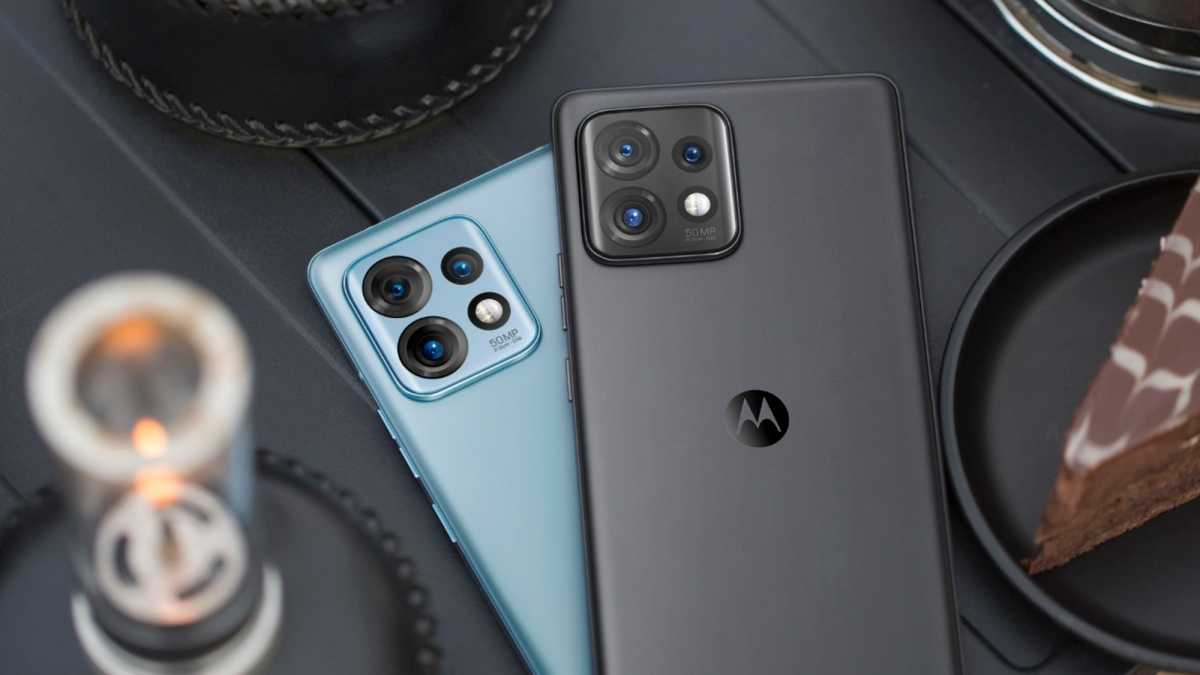 Motorola
We loved Motorola's Edge 30 line, so we're excited to see what's next. Motorola has even already announced one of the the first phones in China, where it's known as the Moto X40.
The X40, likely to become the Edge 40 Pro in the West, is powered by the Snapdragon 8 Gen 2 chipset, and features a super-fast 165Hz display along with an IP68 rating, high-res cameras, and fast 125W charging.
Read more about the Motorola Edge 40
Solana Saga – Expected Q2 2023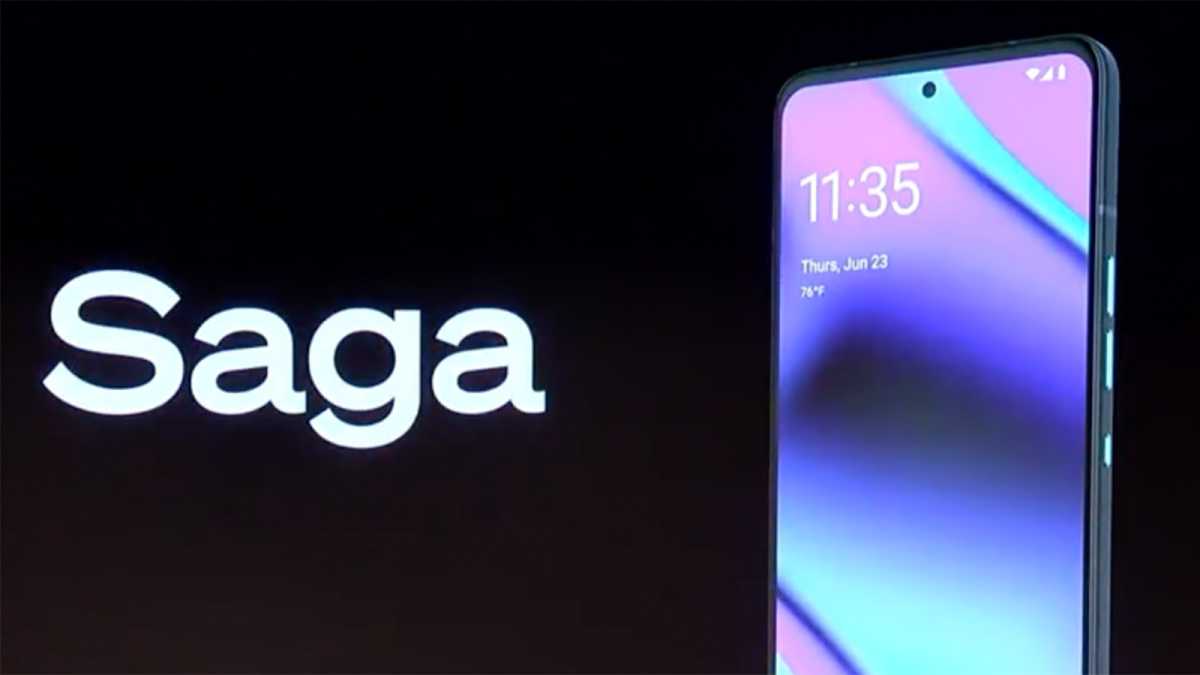 Solana
The Solana Saga is the phone once known as the Osom OV1. It had been intended to launch as the debut phone from new start-up Osom, but re-branded after a partnership with blockchain company Solana to serve as a web3 handset.
Specs are high-end, with a Qualcomm Snapdragon 8+ Gen 1, 6.67in OLED screen, 12GB RAM, and 512GB storage. Plus it has an additional 'secure element' to help keep financial information safe and secure during crypto transactions and when minting NFTs.
Read more about the Solana Saga.
OnePlus Nord 3 – Expected Q2 2023
EvLeaks
The next OnePlus mid-ranger is tipped to include an upgraded 150W charging spec – capable of a full charge in just 15 minutes – alongside a new Dimensity 8100 chipset and a larger, 6.7in 120Hz display.
The camera spec isn't expected to change as much though, with the same 50Mp IMX766 main camera as the Nord 2, joined by an 8Mp ultrawide and 2Mp macro.
Read more about the Nord 3
Google Pixel Foldable – Expected Q2 2023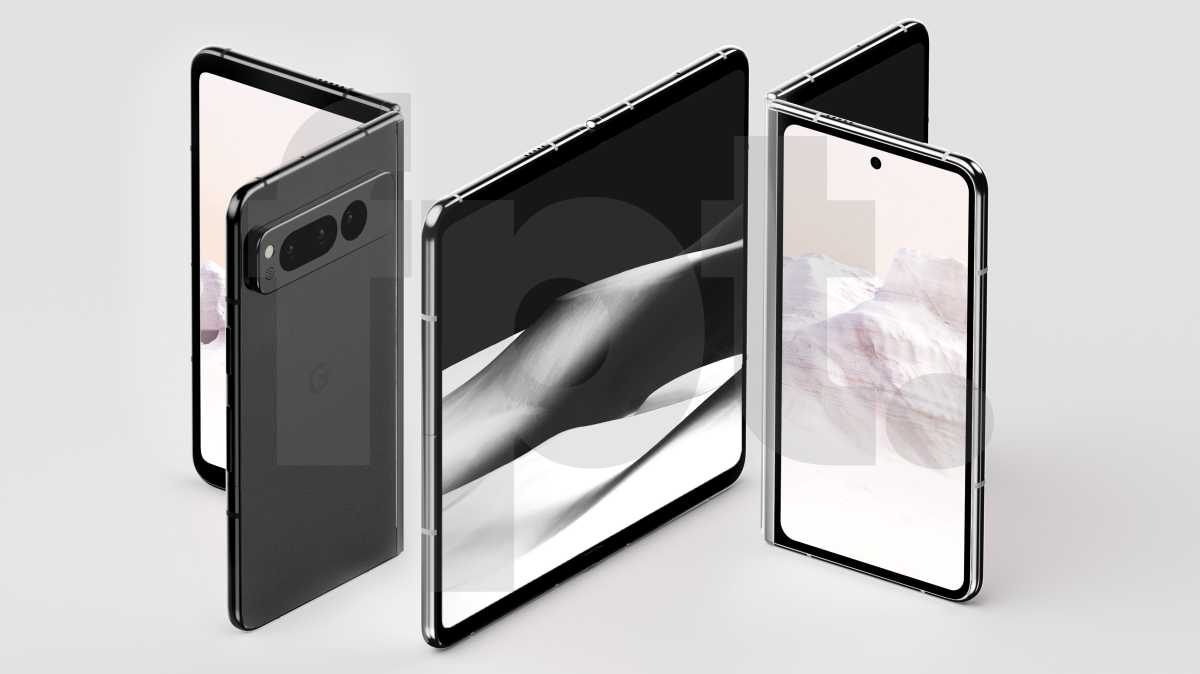 Front Page Tech
This is a bit of a wild card – but leaked internal documents and bits of code suggest that Google may be working on a Pixel-branded foldable device. We thought it might launch in late 2021, and then in October 2022 alongside the Pixel 7 – but now most leakers predict it will arrive in early 2023.
Leaks so far point to a phone with similar specs to the Pixel 7 Pro, including the same Tensor G2 chip and a similar, if slightly less powerful, triple camera setup.
Read more about the Pixel foldable
Google Pixel 7a – Expected Q2 2023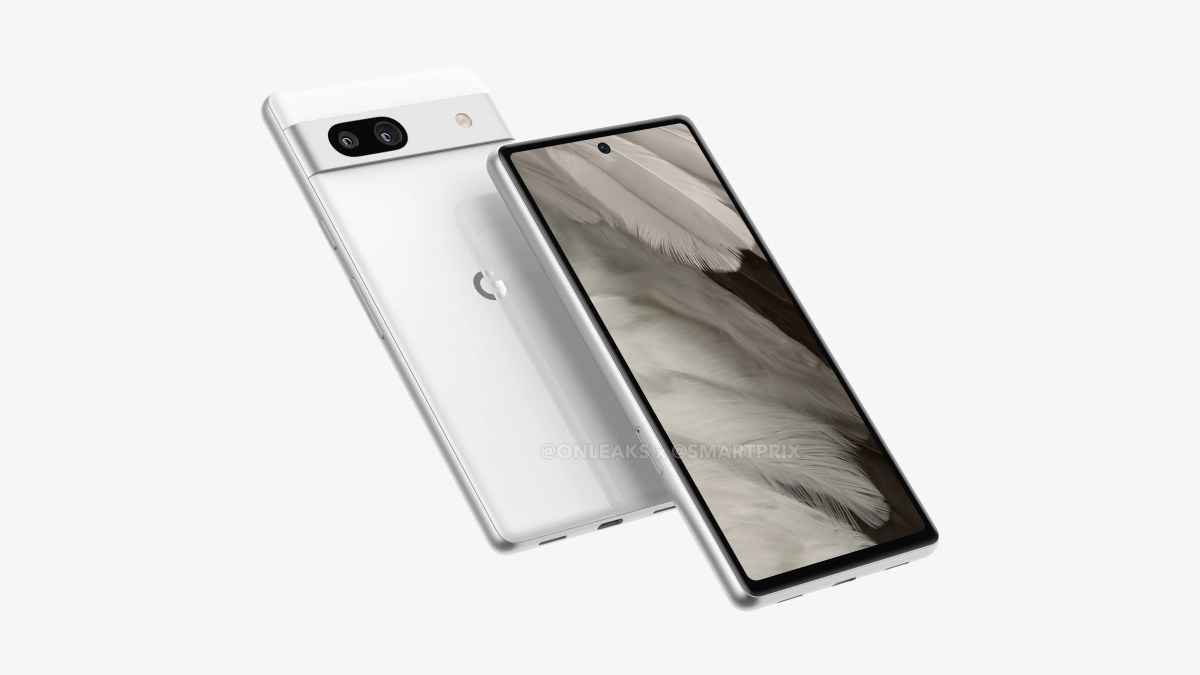 OnLeaks x SmartPrix
Google usually releases its mid-range handsets in the summer, so that's when we're expecting to see the Pixel 7a make its debut.
Leaks on this phone have proved confusing so far, with evidence Google is working on a more premium phone with a ceramic back and wireless charging, which would mark a sharp upgrade for the a-series – but seems equally likely to be a new handset altogether.
We'll find out more next year.
Read the latest news on the Pixel 7a
Motorola Razr 2023 – Expected Q2 2023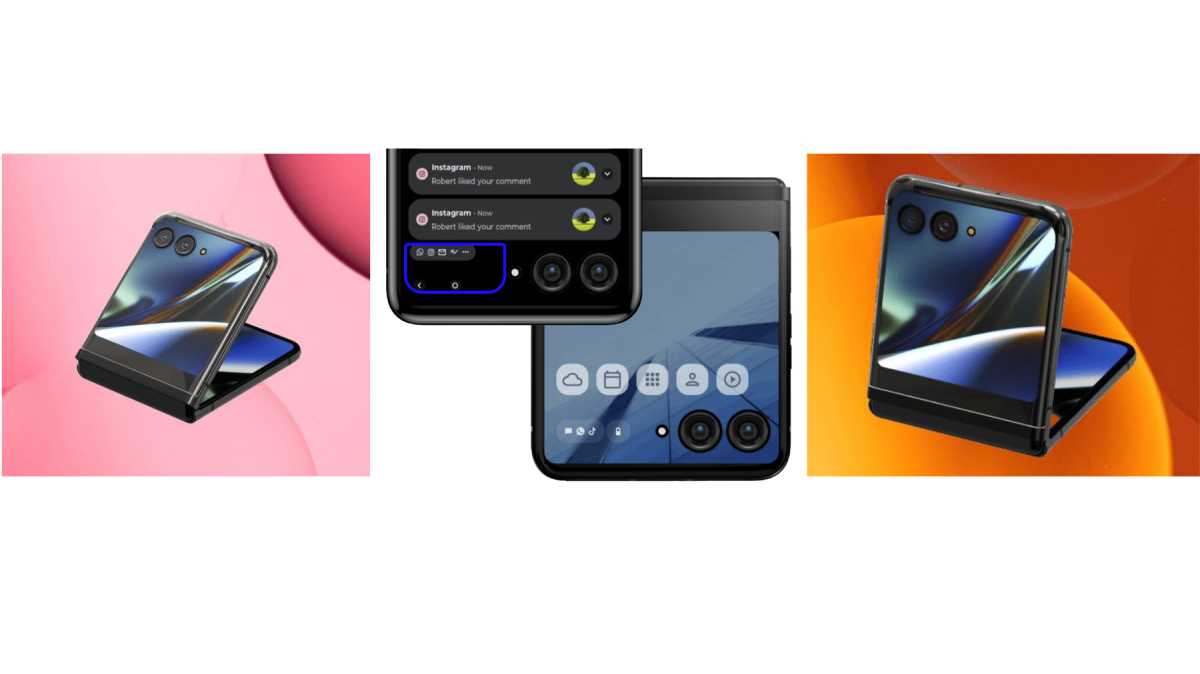 @evleaks
Motorola is expected to launch another version of its Razr flip phone this year, and it may be a radical redesign.
If leaked renders are to be believed, the Razr 2023 – or perhaps Razr+, going by another rumoured name – will boast a screen that covers its entire front side, wrapping right around the cameras and flash.
We know less about what specs to expect on the inside, but a flagship chipset is a given. We're also hoping for a bigger battery than before – it might be needed to keep that big screen running.
Read more about the Razr 2023
Sony Xperia 1 V – Expected in Q2 2023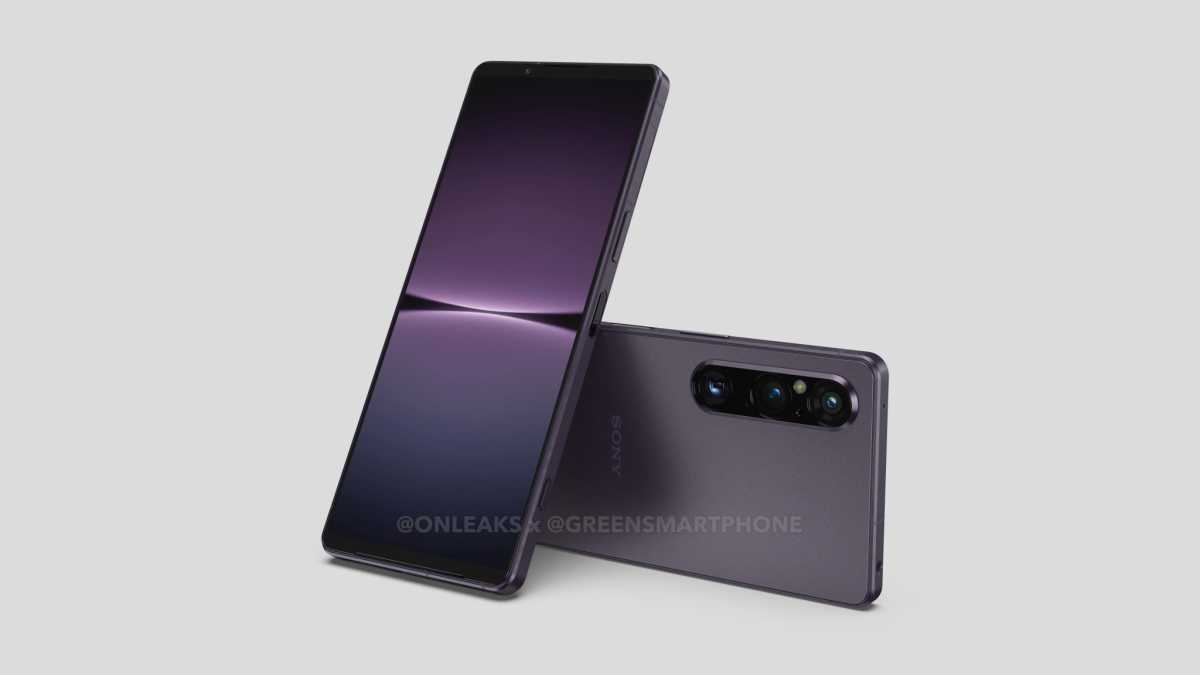 @OnLeaks / @Greensmartphones
The first leaked renders of the Sony Xperia 1 V have already appeared online, suggesting the phone is due to launch soon.
That said, they're hardly surprising, with a design you could easily mistake for last year's Xperia 1 IV (or any of the models before that).
As you can see a triple camera returns, though likely with upgraded specs for each lens, and a jump to the latest Snapdragon chip is almost certain too.
Get the latest on the Xperia 1 V
Samsung Galaxy Z Fold 5 & Z Flip 5 – August 2023
Dominik Tomaszewski / Foundry
Samsung has formed a habit of releasing its Z Flip foldables in August each year, so that's when we're expecting to see the Z Fold 5 and Z Flip 5.
Little is known so far about what to expect, though a bump to the next-gen Snapdragon silicon is almost certain. More camera and battery improvements would be welcome, but will we see a bigger redesign to go with them?
Read more about the latest Galaxy Z Fold 5 and Galaxy Z Flip 5 rumours
iPhone 15 – September 2023
Dominik Tomaszewski / Foundry
Apple hasn't confirmed anything about the iPhone 15 yet, but based on the company's track record we'll almost certainly see it in September.
Early rumours suggest we'll see the new Dynamic Island design extended to the regular models this time around, while the Pro Max may be re-branded the iPhone 15 Ultra and come with some extra, unknown upgrades.
Get the latest on the iPhone 15
OnePlus foldable – Q3 2023
OnePlus
Rumour has it that OnePlus is working on its debut foldable phone, and the company has now teased that we should see it revealed in Q3 2023.
Leakers now think there may be two phones, based closely on the Oppo Find N2 and Find N2 Flip – the two companies now share R&D, so that's no real surprise. That means we can expect something like a 7.1in folding display, flagship Snapdragon chip, and triple rear camera including an ultrawide and telephoto on the larger model.
As for names, right now people point to 'OnePlus V Flip' and 'OnePlus V Fold', but of course it's all speculation for now.
Read our round-up of the OnePlus foldable rumours for the latest hints.
Nothing Phone (2) – Expected in Q3 2023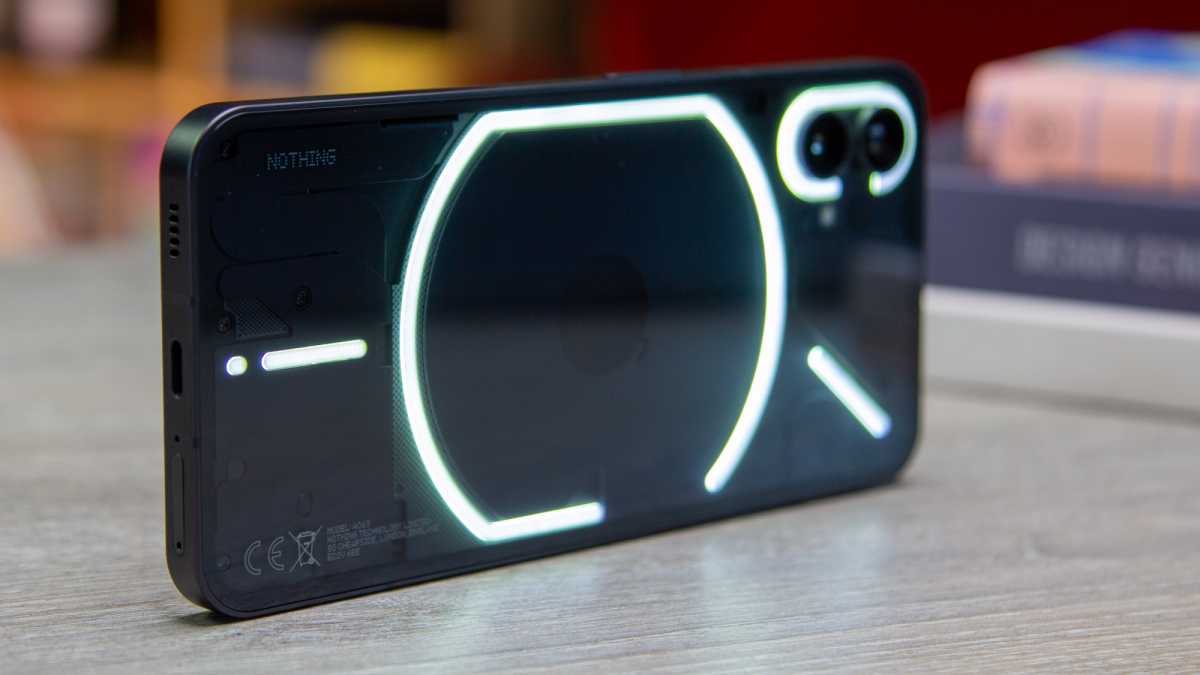 Dominic Preston / Foundry
Nothing has already begun teasing its second smartphone, which it says will be a "more premium" handset powered by a Snapdragon 8-series flagship chip.
That's all we know for now. The first model launched in July, so don't expect the follow-up before then. Also bear in mind that the company hasn't promised which Snapdragon 8 chip it will use, and odds are it will be an older model rather than the latest 8 Gen 2.
The big question is whether the company will update the phone's outlandish design, or take the approach it used for the second-gen Ear (2) headphones and keep the aesthetic identical.
Read more about the Nothing Phone (2)
Google Pixel 8 – October 2023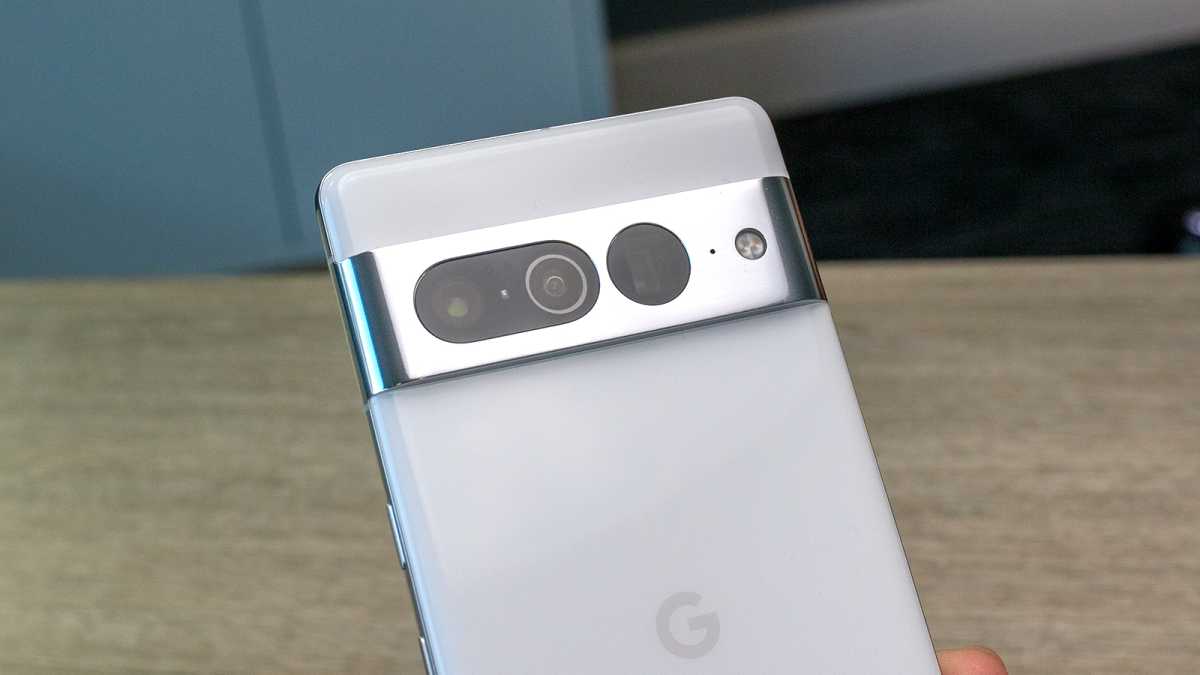 Henry Burrell / Foundry
Solid rumours about the next Pixel flagship phones are thin on the ground right now, but it's a pretty safe bet that we'll see them arrive in October 2023 – after all, every Pixel flagship so far has launched in October.
Google's next Tensor chip should power the phone, and otherwise expect new camera features and perhaps a refreshed design. And maybe finally some faster charging?
Get the latest on the Pixel 8
Microsoft Surface Duo 3 – 2023
IDG
Microsoft has so far released two iterations of its unusual dual-screen foldable device, and we're expecting the Duo 3 to follow them up some time in 2023.
It's too early to say exactly what to expect, beyond the obvious: better specs, a refined design, and more polished software. The Duo 2 has come on leaps and bounds since its launch though, so we're optimistic that Microsoft can pull off something special here.
Read the latest on the Surface Duo 3.
iPhone SE 4 – 2024
Dominik Tomaszewski / Foundry
Apple seems to be on a biannual release schedule for its budget-friendly iPhone SE, so after 2020 and 2022 models we're not expecting to see the next iteration until early 2024.
The biggest question mark is around whether Apple will finally jump to a full-screen design for the phone, ditching the Home Button for good – and in turn if that will mean including FaceID in the SE for the first time.
It's worth noting that some rumours have said the SE 4 has in fact been cancelled, so there's a risk we won't see it at all.
Read more about the iPhone SE 4.
Foldable iPhone/iPad – 2024/25
Dominik Tomaszewski / Foundry
A folding iPhone has been rumoured ever since the first foldable display tech existed pretty much, but thanks to leaks and rumours we have pretty good reason to believe Apple is at least working on a foldable iPhone – or iPad, which has begun to look more likely.
Various analysts have predicted that we'll see the tech appear first some time in 2024, though the year after remains a possibility. While many had hoped for a bendy iPhone, more recent reports suggest Apple may test the water with a larger folding iPad, with longer to wait for an actual phone – though if it can perfect the tech in that time it may well be worth the wait.
Check out all the foldable iPhone rumours so far.