2023 is well under way and we already have some of the best phones of the year fully reviewed and added to our top ten best smartphones list.
Thankfully, 2022 also gave us some absolute stunners, the best of which we've ranked alongside the latest phones in this article. You don't always have to get the very latest release.
Whether you're looking for performance, camera smarts, design, or value, our definitive list of the ten best phones has it all. Some of the prices will pleasantly surprise you, even for phones that fold in half.
The top phone on this rundown won't be the ideal phone for everybody so make sure to check out all ten. The best phone for you is out there, depending on what you value most – camera, battery life, design, specs, price, and more all come into play.
Samsung and Apple feature here of course, but looking further afield to Android competitors such as OnePlus, Google, Oppo, and Xiaomi could mean you find your ideal pocket partner. Trust us, these phones all deliver – just all a little differently, and that's a great thing. Good competition means better phones for everyone!
Best smartphone 2023
1. Google Pixel 7 – Best phone for most people
Pros
Good value for money
Excellent cameras
Nice 90Hz screen
Easy to use software
Cons
Slow charging speeds
Face Unlock is basic
Price When Reviewed:
From $599
We think the best phone for most people is the Google Pixel 7. It's the best Pixel phone yet, and has tons of premium features for the frankly incredible price of $599/£599/€649.
For less than the cost of any iPhone 14 or Galaxy S23 model you get a lovely 6.3in 90Hz OLED display, bright and customisable Android 13 software, a premium glass finish with wireless charging and amazingly good main and ultrawide cameras on the back. That main camera is the best point-and-shoot phone camera on the market, with stunning photos whatever you point it at thanks to the 50Mp sensor and Google's top level photo processing.
You also get fun software tricks like Magic Eraser to rub out unwanted people or objects from your photos, and other Pixel-exclusive things such as call screening and a call holding feature so you dont have to sit on hold for ages with businesses – though several of these call perks are US-only.
You could opt for the Pixel 7 Pro if you want a bigger screen, better battery life, and an extra optical telephoto zoom lens.
2. iPhone 14 Pro – Best iPhone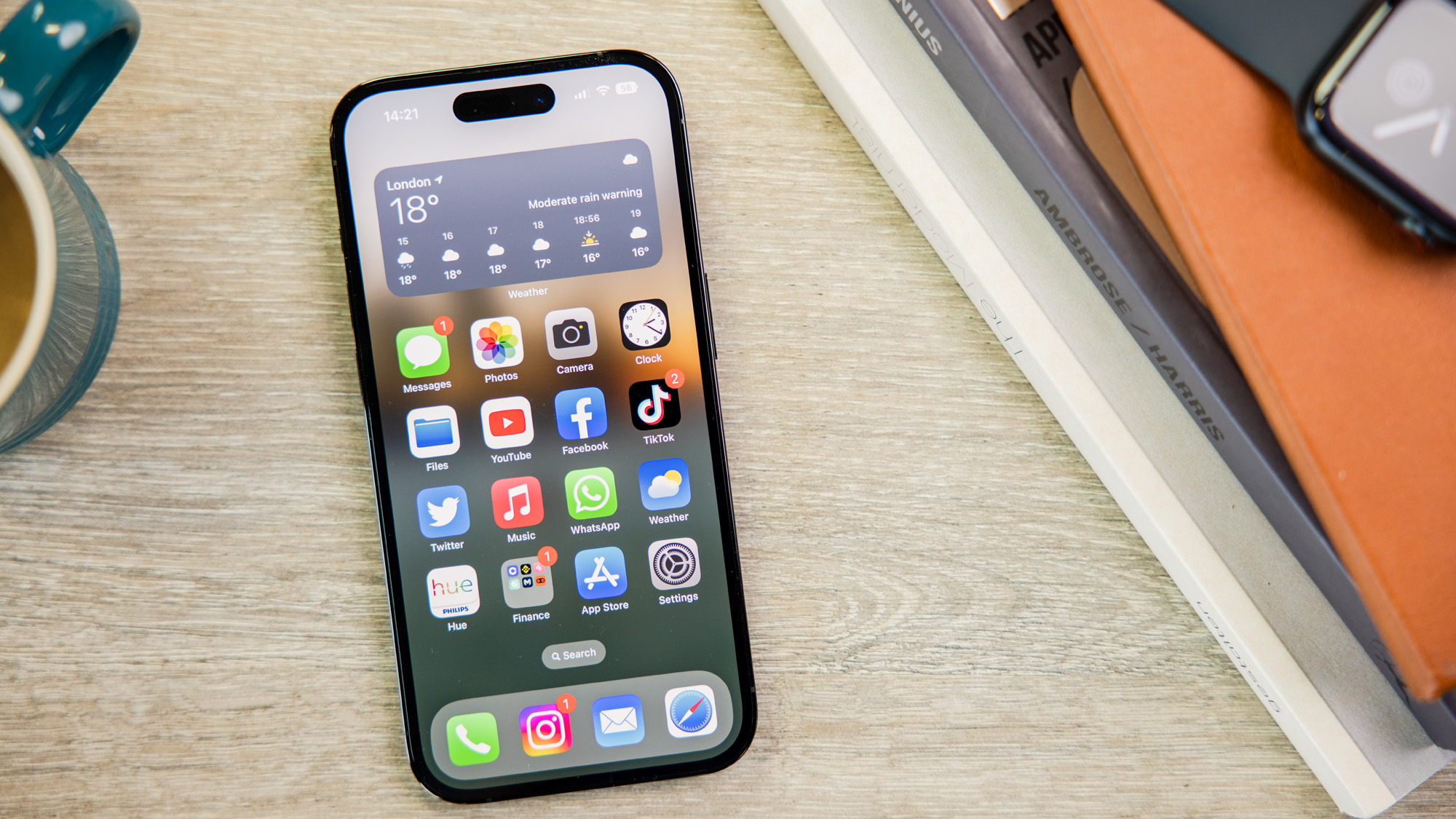 Pros
Dynamic Island is genuinely great
First iPhone with always-on display
Phenomenal cameras
120Hz display
Cons
Battery life same as 13 Pro
No fast charging
More expensive in the UK
Price When Reviewed:
Was $999
The regular iPhone 14 is a very minor update over the iPhone 13, so it's a pleasant surprise that the iPhone 14 Pro is such a leap over its predecessor. Some of the change is only skin deep, but when such a visual overhaul as the Dynamic Island makes its debut, it's hard not to notice.
Apple has shrunk its famous screen notch into a pill and circular shape below the top bezel but filled in the blank space with black pixels, and then used animations to have notifications and updates from apps originate from the space, creating a use for the cut outs now seen for cameras on most phone screens. It is very clever, and means you can see what music playing, timers, weather and more constantly at the top of the screen without having to hop into the app.
The phone's cameras are also exceptionally good, with the first 48Mp sensor on an iPhone allowing for 2x zoom cropping in addition to the 3x telephoto lens and a capable ultrawide. Apple has also finally introduced an always-on display that simply dims your lock screen and pleasingly doesn't affect battery life, in our testing at least. It's not a huge upgrade on the 13 Pro but if your phone is three or four years old this iPhone will feel lightyears into the future.
Read our full
Apple iPhone 14 Pro review
3. Samsung Galaxy S23 Ultra – The phone with everything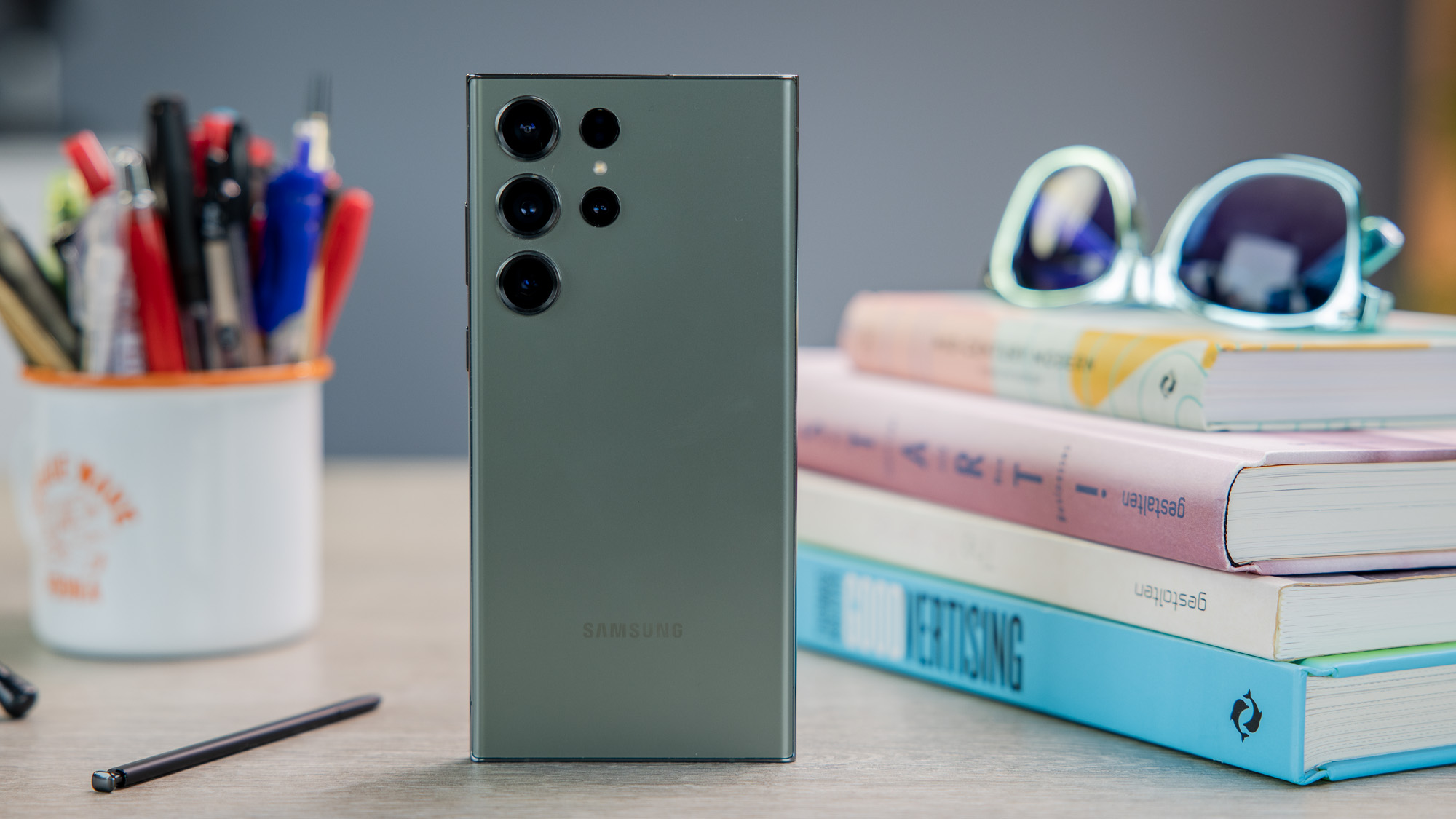 Pros
Outstandingly fast
Very good cameras
Excellent battery life
Lovely premium object
Cons
Slow 45W charging
Poor selfie camera
Huge premium object
Price When Reviewed:
From $1,199
If you want the phone on the market with the most features possible, the Galaxy S23 Ultra is it. It's a big, expensive phone but you get every possible feature you could want in a smartphone in 2023 with incredibly good triple cameras, very good battery life that lasts well over a day, performance as fast as any rival phone, and of course, the now-unique S-Pen stylus tucked away in the phone for when you need it.
It's one of few phones out there with a squared off body and screen, but it feels good to hold thanks to top build quality and nicely tapered edges and screen. This design rewards you with the best screen of any phone, perfect for any app you can throw at it, and superlative for watching videos.
The 200Mp main camera is outstanding, particularly if you like slightly saturated colours that pop more than they do in real life. That's not to say they look artificial though – the quality is superb with the versatility of an ultrawide and two separate 3x and 10 optical telephoto lenses that are all excellent. It;s a shame the selife camera is terrible in low light.
Read our full
Samsung Galaxy S23 Ultra review
4. Google Pixel 7a – Best value phone
Pros
Phenomenal camera for the price
Excellent Google software
Strong performance
Water-resistant
Cons
Slow charging
Wireless charging is unreliable
Not as fast as the Pixel 7
Only 90Hz display
Price When Reviewed:
$499
The Google Pixel 7a takes all the best parts of 2022's Pixel 6a – great camera, solid performance, several years of software support – and improves it with a better 90Hz screen and more premium design.
It's a little more expensive at $499/£449/€509, but this is still one of the best value phones you can buy considering you really don't lose much for this price compared to the $899/£849/€899 Pixel 7 Pro. With a smaller 6.1in display, the Pixel 7a is also much easier to use and pocket than many of the larger phones on this list, plus it has the same Tensor G2 chipset as the Pixel 7 and 7 Pro.
The 64Mp main camera is truly exceptional. There is no better phone camera for still images at this price, and barely any better at any price. You can also buy the phone in playful blue and coral colours, or stick to white or black if you prefer.
The charging is very slow, and the added wireless charging was unreliable in our testing. But if you want an Android phone with five years of software support that's a good all-rounder with an incredible camera – here you go.
Read our full
Google Pixel 7a review
5. OnePlus 11 – Best value flagship phone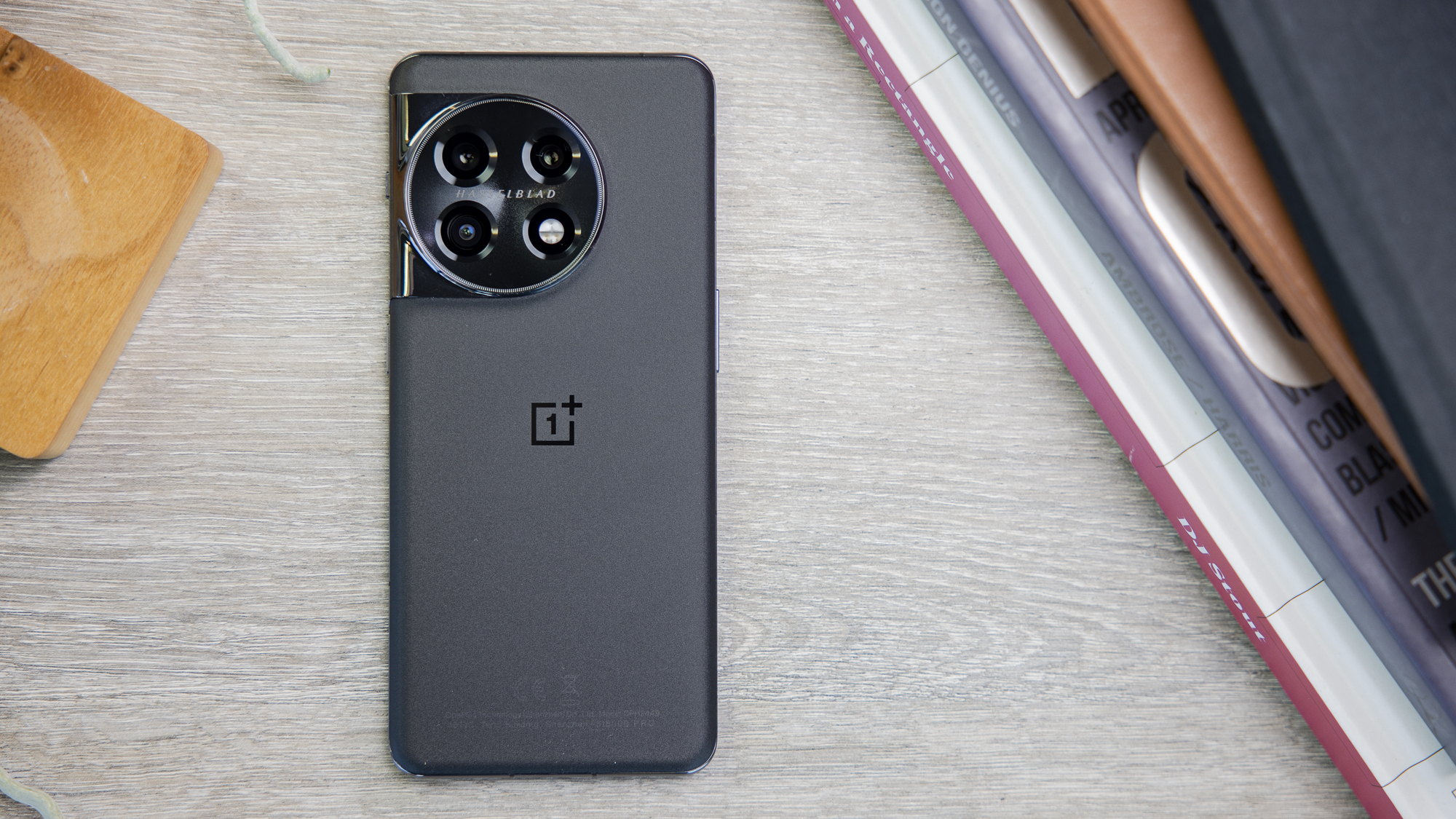 Pros
Excellent screen
Fast performance
Competitive price
Strong cameras
Five years of software support
Cons
No wireless charging
Not fully waterproof
Price When Reviewed:
$699
OnePlus has nailed the balance with the OnePlus 11, bringing a fully-featured premium smartphone for an outstanding price. At $699/£729/€849, the only things it noticeably misses out on are wireless charging and full waterproofing (we are more annoyed about the latter than the former).
If you can forgo those nice-to-haves then you'll find yourself with a phone that has everything else you could want: amazingly fast performance, an excellent display, strong cameras including a very good main 50Mp lens, and four years of Android updates and five of security updates. That's only matched in the Android world by Samsung and Fairphone (iPhones get the longest software support at more than five years).
The OnePlus 11 is also a slim and svelte phone despite its 6.7in screen, which isn't the case with other huge phones. You can go for the green glossy model or the black version that has a matt, almost-silk like finish to the back glass. It means it gets zero fingerprints, but it's one of the slipperiest phones out there.
So long as you don't mind the slight laboured newer version of OxygenOS that often changes Android for change sake, then this is a great phone at a price that ensures you'll get your money's worth if you can make it last five years.
Read our full
OnePlus 11 review
6. iPhone 14 – Superb all-rounder phone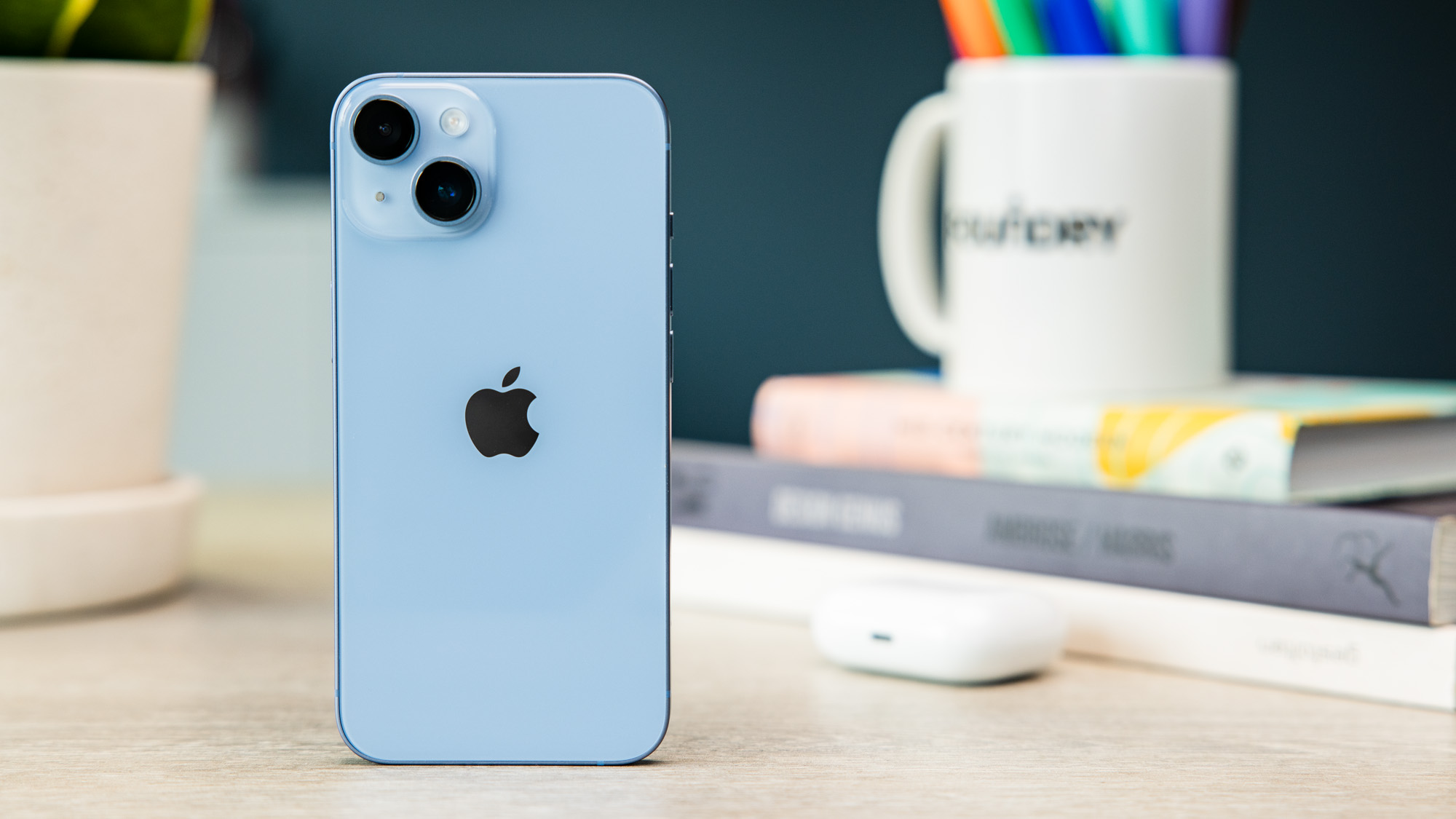 Pros
Outstanding battery life
Great performance
Superb dual cameras
Top build quality
Cons
60Hz display
Slow charging
No RAW photo shooting
Price When Reviewed:
Now $699 (128GB) | $799 (256GB) | $999 (512GB)
The iPhone 14 isn't as good as the iPhone 14 Pro but it costs less – even if it is pretty much an iPhone 13 with a new name. The only things of note it adds to the 13 is a very slightly improved main camera and the admittedly impressed stablisation video mode called Action Mode.
There's also car crash detection, which you will hopefully never have to use – the bottom line is, don't upgrade from an iPhone 13, but otherwise this is the go-to iPhone for most people right now. The battery life is excellent and it has great performance, while the cameras are top notch despite not having a telephoto lens.
As ever with Apple, built quality is the best in the business, and iOS is extremely stable software. You'll also get software updates for about five years, and can get a repair done at any Apple Store. If you want a larger screen and more battery, you could opt for the iPhone 14 Plus, but we prefer this smaller model.
Read our full
Apple iPhone 14 review
7. Samsung Galaxy Z Flip5 – Best foldable phone
Pros
Truly compact
Premium build quality
It's fun to have a flip phone
Clever software features
Cons
Outer screen a solution to a created problem
Middling battery life
Cameras solid but same as Z Flip 4
Slow charging
Price When Reviewed:
$999.99
Even though it has minimal upgrades to previous Z Flips, the Samsung Galaxy Z Flip 5 is the best folding phone you can buy thanks to its winning combination of price, design, features, and software support.
At $999/£1,049, it's priced to compete with 'regular' phones, and its inner display is the same size as those rivals, except this one folds in half so it's smaller in your pocket. The Z Flip 5 also now folds completely flat, and has a larger outer screen so you can check the time, notifications, and even whole apps without unfolding it.
This is slightly contradictory given you can just unfold the phone, and the attraction of that is you are less tempted to look at your phone the whole time. But on pure gadget terms, having two screens is irresistibly fun. You can just about have fun with all day battery life too, but if you're always on your phone you'll creep into the red before bed. Charging is annoyingly slow at 25W, with no charger in the box.
Samsung's five years of software support, with four years of Android updates, is still an industry best and the OneUI software features for this folding design are excellent, such as turning it into into a tripod for taking handsfree photos – but you can get better smartphone cameras for this price if you get a phone that doesn't fold.
If you prefer a book style foldable, go for the Samsung Galaxy Z Fold 5.
Read our full
Samsung Galaxy Z Flip 5 review
8. Motorola Moto G62 – Best budget phone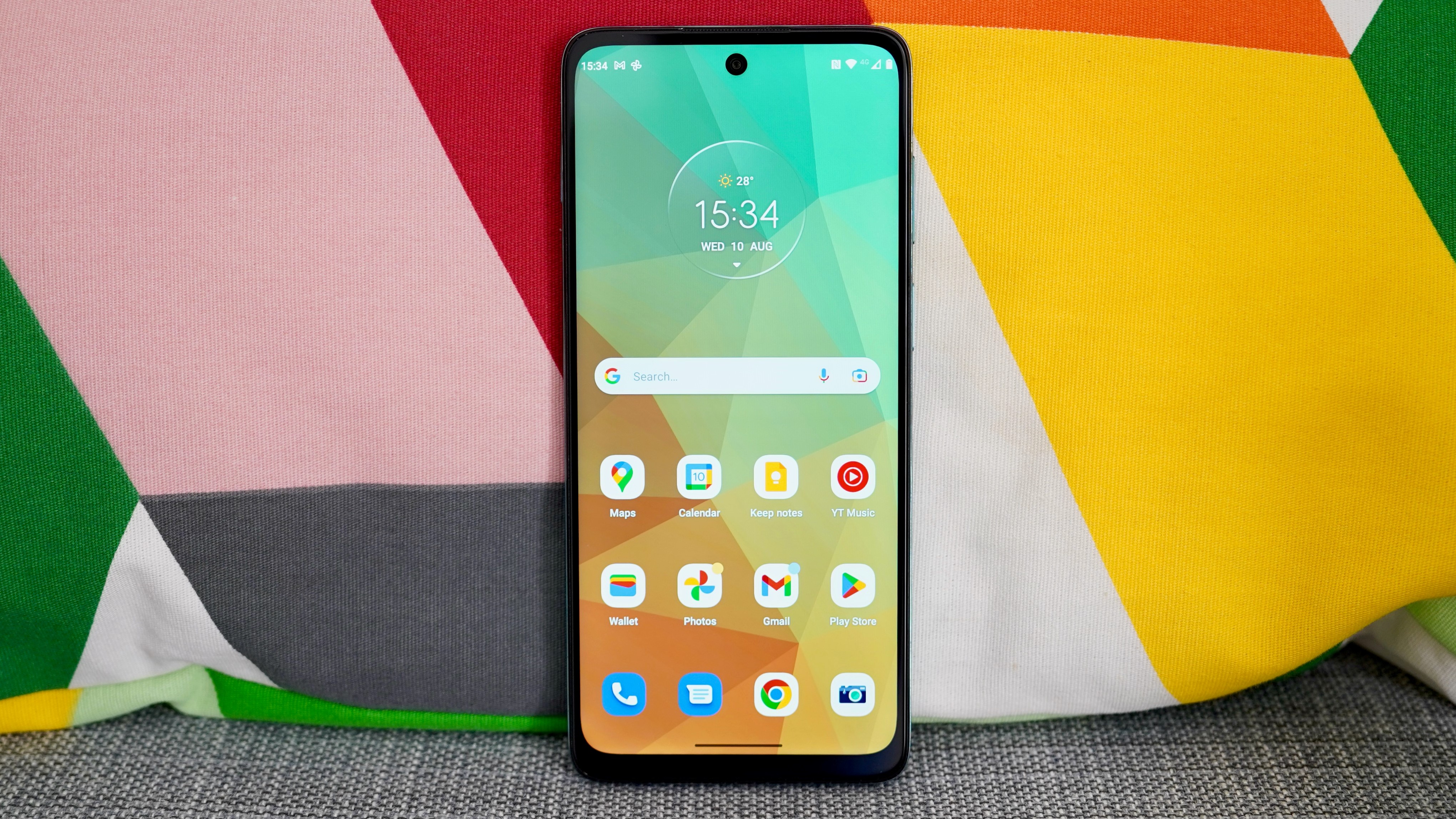 Pros
Tidy hardware & software
120Hz display
5G connectivity
Strong battery life
Cons
Performance isn't 120Hz-worthy
Slow 15W charging
Camera struggles in less than optimal lighting
Price When Reviewed:
Unavailable in the US
The phone that sits atop our best budget phone round up should rightly get a mention as one of the best phones overall – not every great phone has to cost the earth.
The Moto G62 is a sub-£200 handset with all the basics covered – a solid 120Hz screen, attractively simple Android software, very good two-day battery life and a chipset with a processor strong enough to keep up with normal everyday phone tasks (unlike other cheaper phones).
A 50Mp main camera is also nice to find at this price, but there's no stablisation tech so you'll need a steady hand, while the ultrawide and macro lenses aren't anything to write home about. But at this price, a camera that takes bright, sharp images in daylight is all you could want.
With 5G built in then you're set for a few years of use on new networks, though we don't expect the G62 to get many software updates. Motorola doesn't sell this phone in the US, but it sells plenty of equivalent solid Moto phones for around the $200 price point.
Read our full
Motorola Moto G62 review
9. Samsung Galaxy S23 Plus – Goldilocks Android phone
Pros
Bright, sharp, flat screen
Great battery life
Five years of software support
Solid, versatile cameras
Cons
Expensive
45W charging a little slow
Software takes some tweaking
Price When Reviewed:
From $999
The Galaxy S23 Plus is a great choice if you don't want a truly enormous Samsung phone with a pen (S23 Ultra) but do want a decent size display, top battery life and the best software support in the Android game with five years.
We found the phone performed excellently in testing and comes equipped with three capable rear camera lenses without the bulk of other triple-camera phones out there. The design is a little plain, sure, but once you've got it in a case then you won't mind anyway. The software takes more tweaking to get it to your liking compared to Pixel phones, but Samsung's OneUI is more customisable than Google's version of Android.
The phone feels premium in aluminium and glass, the display is truly excellent with good outdoor visibility and if all this seems great apart from it being to big for you then fear not – there's also a regular Galaxy S23 that has a smaller display.
Read our full
Samsung Galaxy S23 Plus review
10. Xiaomi 13 Pro – The newest phone camera tech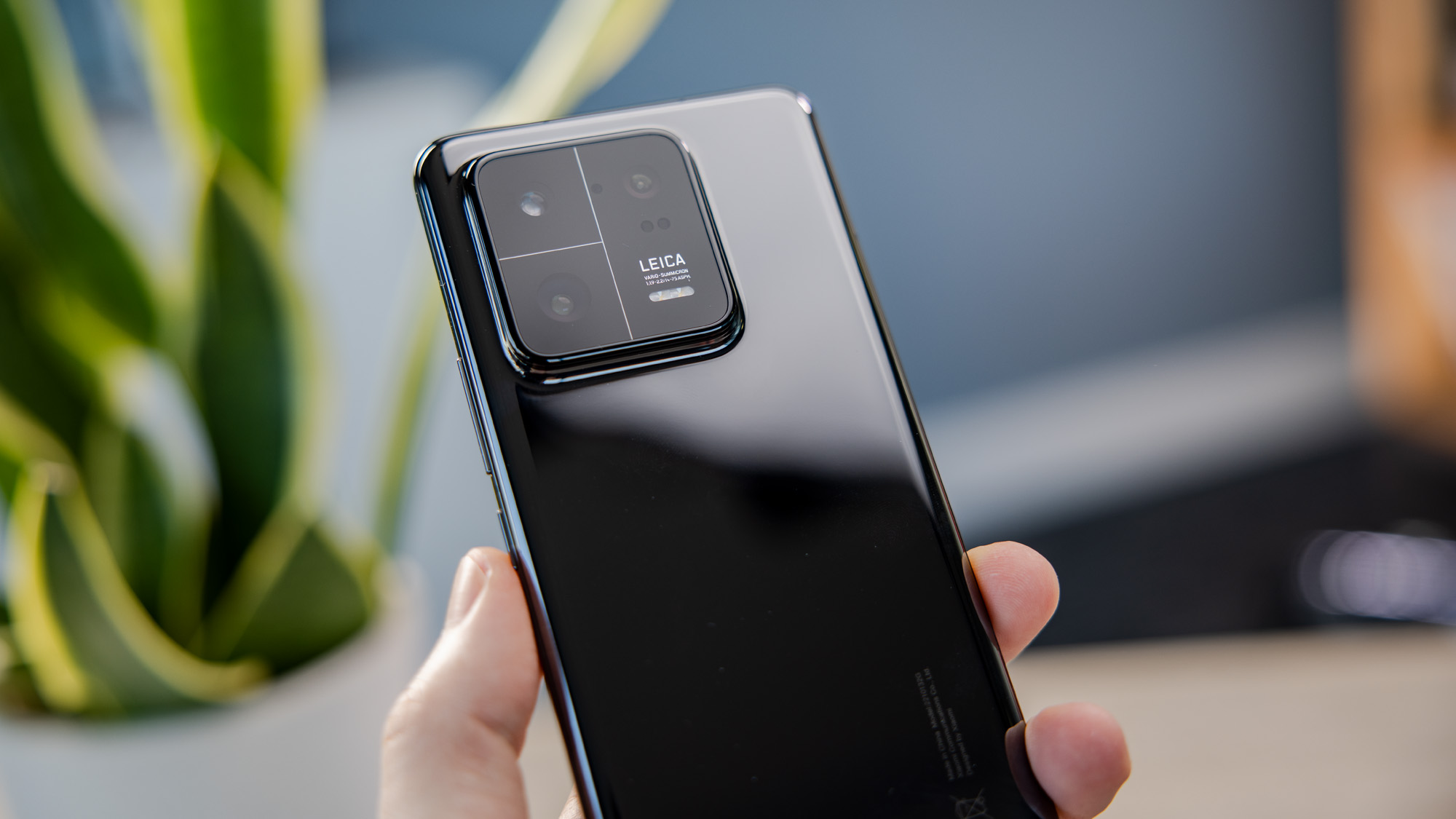 Pros
Class-leading performance
Excellent cameras
Impressive 120W charging
Solid battery life
Cons
Unintuitive software
Huge rear camera module
Expensive
We'll say it up top – this phone would be higher in this chart if Xiaomi's MIUI software was better and more pleasant to use than it currently is. It's a shame, because the Xiaomi 13 Pro has some of the most accomplished hardware in the smartphone world.
It's one of the first phones you can buy outside of China that has a 1in camera sensor, tech that is hotly tipped to level-up smartphone cameras in the next couple of years, but Xiaomi got there early doors. In our testing, the larger sensor area takes in more light, resulting in sensational low light photography and a level of detail not found on smaller sensors. Throw in a capable 50Mp telephoto sensor and a 50Mp ultrawide and you've got a great set up, despite the large camera bump.
The phone runs the Snapdragon 8 Gen 2 chipset, powering through every task with ease, and it has great battery life to boot.
Now, if it weren't for that pesky software…
Your buying guide for the best phones in 2023
When choosing a phone you should consider these things: build quality and design, ease of use, features, performance, and value.
Generally speaking, a flagship phone in 2023 will start at around $700/£700 but can cost over $1,000/£1,000 in some cases. On contract, you're looking at between £30 and £50-per-month on average in the UK but you can spend a lot more if you want an expensive phone and lots of mobile data.
In the US you can often find very good contract deals on phones, better than in the UK and Europe.
It's worth noting that while this list highlights the best smartphones available right now, that doesn't explicitly mean flagships (even though they do feature heavily here). There are entries that cross over with our mid-range and budget phone charts too, but earnt their place here, based on the capabilities and quality on offer, relative to their price.
Buying a phone outright will usually give you the best value, but we appreciate finances in the real world don't always accommodate such big one-off purchases. If you can, you'll obviously need a SIM card and plan, as well as the phone. If you don't already have one, check out our best SIM-only deals.
FAQ
---
1.
Should you buy an iPhone or Android phone?
There's more than one mobile operating system, but really only two worth talking about: Android and iOS.
The vast majority of phones today run Android – 13 being the latest publicly-released version. Apple's iOS platform, currently on iOS 16, may have a lower market share but developers almost always release their apps on iOS first. As a result of this approach, it has one of the best app stores you can find.
If you have an Android phone or an iPhone and want to move to a phone running the other OS (operating system), it's fairly easy to transfer your contacts and other select data from one to the other. What you can't move are paid-for apps and certain app data (like WhatsApp backups), so keep this in mind if you're considering a change of platform – and research any specific concerns you may have about the process.
2.
Why should you buy an unlocked phone?
An unlocked phone is one that is not tied to any particular mobile operator, such as Vodafone or EE. Buying 'unlocked' usually means buying the phone outright without a SIM card or contract attached.
The most important point is that an unlocked phone is almost always a better deal than buying a phone on contract – if you can afford it.
The only real exception to this is Apple's iPhones – because of their traditional popularity, operators often subsidise the cost of buying an iPhone in order to lock you into a lucrative long-term deal.
Generally speaking, if you can afford the upfront cost of the handset, you will pay less over the life of your phone by buying unlocked.
More importantly, you are not locked into a lengthy contract. If you want a new handset at any time, you can buy one without having to up-purchase your way out of said contract or commit to another two years.
Just be sure to make certain the phone you're getting is not locked to a certain network.
3.
Which SIM or mobile plan should you get?
One other thing to consider is the size and shape of the SIM required for your phone. Make sure you get a nano-SIM if a nano-SIM is what your phone requires.
For the record, every phone in this list takes a nano-SIM.
If you get that wrong it is easily solvable; every network will gladly send over a different-sized SIM. SIM cards tend to come in all three sizes, you simply pop out the one you need.
But that's assuming you are getting a new SIM, and if you're looking for a SIM-free phone or unlocked phone you probably already have one.
More important is to make sure that if you want 5G you get a 5G-enabled phone and SIM.
Related: How we test smartphones
Related stories for further reading