When it comes to subscription services for streaming TV and movies, you might think that Netflix and Amazon Prime have it locked down. In reality, there's more competition out there than you might think – we've rounded up some of the best streaming platforms here – and one of the top picks is Now (formerly Now TV).
The Cinema membership offers just what it sounds like – the best movies Sky Cinema has to offer – and we've done our best to pick our favourites here.
In case you didn't know, the Now Cinema membership costs £9.99 per month, and it's worth pointing out that it's separate from the TV membership, so you only get access to the films, which means it is pretty expensive if you want access to both. However, if you're still interested check out our top picks of shows on Now. New customers can often get bundles on the two memberships.
There are more than a thousand films included in the Sky Cinema membership right now, so ranking our top picks obviously meant missing out on some favourites. It's also worth remembering that one of the best things about the membership is that it offers far more of the biggest recent blockbusters than Netflix or Amazon do, so it's arguably the best streaming service for watching new movies.
Top Gun: Maverick
Paramount
Watch Top Gun: Maverick on Now
Top Gun: Maverick is the sequel to the 1986 film Top Gun (also available to stream on Now right now), and stars Tom Cruise as Captain Pete "Maverick" Mitchell as he reluctantly returns to the United States Navy Strike Fighter Tactics Instructor program. There, he trains a group of young recruits, including the son of his late best friend.
The film was one of the most popular titles of 2022, and is a great action flick for both fans of the original and newbies alike.
The Batman
Warner Bros.
Matt Reeves's take on The Batman is a gritty and dark one, but a stellar one nonetheless. Bruce Wayne (played by Robert Pattinson) works undercover as the caped crusader, attempting to make Gotham a better place.
However, his skills are tested when he comes up against a formidable serial killer, who always appears to be one step ahead.
The Truman Show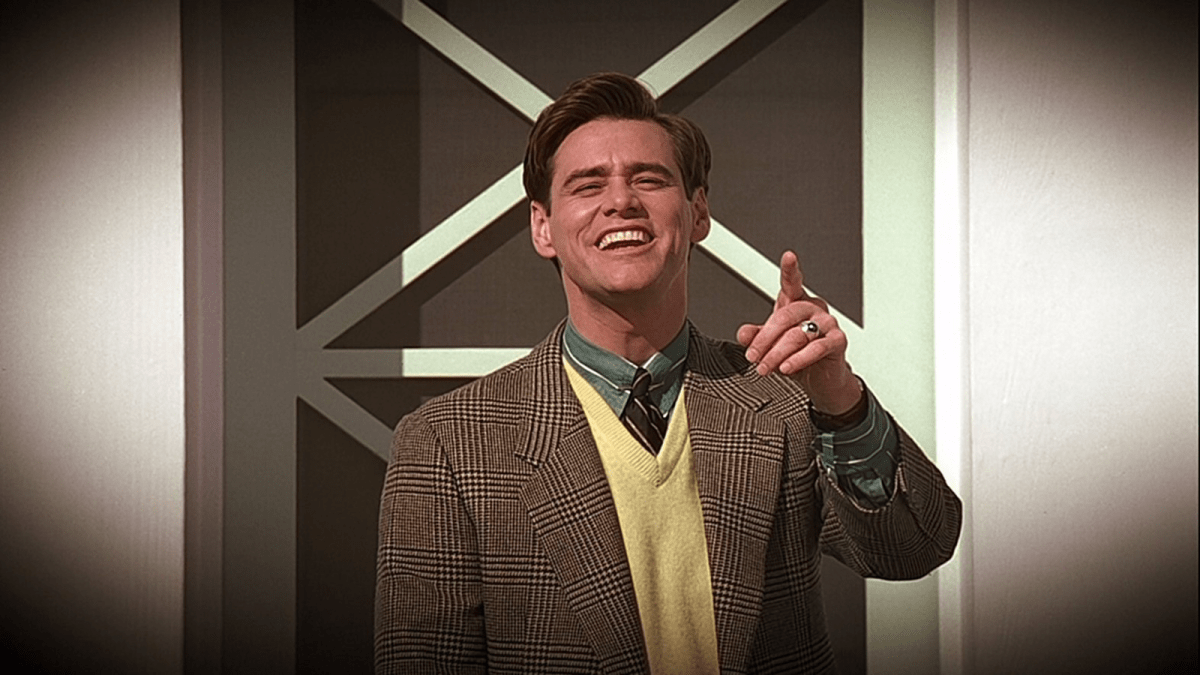 Paramount Pictures
Jim Carrey stars as Truman Burbank, a man who lives a seemingly average life in a pleasant town. However, unbeknownst to him, his entire life his one of the world's biggest docu-soaps.
Everyone in the town is an actor, and his town is the largest set ever built. But can Truman discover who is lying, and set himself free?
Shaun of the Dead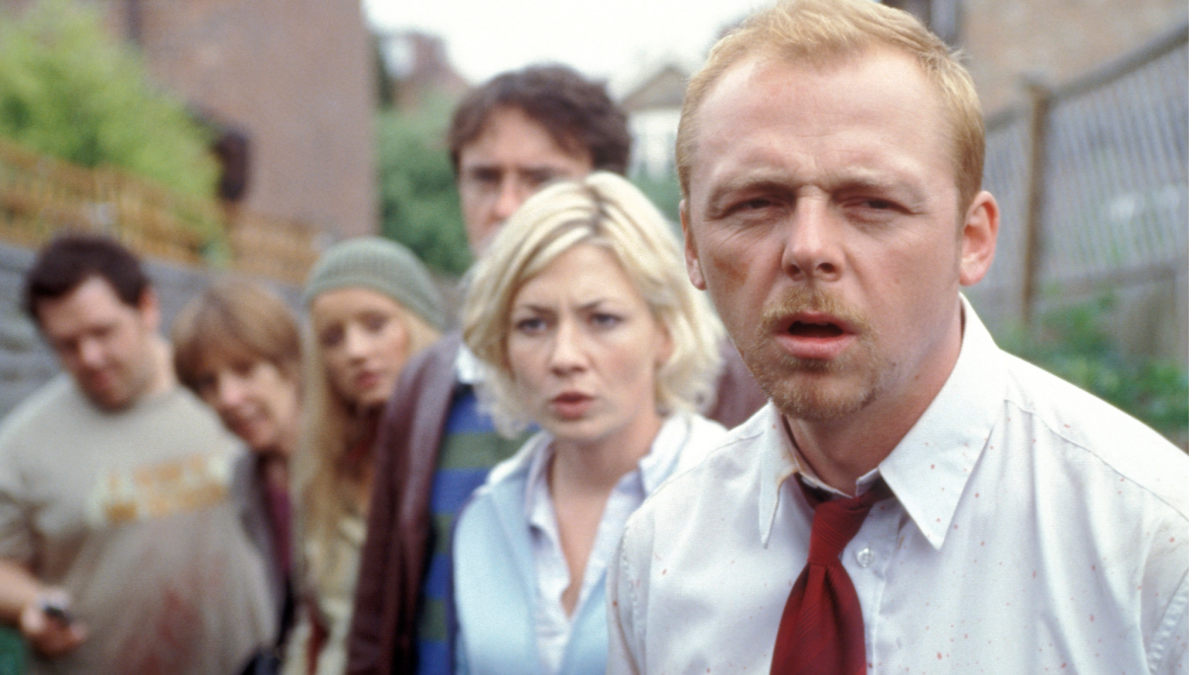 Working Title Films
Watch Shaun of the Dead on Now
All films in the Three Flavours Cornetto are hilarious, but our personal favourite is Shaun of the Dead. Simon Pegg plays Shaun, a 30-something who works in a dead-end job with a dull personal life.
However, that all changes when one day his neighbourhood is overcome with zombies. He must band together with his best friend, girlfriend and family to save the day (or wait for all of it to blow over).
Groundhog Day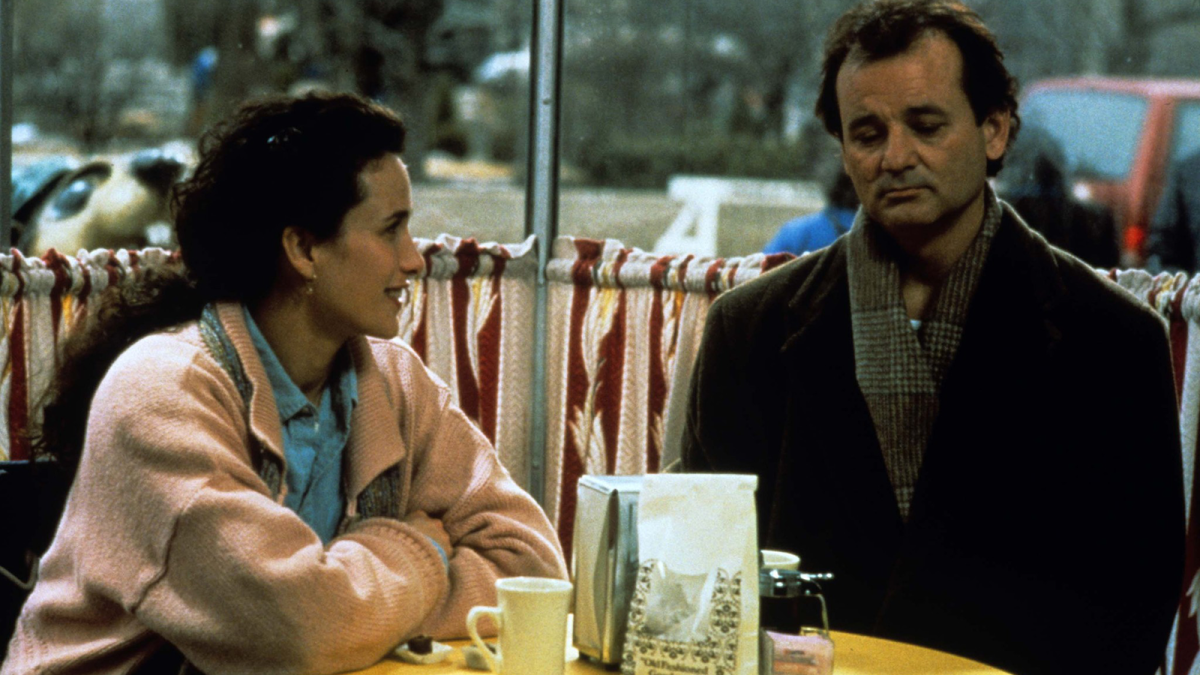 Columbia Pictures
Bill Murray plays Phil, a selfish weatherman who goes into his town of Punxsutawney for an assignment. The next day, he wakes up to discover that he is stuck in a never-ending time loop.
The premise of this film has been repeated in various shows and films, but Groundhog Day still holds up as a hilarious and heartwarming comedy classic.
Spider-Man: No Way Home
Disney
Watch Spider-Man: No Way Home on Now
The third MCU Spider-Man movies is arguably one of the best Spider-Man movies out there, with multiversal villains, surprise appearances and a rollercoaster storyline.
Peter Parker's notoriety as Spider-Man begins to interfere with his friends lives, so he turns to Doctor Strange for help. However, when a spell goes wrong, Peter ends up pulling in villains from other universes, including the Green Goblin and Electro.
Roman Holiday
Gregory Peck and Audrey Hepburn star in the quintessential rom-com, as an odd couple who fall in love on the streets of Rome – except she's a European princess trying to hide her identity, and he's a journalist who's seen through the ruse and is hoping to use her for a story.
Naturally, things are never that simple, and Peck's character just has to go and develop feelings – this wouldn't be a rom-com otherwise, we suppose – but Roman Holiday doesn't fit too neatly into all the familiar boxes otherwise.
It's also a beautiful love letter to Rome in the '60s, the sort of film that leaves you absent-mindedly checking flight prices five minutes after it's over – don't say we didn't warn you.
School of Rock
Arguably Jack Black's most iconic role is in School of Rock. Black plays Dewey Finn, an aspiring rockstar. When Finn is short on money, he poses as a substitute teacher to bring in some cash.
Along the way, he discovers that his students have musical talent, and so he starts to turn them into a rock band (plus crew). However, they must keep the whole affair a secret from the posh private school teachers and parents.
This film is pure joy, and the kickass music certainly helps.
The Suicide Squad
Watch The Suicide Squad on Now
James Gunn's adaptation of The Suicide Squad is everything that the first film should have been, in which a team of villains band together for a secret mission for the government. It's gory, hilarious, shocking and full of action.
The Suicide Squad features returning DC stars such as Margot Robbie alongside new faces such as Idris Elba and John Cena – and everyone has their chance to shine.
Inception
Every big blockbuster that Christopher Nolan produces if often mind-boggling, and Inception is the top dog when it comes to this genre. Based around the concepts of dreams within dreams, this movie creates worlds where even the impossible is within reach.
Leonardo DiCaprio stars as Dom Cobb, a professional thief who works by entering people's dreams to steal important information. In order to pull off the ultimate heist, he must plant an idea in someone else's mind by going deep into their subconscious.
However, he has a big Achilles heel: the memory of his late wife, who often enters his mind unexpectedly.
Clueless
The teen movie to end all teen movies, Clueless remains unmatched after more than 20 years.
Alicia Silverstone's wealthy but well-meaning Cher is utterly endearing as she does her best to tutor a new student (Brittany Murphy) in this modern take on Jane Austen's Emma that transposes the action to a stereotypical American high school.
Keep an eye out for Paul Rudd as the obligatory romantic lead, years before his more recent ripped superheroics as Marvel's Ant-Man.
Indiana Jones and the Raiders of the Lost Ark
Watch Indiana Jones and the Raiders of the Lost Ark on Now
Now has all the films in the Indiana Jones film franchise – but if you're going to watch one then it should be Raiders of the Lost Ark. The film is not only the first in the series, but undoubtedly the best.
And what more could you want? Harrison Ford plays an adventuring archaeologist who explores the world, runs from giant boulders and punches Nazis. Every mission Indie is on leaves him an inch away from death – and it's amazing to see how he pulls himself out of every sticky situation.
Sonic the Hedgehog 2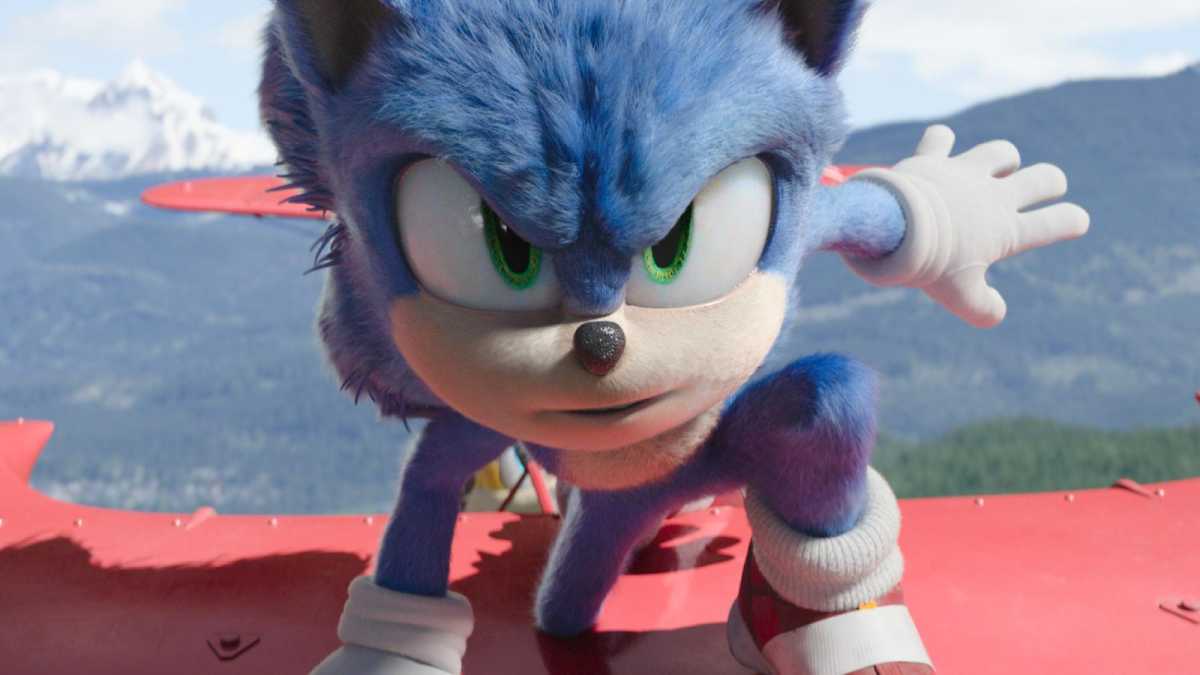 Paramount
Watch Sonic the Hedgehog 2 on Now
Sonic the Hedgehog 2 is now the highest grossing videogame movie adaptation of all-time, and its no wonder. With the addition of fan favourites Tails and Knuckles, plus plenty of action and fun jokes, this is a massive improvement on the first film.
Sonic must once again work against his nemesis – the diabolical Doctor Robotnik – to help keep Green Hills safe. However, he faces an obstacle in the form of a mysterious Echidna.
I Am Legend
Will Smith films don't always hit the mark, but this 2007 post-apocalyptic story will have you gripping the edge of your seat and choking back a few sobs.
What was marketed as a cancer cure has mutated into an infectious disease that has turned the population into mindless, zombie-like killers. Smith is one of the few survivors, and is continuing his search across the whole of New York for the cure that will save what remains of humanity.
Terminator 2: Judgement Day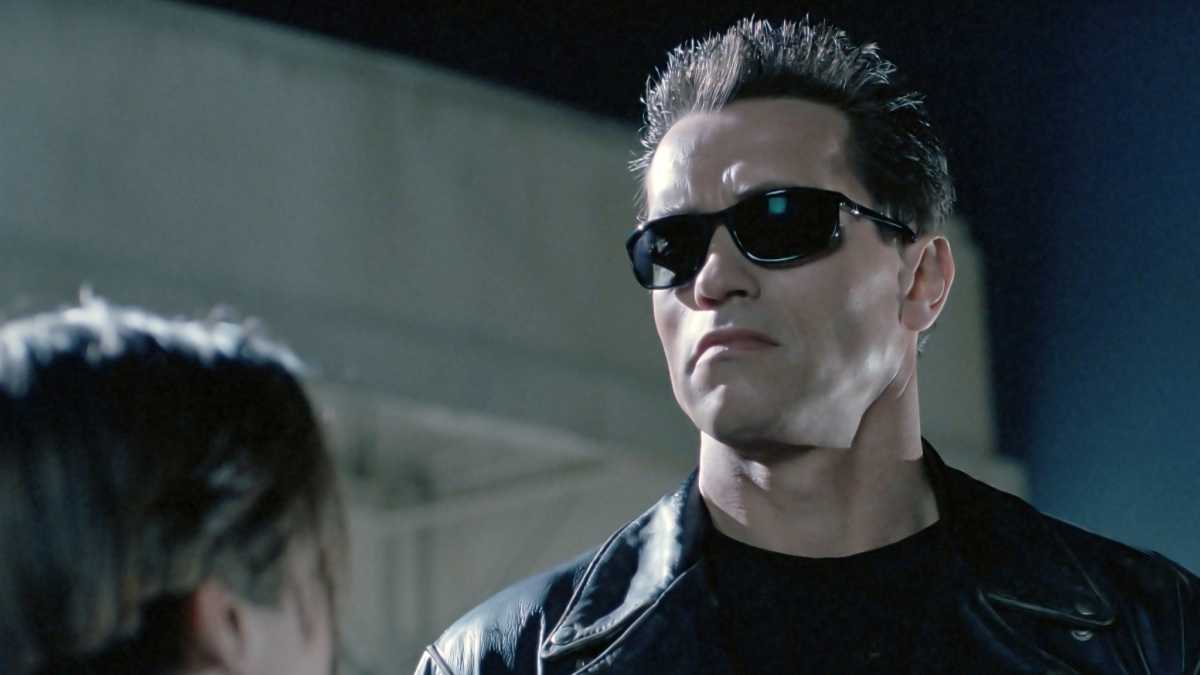 Now
Watch Terminator 2: Judgement Day on Now
Terminator 2 is one of the best action films of all time, and you can stream the Judgement Day Special Edition on Now.
Arnold Schwarzenegger stars as a Terminator – a robot from the future who is on a mission to protect the future saviour of the world, John Connor. However, the boy is being hunted by another Terminator – the T-1000, which can morph into liquid metal, making it incredibly difficult to kill.
The Dark Knight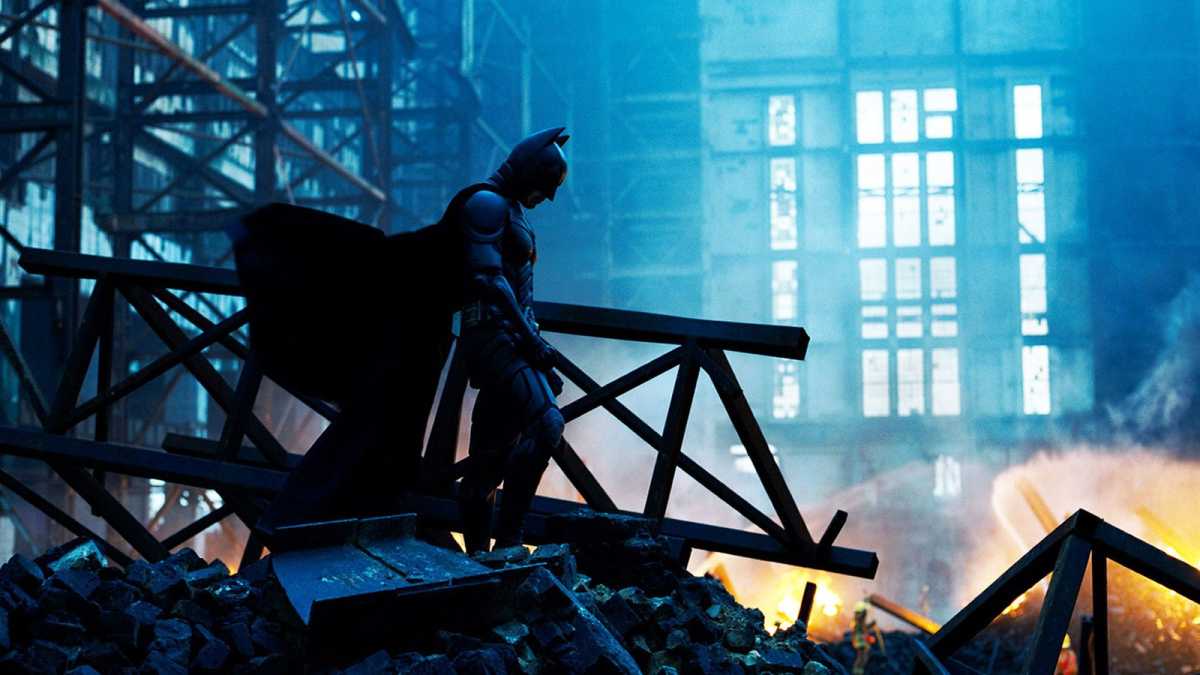 Warner Bros.
2008's The Dark Knight is widely considered one of the best Batman films ever made, namely due to Heath Ledger's performance as The Joker.
Christian Bale stars as Batman as he begins to put a stop to organised crime. However, his efforts are thwarted when the mob hires the Joker, who will go to extreme lengths to try and kill Bruce Wayne.
Stardust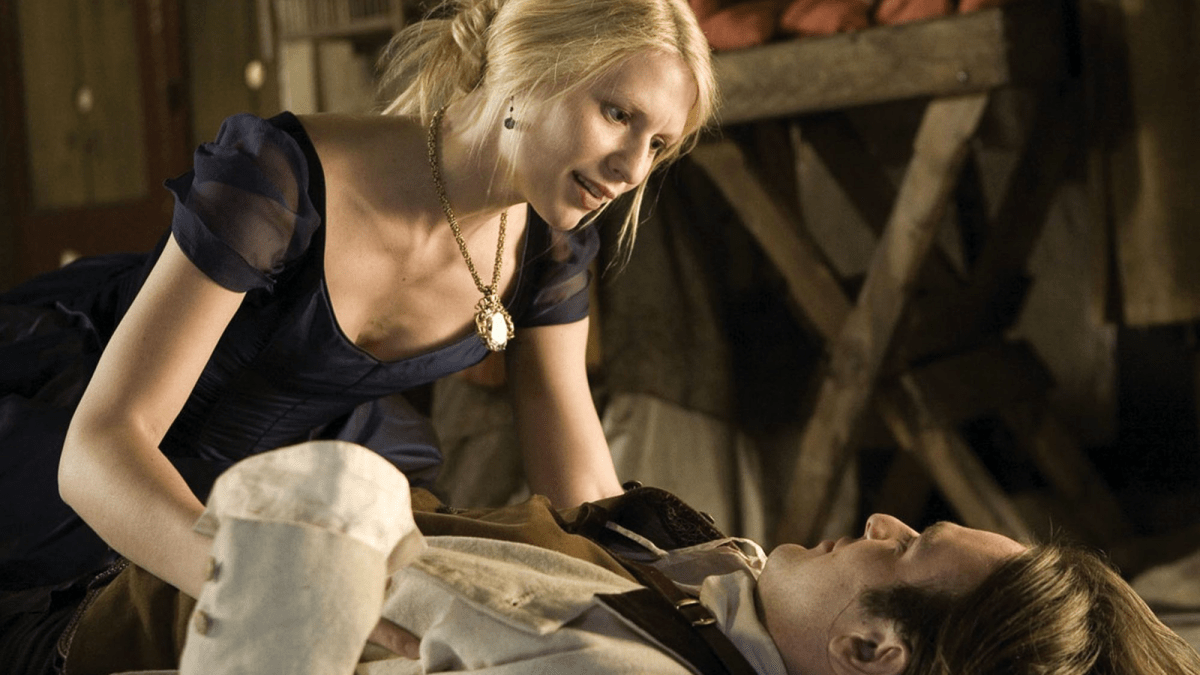 Netflix
If you're looking for something a bit more comforting, then Stardust is the perfect choice.
This fairytale follows Tristan Thorn (Charlie Cox), a man who wishes to cross the forbidden wall to find a star that he can bring back to the woman he is infatuated with. However, his quest takes him to places he never expected.
Spider-Man: Intro the Spider-Verse
Columbia Pictures
Watch Into the Spider-Verse on Now
Into the Spider-Verse is a fresh, animated take on the story of Spider-Man. Rather than following Peter Parker, the story focuses on Miles Morales, a teenager from Brooklyn who comes into some mysterious powers.
When he discovers portals to the multiverse, he finds other people with the same powers. They start to work together to take down the formidable Kingpin.
Belfast
Universal
This Oscar-winning flick from Kenneth Branagh is based on a true story from his own childhood growing up in Belfast during The Troubles.
Buddy and his family come to a crossroads when their once peaceful neighbourhood becomes dangerous due to the ongoing conflict in the country. They must decide whether to stay, or flee elsewhere.
Dune
Warner Bros.
Dune is the first part of the film adaptation of Frank Herbert's iconic novel.
It follows Paul Atreides (played by Timothée Chalamet), a gifted man who must explore the most dangerous planet in the universe in order to preserve the future of his family and his people.