At first glance, Robert Kirkman's series (based on his own comics) appears to be a typical superhero story, full of epic clashes and people in colourful costumes. However, Invincible is actually a breath of fresh air in the genre.
Teenager Mark Grayson seems like great superhero material. He is the son of Omni-Man, a powerful alien from the planet Viltrum and a mighty protector of the Earth. Full of enthusiasm, Mark puts on his brand-new costume and starts fighting crime. He even manages to defeat a few villains, but it soon becomes clear that he doesn't stand a chance against serious opponents.
Invincible deftly breaks out of the superhero genre and brilliantly undermines the clichés that frequent these types of stories. Find out what awaits you in season 2 of this unpredictable series.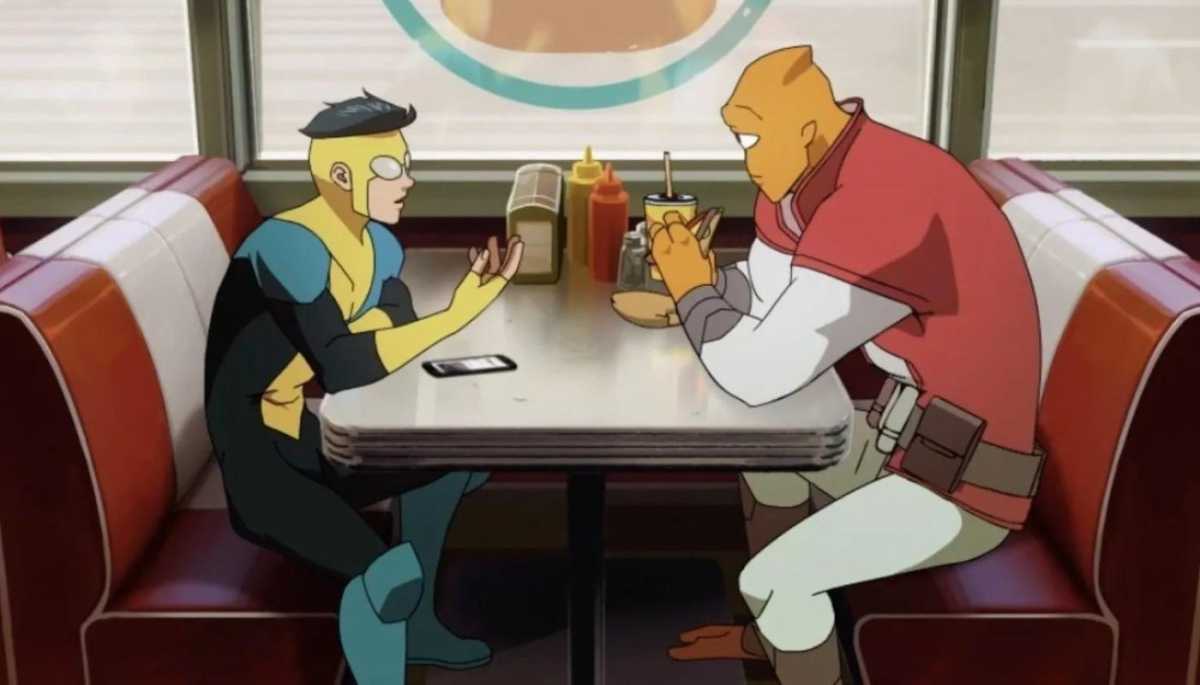 Prime Video
Invincible season 2 release date
Season 2 of the show will be split into two parts. The first half will drop on Prime Video on Friday, 3 November 2023. Part two will debut in 2024.
Series creator Robert Kirkman explained the decision to split the season at San Diego Comic-Con:
With everything going on in that time of year with, you know, Thanksgiving, Christmas, New Year's, and a lot of family time, I think a lot of shows get lost in the shuffle there. So I think it's good to take a pause and narratively, it's gonna make things hit a little bit harder. People will know what I'm talking about when the season launches.
Invincible season 2 plot
The series' first season was an excellent introduction to the story for people who hadn't encountered Robert Kirkman's comic before. Mark, the son of an Earth woman and the powerful hero Omni-Man, started to discover his powers, but as it turns out, being a superhero wasn't as easy as he thought. Mark found it difficult to use his powers, got severely beaten, let down those he was supposed to protect and even contributed to terrible carnage.
After a clash with Mark at the end of the previous season, Omni-Man left Earth and travelled to Viltrum, his home planet. After recovering, Mark decided to protect Earth again – presumably, season 2 of the series will focus on him growing as a superhero. We can also expect to see Mark's relationship with Atom Eve and other Guardians of the Globe.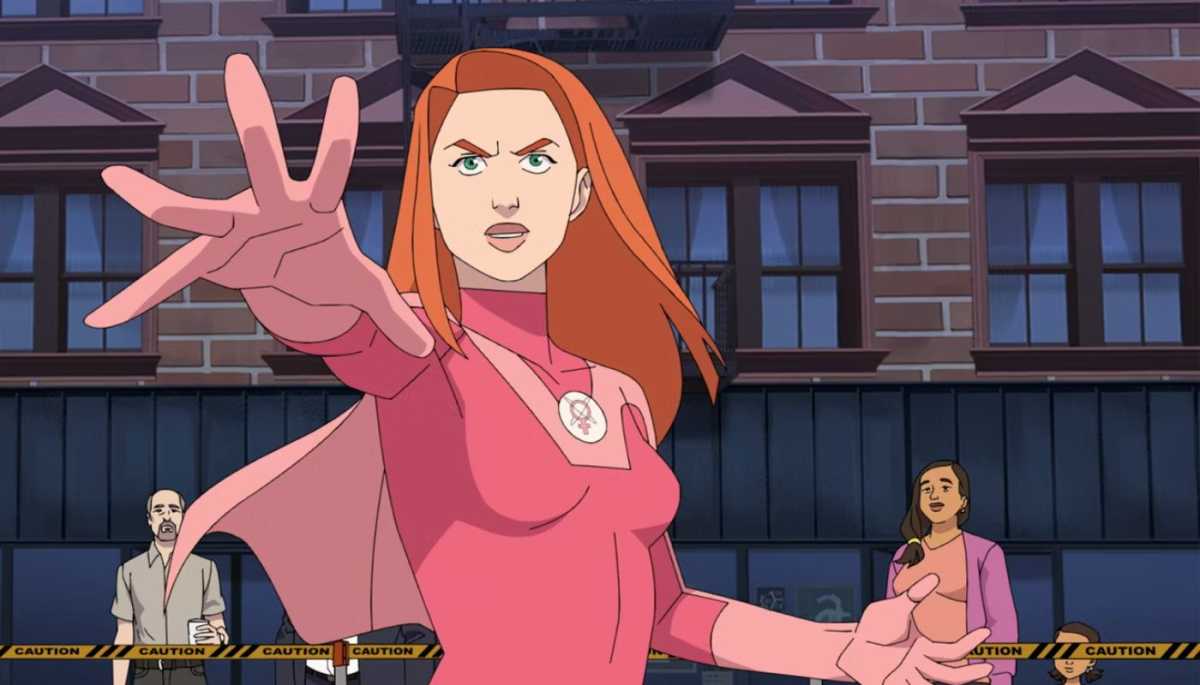 Prime Video
In an interview with Entertainment Weekly, Kirkman revealed that:
The overarching story of Invincible that'll continue from season to season is about the growth and change that Mark goes through as he moves from a teenager into adulthood… and possibly even into old age. So in season 2, we'll see him maturing and growing up a little bit.
In season 2, we will also see new criminals and more aliens trying to take over Earth. One of the most important villains will be Angstrom Levy, Mark's nemesis, who can travel between alternate realities. His appearance in the series may introduce the multiverse concept to the story.
In season 2 of Invincible, we can also count on a visit to the planet Viltrum – Omni-Man will have to meet other Viltrumites and tell them about the failure of his earthly mission.
Prime Video
Invincible season 2 voice cast
The following cast members are confirmed to reprise their roles in the new episodes of the show:
Steven Yeun – Mark Grayson/Invincible
J.K. Simmons – Nolan Grayson/Omni-Man
Sandra Oh – Debbie Grayson
Zazie Beetz – Amber Bennett
Gillian Jacobs – Eve Wilkins/Atom Eve
Grey Griffin – Monster Girl and Shrinking Rae
Kevin Michael Richardson – the Mauler Twins
Zachary Quinto – Robot
Walton Goggins – Cecil Stedman
Jason Mantzoukas – Rex Sloan/Rex Splode
Seth Rogen – Allen, the Alien
However, there are some new additions to the voice cast:
Tatiana Maslany
Daveed Diggs
Peter Cullen
Cliff Curtis
Calista Flockhart
Scoot McNairy
Lea Thompson
Ben Schwartz
Invincible season 2 trailers
The creators are well aware of Invincible's prolonged absence and have made this clear in the series' first teaser:
A second, slightly longer teaser shows some of Mark's upcoming battles and introduces the cast of season 2:
Will there be Invincible season 3?
Whilst we don't even know when season 2 part 2 will premiere, there is already information about season 3. The series' creators have officially confirmed it; however, nobody has the slightest clue when the third instalment of Invincible can be released.
Related articles