If it's time to upgrade your intercom, a smart solution has just come onto the market that could be exactly what you need. EZVIZ's HP7 is a unique product that offers something different from the smart video doorbells that may not be right for large, detached homes or properties with long driveways.
If the name EZVIZ is new to you, we can tell you that it's a trusted home security brand focused on developing new smart devices that really fit people's needs.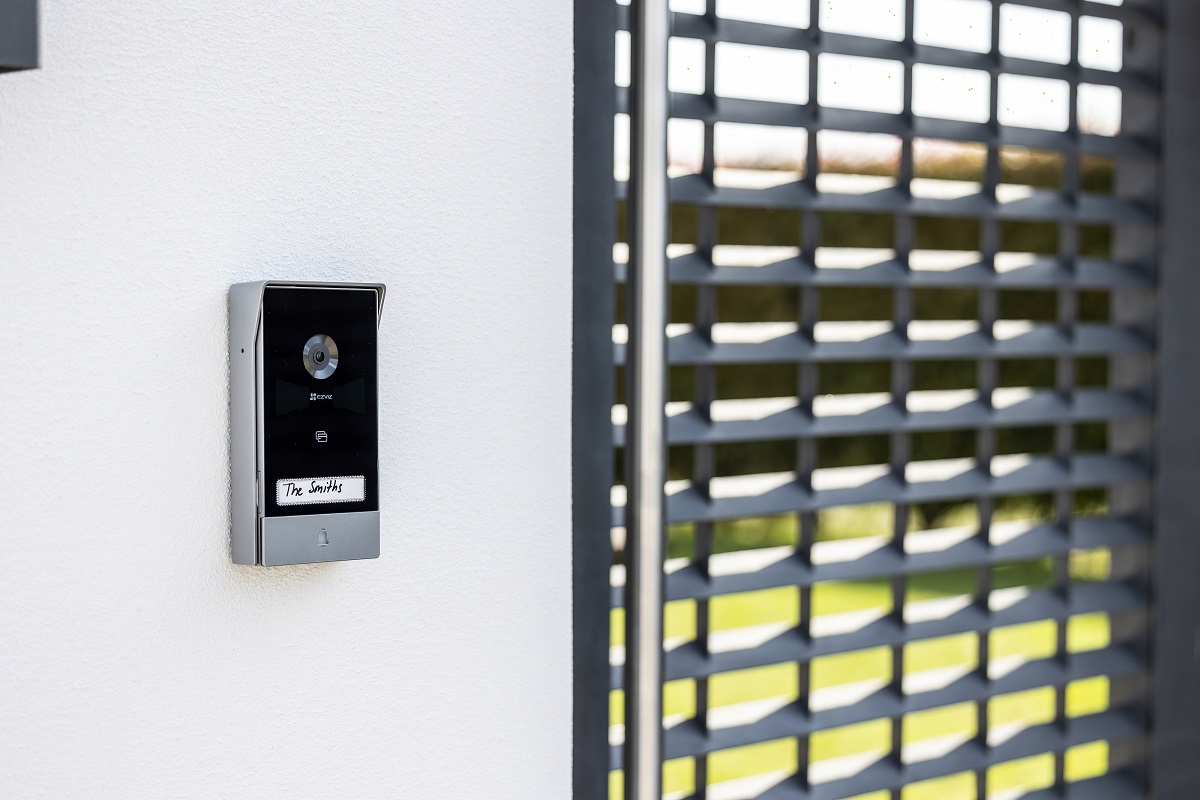 EZVIZ
The intercom you're using now very likely has some serious limitations. You'll probably only have a fuzzy view of the person at your gate or door – or no view at all if you have an audio-only model. Plus, the sound quality may not be great. It won't save a record of visitors to your home, so you won't know if anyone called while you were out. And of course, you can't open the door or gate remotely, to let in deliveries or guests when you're busy in the house or away from home.
PROMOTION
EZVIZ's HP7 is an easy-to-install smart intercom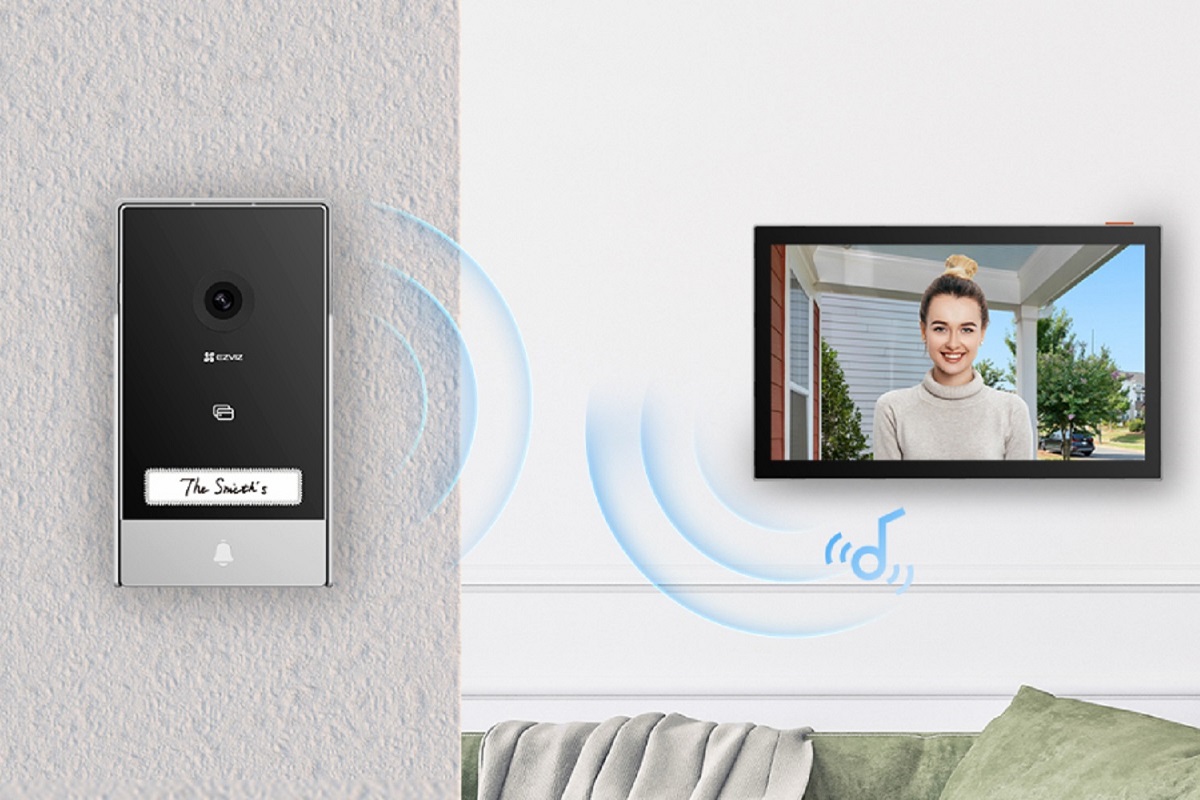 A 2-in-1 security camera and intercom that can be remotely accessed and connected to the internet, allowing homeowners to observe, speak with, and grant admission to visitors.
It also improves home security by recording videos in 2K quality, with real-time smartphone notifications.
So, if you've been waiting for the right solution before you upgrade, EZVIZ's first retrofit video intercom – the HP7 – could be the answer. It comes in two parts: an intercom that you fit to your door or gate and a large indoor monitor screen.
Here are some of its benefits.
The doorphone is black and glossy, with an attractive, modern design and a backlit name card slot. Plus, it's weatherproof and comes with a choice of ringtone options.
Unlike a smart doorbell, the HP7 video doorphone comes with a 7-inch colour indoor touchscreen monitor that you can put up inside your home. This means that anyone in the house can see who's at the door or gate, speak to their visitor and let them in – all without needing to install the EZVIZ app.

It features two-way talk and has an excellent safety feature: a voice changer that means visitors can't tell who's at home.
The HP7 has human motion detection software and will alert you immediately if there's someone at your entryway. There's no subscription needed for this feature.

It's easy to install in place of your existing intercom. The HP7 has a two-wire installation requirement – but it's also compatible with a four-wire system.

Once installed, it'll give you multiple ways to unlock your door or gate. You can use the touchscreen, the EZVIZ app, or one of the three RFID fobs that come with the HP7.

The view from the entryway displays in 2K resolution and there are plenty of advanced viewing features, including a customisable detection zone, no filming zones to protect your privacy, and adjustable detection settings.

There's a choice of storage options as well. You can store video on a local microSD card of up to 512GB or subscribe to EZVIZ's CloudPlay for fully encrypted storage – and you'll be able to store more video as well, with H.265 compression technology, which can reduce file sizes by up to 50%.

The HP7 is compatible with either 2.4 or 5 GHz band Wi-Fi.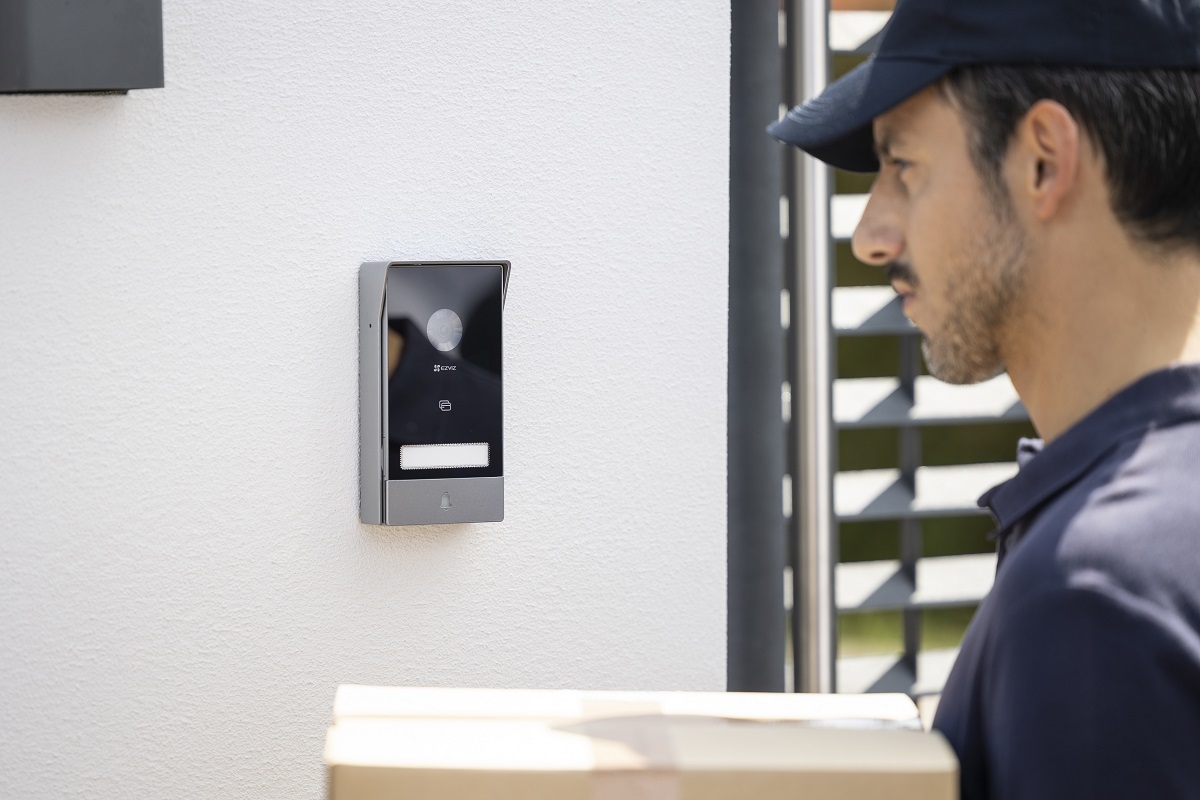 EZVIZ
If this sounds like the doorphone you've been waiting for, you can buy the HP7 for £399.98 from here.