At a glance
Expert's Rating
Pros
Exceptional design
120Hz AMOLED curved panel
100Mp main camera with OIS
67W fast charging
Cons
No IP certification
Unimpressive 2Mp macro camera
Selfies have room for improvement
Poor gaming performance
Our Verdict
If you love photography, you shouldn't buy this phone. The cuts compared to its big brother, the Realme 11 Pro+, are significant. Otherwise, the Realme 11 Pro offers great performance, good battery life, fast charging and an exceptional 120Hz AMOLED panel.
Realme has returned with the launch of two new models in the 11 smartphone series, one of which has already passed through our hands and left a very good impression: the Realme 11 Pro+.
The Realme 11 Pro costs €359, a saving of more than €100 compared to its big brother. Let's see where the differences lie and whether it's a winner. I put its performance, cameras and battery life to the test.
Note that the Realme 11 Pro isn't yet available in the UK, but it may go on sale in the coming months.
Design and quality
Premium mid-range design
Lightweight and handy
Super-fast fingerprint sensor
The Pro+ model has a spectacular design for a mid-range mobile, and the Pro is just as impressive. You can also opt for the rear finish in beige vegan leather.
I received the less eye-catching black finish. Nonetheless, it still looks top-of-the-range. No other handset in its price range has such a neat finish.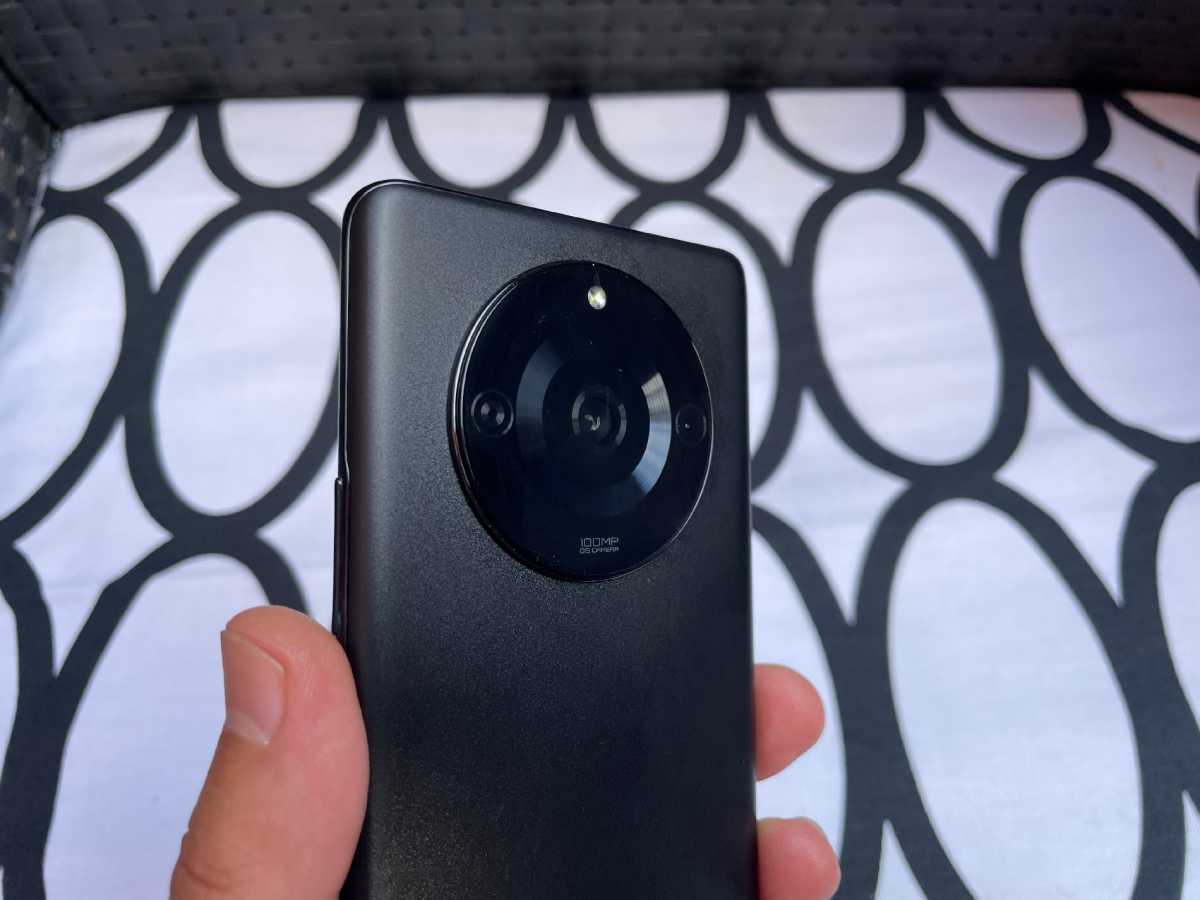 Alfonso Casas / Foundry
The back is made entirely of plastic, but the smooth, aluminium-look finish and slightly roughened surface make it very easy to grip and ensure that there are no fingerprints to be seen.
Looking at the layout of the camera array, all the cameras are gathered under a large central circle with the main camera in the centre, and the macro sensor and LED flash on either side.
Although it may look like there is a third sensor, there is actually nothing under this lens as Realme has used the design of the top model to dress up the smaller sibling, which is why they share a similar layout.
As for the screen, we once again have a slightly curved panel, which is only 8.2mm thick. Contrary to what I said about the back, here I would improve on the fact that the glass is quite dirty, something very noticeable when the screen is turned off.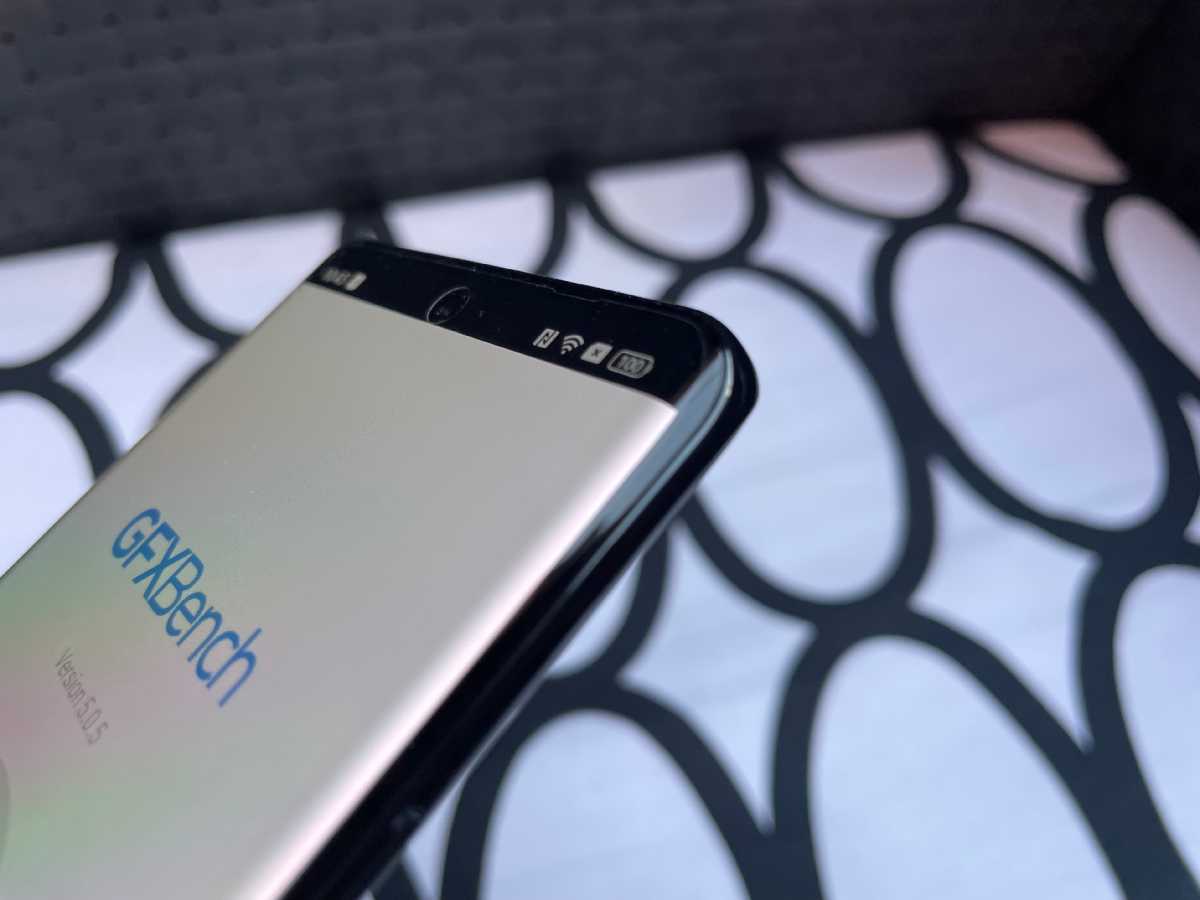 Alfonso Casas / Foundry
It's worth noting that the fingerprint sensor is integrated into the bottom of the screen, while the dual-SIM slot and USB-C connector are located at the bottom.
There are also stereo speakers located on the top and bottom bezels of the phone, ensuring very acceptable Dolby Atmos stereo sound. I'll talk about this later, but it's something it excels at.
Along with the handset, Realme includes a handy silicone TPU case to lightly protect the device, as well as its corresponding cable and 67W charger to ensure the best possible charging experience from the initial moments of purchase.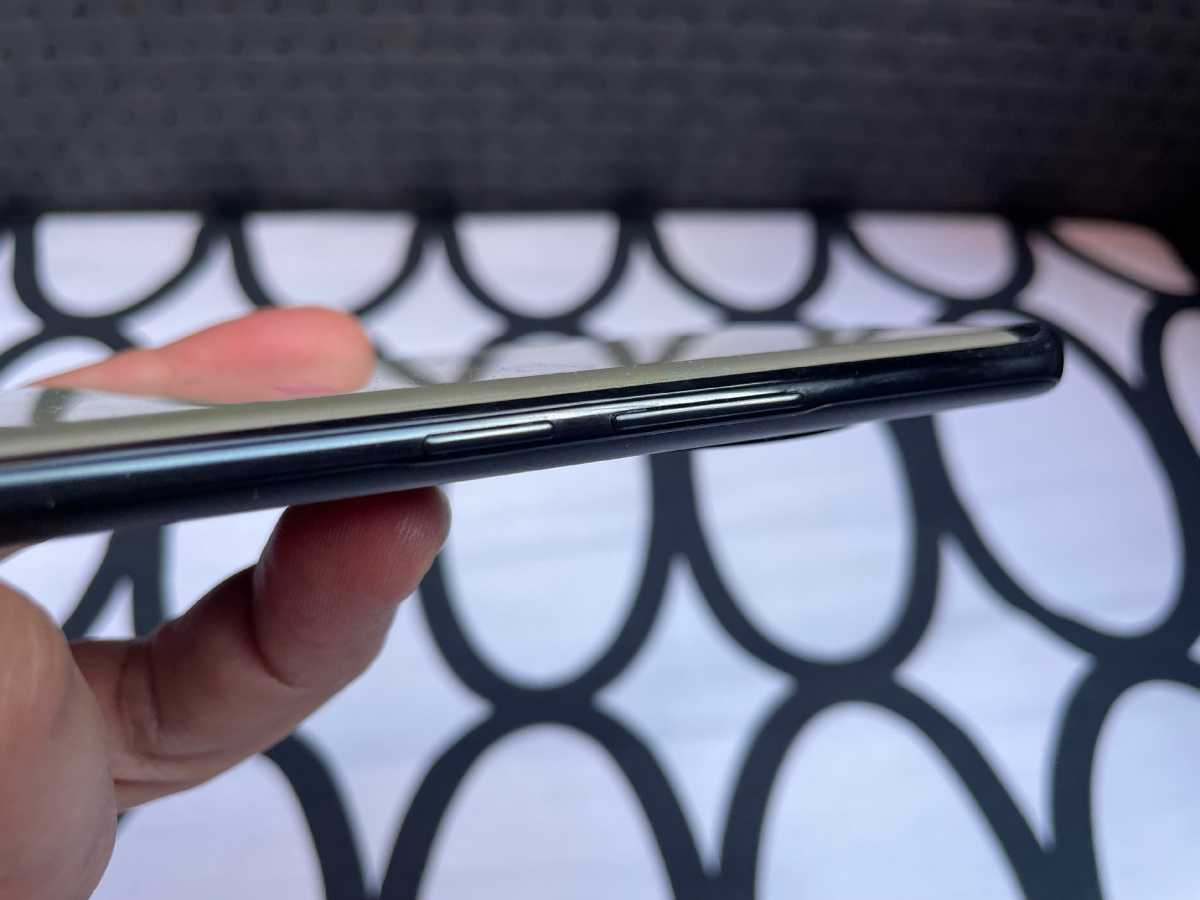 Alfonso Casas / Foundry
As with the Realme 11 Pro+, the 11 Pro doesn't have any kind of IP certification that guarantees water or dust resistance, something that very few models can offer at this price, except for Google's Pixel 6a or Samsung's Galaxy A54.
Check out our updated ranking of the best mid-range phones you can buy.
Display and speakers
6.7in curved AMOLED panel
2412 x 1080 pixels FHD+ resolution
120Hz refresh rate
Dual Atmos stereo speakers
If you're hoping that the 11 Pro can't shake a leg when it comes to its screen, you'd be wrong. It looks spectacularly good and, while I could ask for a little more brightness and intensity, the AMOLED panel is a real eye-catcher.
The screen diagonal is a generous 6.7in, with dual edge borders, offering an FHD+ resolution of 1080 x 2412 pixels, yielding a pixel density of 394 ppi.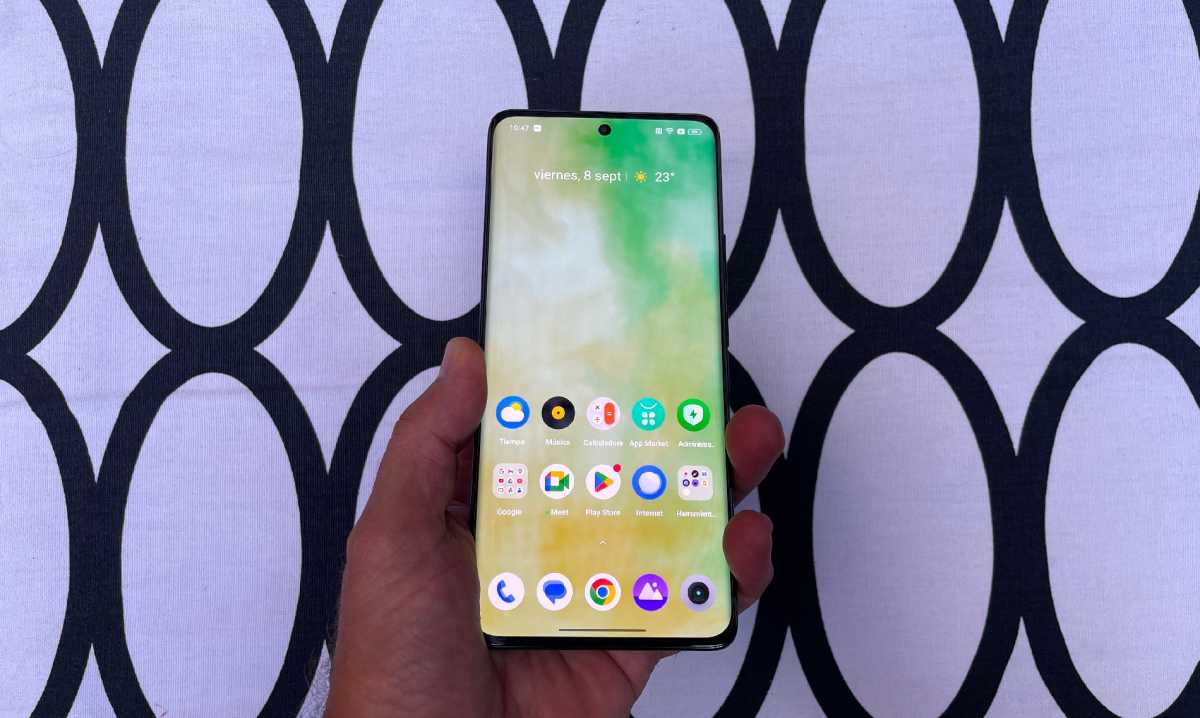 Alfonso Casas / Foundry
Realme's genius lies in once again offering a 120Hz refresh rate here (surprising for its category) with a 360Hz touch response.
I tried playing video content and the HDR10+ support is welcome, as is its maximum brightness level set at 500 nits. However, under the sun's rays on summer days, you'll have to operate the screen at maximum brightness if you don't want to miss details.
I notice that the phone offers dynamic refresh with a PWM dimming of 2160, which means that it adjusts the refresh in each case to ensure the lowest possible battery consumption.
It also has the TÜV Rheinland seal of approval for eye protection in very dim lighting environments in mind. Brands are getting more and more involved in mitigating the effects of stroboscopic light on our eyes.
The front selfie camera is perforated and centred at the top, leaving notifications and vital operating system information to do their job.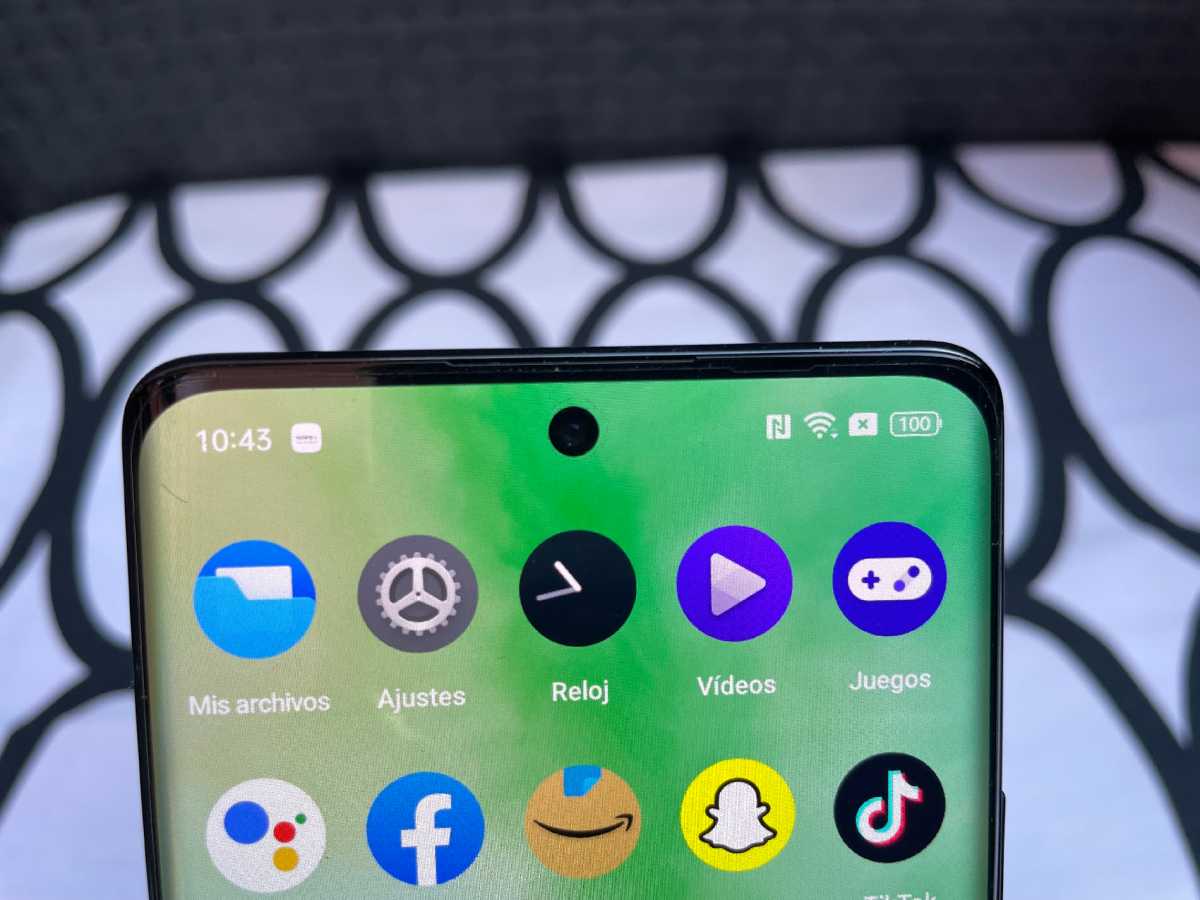 Alfonso Casas / Foundry
The stereo speakers, naturally placed on the top and bottom of the handset, do an excellent job to the point where you can play music with some quality and a sound power that pleasantly surprised me.
Its Dolby Atmos compatible speakers sound loud and clear and handle mid and high frequencies well. Realme has done a good job of ensuring that the music doesn't sound canned or distorted.
Performance and specifications
Dimensity 7050 5G processor
8GB RAM + 4GB dynamic
Large 256GB storage
On the performance front, the handset is powered by the new Dimensity 7050 chipset that is highly optimised for energy efficiency.
Its main Cortex A78 cores run at a speed of 2.6 GHz, while the other six lower-powered A55 cores clock down to 2.0 GHz. This allows the phone's Realme UI 4.0 interface on Android 13 to run very smoothly.
During the test period I was able to see how multitasking applications do not take their toll on the 11 Pro, nor do processes running in the background.
The fruit of all this potential is found in the generous amount of RAM with which it is marketed, a total of 8GB, expandable via dynamic RAM to another 12GB (4GB extra), as well as the storage figure that amounts to 256GB.
Take a look at our official benchmarking tests below:
According to the values achieved in titles such as Vulkan, Car Chase, and Manhattan 3.1, the results are below those achieved with the Realme 11 Pro+, but without losing the consistency required of a mobile in its price range.
The chosen processor tells us that Realme has been somewhat more conservative compared to other brands that are committed to integrating equivalent Snapdragon chips, but if other areas such as the screen, battery life or cameras are then strengthened, it's a good thing.
Cameras
100Mp Omnivision OIS ProLight sensor
2Mp circumstantial macro camera
When it comes to cameras, Realme relies solely on the quality of the 100Mp Omnivision OVA0B40 main sensor, with a CMOS lens and an f/1.75 focal aperture.
Of note is the fact that it offers OIS image stabilisation, which should have a positive impact on your video recordings. However, relying on a single sensor severely limits your ability to play with angles and photographic possibilities.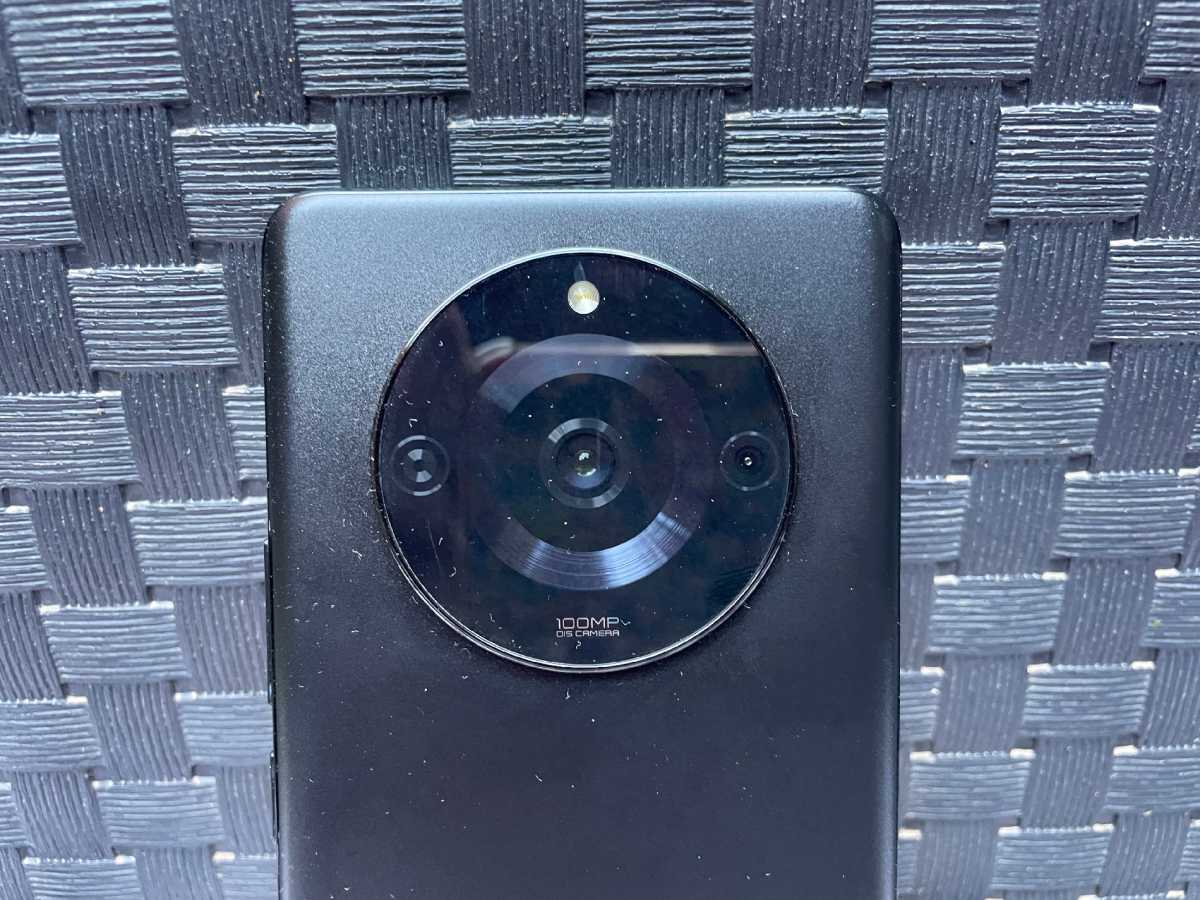 Alfonso Casas / Foundry
There is a second 2Mp macro camera, but it's merely circumstantial and in most cases you'll get better results with the zoom of the prime lens than with this dedicated sensor.
There is no wide angle. No periscope lens either, as you might expect. The results with 100Mp shots are good and there is hardly any noise in the pictures if the shots are taken in daylight.
Things change when you take pictures against the light or at sunset when the illumination drops noticeably, as this is when you notice that the colour tones are paler and some sharpness is lost.
The Realme interface allows us to play with the 'Street' or 'Night' photography modes, among others, but leaves it up to the mobile phone's image processing to improve the photographs that the camera is not capable of capturing, which is complicated.
In portrait mode, the lens is again very limited with a 16Mp sensor and 22mm focal length, plus f/2.45 aperture. I found that it performs well in solo selfies, but things get complicated with group selfies.
In fact, I tried capturing a selfie in portrait mode and on several occasions I found that the cropping of the person in front of the background blur doesn't come across well, with blurred and poorly outlined edges that leave a lot to be desired.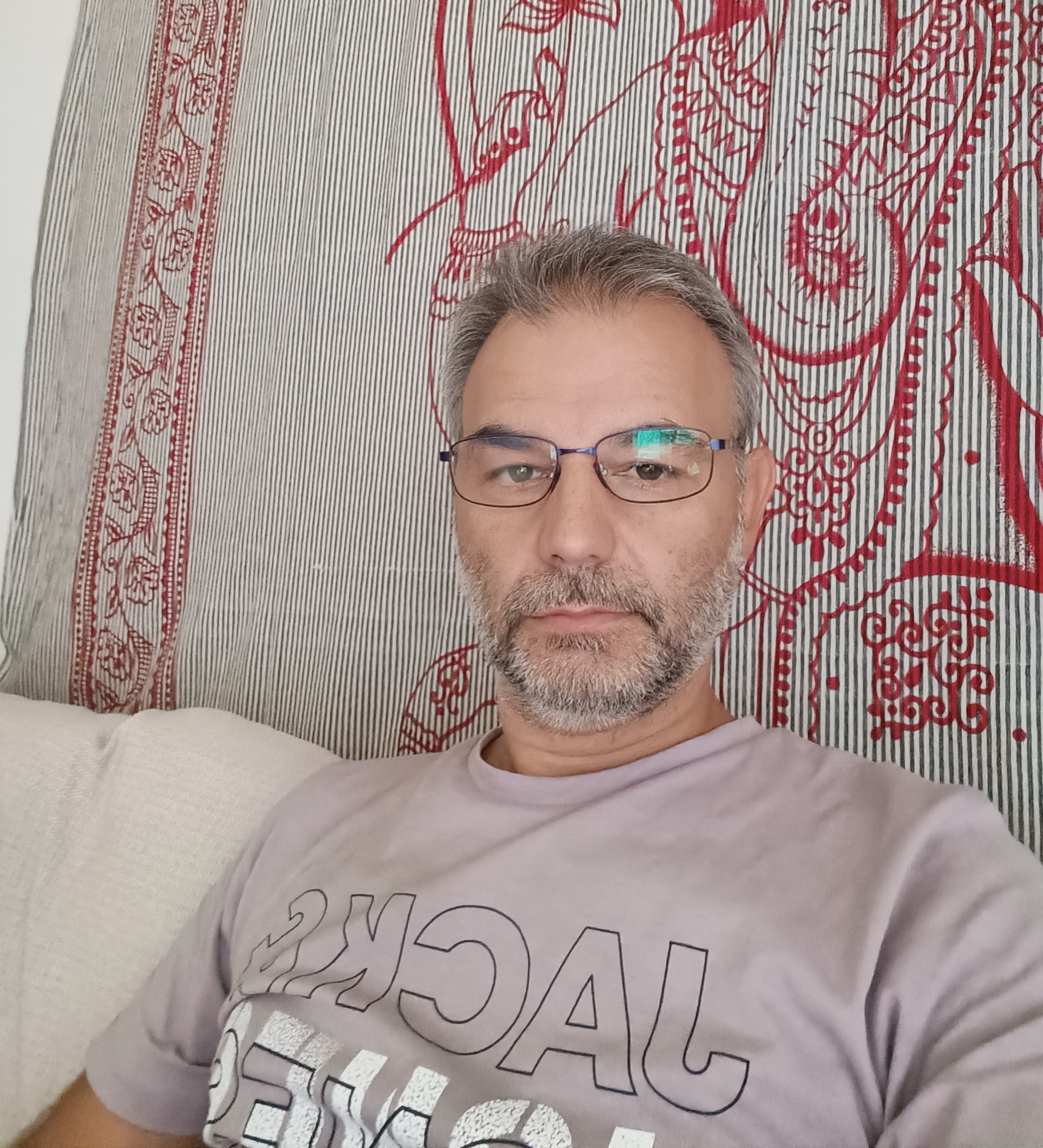 The good news is that Realme offers a wide range of retouching filters and effects that you can play with to improve your photos. Whether the end result is satisfactory for you or whether you end up not recognising yourself is another matter.
That said, if the Realme 11 Pro+ pleasantly surprised me with the great white balance and colourimetry offered, here the final results differ significantly from what your eyes can see in real life.
All in all, the main camera is good as long as you don't overuse the zoom and when you have very favourable lighting conditions. Otherwise, shooting becomes more complicated and it will be difficult to achieve the desired results.
Battery life and charging
Exceptional 5,000mAh battery
67W charger included
Good power management
With a high-capacity 5,000mAh battery inside, the Realme 11 Pro guarantees good charging times as long as you use the included 67W compatible charger.
Using it allowed me to charge the phone to 67% of its capacity in just 15 minutes, and to 100% of its charge in just 32 minutes. Remember that the 11 Pro+ has higher charging speeds of 100W, but the difference is not so significant as to influence any buying decisions.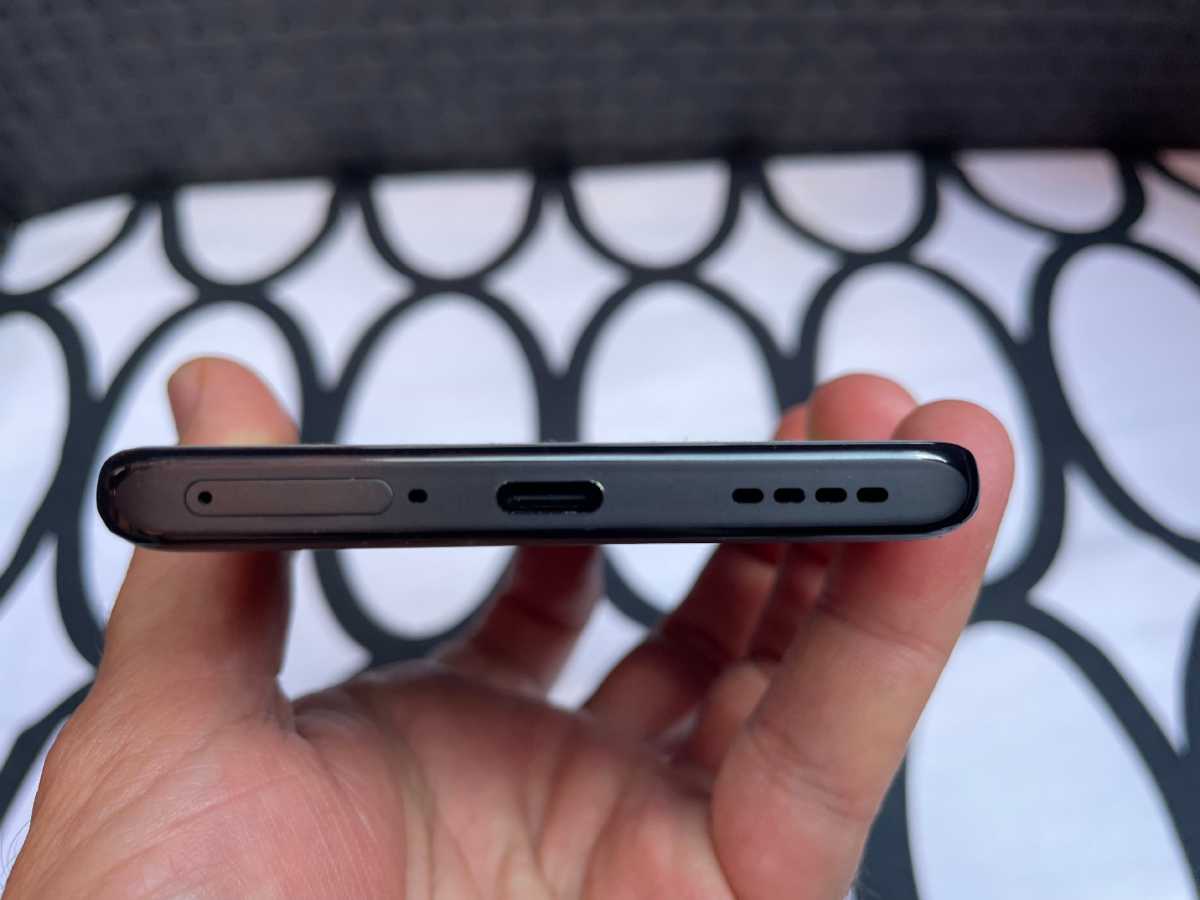 Alfonso Casas / Foundry
Using PCMark's benchmark tests, I was able to measure the battery life that the 11 Pro can offer compared to its competitors. I saw that it can reach 14 hours and 6 minutes of use, outperforming many of its rivals, but again below the 15 hours and 38 minutes that the 11 Pro+ delivered.
Software and updates
Realme UI 4.0 based on Android 13
No GT mode for gaming
Few updates
Unsurprisingly, the 11 Pro comes with the latest version of Realme UI 4.0 running on Android 13, which gives the handset a noticeable freshness to ensure a current user experience.
Moving through the different applications and customisation settings gave me a certain fluidity in handling to the point that I didn't notice any jerks or crashes of any kind, something that is more noticeable on cheaper phones like the last Samsung we tested, the Galaxy A04s.
Alfonso Casas / Foundry
Realme is likely to guarantee two updates to its phones, so we can expect the handset to receive Android updates for the next two years, which guarantees a certain period of longevity.
Price and availability
The Realme 11 Pro isn't yet on sale in the UK, and is unlikely to come to the US. However, we do have European pricing information.
The recommended retail price of the Realme 11 Pro with an 8GB RAM and 256GB storage configuration is €359 at MediaMarkt and other retailers. You might be able to find it slightly cheaper on Amazon.
If you compare it to the 11 Pro+ model you can save just over €100, which is worth noting, with the added bonus that you get the same amount of storage (256GB), but less RAM (8GB instead of 12GB).
UK buyers can get the Realme 11 Pro+ from Amazon for around £450.
Verdict
The Realme 11 series strengths lie in providing excellent cameras, as well as stunning aesthetics that are unparalleled compared to other smartphones on the market in the same price range.
However, as we have seen in our tests, the photos you can take with the 11 Pro are a far cry from the results you can get with its big brother, the 11 Pro+. If photography is an influential factor in choosing your smartphone, I'd recommend avoiding this model.
Fortunately, it makes up for this shortfall in other key areas, such as offering an exceptional 120Hz AMOLED screen, a chip with reasonable performance, as well as battery life that lives up to expectations.
The competition at this price point is strong and unforgiving, so the Realme 11 Pro can't make our list of recommended phones because it doesn't score high in one of the sections most valued by users; photography.
This review has been translated from Tech Advisor Spain. You can read the original article here.
Specifications list
6.7in curved AMOLED display
Full HD+ display with 1080 x 2412 dpi x 1240 resolution
Brightness of 500 nits
Pixel density of 394 ppi.
120Hz refresh rate
Dimensity 7050 processor
Model with 8GB RAM + 256GB storage
Cameras:

100MP Omnivision OIS ProLight main camera2MP macro camera f/2.43

5000mAh battery
Dual 5G, Bluetooth 5.3 and NFC 360º connectivity
In-display fingerprint reader
67W SuperVooc S charging (charger included)
Dual Stereo Dolby Atmos speakers
Realme UI 4.0 operating system with Android 13
161.6 x 73.9 x 8.2 mm dimensions
Weight of 185 grams
Black, beige and green finishes