Despite being onto its third book-style foldable, Honor has never released a flip phone. But that looks set to change soon.
For the first time, the company's CEO has confirmed that it intends to launch one at some point. It's not clear how long we'll have to wait, but George Zhao mentioned two main obstacles that Honor wants to overcome first:
"For the flip, we have plans, but they still come with a very high price internally. We also want to be the best."
Both these things take time, especially for a company that only began releasing foldables in 2022.
While Honor's event at the IFA tech show in Berlin was dedicated to them, the book-style Magic V2 and V Purse concept (with an external folding screen) were announced instead.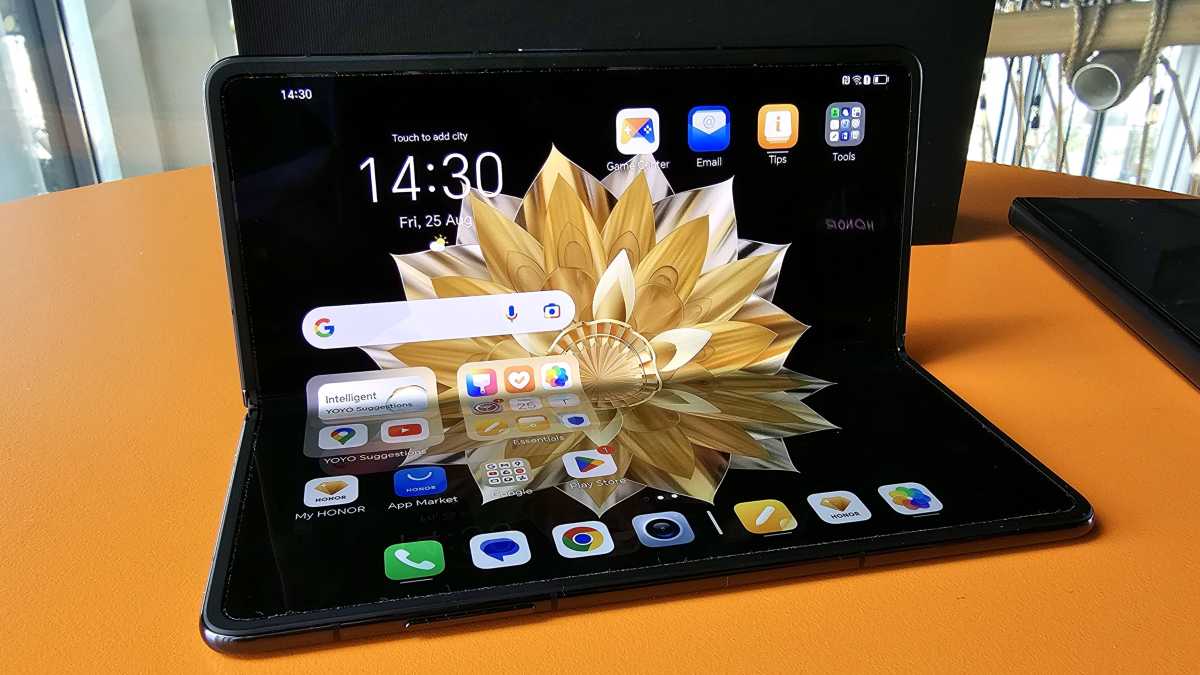 Anyron Copeman / Foundry
Once Honor launches a flip phone, Zhao believes it will have completed the set:
"When Honor launches the Flip, they must have the best flip phone in the industry, so we will provide more value. Then, in all three categories of foldable phones [inward folding, outward folding, flip], Honor will be the best."
While 'best' is subjective, value for money remains one of Honor's top priorities. The company will want to undercut key rivals in the Samsung Galaxy Z Flip 5 and Motorola Razr 40 Ultra (both from $999/£1,049) without sacrificing quality.
Dominik_Tomaszewski
Any potential release date also remains a mystery, though an Honor executive indicated to Reframed that it would launch at MWC in February 2024. But if the Magic V2 is anything to go by, there may be a significant delay between initial announcement and arrival in Europe.
The Magic V2 was announced in China in July, but Honor has confirmed to Android Authority that we'll be waiting until Q1 of 2024 for it to become available.
So, you might not be able to get your hands on an Honor flip phone soon. But it looks like one will be officially announced before too long.
The quotes included in this article have been lightly edited for clarity.
Related articles