As the device we use most often, our smartphones are a reflection of who we are. It's only natural that we'd want to customise its design, be it via a unique colour, case or skin.
But what if your phone could change the way it looks according to your outfit or the situation you're in? That's what Honor is imagining with its V Purse – a folding phone that's designed to be worn as a fashion accessory,
It was announced as a concept device at the IFA 2023 tech show in Berlin on 1 September, but Honor has confirmed (on Weibo) that it will actually be launching in China on 19 September. Will it ever be released elsewhere? Who knows.
Most foldables keep the main display hidden when not in use, but the V Purse takes the opposite approach (just like ex-parent company Huawei's Mate Xs 2). Both exterior screens are meant to be shown off, but the always-on displays here can be fully customised to your liking.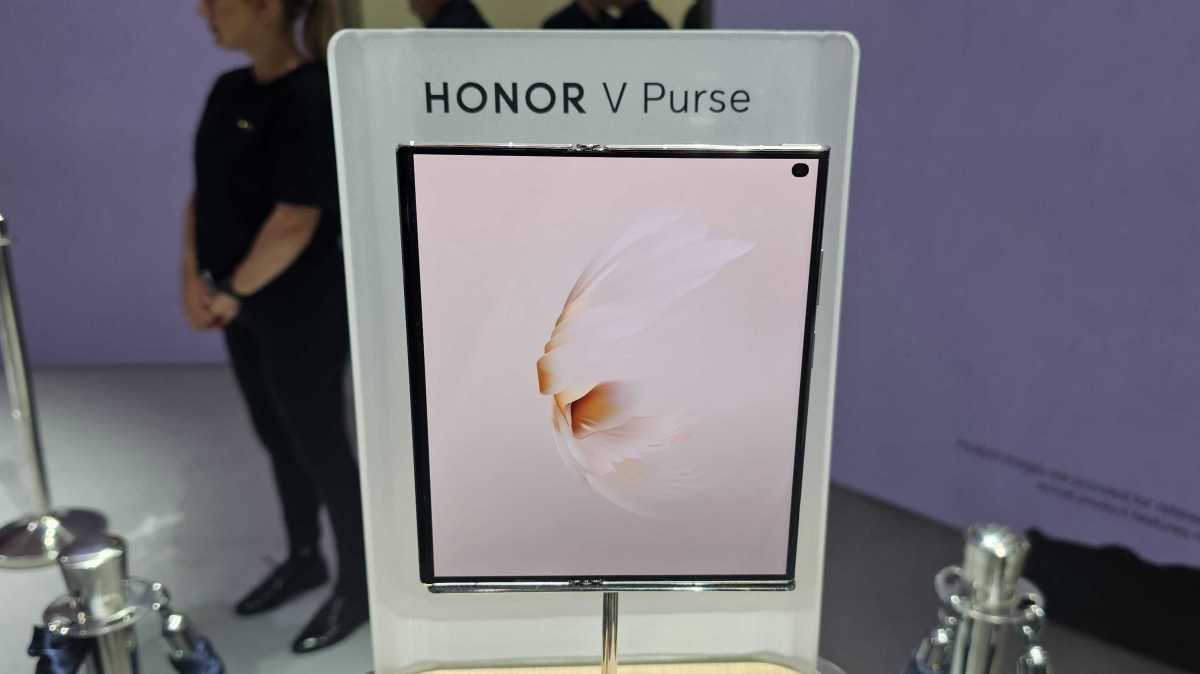 Anyron Copeman / Foundry
The official images show a range of patterns that match your outfit, but Honor has visions of the V Purse doing much more. Using the device's internal gyroscope, each display can sense motion and gravity and respond in a variety of ways.
Highlighted examples include a panda or fish that responds to your touch, plus a chameleon that can change colour according to your environment. The likes of chains, feathers and tassels all move across the screen in real-time, as if they were the real thing. Some even include shortcuts to popular apps.
Anyron Copeman / Foundry
But as you might imagine, Honor doesn't want the V Purse to stay in your pocket when not in use. A range of straps and chains means it can be worn like a handbag or purse, hence the name.
This might be suitable for fashion events, but permanently showing your phone screen to everyone makes very little real-world sense.
Do you think thieves will admire the fancy phone dangling next to you? No. They'll see it as a prime opportunity to steal what is very obviously an expensive device. In a busy environment, you might not even notice it happening.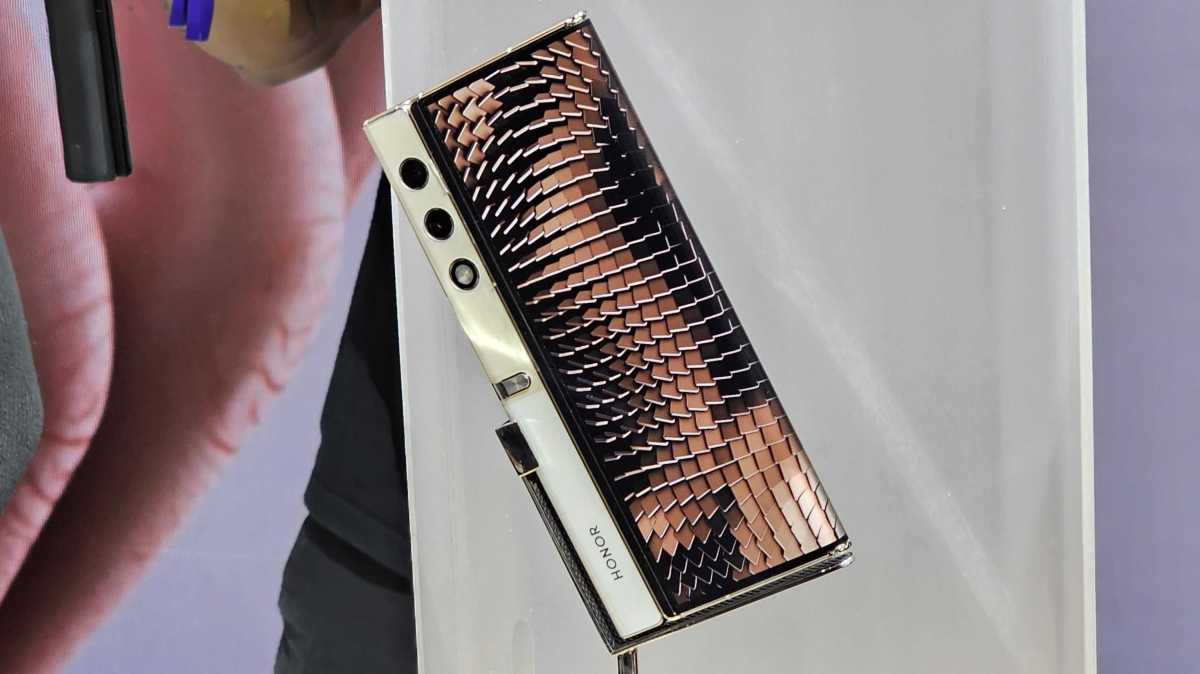 Anyron Copeman / Foundry
Even if you somehow manage to avoid getting the V Purse stolen, good luck keeping it in decent condition. There's a reason folding phones put the main display on the inside – fragile glass will always damage more easily than metal or plastic. The pristine screens you see in photos are unlikely to last for long.
Despite initially being branded as a concept phone, Honor is actually launching the V Purse in China, though we don't know how much it'll cost. But even if it arrives in Europe at a later date, it's best avoided unless you're desperate to impress friends or planning to be on a catwalk soon.
The foldable Honor also announced at IFA and will be releasing in Europe, the Magic V2, is a far better option.