Money Heist is one of Netflix's most popular series. The show has become a global phenomenon, having lived to see five seasons and one South Korean remake. Although the story of the Professor and his heist has come to an end, fans don't have to say goodbye to the universe of deft burglars – a spin-off about Berlin is coming.
The Professor's brother is undoubtedly one of fans' favourite characters, even though he's pretty controversial. On the one hand, he's skillful and a composed thief; on the other, he's an empathy-lacking narcissistic misogynist. Nonetheless, Berlin possessed a charisma that captured the viewers' attention. It's no surprise that Netflix created a story about his earlier adventures.
Berlin – Money Heist comes from Money Heist creators Álex Pina and Esther Martínez Lobato. Here's our guide on everything we know so far about the new series.
Netflix
When is the Berlin – Money Heist release date?
Berlin – Money Heist will premiere on 29 December 2023, with an eight-episode first season.
Berlin – Money Heist plot
The past of Andrés de Fonollosa, Berlin's real name, isn't entirely unknown. In Season 1 of Money Heist, Tokyo mentions that he carried out almost 30 clever heists, with his biggest haul being 434 diamonds stolen in Paris. Meanwhile, in Season 5, viewers learned that he had been married five times.
According to Netflix, the spin-off will tell the story of Berlin's prime years, long before the heist on the Royal Mint of Spain and his terminal diagnosis.
Álex Pina revealed that:
It's a trip through the golden age of the character when he robbed around Europe crazy in love.
Then, speaking to Pedro Alonso – the actor who plays Berlin – he said,
That's the most surprising, the comedy. You're going to make people laugh a lot.
In the spin-off, Berlin will be preparing for a heist on jewels worth $44 million. Of course, he won't be alone in his endeavours. His companions are a cybersecurity mastermind named Keila, his best friend Damián, the roguish Cameron, a locksmith named Roi, and Bruce, who specialises in gadgets and weaponry.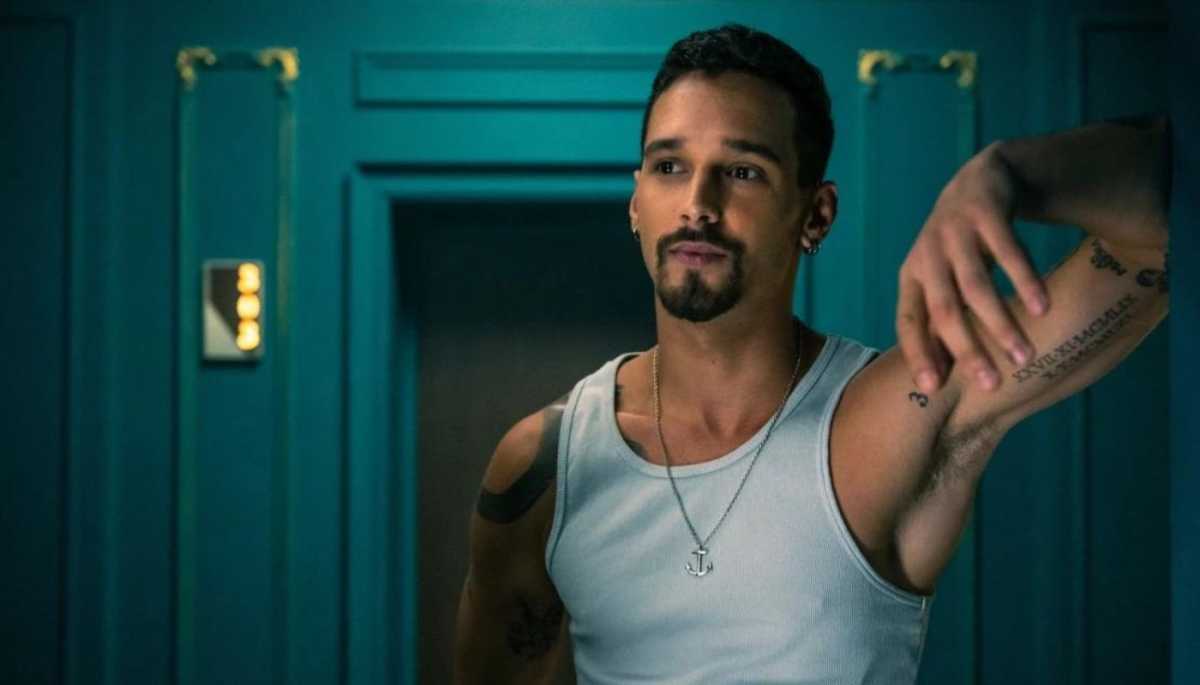 Netflix
Berlin Money Heist cast
Here's the series' main cast:
Pedro Alonso – Berlin
Michelle Jenner – Keila
Tristán Ulloa – Damián
Begoña Vargas – Cameron
Julio Peña – Roi
Joel Sánchez – Bruce
Berlin – Money Heist trailers
A few months ago, Netflix release the new series' announcement:

Here's the official teaser for the series:
Berlin explains what it takes for a heist in the new trailer for his solo series:
Will there be a Money Heist season 6?
Unfortunately, no. Season 5 was the last instalment of the original Money Heist. The story of the robbery in the Royal Mint of Spain is over.
Related articles