Apple's AirPods have revolutionised the wireless audio experience, offering seamless connectivity and impressive sound quality. However, like any electronic device, AirPods can encounter issues from time to time. Whether it's connectivity glitches, audio problems, or charging issues, this article aims to guide you through common AirPods problems and provide effective solutions to restore them to peak performance.
Connectivity issues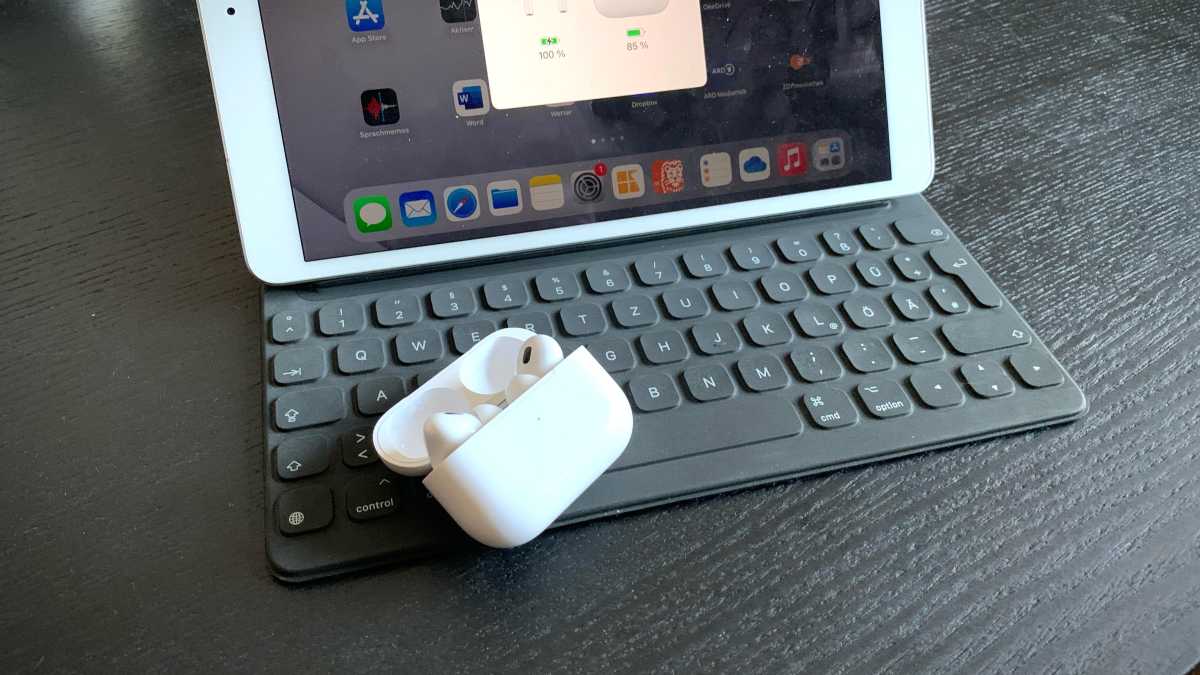 IDG
Connectivity problems can be frustrating. This solution helps you reset the connection between your AirPods and device, resolving issues like connection drops or failure to pair.
Solution:
Open your device's Bluetooth settings and 'forget' the AirPods.
Place both AirPods back in their case and close the lid.
Open the lid and press and hold the setup button on the back of the case until the LED light on the front blinks white.
Reconnect your AirPods to your device from the Bluetooth settings.
One AirPod won't connect
Lewis Painter / Foundry
When one AirPod is silent, it can disrupt your listening experience. This solution helps you address the problem of one AirPod not functioning correctly due to dirt, debris, or minor software issues.
Solution:
Clean both AirPods and their charging case using a soft, lint-free cloth.
Make sure there is no debris or earwax in the speaker grilles.
Reset your AirPods by placing them in the case, opening the lid, and pressing and holding the setup button until the LED light flashes amber.
Reconnect your AirPods to your device.
Poor sound quality
Jonathan Takiff/Foundry
Experiencing subpar sound quality can be disappointing. This solution assists you in improving the audio quality by addressing common factors that could lead to diminished sound.
Solution:
Check for obstructions in the speaker grilles and remove any debris.
Clean the AirPods using a soft, dry cloth.
Ensure that the volume level on both your device and AirPods is appropriately adjusted.
Update your device's firmware and AirPods software to the latest versions.
AirPods won't charge
Foundry
Non-charging AirPods can halt your music sessions. This solution helps you troubleshoot charging-related issues and revive your AirPods' battery life.
Solution:
Ensure that the charging case and AirPods are clean and free from debris.
Check if the charging case is charged and the charging cable is properly connected.
If the case is low on power, connect it to a power source for a while.
If the issue persists, consider seeking professional assistance or contacting Apple Support.
Auto-Pause/Play not working
Foundry
The auto-pause/play feature enhances convenience. This solution assists you in addressing issues related to this feature, ensuring your audio playback behaves as intended.
Solution:
Check if both AirPods are seated correctly in your ears.
Make sure the sensors on the AirPods are not obstructed by hair or clothing.
Clean the sensors with a soft, dry cloth.
Disable and re-enable the feature in your device's Bluetooth settings.
Battery draining quickly
Foundry
Rapid battery drain can be frustrating. This solution guides you in optimising your AirPods' battery life, ensuring you can enjoy longer listening sessions.
Solution:
Ensure that your AirPods and device are running the latest software updates.
Reset your AirPods to their default settings and reconnect them to your device.
Reduce the use of power-intensive features like "Hey Siri."
If the issue persists, contact Apple Support for further assistance.
While AirPods are designed to offer a smooth audio experience, encountering occasional issues is not uncommon. By following the troubleshooting steps provided above, you can address many common problems and restore your AirPods to their optimal performance.
Remember, if the problem persists or seems complex, it's always advisable to seek professional assistance from Apple Support or an authorised service provider. With a little troubleshooting, you can continue enjoying your favourite music, podcasts, and calls with the unparalleled convenience that AirPods offer.