The summer holidays may be over, but Netflix has plenty of new things to get you through the upcoming season. In September, there is a whole host of Netflix originals, sci-fi blockbusters, kids shows and animated series for adults. We have cherry-picked the best premieres for you to check out.
If you want to know the biggest hits available, check out our article on the best TV shows on Netflix. Also, take a look at our roundup of the best movies on Netflix.
We want to remind you that the article is about Netflix's offerings in the UK. The list of September releases in the United States may differ. Of course, you can get access to US Netflix – just use a virtual private network (VPN) such as NordVPN, one of the most popular and affordable options.
Disenchantment – Part 5
Releases on 1 September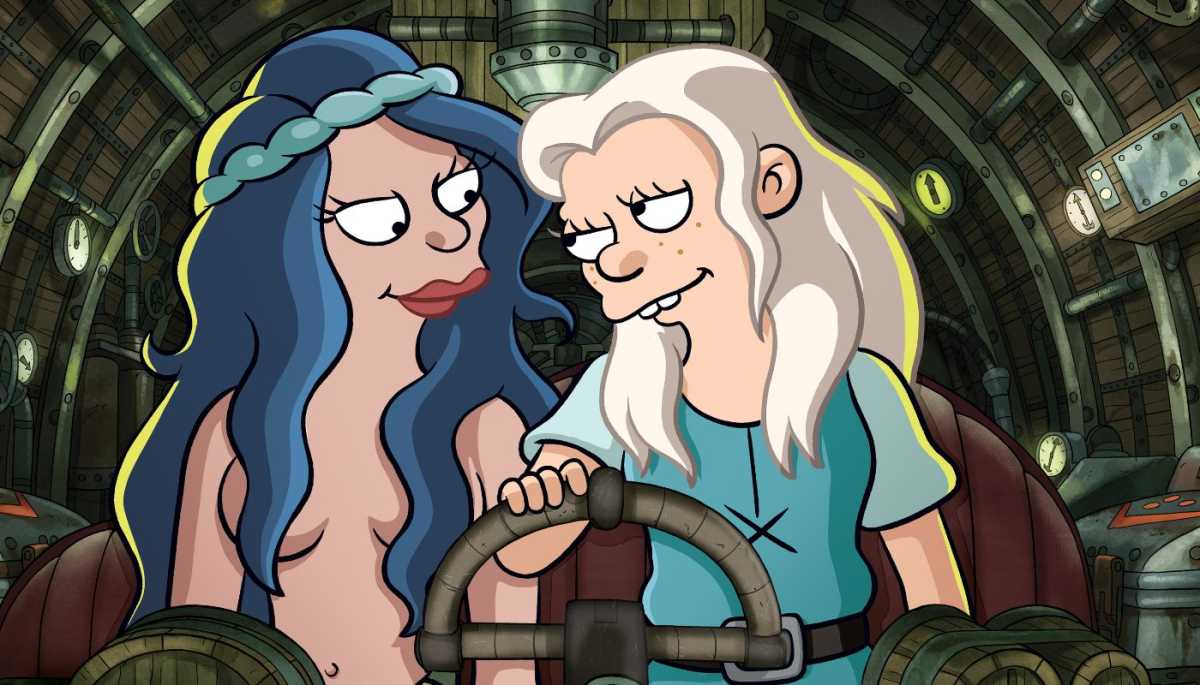 Netflix
The fifth and final instalment of the comedy fantasy series is here. In the new season, Bean must confront her sinister mother, Queen Dagmar. The fate of the rebellious princess and the entire kingdom of Dreamland hinges on this deadly combat. In her struggles, Bean can count on her friends and the blue-haired mermaid Mora.
Macbeth (2015)
Releases on 1 September
Best Film
Netflix is gaining another adaptation of Shakespeare's famous tragedy, directed by Justin Kurzel. After a battle, the renowned Scottish warrior Macbeth (Michael Fassbender) meets three witches who foretell him a splendid future. The prophecies ignite the imagination of Macbeth's wife (Marion Cotillard). The lust for power drives the couple to crime, setting off a bloody chain of events.
Edge of Tomorrow (2014)
Releases on 5 September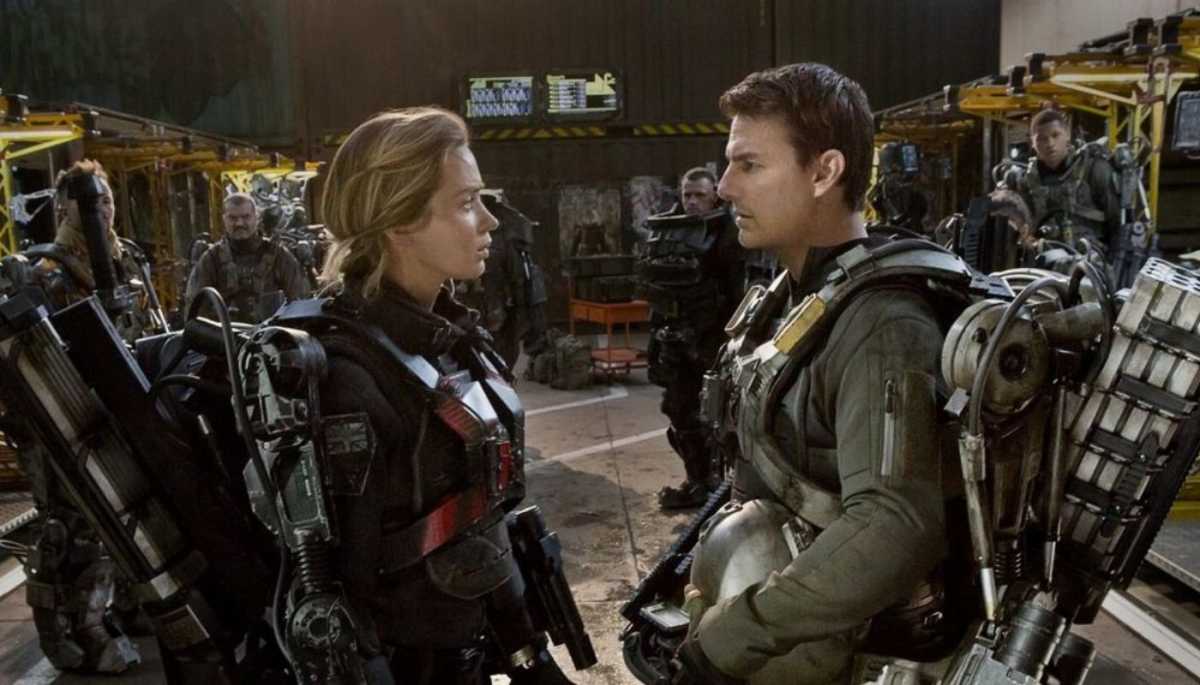 Warner Bros.
Edge of Tomorrow takes place in the future, where Earth is under attack by ruthless aliens called Mimics. Inexperienced Lieutenant Colonel Bill Cage (Tom Cruise) finds himself in the heart of the war. His first encounter with the enemy ends tragically, but it grants the soldier a chance to outsmart the foe. He teams up with a Special Forces warrior, Rita Vrataski (Emily Blunt).
Godzilla (2014)
Releases on 5 September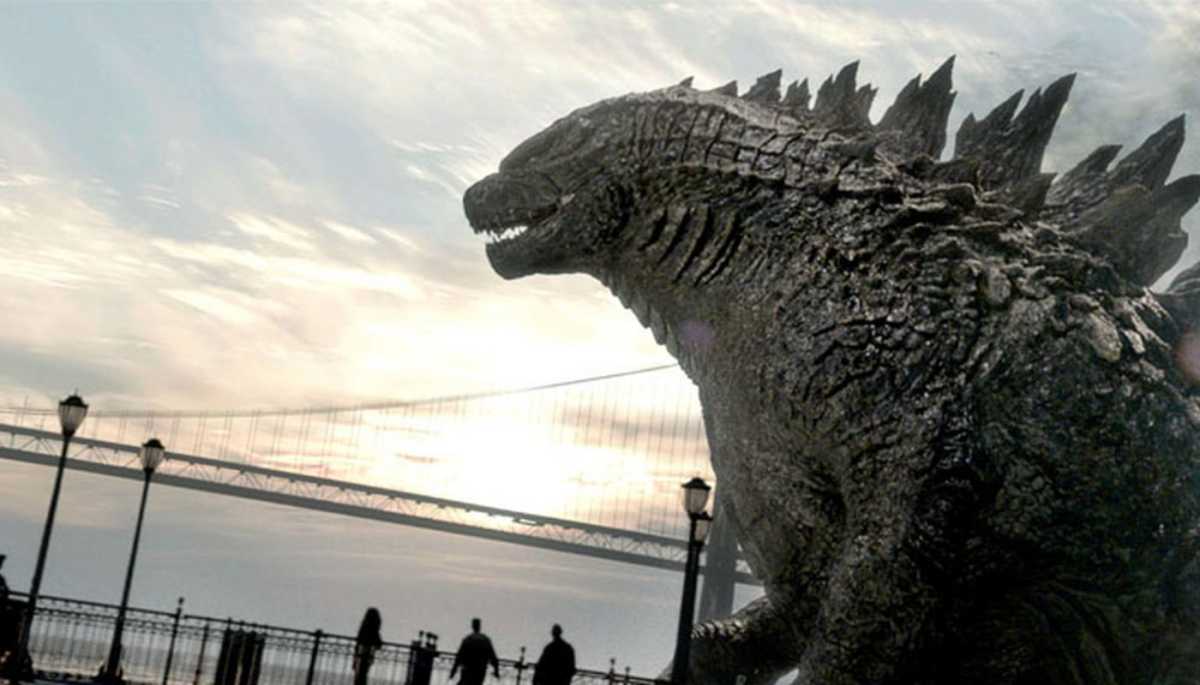 Warner Bros.
Looking for a mindless monster movie? Godzilla is what you need. Two scientists, Ishiro Serizawa (Ken Watanabe) and Vivienne Graham (Sally Hawkins) examine the skeleton of a creature similar to Godzilla. At the same time, a nuclear reactor in Japan is damaged. Fifteen years later, Serizawa and Graham join an expedition to track down a creature named MUTO (Massive Unidentified Terrestrial Organism). They suspect the monster communicates with Godzilla, who was not killed in the 1950s.
Godzilla vs. Kong (2021)
Releases on 5 September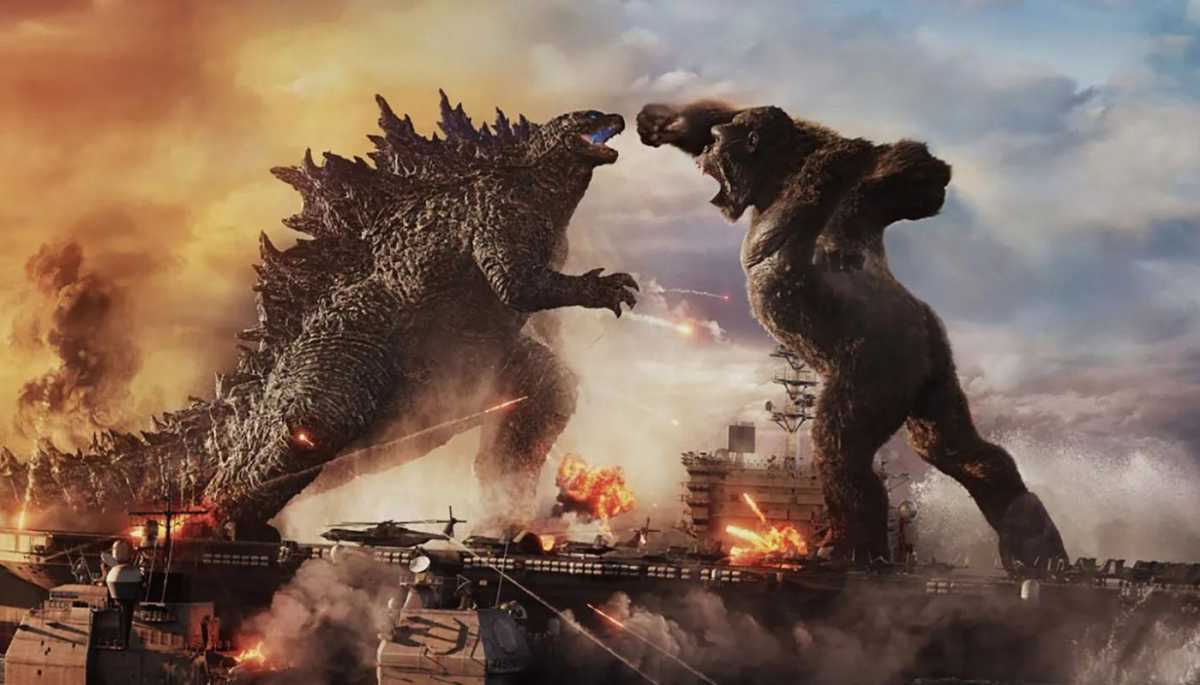 Warner Bros.
The second Netflix monster movie coming this month pits the giants from Kong: Skull Island (2017) and Godzilla: King of the Monsters (2019) against one another in a ridiculous yet compelling battle. Kong resides in a special facility on Skull Island, controlled by Monarch. However, when Godzilla inexplicably begins wreaking havoc on Earth, Kong is unwillingly enlisted to help protect humanity.
Virgin River – Season 5, part 1
Releases on 7 September
In the latest season of Virgin River, Mel and Jack are expecting the birth of their child. However, Mel must decide how to balance her work at the clinic with motherhood. Jack is trying to focus on family and forget his wartime trauma. Meanwhile, a natural disaster threatens Virgin River as the surrounding forests catch fire. The town's community must unite to face the event head on.
El Conde / The Count (2023)
Releases on 15 September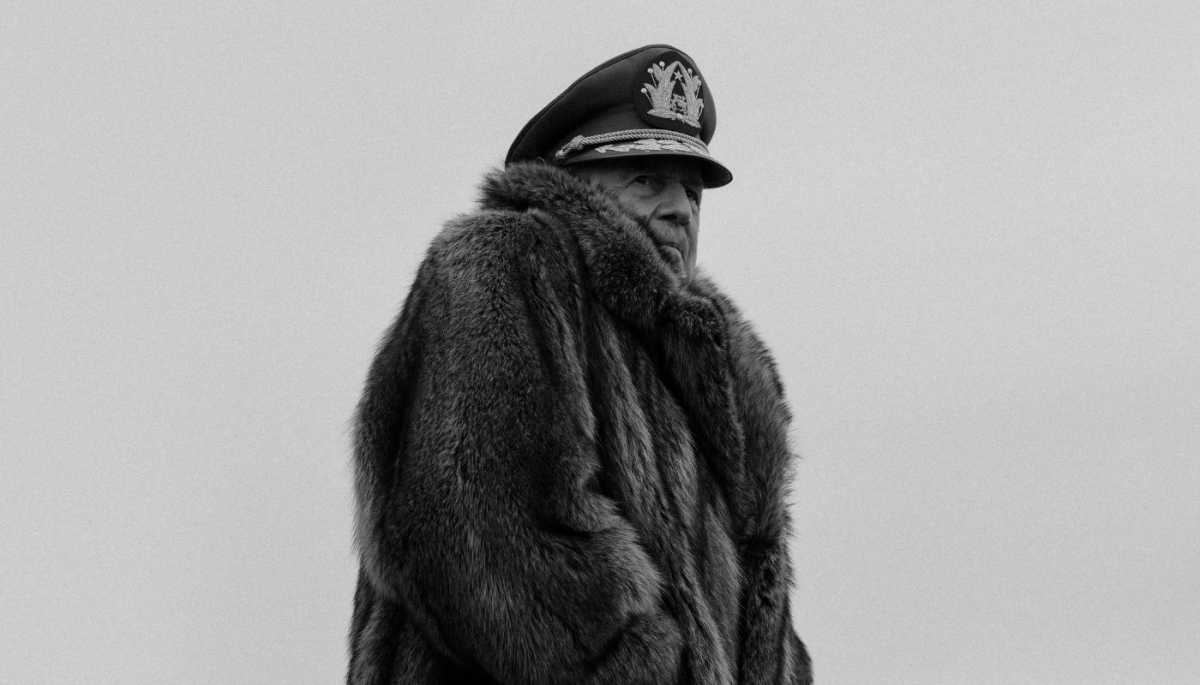 Netflix
A Chilean horror comedy. Fascist general Augusto Pinochet is a bloodthirsty vampire living in a ruined mansion on the outskirts of the country. After 250 years, he decides to end his existence. However, an unexpected meeting reignites his desire for life.
Judas: The Black Messiah (2021)
Releases on 20 September
Participant Media
A story about charismatic Black Panther leader Fred Hampton (Daniel Kaluuya). Bill O'Neal (Lakeith Stanfield) is an FBI agent spying on the Illinois Panther section. Fascinated by Hampton and in love with activist Deborah Johnson (Dominique Fishback), he must choose between loyalty to the FBI and the fight for social justice.
Wonder Woman 1984 (2020)
Releases on 20 September
Warner Bros.
In the 1980s, Diana Prince (Gal Gadot) leads a quiet life among mortals, anonymously carrying out her superhero duties. When businessman Maxwell "Max Lord" Lorenzano steals a wish-granting artefact called the Dreamstone, chaos spreads worldwide and Diana must once again battle evil.
Sex Education – Season 4
Releases on 21 September
After graduating high school, Otis and Eric enrol in Cavendish Sixth Form College. Otis resumes his sex therapy activity and tries to win over his peers. Meanwhile, Jackson struggles to cope with his breakup with Cal, and Aimee and Adam attempt to find their life paths. In the US, Maeve adapts to life at the Wallace University.
Evil Dead Rise (2023)
Releases on 21 September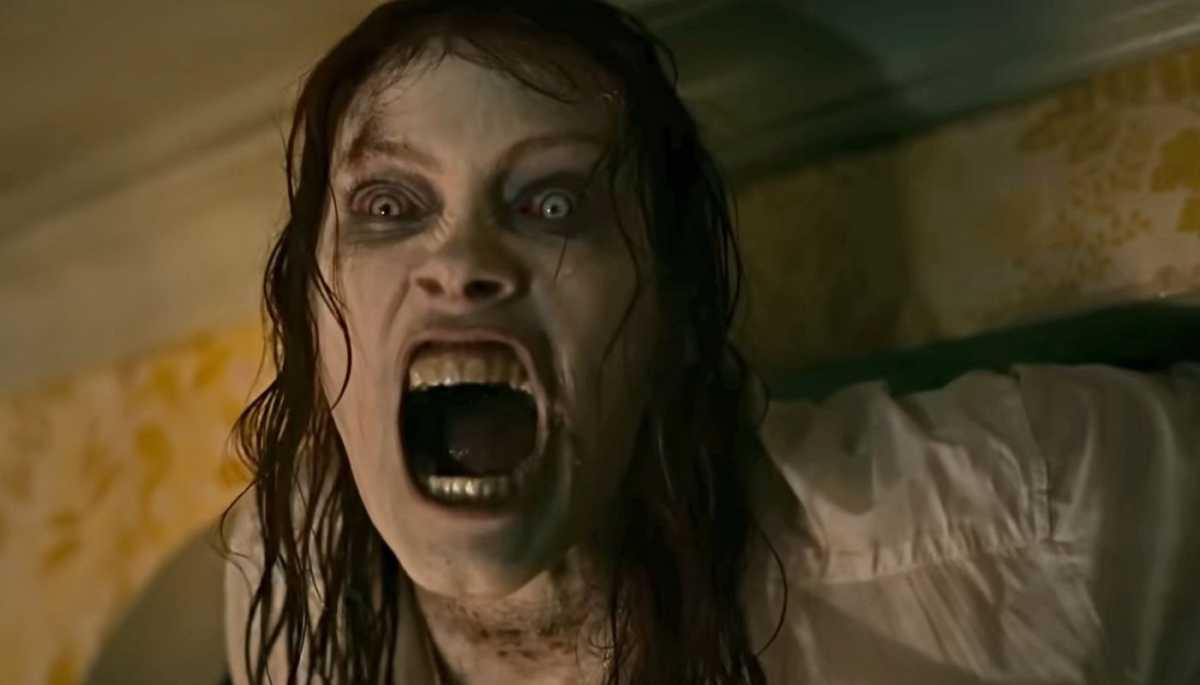 Warner Bros.
If you're in the mood for a horror, then Evil Dead Rise will scratch that itch. Beth (Lily Sullivan) visits her sister Ellie (Alyssa Sutherland), a single mum trying to raise three children in a narrow flat. A family gathering is brutally interrupted when a strange book, the Naturom Demonto, is found in the building. The artefact unleashes terrifying demons that seek to possess the living.
Spy Kids: Armageddon (2023)
Releases on 22 September

A reboot of the Spy Kids franchise. When a powerful game developer releases an extraordinary computer virus, the world's fate depends on Patty (Everly Carganilla) and Tony (Connor Esterson) – the children of the world's most famous secret agents.
Batman: The Animated Series – Seasons 1 to 4
Releases on 26 September
Warner Bros.
A cult classic animated series based on DC Comics. It tells the story of Batman's fight against crime in the dark and degenerate Gotham City. Inspired by Tim Burton's films and 1940s animation, the show is considered one of the best adaptations of Dark Crusader's comic book series.
The Wonderful Story of Henry Sugar (2023)
Releases on 27 September
Netflix
A short film directed by Wes Anderson based on Roald Dahl's story. Henry Sugar (Benedict Cumberbatch) learns of a guru who can see without using his eyes. He decides to gain this skill to cheat in gambling.
Castlevania: Nocturne – Season 1
Releases on 28 September
A sequel to the anime series titled Castlevania. During the French Revolution, Richter Belmont (the descendant of Trevor Belmont and the sorceress Sypha Belnades) must join forces with unexpected allies to prevent the bloody apocalypse.
Related articles: