WhatsApp is built around communication with people you care about, many of which you'll want to add to your list of contacts.
Rather than a number you might not recognise, this lets you give them a name that's meaningful and shows in notifications. On most phones, your WhatsApp contacts are linked to your main phone ones.
Here are three ways to add a contact on WhatsApp, plus the extra step you'll need for international numbers.
How to add a contact on WhatsApp
We're using an iPhone for the purposes of this tutorial, but we'll explain where the method differs on Android.
1.
Add contact when starting a new chat
Artur Tomala / Foundry
To get started, open WhatsApp on your device. On iPhone, tap the 'Chats' icon at the bottom of the screen, then the compose icon (looks like a pen in a square).
From the options that appear, select 'New Contact', then fill in the details as you would for any other contact.
On Android, tap the green compose icon in the bottom-right of the page (small square with point coming out of right side). Tap the 'New contact' button, then fill in the details.
Once created, choose your new contact from the list to start a conversation.
2.
Add a number you're already chatting with to contacts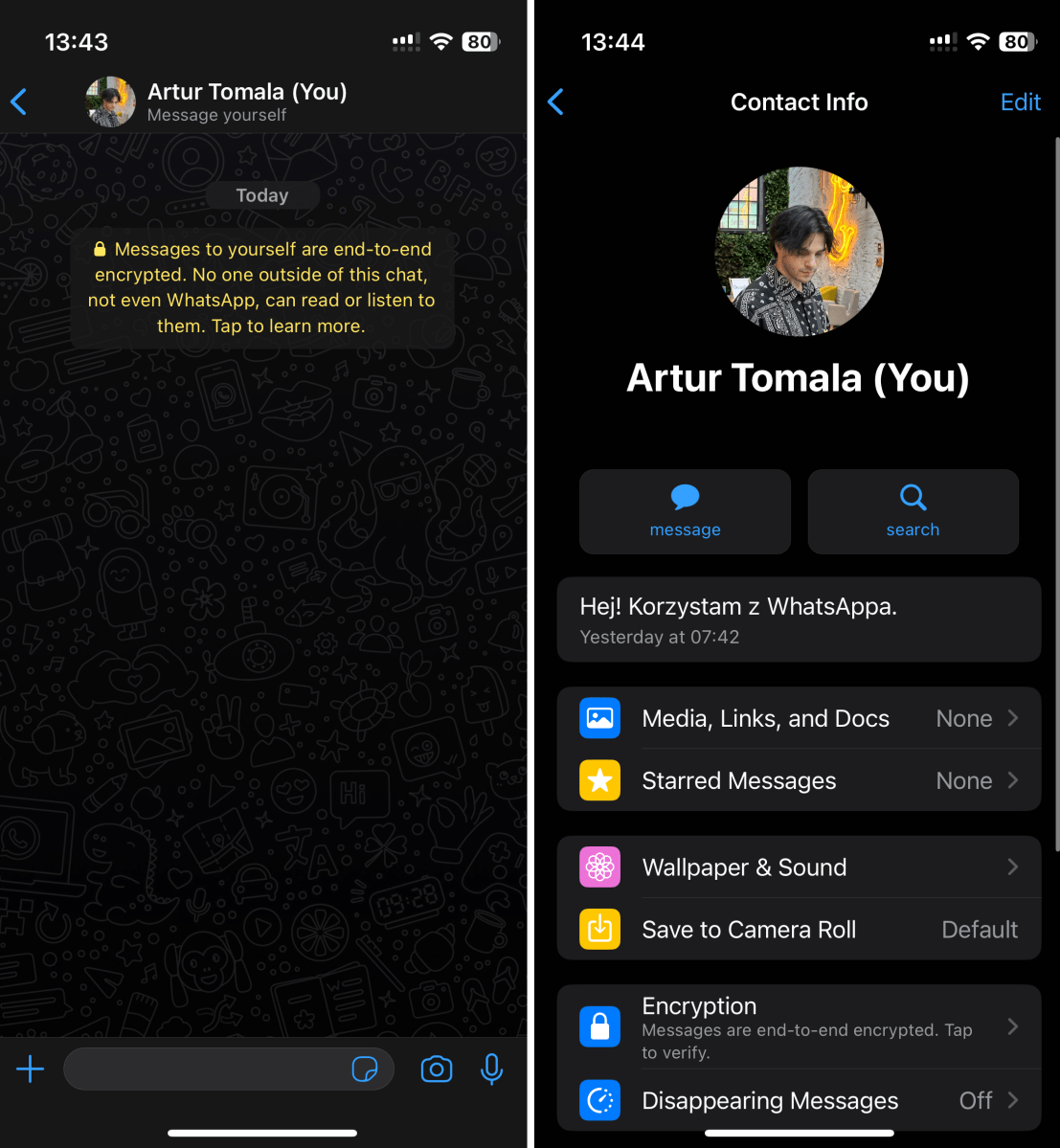 Artur Tomala / Foundry
Once you are on the "Chats" tab, look for a chat with an unsaved contact. Unsaved contacts are represented by a phone number instead of a name in the chats list.
Open the chat with the unsaved contact, and then tap on the top app bar to access the information about that particular conversation. The top app bar usually contains essential information and options related to the chat.
On iPhone, tap the option which says 'Save' and add it to your contacts. On Android, tap the three dots in the top-right corner and choose 'Add to contacts'.
3.
Add someone from a group as a contact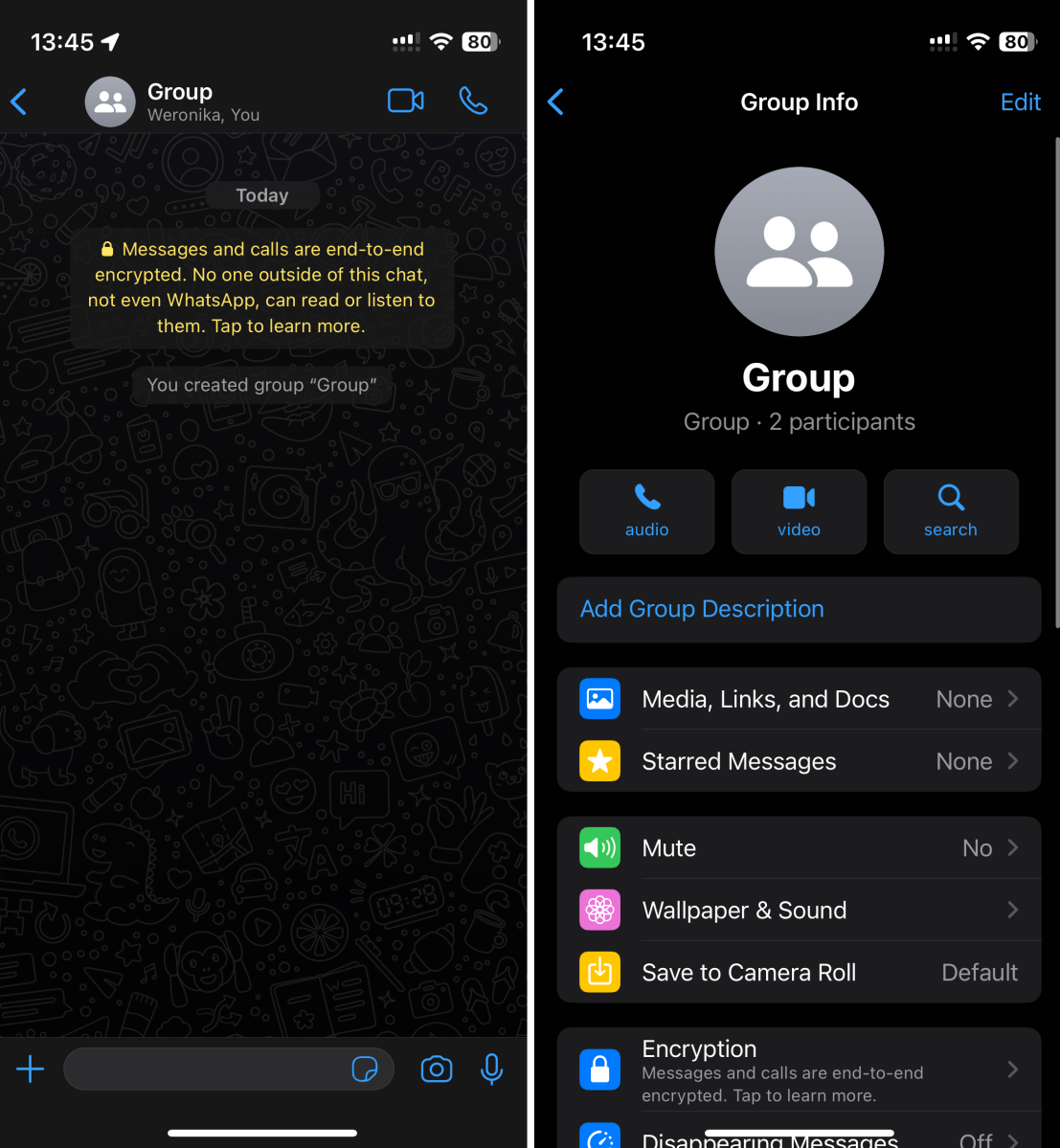 Artur Tomala / Foundry
Open a WhatsApp group that includes a member you'd like to add to your contacts. Tap on the top app bar, then scroll down to see a full list of participants.
Find the contact you'd like to add or search for (most people have nicknames set). On iPhone or Android, tap them and choose 'Add to contacts'.
How to add an international phone number to WhatsApp
Adding an international phone number follows largely the same process, but with one exception:
Open your phone's contacts app
Create a new contact
In the number field, add the country code before the number and remove the first '0'. For a mobile number in the UK, it would start '+447'
Open WhatsApp and start a chat with that number, which should now appear in your WhatsApp contacts
Related articles
Sometimes it can also happen that you no longer want to have someone in your contact list. Fortunately, WhatsApp allows you to easily delete an unwanted contact.