Samsung's Galaxy Z Flip 5 is finally here, and the phone has landed as a pretty direct riposte to the latest Motorola Razr: do your best, we'll still do better.
When Motorola's Razr+ (or Razr 40 Ultra, the name varies annoyingly by market) launched last month its expansive outer screen was a genuine first, and a welcome surprise – after a few years as the underdog, the company finally seemed to be punching above its weight.
Stretching across most of the phone's outer side, even down and around the two camera lenses, the panel is big enough to play games and even run full apps – albeit slightly squished.
Dominik Tomaszewski / Foundry
Motorola getting there first could have taken the wind out of Samsung's sails a little, but after using both phones I don't really think that the Korean tech giant has much to worry about when the Z Flip 5 goes on sale on 11 August – especially since it's an exact match for the Razr's price at $999/£1,049.
Sure, the Razr's 3.6in outer display is technically a little larger than the Z Flip 5's 3.4in panel, and the 120Hz refresh rate doesn't hurt either. Spec for spec, Motorola has it. But specs don't tell the whole story.
Samsung's enlarged cover display – officially known as the 'Flex Window', but I shan't be calling it that – is all about polish.
Where the Razr wraps its screen around the cameras in a way that's as impractical as it is eye-catching, the Z Flip 5's extra screen stops just short, but drops a little lower on its left side for an attractively offset look.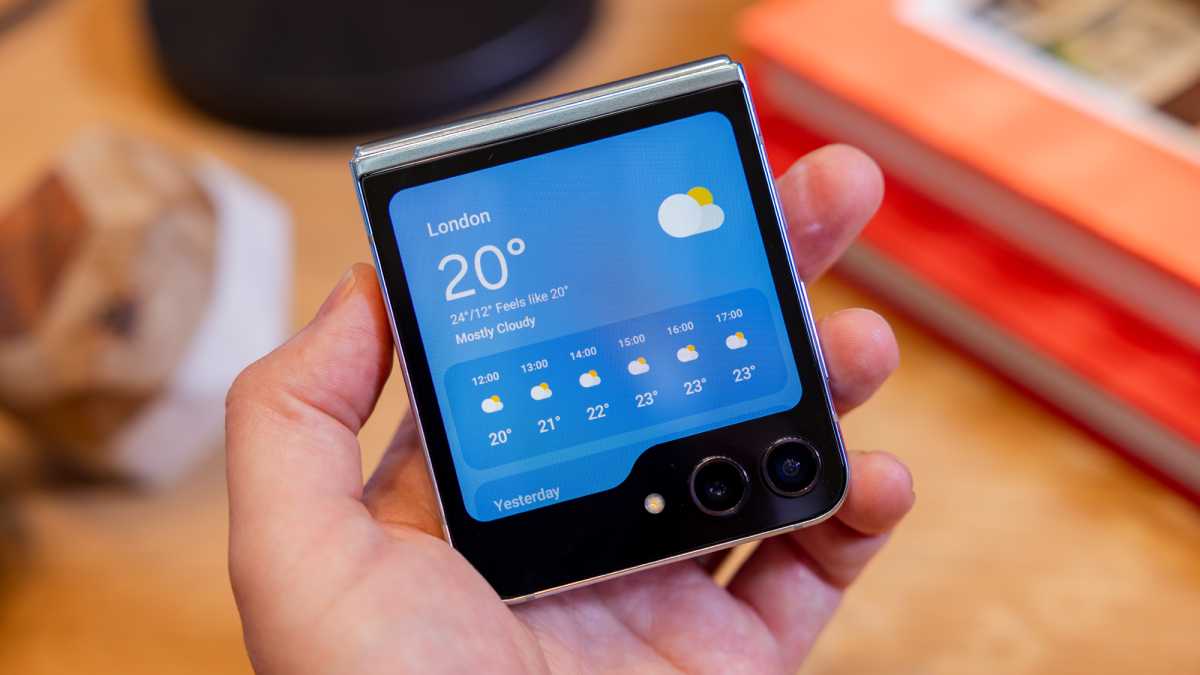 Dominik_Tomaszewski
It means that, unlike the Razr, you'll never have the cameras blocking bits of the display. And thanks to starting the screen closer to the hinge, you actually get almost as large a panel on the Samsung phone, without the interference.
Or how about apps? Motorola allows you to open just about any Android app you'd like on the outer screen, with mixed results. Some suit the small space well, while others are cramped to the point of uselessness, and it's up to you to find out which is which.
Samsung's approach is the almost total opposite. You can run apps on the outer display, but only the ones Samsung wants you to. At launch, that list includes the likes of WhatsApp and YouTube, with Spotify and Disney+ support on the way, but it's still a fairly terse selection.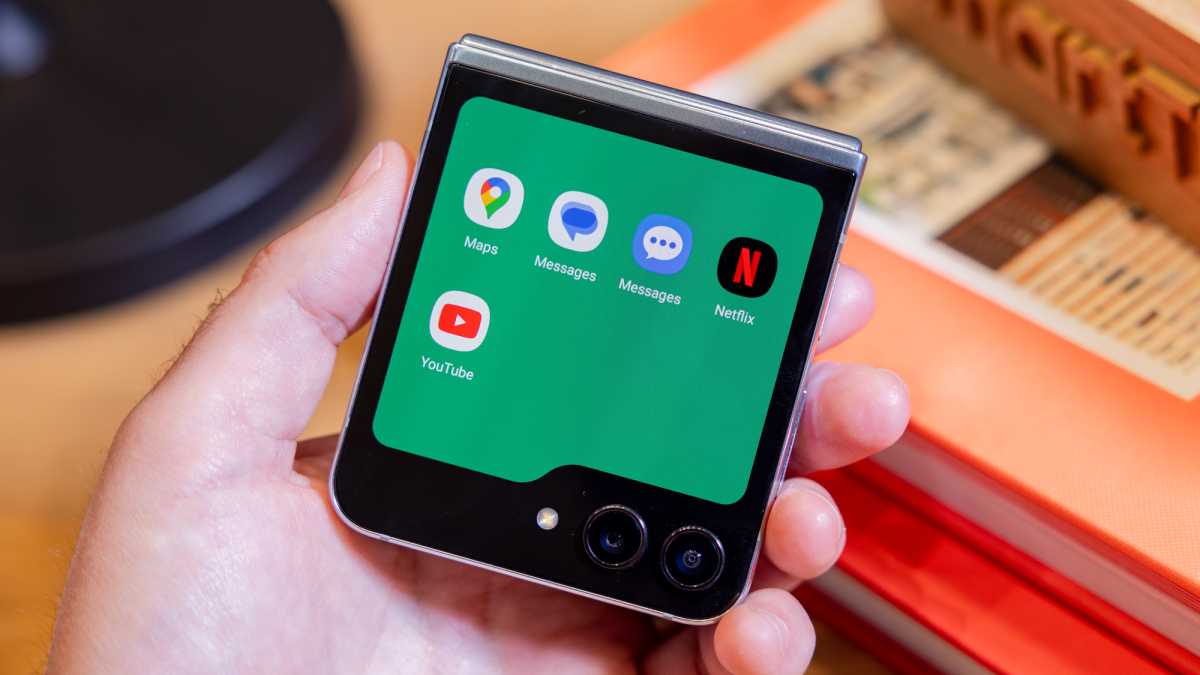 Dominik_Tomaszewski
That gives users a lot fewer options, and means I probably can't expect the likes of my workout tracking app Strong to ever get official support, but at least you don't run the risk of opening up an app to find out that it just plain doesn't work.
Even better, Samsung has worked with developers to tweak app interfaces to suit the screen, meaning everything is optimised for the unusual aspect ratio.
On apps I've seen so far the changes aren't enormous, but the stripped back UI in Google Maps is a clear indicator of the subtle benefits that Z Flip 5 owners can expect.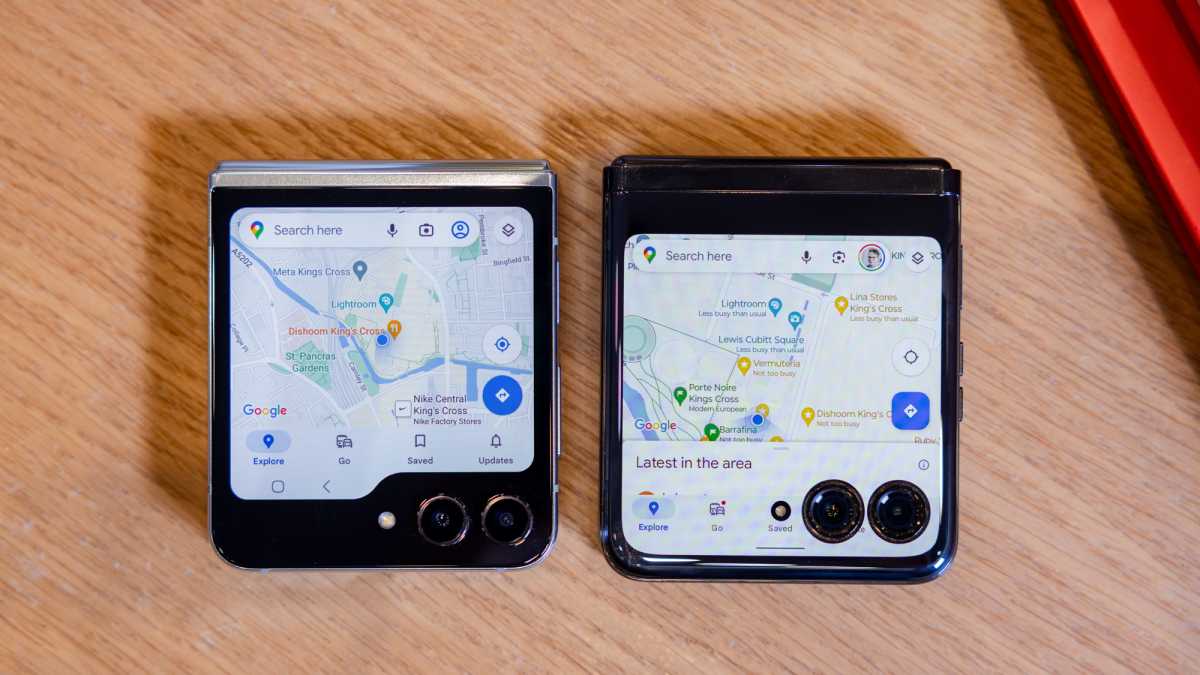 Dominik_Tomaszewski
It's not clear which approach to apps is better overall, and I'm confident that Motorola's 'anything goes' attitude will find plenty of fans. But I'm increasingly leaning towards the Samsung side, perhaps the result of my previous scepticism about these larger displays in the first place – there's something to be said for a phone you can close, and if all your apps are still there then the effect is a little lost.
Besides, there's something to be said for Samsung's cautious curation, designed to ensure that your thousand-dollar phone always feels like one, free of the jank that Motorola's method allows in.
The rest of the hardware has also been refined. An updated hinge means that the latest Z Flip finally closes fully flat, making it thinner and adding some much-needed solidity.
Dominik_Tomaszewski
The Razr does the same, but conversely doesn't open fully flat, instead stopping at something like 175 degrees. Samsung's hinge covers the full range of movement, though I'll admit I did notice a slightly worrying amount of wobble whenever it's only partly open.
Throw in a faster chipset – the Galaxy-exclusive version of the Snapdragon 8 Gen 2, the fastest in any Android phone – and you can see why Samsung decided it could get away with leaving the battery and cameras essentially unchanged from last time around.
Success with the Flip is all the more important in a year when minimal upgrades have left the Z Fold 5, Watch 6, and Tab S9 launches a little less exciting than usual.
It helps that Samsung has little other competition to worry about. The Oppo Find N2 Flip is a contender in Asia, and will pick up a few sales across the UK and Europe, but it's not even sale in the US.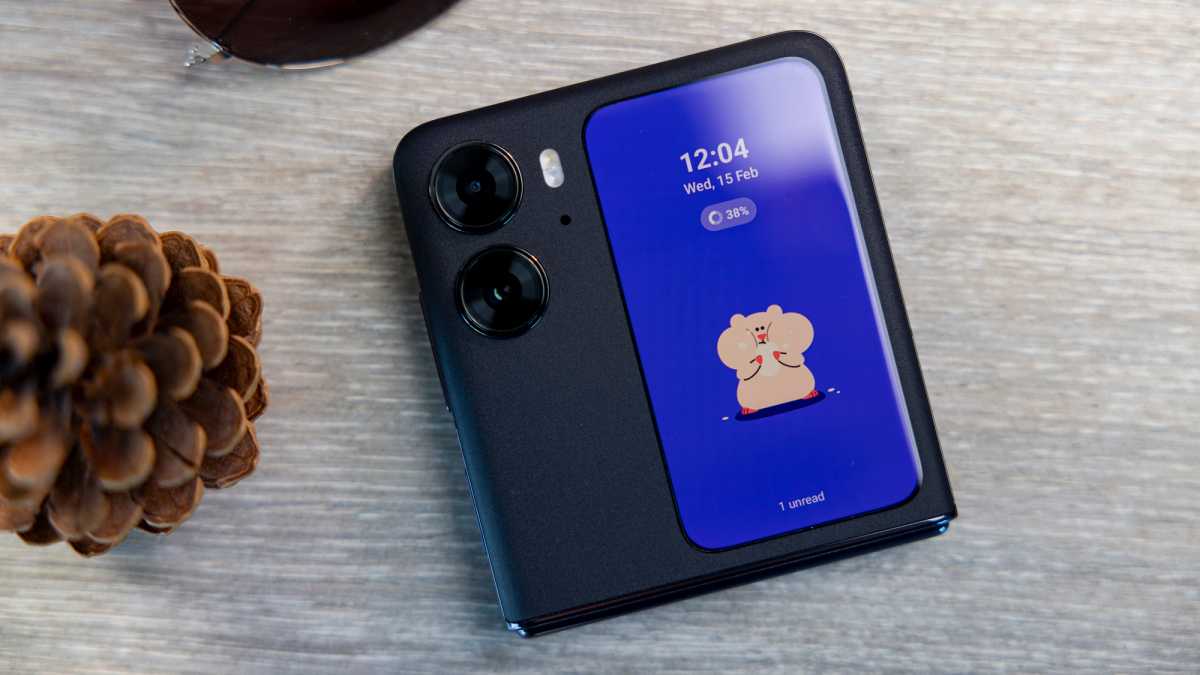 Dominik Tomaszewski / Foundry
Besides, while its 3.26in cover screen was the biggest around when it launched just five months ago, it now feels diminutive, relegating the Oppo phone to being the bargain buy in the flip phone market.
Outside of Huawei's compromised P50 Pocket and Vivo's Asia-only X Flip, that's it.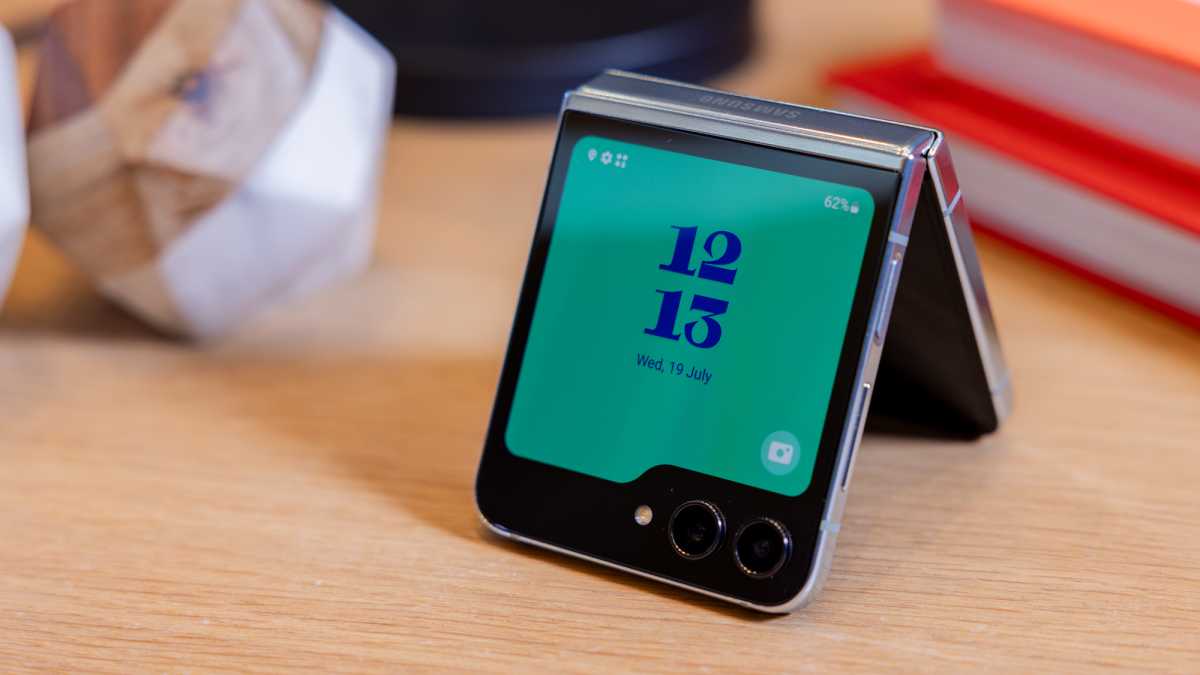 Dominik_Tomaszewski
Samsung has one meaningful rival in Motorola, and the Z Flip 5 has not only caught up to that competition, but will likely return to the spot at the top of our best foldable phone ranking once we've finished reviewing the phone in full.
All eyes are on the Z Flip 5, but Samsung seems poised to reclaim its flip phone throne.