Huawei once again shows off its flagship-making skill with the freshly announced Mate 60 series.
The phones come packed with new features and unconventional design choices, but also a bit of a mystery standing behind them.
It appears that Huawei might have found a way around the now-infamous trade embargo and finally got its hands on a 5G chip.
When will the Huawei Mate 60 series be released outside China?
Huawei Mate 60 and Mate 60 Pro were announced on 29 August 2023 as a bit of a surprise, because all the previous leaks suggested September as the potential month of the phone's release.
On the same day, pre-orders of the phone started, with the official premiere being set to September 17. Of course, this is limited to China only, as is customary for Huawei phones these days. All its flagships debut in China first, and only after some time came to foreign markets.
However, that might not be the case this year. At launch, no information was given on the international availability of these phones. What's more, Huawei's spokesperson told Android Authority that the company does not intend to bring Mate 60 Pro to international markets. There might still be hope for a regular Mate 60, but this also seems highly unlikely.
How much does the Huawei Mate 60 series cost?
Huawei Mate 60 series are flagship phones, which – as you'd expect – come with flagship prices.
In China, Mate 60 Pro starts from ¥6999 (~$970/£760) for the 512 GB model. There will also be 256GB and 1TB variants, but Huawei has yet to announce prices for those.
The regular Mate 60 is also available to pre-order. This model is a bit cheaper, with prices starting at ¥5999 (~$827/£650).
As we do not expect these phones to be sold outside China, there is no official information on their prices in other currencies. You can, however, already see the Mate 60 Pro listing in Huawei's online store.
What features will we see in the Huawei Mate 60 series?
Let's start with the most important and interesting development concerning Huawei Mate 60 series – the SoC, which will be shared between both models.
It appears that, after years of being unable to include 5G in its phones due to the ongoing US embargo, the Chinese manufacturer finally found a way around that and designed its own SoC, the Kirin 9000S. However, these are only rumours, as Huawei rather strangely does not list the SoC or the network compatibility of these new phones anywhere.
The new chip is supposed to be an in-house design with four Cortex-A78 cores and four Cortex-A510 cores and Maleoon 910 GPU. There is no definitive proof that the chip is capable of handling 5G networking yet, but if it does, that might be the reason why these devices will not be going on sale outside China.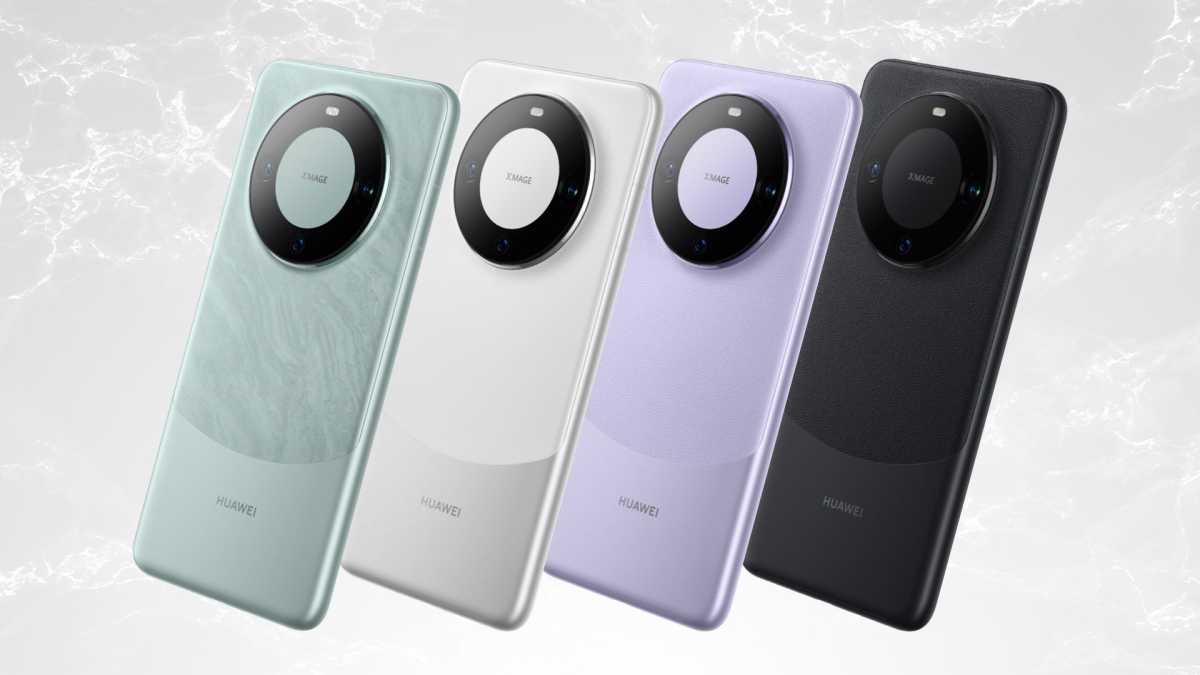 Huawei
Moving on to cameras, the Mate 60 Pro once again will try to impress in this department. The main sensor has a variable aperture (f/1.4 to f/4.0) for better control of lighting and bokeh, which is combined with a 50-megapixel resolution. It also includes a 48-megapixel telephoto with a macro mode, as well as a 12-megapixel ultrawide.
The front of the device is also interesting, as Huawei went with a rather odd-looking triple cutout. One of these houses a 13-megapixel front camera, and the other two are responsible for a 3D face-scanning technology, which claims better facial unlock and improved security.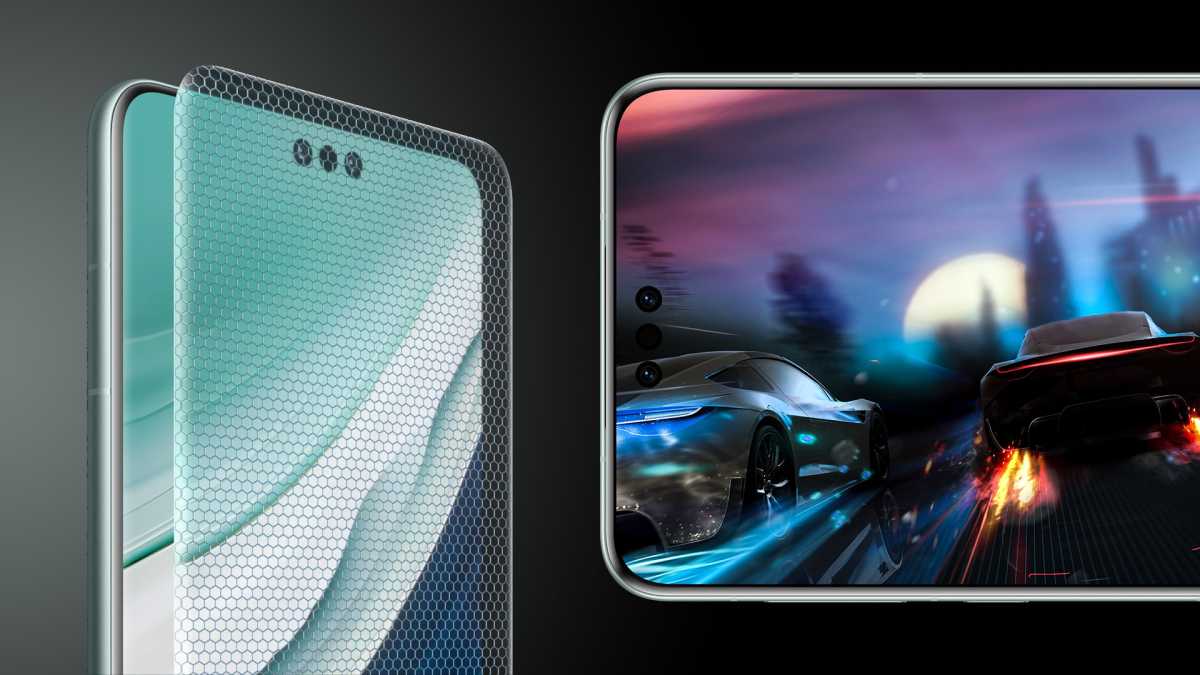 Huawei
Cameras for the regular Mate 60 are slightly different. It also received the same 50-megapixel main sensor with variable aperture, as well as a 12-megapixel ultrawide, but the telephone is different – it's a 12-megapixel periscope lens. The front also looks different, as Huawei has used a standard, singular cutout with a 13-megapixel camera for the lower-tier model.
There is one more ace up Huawei's sleeve: satellite connectivity. What's more, as the rest of the competition supports only satellite messaging, Huawei went a bit further and also enabled satellite calling. The feature is present on both models, but so far only one carrier is supported – China Telecom.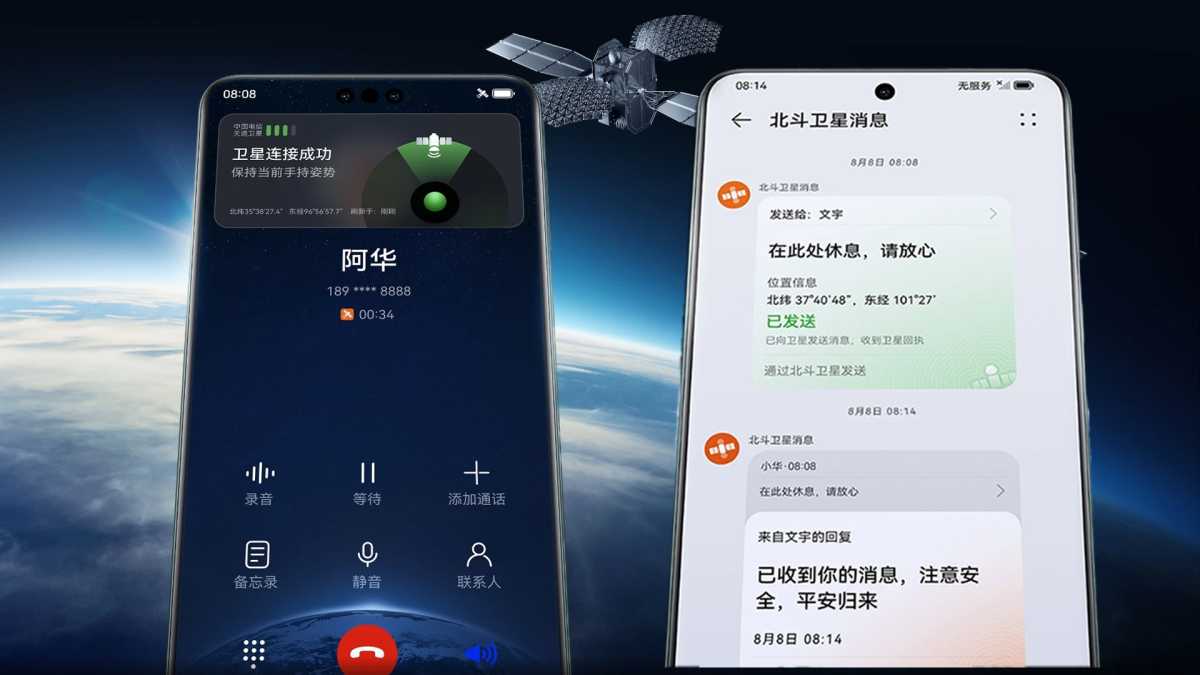 Huawei
Moving on the the rest of the specs, the Mate 60 Pro will be quite a large phone. It sports a 6.82-inch LTPO OLED display with a 1-120 Hz variable refresh rate and a resolution of 2720 x 1260 pixels. It's also equipped with 12GB of RAM and 256GB, 512GB or 1TB of internal storage, which can be expanded with its proprietary NM card. You can also expect a 5000mAh battery, 88W wired charging and 50W wireless charging.
Huawei Mate 60 will be a little bit smaller than its pricier brother, with its screen being 6.69 inches. It uses the same LTPO OLED technology with a 1-120 Hz refresh rate and a resolution of 2688 x 1216 pixels. You can also expect the battery to be a bit smaller – its rated capacity is set to 4750mAh. The Mate 60 advertises 66W wired and 50W wireless charging, with both models supporting reverse charging as well.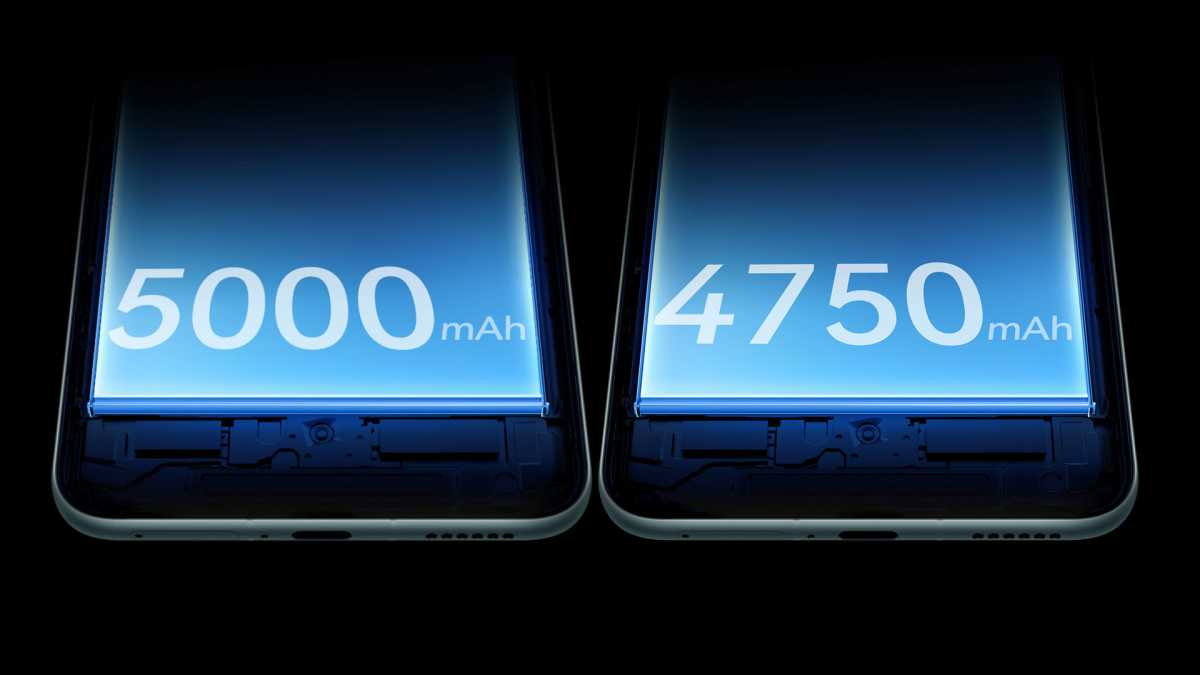 Huawei
Both of these phones come with an IP68 water-resistance rating, as well as Kunlun glass protecting the screen from scratches. Mate 60 Pro will be available in white, green, purple and black, the same as Mate 60.
These are undoubtedly some of the more interesting flagship smartphones this year, especially because of the SoC situation. However, as ever, they run Huawei's own Harmony OS – not Android – but as the devices almost certainly will not be available outside China so the lack of Google services is rather moot.
So you might want to read our roundup of best Android phones if you're interested in upgrading your current phone. Or just check out our Best Upcoming Phones if you're happy to wait a bit longer and are keen to know about what's coming soon.