Amazon's Prime Day sale is here, and the tech giant is offering some killer deals. If you're in the market for a new doorbell and a smart speaker or display, this is a deal you shouldn't miss out on.
Right now, not only can you get 40% off a second-generation Ring doorbell (bringing the price down from £99.99 to £59.99), but you can also get a free Echo Pop speaker that can connect with your doorbell, so you can use the two gadgets as intercoms – useful for any visitors waiting outside. Don't confuse this with the cheaper wired doorbell: this is the battery version that is extremely easy to install.
Get a Ring doorbell and free Echo Pop
The Echo Pop is a smart speaker, but if you want a smart display you can also upgrade this bundle by opting for the Ring doorbell with an Echo Show 5 (3rd generation) for an extra £35 (totalling £94.99). Bearing in mind this latest Echo Show 5 usually costs £89.99, that's a very decent saving.
The 5in screen means that you can see who is at your front door when someone rings the doorbell without having to hunt around for your smartphone.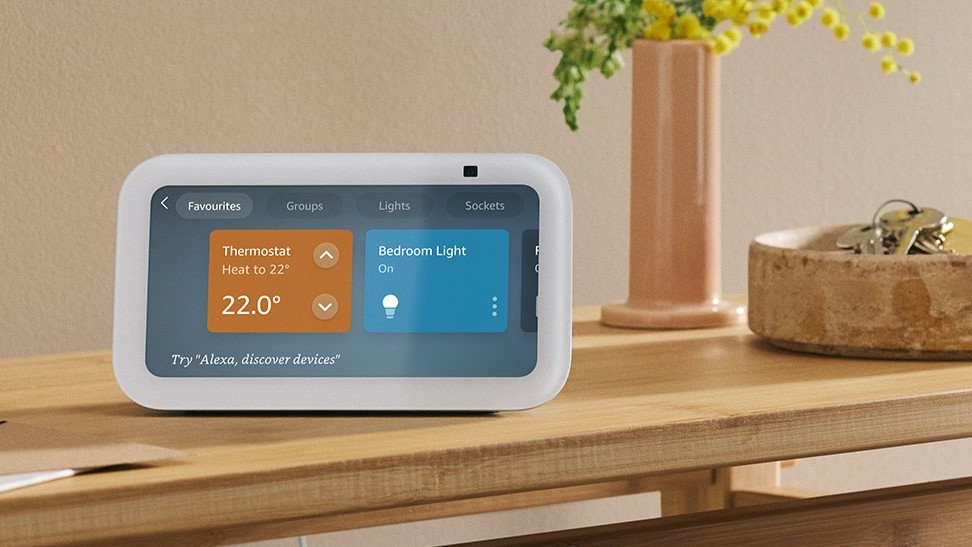 Amazon
US readers can also bag some similar deals. You can either opt for the same 2nd generation Ring doorbell with an Echo Show 5 (3rd generation) for $64.99 or go for a cheaper but older deal with the 1st generation wired Ring doorbell and an Echo Pop for just $39.99.
Get Ring doorbell and Echo Show 5 for $64.99
To take advantage of these deals, you will need an Amazon Prime subscription. This costs $14.99/£8.99 per month, but new subscribers can grab a 30-day free trial (which you can cancel any time and still reap the benefits for). You can find more deals available this Prime Day here and see all the benefits of a Prime subscription here.
We gave the Ring doorbell 4/5 stars in our review, which comes with a swappable faceplate, 1080p streaming, night vision and motion detection up to 30ft. It can also be installed wirelessly, should connecting it to the mains be a problem.
If you want to save any videos captured on the Ring, then you'll need a monthly subscription to Ring Protect, which also comes with additional benefits such as photo previews and an extended warranty. This starts from $3.99/£3.49 per month, or £34.99 per year (no annual plan is offered in the US).
The Pop and Echo Show 5 make great companions to the smart doorbell but they've also got other useful features. The Pop is an Alexa-enabled device which can be used to play music, audiobooks, set timers, read out the weather and more. Meanwhile, the Echo Show 5's screen can be used for video streaming, viewing photos and video calls.
You can also find out how to get £10 off your Netflix bill via Amazon Prime Day.