Twitter has survived numerous mass exoduses before but Instagram's new rival to the bird app, Threads, may be the final nail in the coffin. And this is especially true because it launched not long after Elon Musk announced a limit on how much users can scroll through tweets.
Meta's new social media site has already had a whopping 10 million signups in the first seven hours, including brands, celebrities and industry folk. If you want to get in on the action or are just curious about what the site is about then we have you covered.
FAQ
---
1.
What is Threads?
Like Bluesky, Mastodon and Hive, Threads is a direct rival to Twitter. However, it is leveraging users from Instagram rather than starting from scratch.
Unlike Instagram, it is predominantly a text-based app that has a scrolling feed with posts from accounts you're following, as well as suggested accounts based on your interests.
Posts can be up to 500 characters long, and can feature images, GIFs and videos up to five minutes long.
You can like, reshare and reply to posts, and unfollow, mute and report other users.
Like Twitter, there are buttons for searching for accounts, creating a Thread, checking your notifications and going to your profile.
How to sign up for Threads
It's relatively easy to sign up for Threads (providing you already have an Instagram account). Here is what you need to know:
Hannah Cowton / Foundry
You can download it now on iOS and Android – these links should work on your smartphone. The app may not be the first result in your app store, so search for 'Threads, an Instagram app'.
Select 'Log in with Instagram'
Hannah Cowton / Foundry
If you have multiple Instagram accounts, you can toggle between them with 'Switch accounts'. You cannot sign up without an Instagram account, so set up one of these first.
Hannah Cowton / Foundry
You can import the information straight from Instagram to save time
Choose who you want to follow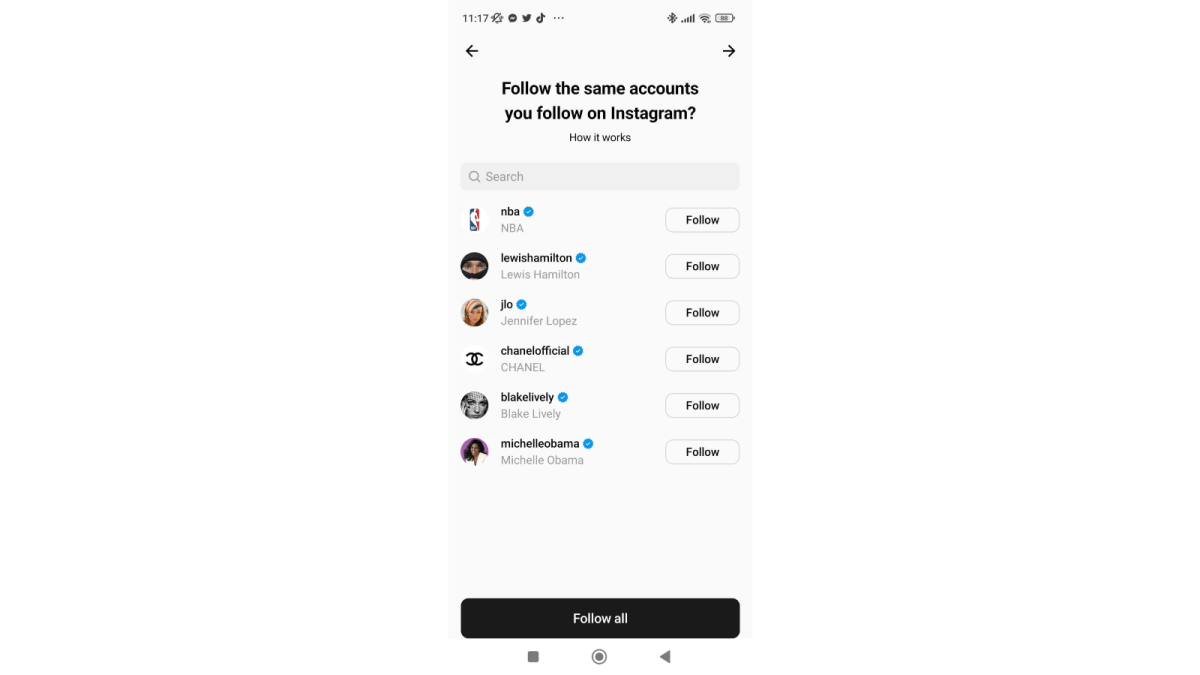 Hannah Cowton / Foundry
You can select 'Follow all', or skip this step completely
Choose whether your account is public or private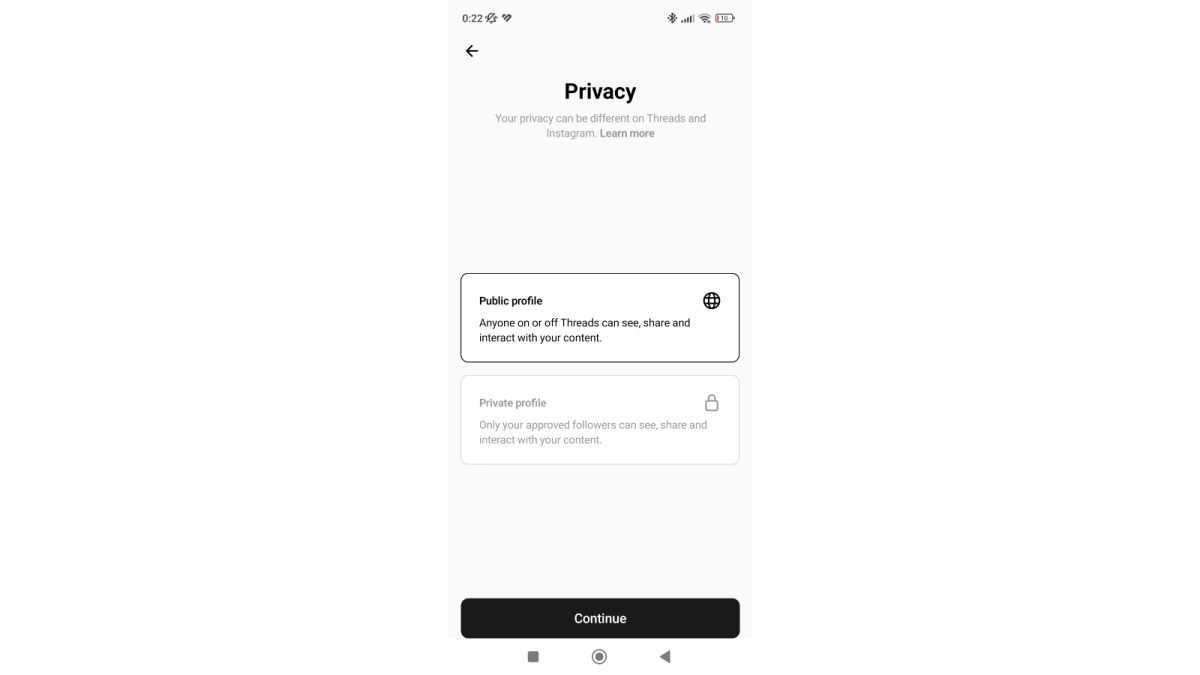 Hannah Cowton / Foundry
A public profile means that anyone can see what you post and share you posts, whilst a private profile will mean that only followers can see it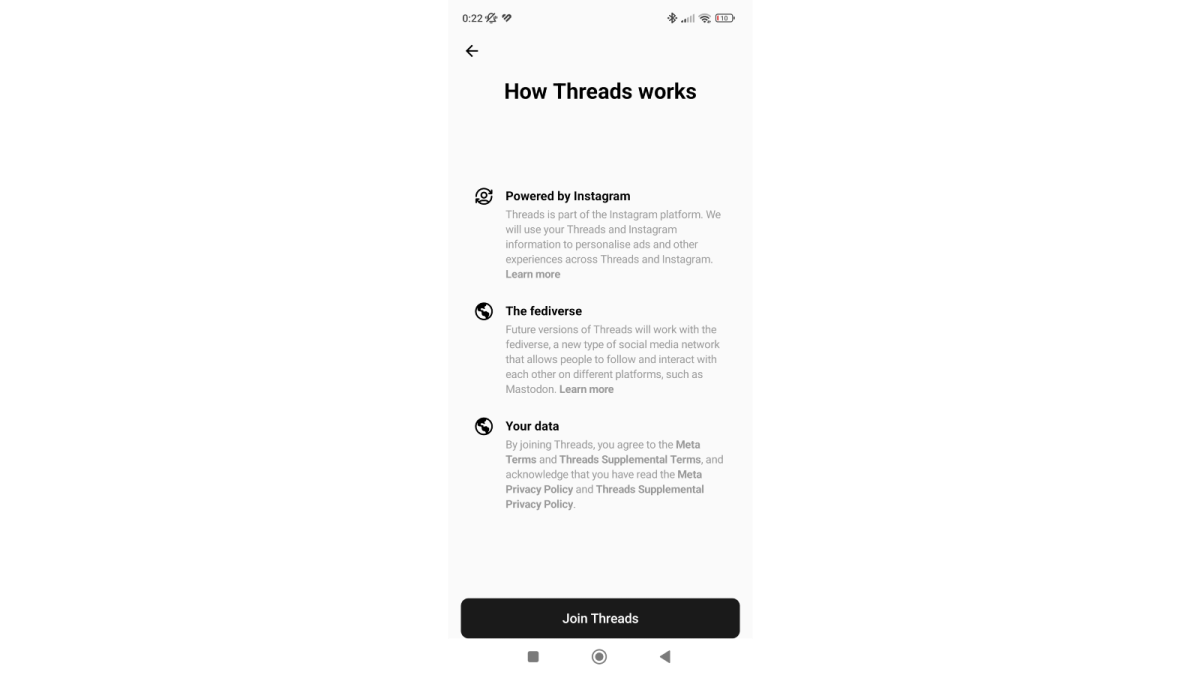 Hannah Cowton / Foundry
The onboarding information will tell you more information about using the app
Once you've done this, you'll be taken to the homepage feed where all the accounts you follow will be posting.
Will deleting my Threads account also delete my Instagram?
If you're on the fence about creating a Threads account, then here's a warning: if you want to permanently delete your Threads account, you will also have to delete your Instagram account through the Meta control centre.
We created a dummy account for testing and can confirm that this is the case. See the screenshot below directly from the app:
Hannah Cowton / Foundry
You can however deactivate a profile at any time, though this is temporary – you can recover your profile by logging back in. It means that your posts won't be visible, but the app will retain your data. Here is how to do it:
Go to your profile in the Threads app
Click on the two bars on the top right-hand side
Click on 'Account'
Click 'Deactivate profile'
Confirm your choice by selecting 'Deactivate Threads profile'
You can also read our guide on how to delete Twitter