A robot vacuum is one of the best investments you can make in your home life, but it's also a big investment, which is why you need to ensure that the model you choose does everything you want – at the right price.
ECOVACS has two robot vacuums that might just fit the bill, depending on your needs and budget. The first is one of its best priced and most comprehensive models, the N10. If you can afford to spend a little more, you can opt for the N10+ and get an incredible additional feature.
On the other end of the scale, there's the deluxe, flagship robot vacuum, the X1 OMNI. All are available from Amazon.
If you're considering buying, it's worth checking Amazon regularly, as ECOVACS often has daily promotions that could net you big savings.
The budget-friendly N10
The N10 (which has a usual price of £299) has a host of brilliant features that make it a great cleaning companion for any household.
Strong suction: The N10 has 4,300PA of suction – which may not mean much to you. But this makes it more powerful than most robot vacuums, and streets ahead of anything at a similar price point. So it's powerful enough to give carpets a proper clean.

300-minute battery life: Before it needs to recharge, the N10 can clean for five hours. That's more than enough time to vacuum even the most spacious home.

Mopping function: The N10 mops as well as vacuums. And, if you use it in your kitchen, bathroom or anywhere you have hard flooring, it can vacuum and mop at the same time, for a faster, deeper clean. You can also choose a more thorough mopping mode for muddy patches and spills. And, thanks to its auto-detect function, it can tell if it's on hard flooring or a carpet – and when it's on carpet, it won't mop, but it will ramp up the suction to get right into the carpet fibres.

TrueMapping precision navigation: The N10 uses a dToF (direct time of flight) laser – which is more commonly used in the aerospace industry – to identify and avoid obstacles and create an accurate map of your home. That means fewer rescues and even less for you to do.

Targeted cleaning: Want to deal with a spill? Just send the N10 to the spot on your map where it needs to be, and it'll perform a thorough clean and return to its dock.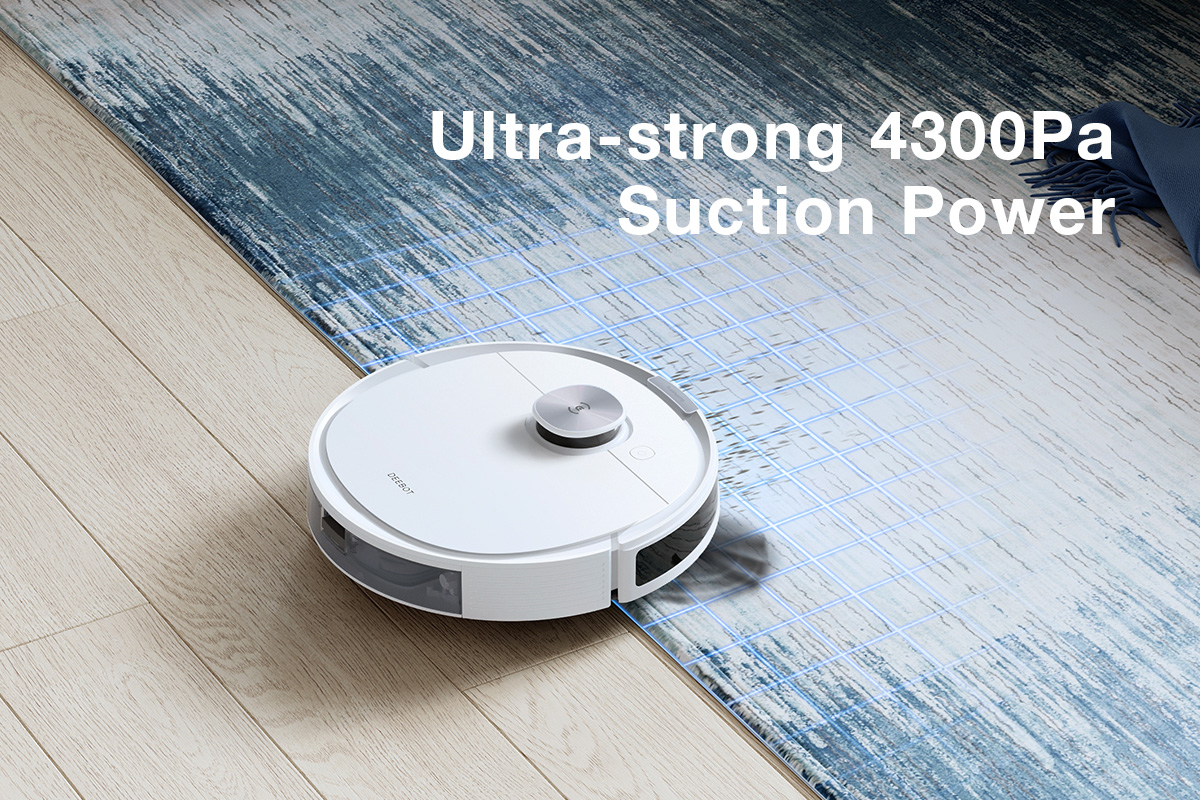 Ecovacs
You may have heard of auto-empty stations and how they can make a robot vacuum cleaner even more hands-off. An auto-empty station is built into a robot vacuum's charging dock. When the robot returns to recharge, its bin is emptied via vacuum suction into an antibacterial bag.
You'll only need to change the bag in the dock every 1-2 months, which means you can set a cleaning schedule and leave the robot to get on with its work. You won't need to remember to empty the onboard bin or have any contact with dust and dirt.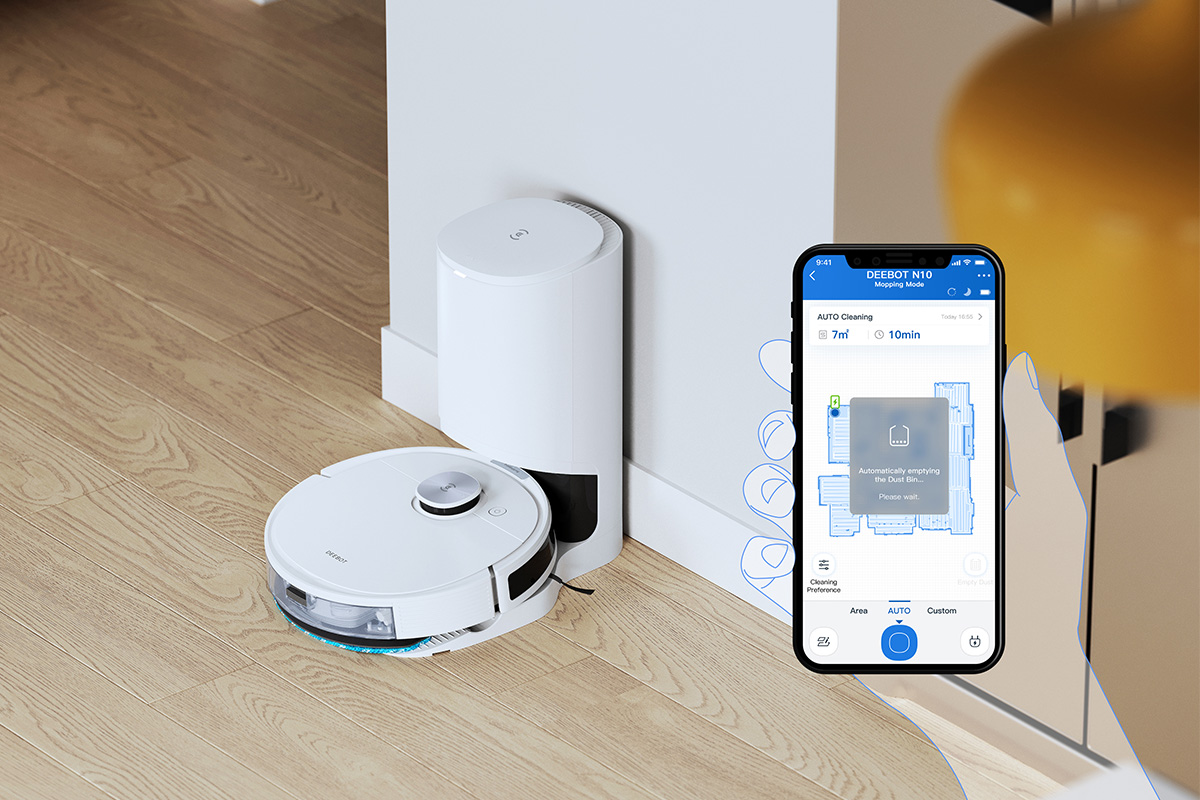 Ecovacs
The N10 doesn't automatically come with an auto-empty station but you can get the robot and station together in the form of the N10+. It has all the same features as the N10 – plus the auto empty capabilities.
The N10's usual price is £399, but you could make savings when you buy.
The deluxe X1 OMNI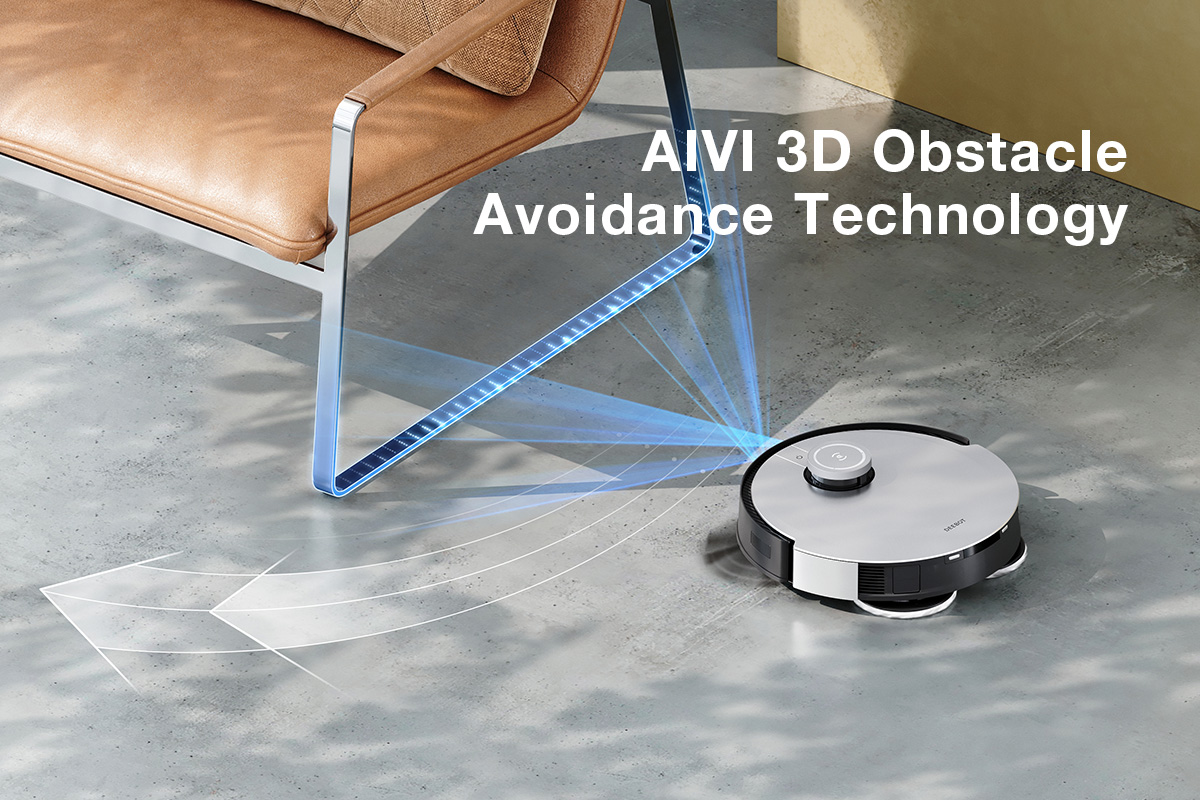 Ecovacs
If you can afford to spend more, consider ECOVACS' flagship robot vacuum, the X1 OMNI. It has an RRP of £899 but you can often get it for less in one of the regular deals.
It's a luxury, feature-packed robot vacuum and mop with a massive 5,000PA of suction and rotating mop pads for deep cleaning. As you'd expect, it comes with its own auto-empty station with a three-litre dust capacity. Here are some of its best features:
Auto emptying, refilling, and cleaning: Not only will the station empty the onboard bin, but thanks to its twin 4-litre water tanks, it'll refill the robot vacuum's mopping tank and clean the mop pads with fresh water. It'll then collect the dirty water in its second tank. Once the mop has been washed, the station will dry it with hot air.

AIVI 3D navigation: Thanks to its upgraded object recognition, the X1 OMNI can identify and avoid more things around your home – including pets and people. Its sophisticated mapping capabilities can make a 3D map of your home, allowing for accurately targeted cleaning, even around specific pieces of furniture.

Integrated voice assistant: There's no need to link the X1 OMNI to your smart home system to use voice commands. YIKO, the robot vacuum's voice assistant, works straight out of the box. You can start the cleaning, from your sofa, with just a word.

Onboard video camera: You can access the onboard camera remotely, to check in on pets or to reassure yourself that all's well at home.