At a glance
Expert's Rating
Pros
Powerful
Discreet
Six ports
Our Verdict
Satechi's 200W charger gives you enough power and connections for all your Apple gadgets. It's also discreet enough to fit on a desk, especially if you use the included stand. We highly recommend this charger if you have lots of devices to top up!
Price When Reviewed
$149.99
Best Prices Today: Satechi 200W USB-C 6-port PD GaN Charger
I've previously tested GaN (gallium nitride) chargers from Satechi, a small pleasure as eleven times out of ten they are really good. The firm's new charger takes charging to new heights. Satechi 200W USB-C 6-port delivers, as the name suggests, 200 watts distributed over six USB-C ports.
The ports are PD (power delivery) type, you get two USB-C PD 3.1 and four USB-C PD 3.0. The charger recognises each device connected and adjusts the power according to the port hierarchy. In total, as you can guess, it can pump out 200W.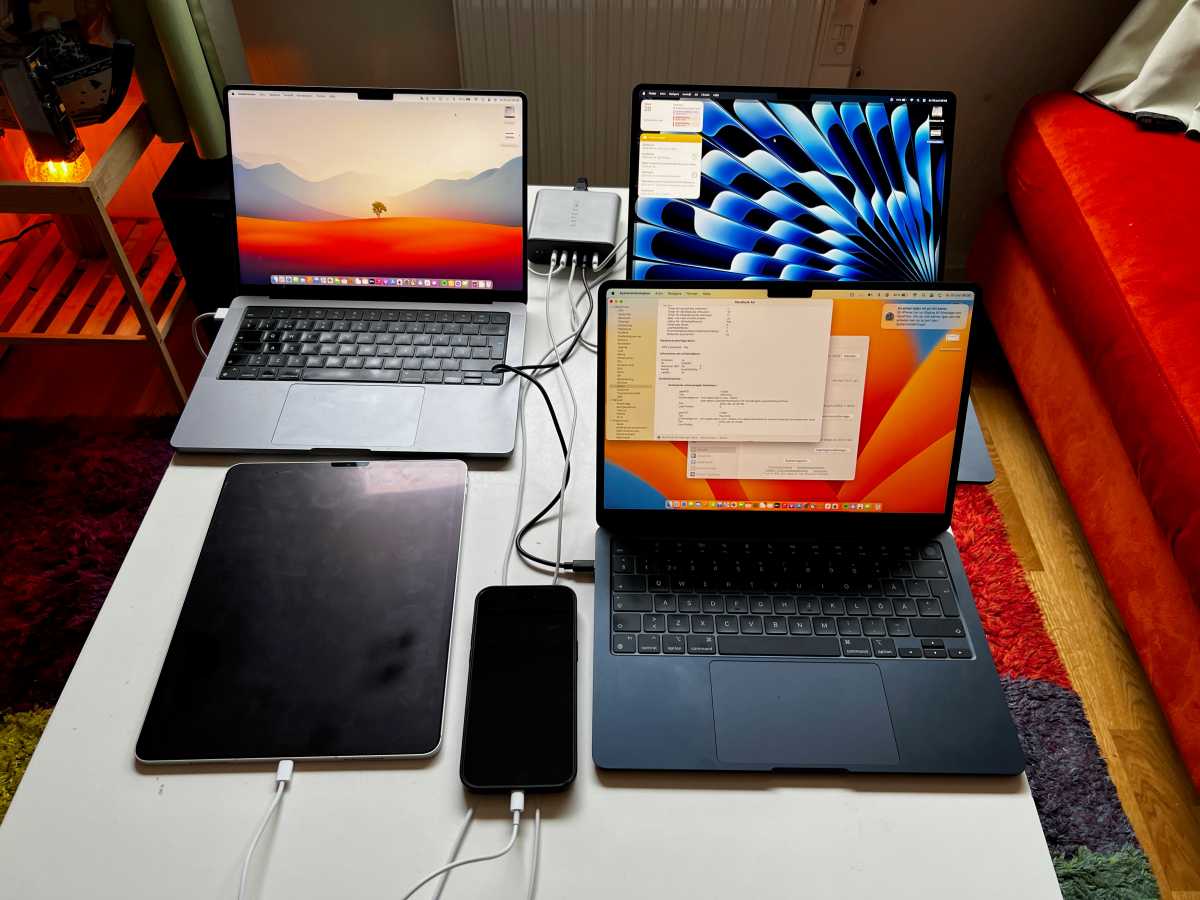 If you connect one device to port PD1 or PD2, you can get 140W. If you connect to all ports, the distribution is 65/45/20/20/20/20/20W. If you use all the ports, connect the product that uses the most power to PD1.
I plugged in everything I could find and boy does it deliver on the promise. Best of all, the charger barely got hot, thanks to the GaN technology that allows it to deliver more power while being smaller. Basically, a GaN charger is three times more efficient than a regular silicone charger.
The Satechi 200W is, of course, ce-certified and has overcurrent protection.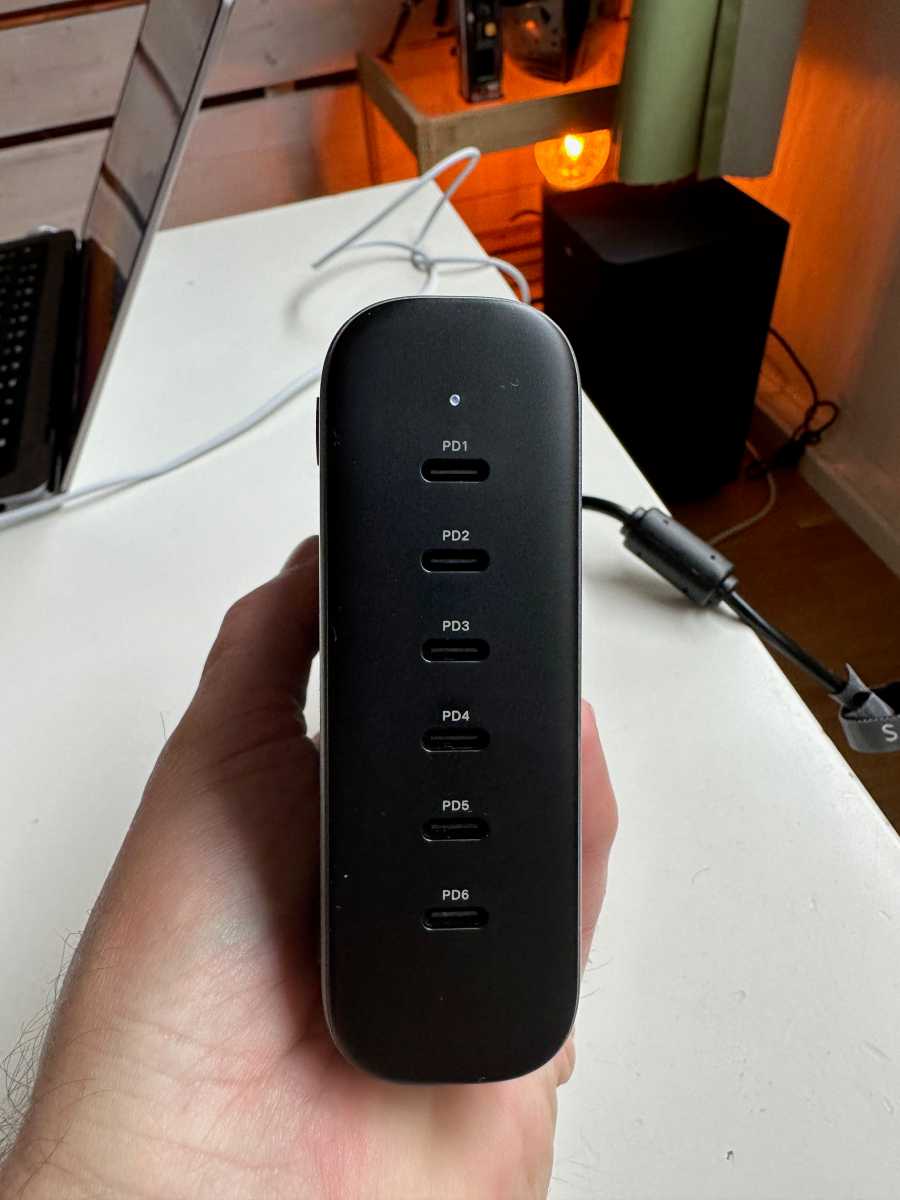 Petter Ahrnstedt
As chargers go, this one is hard to beat. It's compact, discreet, and can be placed in a small dock on your desk. On top of that, it's powerful. Plug in all your computers, iPads and iPhones and watch them charge quickly and efficiently.
The price isn't particularly daunting either, at $149.99 direct from Satechi and Amazon US as well as £143.99 on Amazon UK. If you buy a 140W charger from Apple, with only one port, you'll pay $99/£99.
Check out our chart of the best USB-C power delivery chargers for more options.
Note: This review originally appeared on Macworld Sweden and was translated for Tech Advisor.
Specs
Product: Satechi 200W USB-C 6-Port
Manufacturer: Satechi
Power: 200 watts. Divided into 65/45/20/20/20/20/20 watts when all ports are connected. PD 3.1/3.0, QC 4.0+, and PPS
Connections: 6 x USB-C
Dimensions: 105x105x35mm
Weight: 622g
Best Prices Today: Satechi 200W USB-C 6-port PD GaN Charger