An app for Android and iOS that otherwise costs $69.99 per year (£62.99 in the UK) is now available for free. To be more precise, the Balance: Meditation & Sleep app is free all the time, but without the paid annual subscription it won't do anything. However, the developers are offering new users their first year for free for a limited time.
Download Balance: Meditation & Sleep for Android here
Download Balance: Meditation & Sleep for iOS here
The app gets very good reviews: 4.9 out of 5 on the App Store and 4.7 out of 5 on Google Play.
What is Balance: Meditation & Sleep?
Here's the app's description:
"Improve your stress, sleep, and more with the world's first personalized meditation program, now free for your first year.
Balance is your personal meditation coach. Each day, you'll answer questions about your meditation experience, goals, and preferences. Using an audio library of thousands of files, Balance assembles a daily meditation that's perfect for you. The more you share over time, the more personalized and effective your meditations become.
For a limited time, we're offering everyone a free year of Balance, automatically available when you download the app."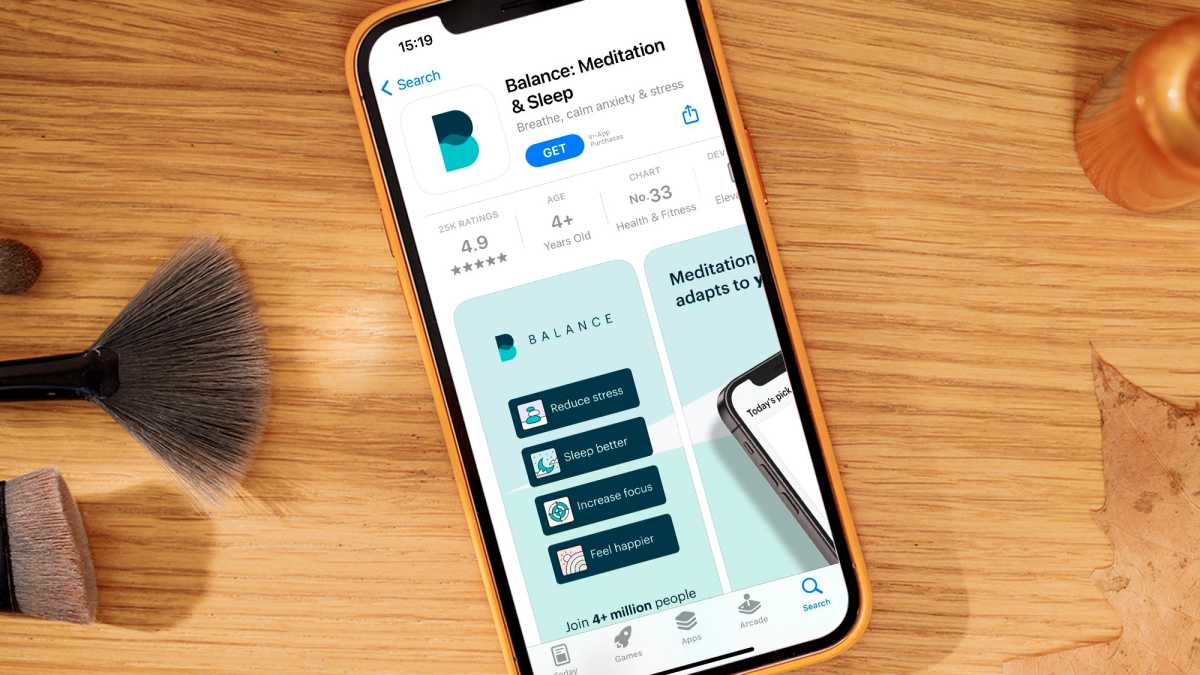 Dominik Tomaszewski / Foundry
According to the developer, this is what the app offers
Personalised guided meditations tailored to your mood and goals
10-day plans to help you develop your meditation skills
Individual bite-sized meditations to help you make the most of every moment
First-time immersive meditations that help you relax through a mix of vibration, sound effects and guidance
Scientifically proven activities to help you relax and prepare for restful sleep
Integration of Mindful Minutes into Apple's Health app
10 concrete meditation techniques to build your practice: breath focus, body scan and more
How to get your first year free
After installing the app, start your first year and create your account. That's it: you'll get a year of use completely free.
Important: The subscription will automatically renew before it expires unless you cancel it at least 24 hours before it expires. Our advice is to cancel the subscription as soon as it starts. Then you won't miss the cancellation deadline.
As an alternative to the annual subscription, there is also a monthly subscription and a lifetime of use for a one-off payment of US$399.99.
This article first appeared in German on PCWelt.de.