If you use Deliveroo regularly, you might benefit from its Plus subscriptions that give you free delivery and other bonuses. What's more, you may already be entitled to get Deliveroo Plus for free. Here's everything you need to know.
What is Deliveroo Plus?
Deliveroo is a service that will bring restaurant food, takeaways and groceries to you so you don't have to go and get it yourself. As the name suggests, Deliveroo Plus is Deliveroo but with more.
Where you'd usually pay a fee on top of your food or groceries for Deliveroo's service, Deliveroo Plus is a subscription you pay each month which covers all deliveries for qualifying orders and also includes various regular rewards, as well as offers from restaurants exclusively on the service.
How much does Deliveroo Plus usually cost?
There are two tiers of the Deliveroo Plus service – Gold and Silver. The difference is how much they cost and which orders get free delivery.
Silver will set you back £3.49 per month and gives you free delivery on all orders over £25.
Gold is £7.99 per month, but the threshold for free deliveries drops to only £10.
Subscriptions are always on a rolling monthly basis, which you can cancel whenever you want.
How can I get Deliveroo Plus for free?
If you're a current Amazon Prime customer, then you're entitled to a years' worth of Deliveroo Plus Silver as part of your existing subscription. Here's how to get the deal:
1.
Sign up to Deliveroo
Martyn Casserly
To claim the offer, you'll need to first sign up to Deliveroo if you're not already a customer. Download the app on your phone, then create your free account. Alternatively you can go to Deliveroo's website in a web browser on a laptop or PC.
2.
Link accounts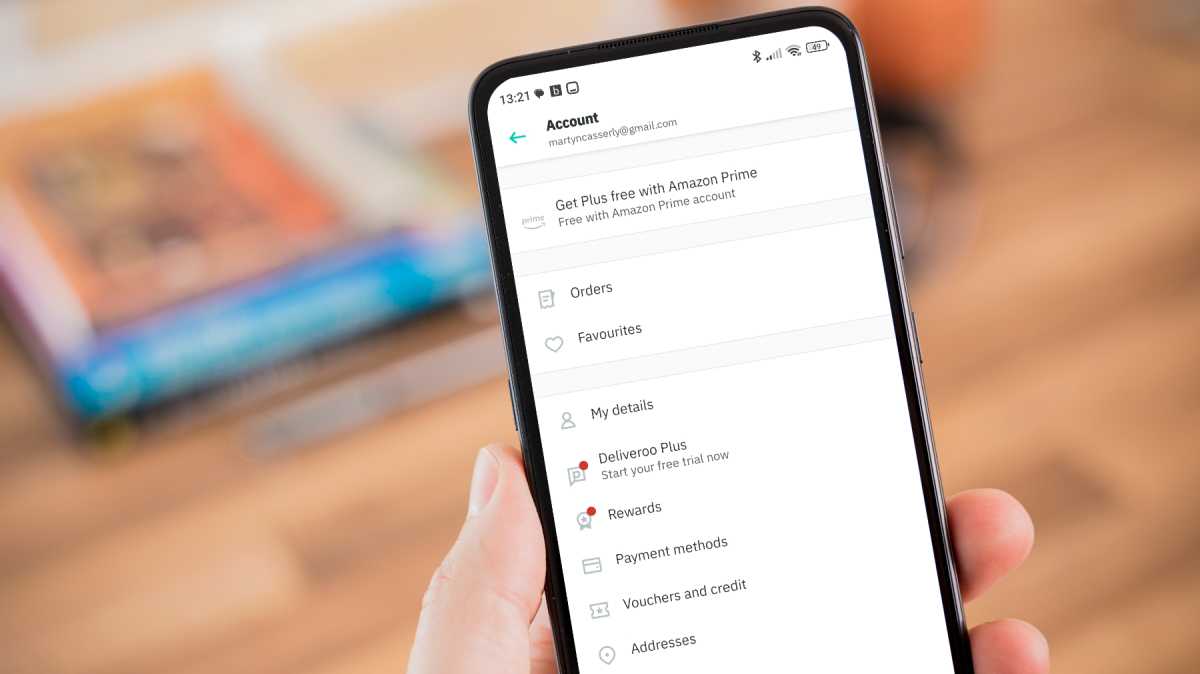 Martyn Casserly
The next thing you'll need to do it link your Amazon Prime account. Tap on the Account icon, then select the Get Plus free with Amazon Prime option.
3.
Log into your Amazon account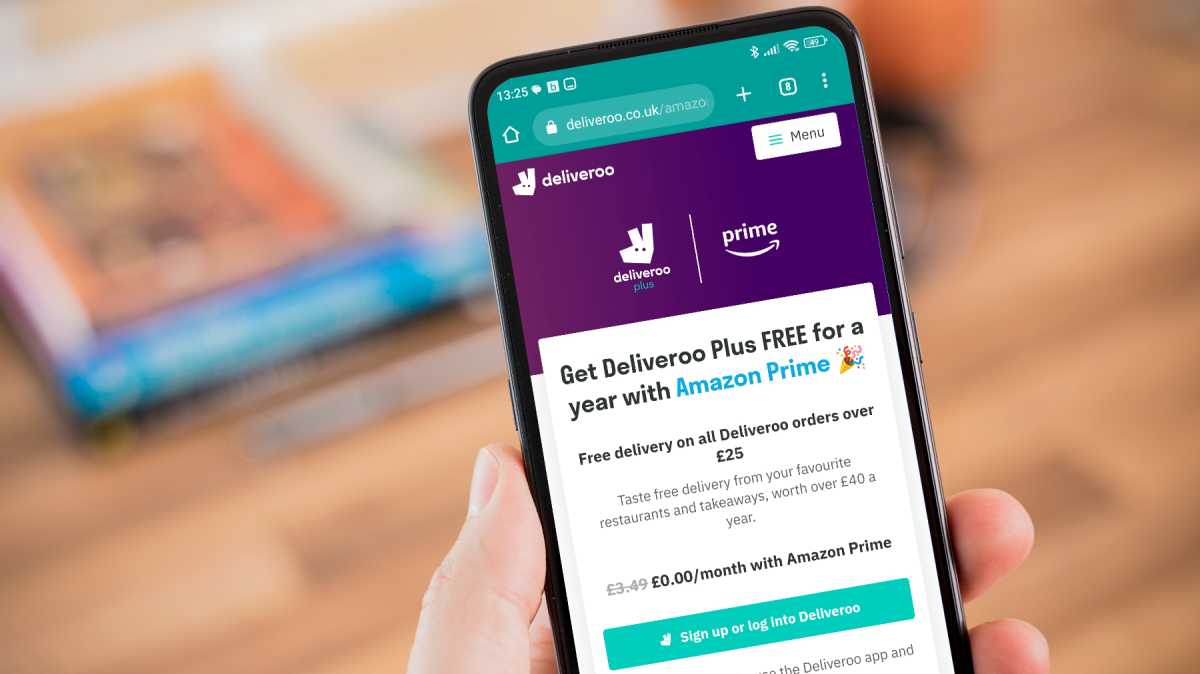 Martyn Casserly
You'll be taken to the Deliveroo website, where you just need to tap the 'Sign up or log into Deliveroo to link your Prime account' option.
You'll then be able to take advantage of Deliveroo Silver for a year, after which you'll automatically start paying the £3.49 each month unless you cancel it before the 12 months is up, so it's worth setting a reminder if you're the forgetful type.
How to get Deliveroo Plus for free with a trial
If you don't have Amazon Prime or just want to give Deliveroo Plus a test run, there's a free 30-day trial available. Simply go to the Deliveroo website or open the app, then select the Deliveroo Plus option and you'll be asked to choose which tier you want. With this done, your 30-day trial will begin.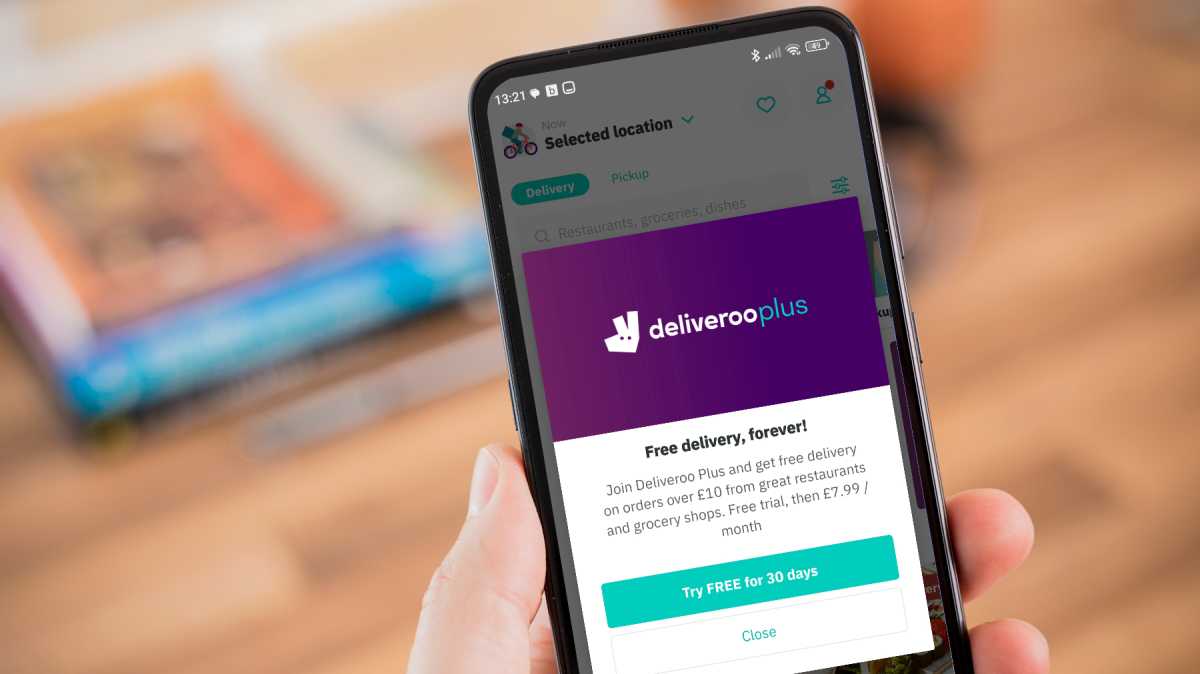 Martyn Casserly
Just remember to cancel your account before the 30 days have passed if you don't want to continue paying for the service.