Last year, VanMoof launched the S5 and X5 electric bikes and discontinued the older S3 and X3. Aside from the mystery over the skipped number four, the biggest problem for potential buyers was the huge price increase.
If you hadn't managed to buy an S3 or X3 in one of the final sales and weren't prepared to spend £3298 / $3998 on the latest model, you had to look at other brands.
Now, though, VanMoof has introduced the 'missing' S4 and X4 at a price that is much closer to the original cost of an S3 or X3. And while not what you might call cheap at £2198 / $2498, they are likely to represent good value for anyone after an electric bike for commuting or otherwise cycling around the city.
For the uninitiated, the S4 is for taller riders from 5ft7 to 6ft8 (170-210cm), and the X4 has smaller wheels and an 'X' frame design for shorter people from 5ft1 to 6ft2 (155-190cm).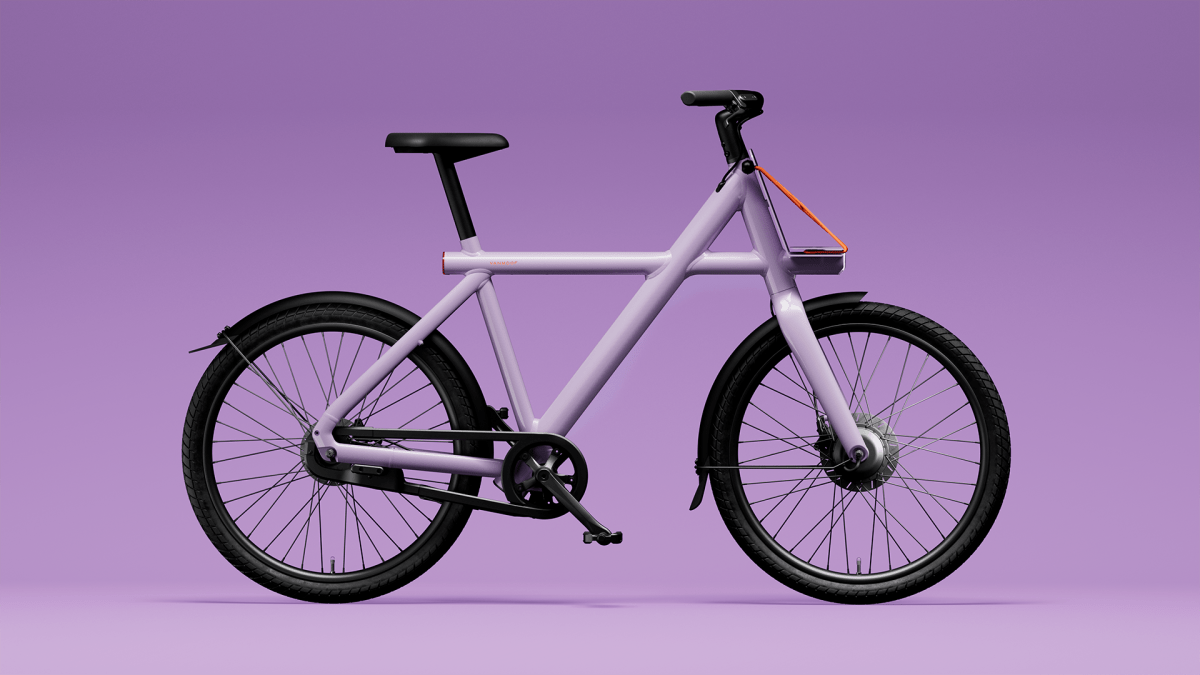 VanMoof
Design-wise, the S4 and X4 look very similar to VanMoof's other bikes. But there are a few key differences which have been necessary to keep the price down.
One of these is a new 'adaptive' motor and a two-speed internal gear system. This is half the number that the S3 (reviewed) / X3 had, and one fewer than the S5 / X5. It's capable of delivering 59Nm of torque compared to 68Nm from the S5, has two handlebar buttons instead of four and ditches the USB-C port for charging your phone.
But it still has the phone mount so you can use the VanMoof app as a dashboard (and satnav) while riding.
The biggest change is the range of four new colours: Evergreen, Sunbeam Yellow, Purple Fog and Foam Green. These aren't all immediately available, though.
VanMoof
The two bikes go on sale on 9 May direct from VanMoof, but not in the UK or US.
In the UK, Evergreen (the dark colour option) will be on sale in early June, Purple Fog in late June, Sunbeam Yellow in July, and Foam Green in August.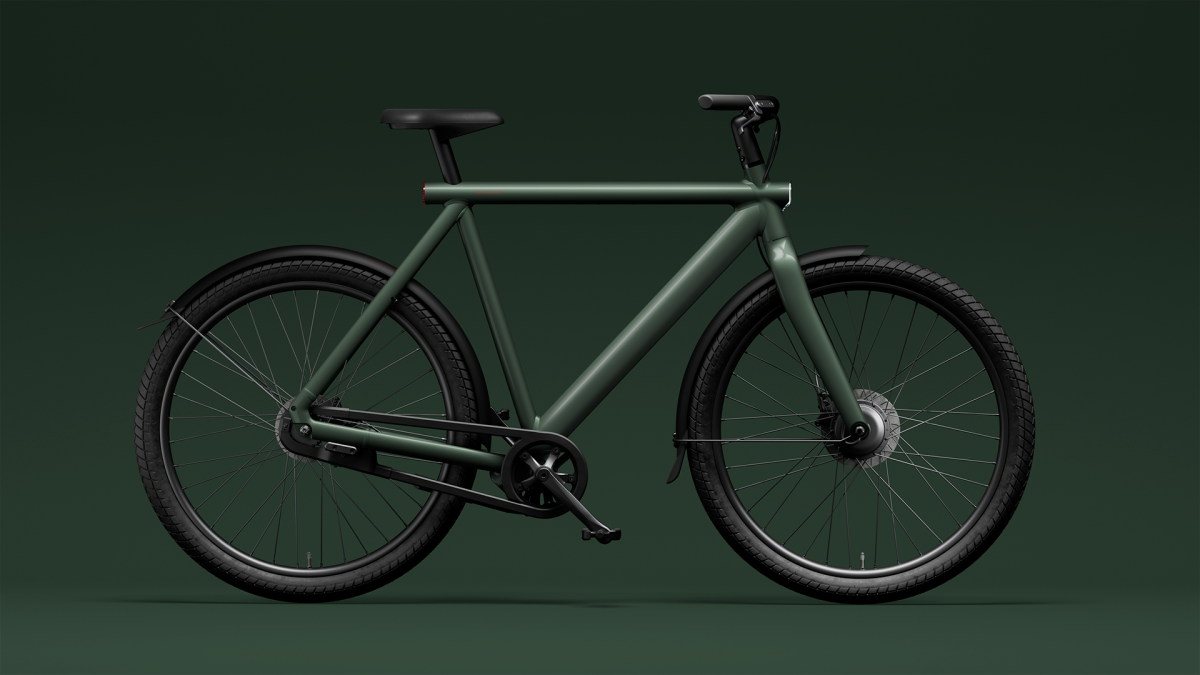 VanMoof
It's similar in the US where the Evergreen models will be available in late May, with other colours following later. You can sign up for notifications for specific colours on VanMoof's website.
The S4 and X4 have VanMoof's usual 'boost' button, automatic LED lights, plus the anti-theft tech which is activated automatically when you engage the fourth-gen kick lock.
The company claims a range of up to 150km (93 miles) from the 478Wh 36V battery, although that drops to 60km (37 miles) in the top power mode.
Looking to buy something right now? Here are the best electric bikes.
Related stories