Today, Sky launches its new product, Sky Protect Smart Home Insurance. It's a comprehensive, 5-star Defaqto-rated home insurance policy underwritten by Zurich.
Potential customers can sign up at Sky.com, via the MySky app or over the phone.
The hook is that when you take out a policy you'll get a smart home kit comprising a smart doorbell and chime, an indoor camera, a door sensor, a window sensor, a motion sensor and leak sensor. Sky values the kit at £250.
Is the Sky Protect smart home kit good?
Sky's smart home devices are made for Sky by Hualai, a Chinese smart tech company. Sky has been clear that customer data will remain securely encrypted in the UK.
We haven't had a chance to test the kit yet, but we have seen it in action, and we think it's a decent mid-range bundle with some good features. We especially like the fact that it gives you free 30-day cloud storage for video.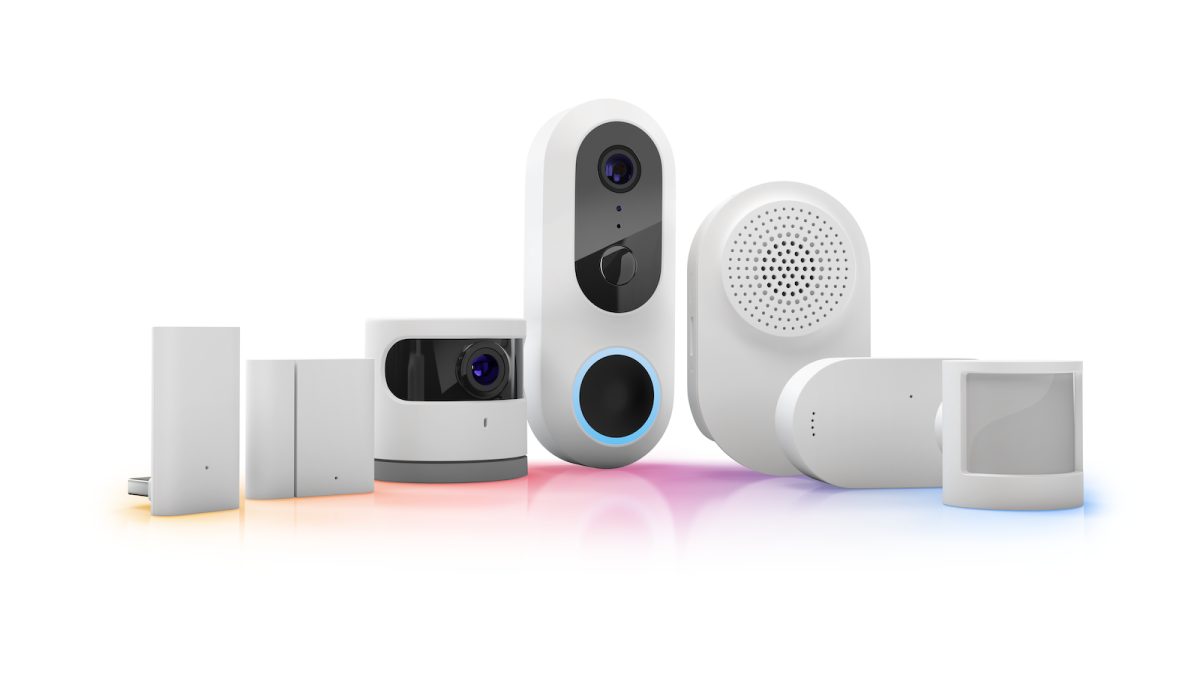 Sky
But there are some fairly serious limitations, the key one being that the Sky devices can't talk to any other smart home devices customers may own or buy in the future. More seriously, considering the popularity of voice assistants, the bundle can't be used with Alexa, Siri or Google Assistant. It doesn't even integrate with Sky Glass.
Sky does have its reasons for this. The fundamental one is a desire to keep things simple. The entire Sky Protect package has been designed for ease of use, from signing up (customers will only have to answer 11 questions to get their policy up and running), to setting up the smart home devices.
This is very much a starter kit for people who aren't confident in buying smart home products.
But who can blame them? The smart home industry knows very well that potential buyers are put off by devices that seem confusing, or difficult to use, or by not knowing what works with what.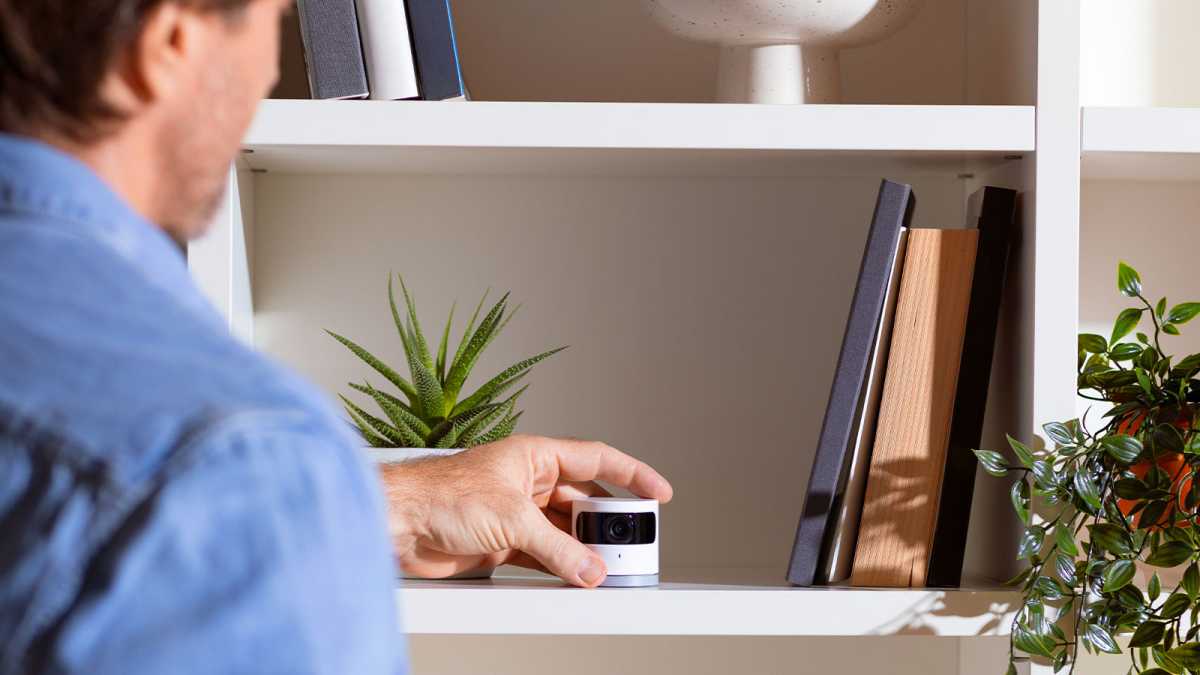 Sky
Sky has come up with a solution traditionally favoured by smart home brands: it's created another easy-to-use set of products that doesn't work with anything else, thus fragmenting the market further.
But there isn't yet a way that Sky could have made its products universally compatible. Matter, the smart home protocol designed to solve these problems, is at an early stage: it has only rolled out a certification process for certain types of smart home devices. Smart doorbells aren't yet on the list.
Still, we would have liked to see Sky's kit working with a few other key products, although that means Sky would have had to make choices about which products and brands those would be.
The other problem with the smart home kit is that users won't be able to add to it. It's been designed for "the average UK home" but if your house is larger, you won't be able to request more door or window sensors, making it less useful for some.
The package is all tied together through the Sky Protect app, which functions – as you'd expect – like any other smart home app. Owners can view their camera feed when they're away, receive alerts from their smart home devices, and chat to visitors who ring their smart doorbell.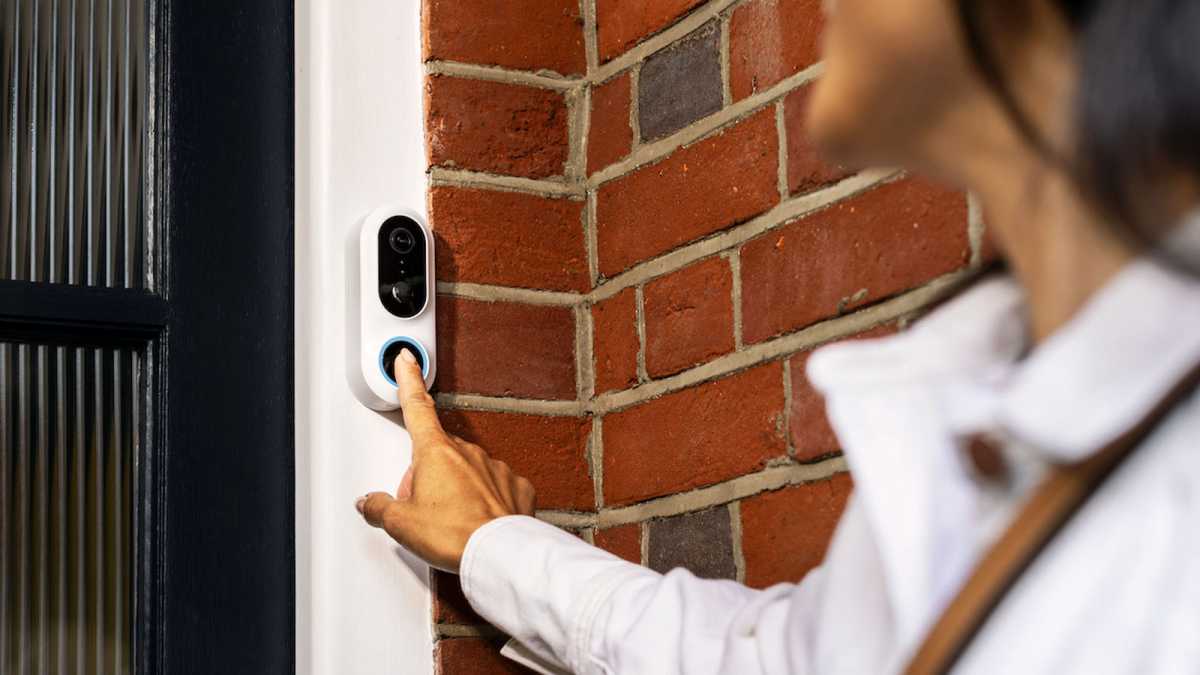 Sky
But they'll also be able to jump on the app to check their insurance policy information and, if something goes wrong, start a claim and get in touch 24/7 with an approved tradesperson to book emergency repairs.
The idea is that this joined-up service will help people to keep a closer eye on their homes, which will result in fewer claims. Everyone wins. Or at least, that's the thinking.
The risks of linking smart devices and insurance
If this sounds familiar, it's because a company called Neos offered a very similar insurance policy a few years ago. We reviewed the Neos SmartCam which could be bought on its own for £19.99 at the time, and it also offered motion and water leak detectors which came as part of the insurance. Insurer Aviva then acquired a majority stake in Neos in 2018 and has now sold the company to Sky.
Sky won't be using that brand name at all, though you will find it in the privacy policy on its website.
We can't be the only ones uneasy at the precedent of linking these kind of smart devices (which are essentially tools for specialist data gathering) and insurance.
What we like about Sky's offering is that the smart home devices and the data they collect do not have any direct bearing on the insurance policy. In other words, while customers can choose to share data with Zurich to support their claims, it doesn't work the other way.
Customers can submit doorbell or indoor camera footage of a break-in to the insurer – if they want. But Sky has assured us that, according to the contract terms, Zurich cannot refuse to honour a claim if footage of the crime isn't captured or if a homeowner doesn't want to hand it over. Nor could it penalise a homeowner whose house is flooded if they didn't use their leak detector.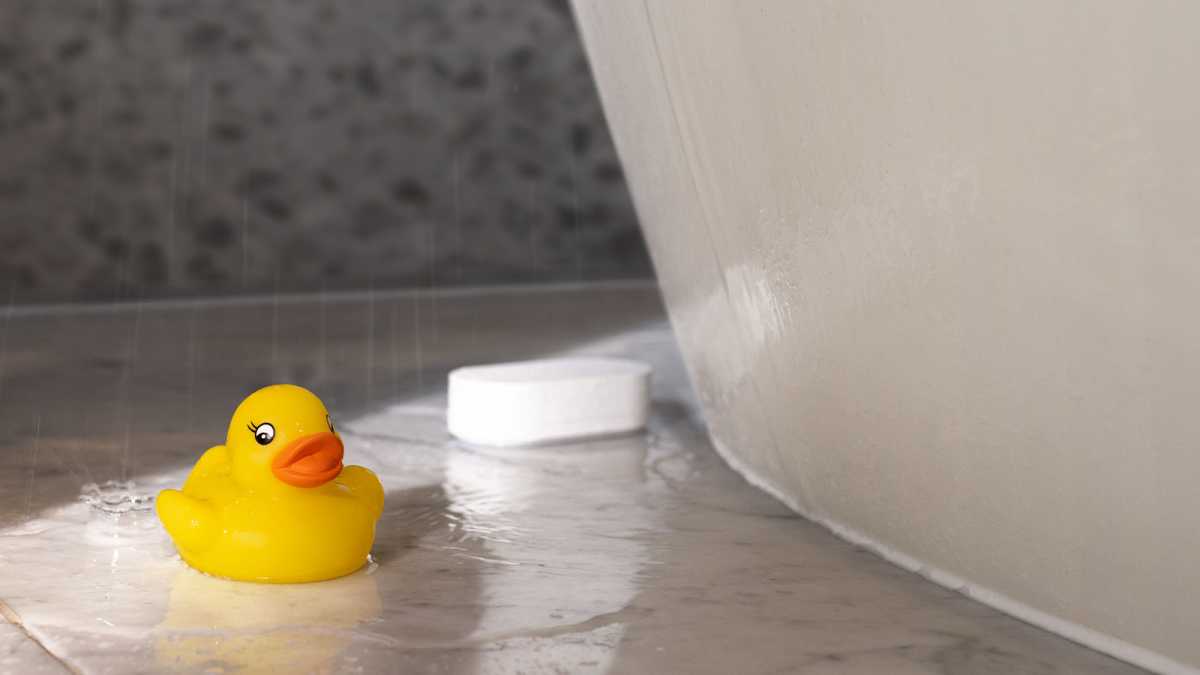 Sky
If Sky's service takes off and the link between smart tech and insurance is cemented, it's hard to imagine an insurer who wouldn't want access to that kind of personal data – whether it be on user health or home.
Sky (and Aviva before it) aren't the only brands to link insurance to a smart device. Health insurance provider Vitality offers customers an Apple Watch with their cover. Unlike Sky's free smart home kit, it's just offered at an initial discount.
Vitality doesn't just provide the Apple watch so customers can monitor their own health and fitness. Data from the device is shared with Vitality itself. If the user meets their fitness goals, they won't have to make further payments on the watch. But if they fail to stay active, they will.
The smart device in this case isn't just incentivising customers to take better care of themselves. It's also tracking their personal data and penalising them if they fail to meet their goals.
Although it's not true of Sky's service, in this instance at least, customers who buy into the idea of getting something extra with their insurance policy may be giving up something of much greater value in return.
If this trade-off is normalised in the insurance industry in the same way it has been when it comes to social media platforms, it's not far-fetched to imagine a time when agreeing to monitoring will be a necessary part of getting insurance.
How much will Sky Protect Smart Home Insurance cost?
The price of the insurance package will vary, depending on a person's risk profile and the size and type of the home they want to insure.
Unlike almost every other home insurance policy, which runs for a year, Sky's deal is for 24 months. Existing customers of any Sky service (Sky TV, Glass or Q and broadband services) will receive a £5 discount per month when taking out the policy.
You can cancel within 31 days, return the smart home kit, and pay nothing. After this, they can cancel at any time and will be able to keep the kit, although its smart functionality will be limited.
To find out more, visit Sky.