À partir de ce 16 mars, Prime Video lance le Pass Warner pour ses abonnés. Rattaché à la souscription Prime, il vous donne accès aux films et séries HBO jusque-là disponibles sur la plateforme OCS.
En plus du catalogue HBO, vous accéderez à l'ensemble des 12 chaînes du groupe Warner Bros. Discovery connues comme Warner TV, Toonami, Adult Swim, TCM Cinema, Discovery Channel, ID et Discovery Science.
Vous retrouverez notamment les programmes sportifs sur la chaîne Eurosport, qui coûte normalement 6,99 €/mois à elle seule, et les informations en continu de CNN. Cartoonito, une nouvelle chaîne adaptée aux enfants, intégrera l'offre dès le 3 avril prochain.
Pour bénéficier du Pass Warner proposé au prix de 9,99 €/mois, vous devez être membre Prime à 6,99 €/mois, soit un coût total de 17 €/mois à débourser.
Avant de vous engager, nous vous conseillons de profiter l'offre de 30 jours d'essai gratuits, vous avez jusqu'au 4 avril.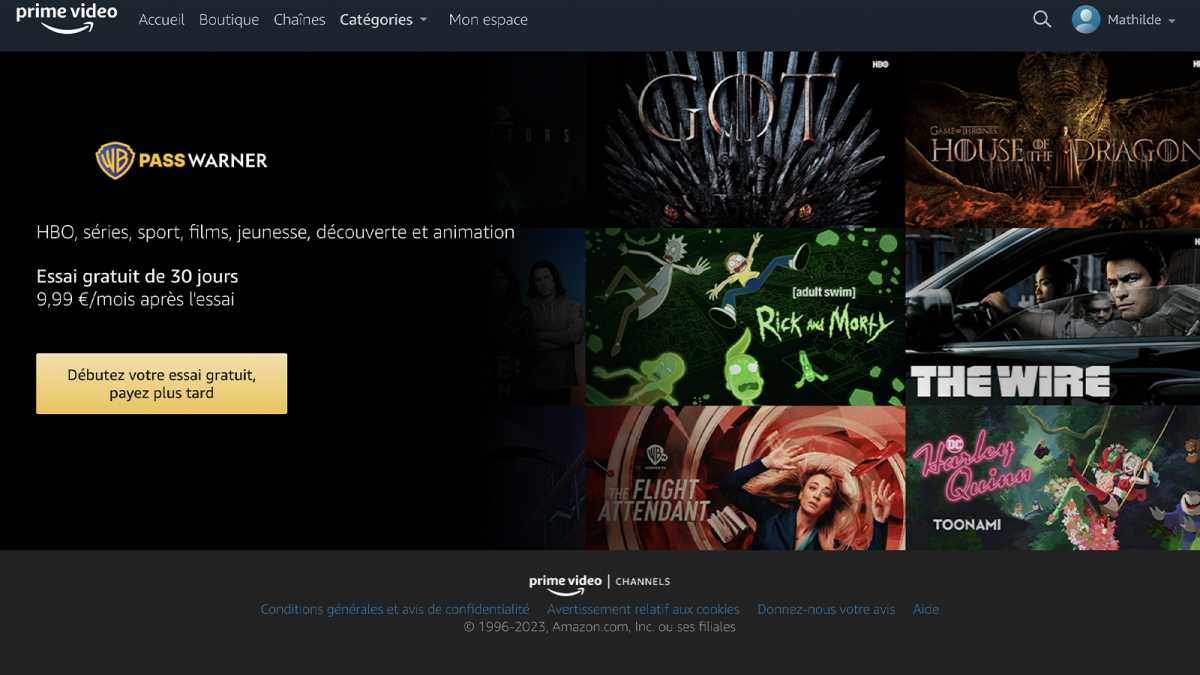 Mathilde Vicente / Foundry
Si vous comptez devenir membre Prime et tester le Pass Warner, sachez que vous aurez accès aux deux services gratuitement pendant 1 mois chaque.
Puis, à vous, les séries cultes et à succès comme Game of Thrones, The Wire, The Last of Us, House of the Dragon et The White Lotus, entre autres.
Pour rappel, le groupe Warner Bros. Discovery devrait prêt à lancer sa propre plateforme de streaming Max en 2024.