Realme has officially unveiled its next flagship phone, the Realme GT 3 at MWC Barcelona 2023. This new smartphone comes with 240W charging, the joint-fastest seen on the market so far.
An advertisement for the phone shows that the charger in the box can juice the Realme GT 3's 4600mAh battery from flat to full in a whopping 9 minutes and 30 seconds. The phone also comes with Realme's specialist 12A custom cable and a 240W dual GaN (Gallium Nitride) mini charger.
The GT 3 is getting a global release in May or June (as confirmed to me in a Q&A after the event) and will be on sale for $649, with UK pricing still to be confirmed. The phone is essentially a rebranded version of the Chinese-exclusive Realme GT Neo 5, which also comes with the same speedy charging tech.
Realme's sister company Oppo first unveiled a concept of the 240W fast charging at MWC 2022. Now, the tech is on sale in Asia and Europe – but no other phone manufacturer has sold phones with these charging speeds other than Realme – in keeping with its classic 'dare to leap' motto.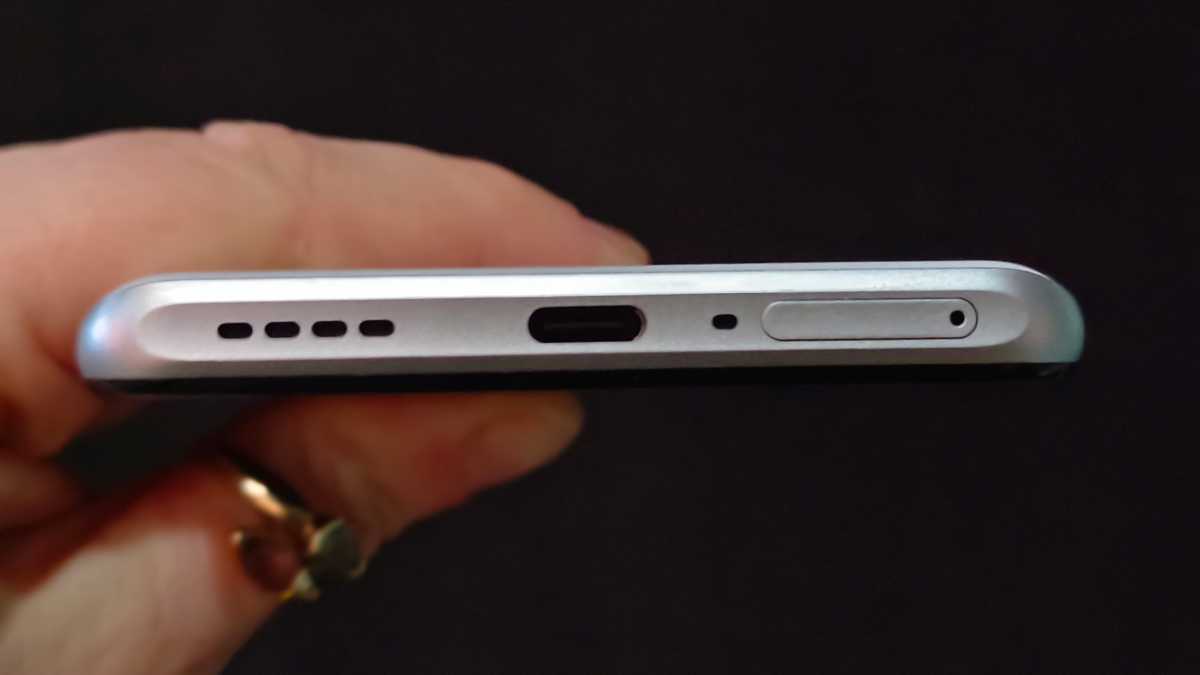 Hannah Cowton / Foundry
It was the fastest charging speed ever seen on a smartphone… until today, ironically. Xiaomi cheekily showed off a demo phone, which has 300W fast-charging that can take it from flat to full in under five minutes (really, it's getting silly now). When that will arrive in a commercial phone is anyone's guess, though.
As this is relatively new tech, there is no telling if there are any long-term effects on the phone's overall battery life. Realme doesn't seem to believe it should be. At the launch, the company claimed that it can last 1600 cycles whilst retaining 80% of the original battery capacity.
Previous phones reviewed by Tech Advisor with fast-charging speeds have sometimes produced heating issues, though we don't yet know if this is also a problem with the GT 3. Realme has confirmed that the phone features battery cooling tech, but we won't know how effective this is until testing the phone.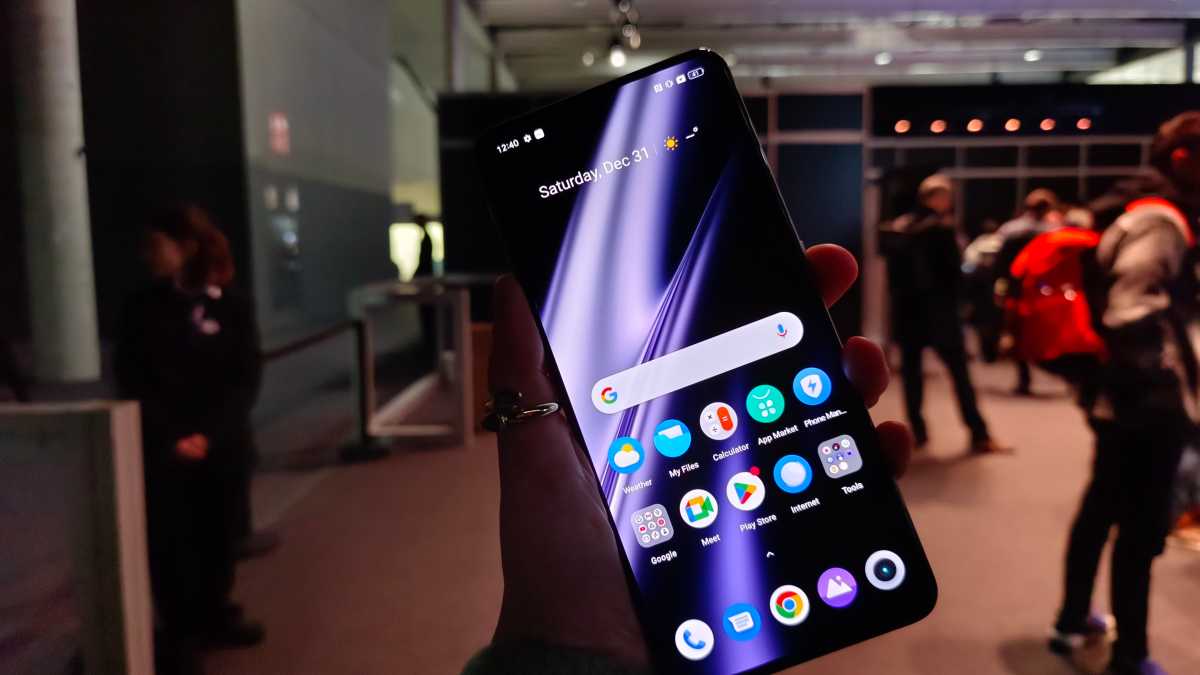 Hannah Cowton / Foundry
Alongside the headline feature, the GT 3 also comes with a 144Hz OLED screen, and is available in a choice of two colours: black and white. The camera module features RGB lighting along the outside, which glows for incoming notifications, and can indicate battery life by lighting up red.
Performance wise, it sports the Snapdragon 8+ Gen 1 processor, with five different RAM and storage options available. It also features a triple 50Mp rear camera with OIS.
You can read up on the full specs for the Realme GT 3 here. We also have all the latest news from MWC, including the newly announced OnePlus foldable and Lenovo's new budget 2-in-1 device.