At MWC 2023, we got hands-on with Huawei's new Watch GT Cyber. It brings a whole new dimension to customisable wearables thanks to a watch face that can completely detach from not only the strap, but the casing as well.
The wearable is currently exclusive to China and and South East Asia. It launched at the end of 2022, with prices starting from ¥1,288, which translates to around $185/£153.
To change the casing, you simply press down on the 1.32in AMOLED screen, and it pops out. It then clicks into another body with ease. The crown is still present on the watch face, and can also be swapped out for other colour options. The screen automatically adjusts to match the case's theme, too.
Alternatively, owners can take a snap of their outfits on their phone, and the watch face will adjust to match the colours of your threads using the accompanying app.
The Watch GT Cyber offer seven days of battery life, which is better than some other wearables from the likes of Google and Samsung.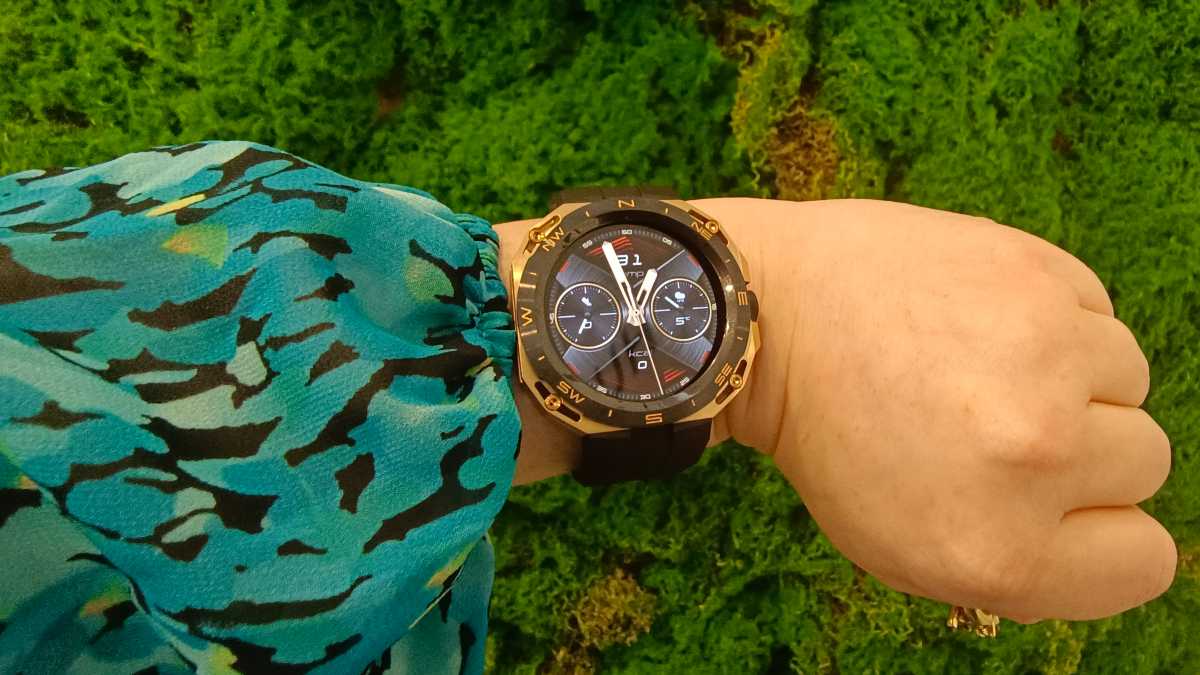 Hannah Cowton / Foundry
Despite the customisation factor, this smartwatch still has a 5ATM water resistance rating. Huawei also claims that it passed 16 strict durability tests. Hardware has always been a strength for the brand, as it proved with the launch of the hybrid Huawei Watch Buds earlier this year.
Plus, the Watch GT Cyber has similar health and sports tracking features as the Huawei Watch GT 3. It runs HarmonyOS, Huawei's own smartwatch software.
In the box, buyers get two case options, but more can be purchased from Huawei – six different variations were available at the time of writing, split into Urban and Sport themes.
Straps and cases are currently the only accessories offered with the Huawei Watch GT Cyber. However, there are many more additions that Huawei could produce. The most obvious is to branch into cosmetic and jewellery options, offering things like pocket watch cases or necklaces.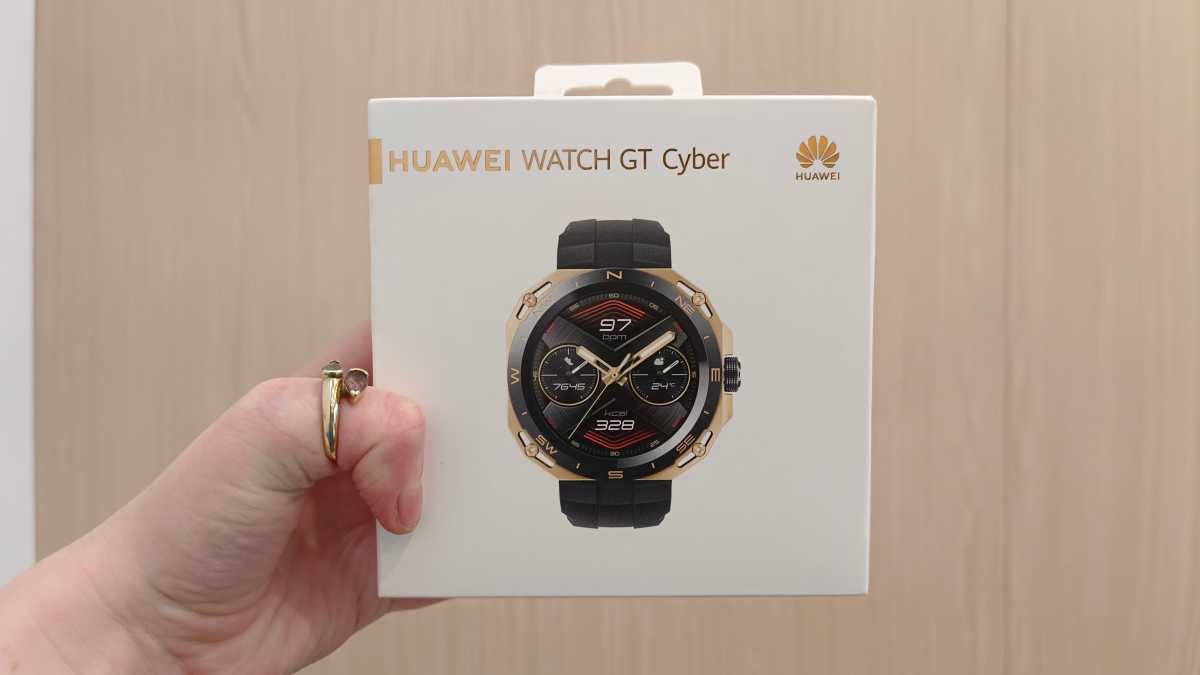 Hannah Cowton / Foundry
Of course, a spokesperson for Huawei pointed out that if it wasn't worn close to the body then the tracking options wouldn't work successfully. Nonetheless, this feels designed with fashion at the forefront, so additional options would surely appeal to a wider audience. Plus, we're seeing more wearables double up as jewellery, like the Oura Ring Gen 3.
Sadly, there are currently no plans to release the Huawei Watch GT Cyber in European or Western markets. However, if it sees some success in China and and South East Asia, it could certainly give the global wearable market something to think about – especially if someone dares to offer multiple casing options beyond just watches.