You might have assumed that after the 3D TV fad came and went and the Amazon Fire Phone with its 3D screen absolutely tanked, that the tech industry had given up on 3D.
But it turns out one company is unperturbed.
ZTE, the Chinese phone maker behind the Red Magic and Nubia brands, has partnered with US AI firm Leia, Inc. to build a glasses-free 3D tablet.
Launched at Mobile World Congress 2023 in Barcelona, the Nubia Pad 3D is an Android tablet with a large 12.4in 2.5K LCD screen with a high 120Hz refresh rate, four Dolby supported speakers, and a big 9070mAh battery crammed into its black matt metal frame.
I've spent some time poking around the tablet's giant screen and fired up a few 3D apps on the show floor at MWC. It's cool, but it's hard to see this becoming popular with consumers.
Despite unveiling the tablet at Barcelona, it was technically already launched at CES in Las Vegas back in January with Leia branding as the Lume Pad 2.
All the 3D smarts are provided by Leia, a company that says it can provide "an immersive digital experience with its 3D AI technology".
The Nubia Pad 3D looks identical to the Lume Pad 2, which retails for $1,099 – that's the same price as the 12.9in iPad Pro. Apple's slate has the immensely power efficient M2 chipset – much more powerful than the Qualcomm Snapdragon 888 chipset that dates back to 2020.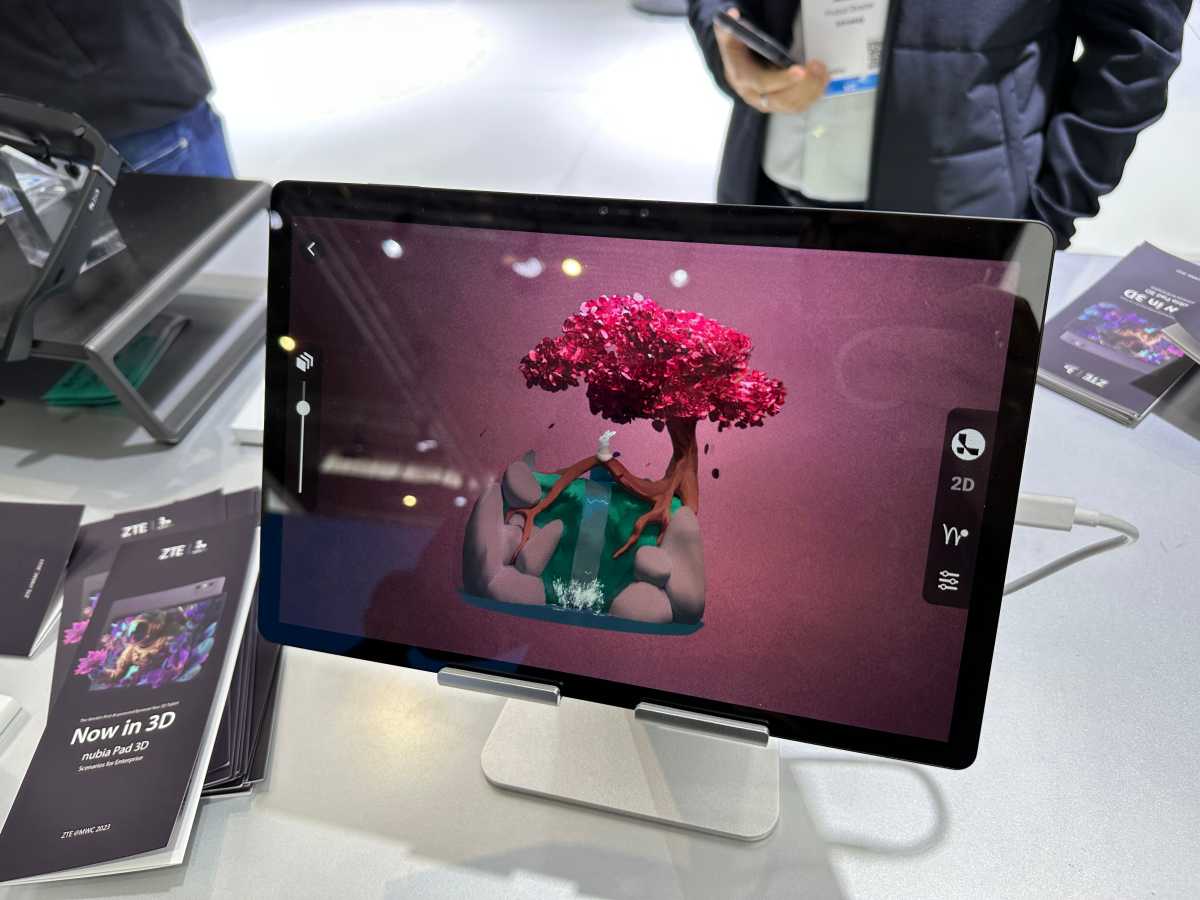 Henry Burrell / Foundry
The metal and screen size make the Nubia Pad 3D rather big and heavy, but the payoff is a 3D display that doesn't require glasses, just like Amazon's ill-fated phone and the incredibly popular Nintendo 3DS consoles.
"3D has been there for a while but we are now enhancing the 3D viewing and content creation with the latest AI technologies", said Cecilia Qvist, Leia, Inc.'s chief executive.
"The AI brings the 3D experience to a whole new level, both in terms of viewing comfort, and the ease it is to create 3D content at a whim – a five year old can now create and share stunning immersive art in seconds using the device."
There's a slight catch, though. You have to use Leia branded apps for streaming, gaming and video calls. There's an entire Leia app store with apps to create 3D video, convert TikTok and YouTube videos into 3D, and 3D video calling app.
If you want those fancy 3D video calls, you'll have to get your friends and family to buy the tablet.
Given I found it impossible to move my friends off WhatsApp onto Signal – a free smartphone app – you're more likely to win the lottery than convince any of yours to buy an expensive 3D tablet.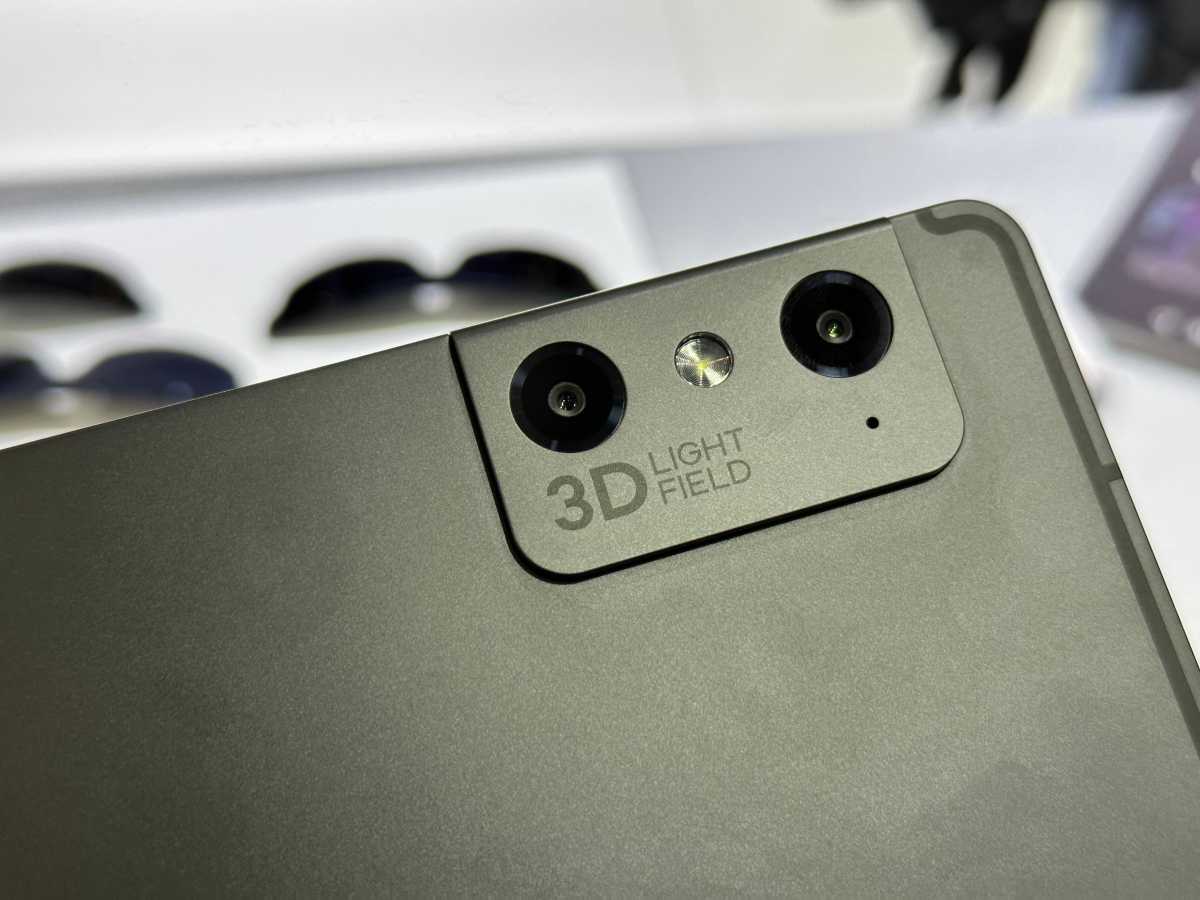 Henry Burrell / Foundry
After playing around with the Nubia Pad 3D, I can see there's some appeal. The 3D apps pre-loaded show various characters in impressive three dimensions, but you can only rotate them around in a demo.
There's a simple dungeon exploration app that looks a bit like a top-down Zelda game, with visuals popping slightly off the screen.
I took a photo with the tablet's cameras in the app that claims to convert 2D images into 3D, but the final product was jarring, with the 3D struggling to form. It made me feel a little queasy.
The technology is fairly impressive but it's probably not worth buying into as a consumer, especially for the asking price of the Leia version, but the Nubia Pad 3D's price is unconfirmed.
And after all, we did have tech like this that was debatably more fun more than a decade ago with the Nintendo 3DS. And that was much cheaper.
To be fair, Nubia is advertising the tablet at MWC as a product for enterprise businesses. The Nubia 3D Pad will be available for pre-order sometime in March, with availability in the Americas, Europe and Southeast Asia.