Hot off the heels of this month's OnePlus 11 launch, the company is back with a new version of the phone – but this one you can't buy.
The OnePlus 11 Concept won't ever go on sale, and instead OnePlus is simply showing the shiny – literally – new phone off at the MWC trade show in Barcelona.
The hook here is twofold: new liquid cooling technology that can help the phone run cooler for longer, and a set of lights and other effects to show that cooling off.
OnePlus says its 'Active CryoFlux' tech was influenced by gaming PCs, borrowing their approach of pumping liquid through pipelines that run across the phone's body. The pipelines sit between layers of the phone's body, and the liquid – a mix of water, oil, and micro-powder – is pumped around by a ceramic piezoelectric micropump that takes up less than 0.2 cm2 – so the phone as a whole is basically no bigger than before.
Of course, there's no point in including all that fancy tech if you can't even see it, so the 11 Concept is fitted with a transparent rear to make sure we all know the glowing blue pipelines are there – a design that has already raised a few eyebrows thanks to its similarity to the glowing Nothing Phone (1), a rival device launched by former OnePlus co-founder Carl Pei.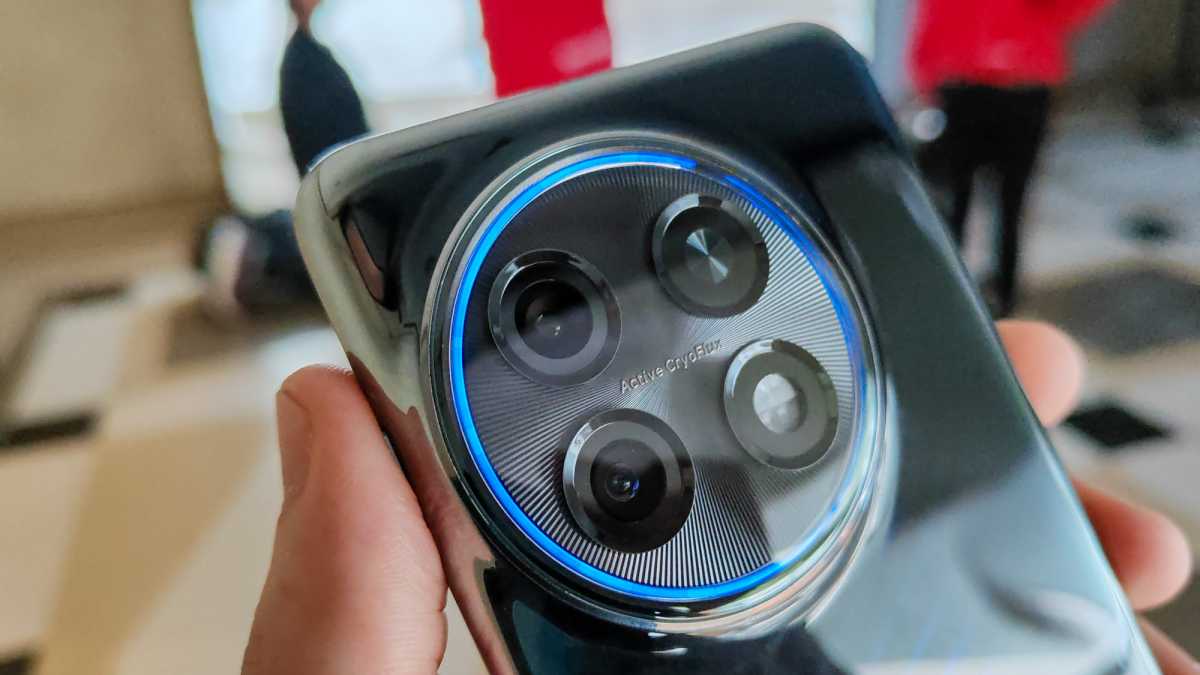 Dominic Preston / Foundry
The camera module is in turn surrounded by a circular pipeline with more liquid flowing through, though this is more for visual effect than any practical cooling benefit. Guilloché etching – a technique borrowed from the luxury watch industry – completes the look of the lenses. A slimmer bezel and glass unibody design make the phone as a whole feel especially slick.
Liquid cooling itself is already in phones, of a sort – vapour chamber cooling is typical these days, with tiny amounts of liquid allowed to heat to form vapour, then condense and cool the hardware. This approach is slightly different, as the liquid will stay, well, liquid.
Xiaomi once showed off a similar method to this itself, which it called Loop LiquidCool – but that tech was demoed in late 2021 and hasn't even appeared in a concept phone, let alone a real product, since then.
The OnePlus iteration sounds – and, to be fair, looks – pretty impressive, but most people are likely to find the gains are minimal at best.
During gaming you can expect the phone to stay "up to 2.1°C" cooler with Active CryoFlux, resulting in a whopping gain of 3-4 frames per second. Temperatures could drop by 1.6°C during charging, taking 30-45 seconds off the total charge time. Since the OnePlus 11 topped up to full in just 26 minutes when we tested its charging for our review, a drop of less than a minute doesn't sound game-changing.
Still, the flagship phone wars are won by marginal gains, so improved cooling may yet give OnePlus an edge.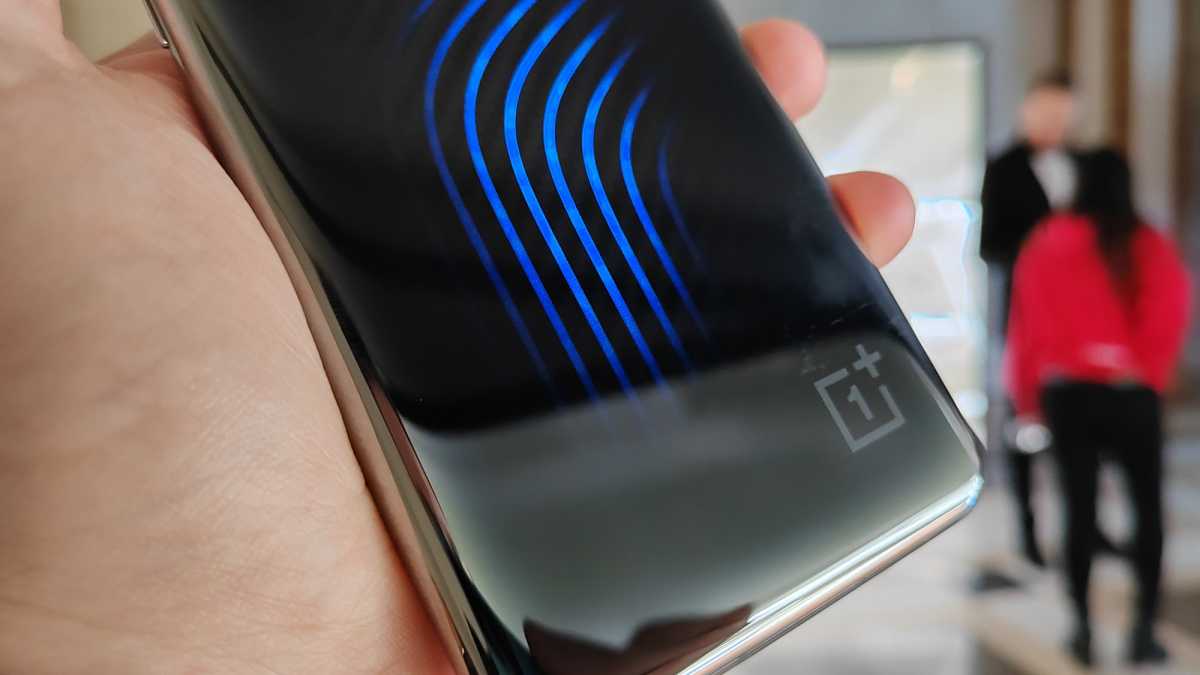 Dominic Preston / Foundry
OnePlus has confirmed that the Active CryoFlux tech "will be in a future device," so it won't stay solely a concept for long. That's at least an improvement from the last OnePlus concept device, a handset shown off at CES 2020 capable of hiding its cameras thanks to glass that could shift between transparent and opaque. That tech never appeared again in a OnePlus phone – or a device from any other manufacturer, for that matter.
Last year the OnePlus 10 Pro flagship was followed in August by the performance-focussed 10T, the closest OnePlus has come yet to a gaming phone. OnePlus has said that this year we won't see an 11T appear though, so who knows when this cooling tech will make it into consumer hardware – perhaps next year's OnePlus 12?
OnePlus also announced that the OnePlus 11 has become the first Snapdragon 8 Gen 2 phone to be certified by Qualcomm as ready for its Snapdragon Spaces XR tech, and revealed that Tower of Fantasy is the first game to support hardware-enabled ray-tracing on the 11.
Elsewhere at MWC, Xiaomi gave a global launch to its 13 and 13 Pro flagships, Nokia has launched phones you can repair yourself at home, and later today we're expecting Honor to do the same for its Magic Vs and Magic 5 handsets.