Smeg's collaboration with Italian coffee brand Lavazza produced a beautiful coffee machine that marries Smeg's covetable retro aesthetic with Lavazza's high quality capsule coffee machine build.
And now you can buy it at half price.
We've spotted two great deals that will get you this beautiful little capsule coffee maker for just 50% of its £249.99 RRP.
The lowest price is from B&Q, where you can buy it in red for just £119.99.
But John Lewis has two colour options (black or red) for just a few quid more – £124.50.
Although the machine's RRP is £249.99, at the time of writing, it is widely available for £199.99, making the saving more like 38% or £75.49, which is still very good.
If it sells out at John Lewis or B&Q, you can get a similar deal from Lavazza. The saving is not quite as good as the ones we found but the red model is available in a Valentine's Day promotion for £149 – still £50 off its best usual price and £100 off the RRP.
That's if you're in the UK, anyway. This machine is not for sale in the US, where there are just two capsule coffee machines you can buy from Lavazza: the Classy Mini and the Classy Plus.
About the machine
The Lavazza A Modo Mio Smeg is a capsule machine that, as the name suggests, is compatible with Lavazza's a A Modo Mio capsules – espresso pods that come in a number of intensities and flavours, including long coffees. In our opinion, they are some of the best espresso pods available.
Another point in their favour is that A Modo Mio capsules can be industrially composted, which means there's no need to collect them in a bag for recycling. They can just go in with your food waste for council collection. You can't compost them at home, however.
The machine itself is simple to use and like all of Lavazza's capsule coffee makers, it allows for some personalisation. In this case, you can opt for a standard or a long espresso. You'll have to prepare the milk separately, but you can buy a milk frother from Lavazza.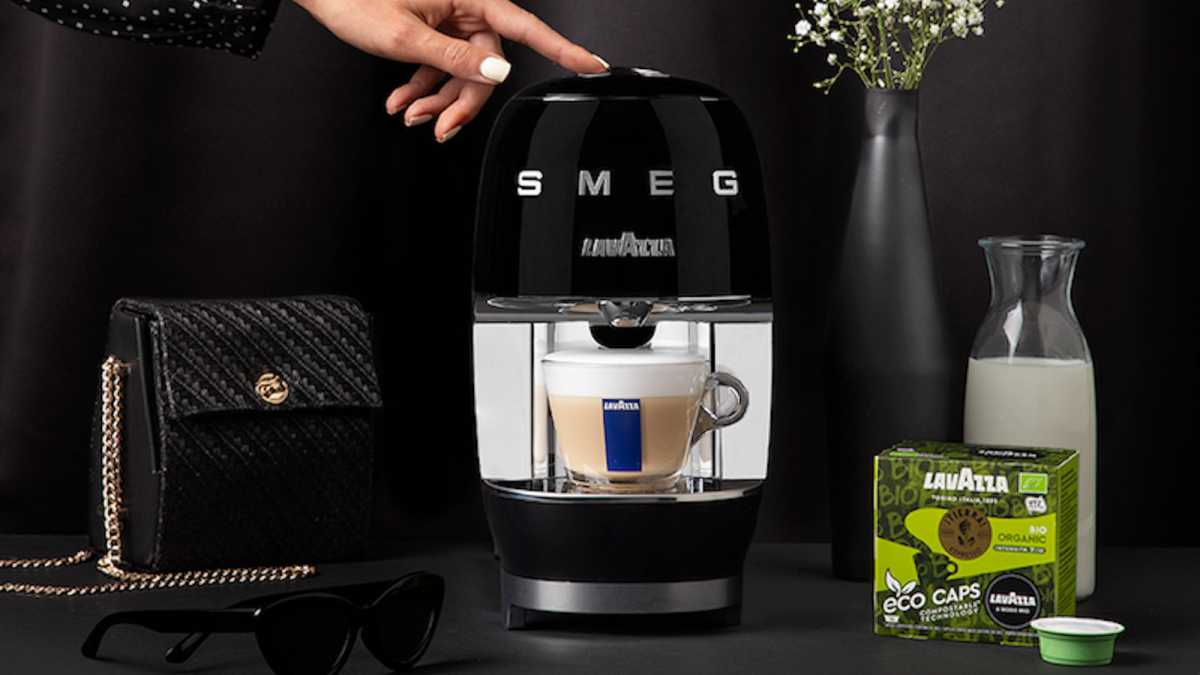 Lavazza
The Lavazza A Modo Mio Smeg is fairly compact at 15.7 x 29 x 36.6cm and has a 0.9 litre water tank. It automatically ejects used capsules and there's space to store six used capsules inside before it needs to be emptied. The cup shelf/ drip tray is adjustable as well.
We've reviewed a number of Lavazza machines: the Desea and the Voicy – which comes with an inbuilt Amazon Alexa speaker – are two of our favourites.
If you'd more coffee machine buying options, have a look at our round-ups of the best coffee machines overall and the best capsule coffee makers.