The term 'artificial intelligence' began life back in the 1950s, but it's something almost all of us will have encountered. Online maps, facial recognition and even social media are all considered forms of AI, but in recent years the tech has expanded to become more humanlike.
Virtual assistants such as Alexa, Google Assistant and Siri have all been created to speak and respond like a person, but new advanced chatbots have knowledge no human can match.
They include one you've probably heard a lot about recently: ChatGPT. But what actually is it, and what can it do that wasn't possible already? Here's everything you need to know.
What is ChatGPT?
Created by American company OpenAI in late 2022, ChatGPT is an advanced chatbot that falls into the category of 'generative AI'. Essentially, this means you enter a written prompt and get a text-based response back.
But the big appeal of ChatGPT is the sheer range of different queries it can handle. OpenAI has trained it on the company's 'GPT-3' language learning model, meaning it's familiar with around 175 billion parameters. Future versions could extend this as high as 1 trillion.
As a result, you can be incredibly specific about what you want ChatGPT to do. It can write in the style of a particular writer, convey a particular tone or provide advice for scenarios that are completely unique to you.
How to try ChatGPT
ChatGPT is available for anyone to try via the OpenAI website.
You'll need to sign up for an account if you haven't already. It requires an email address, password, first and last name and phone number.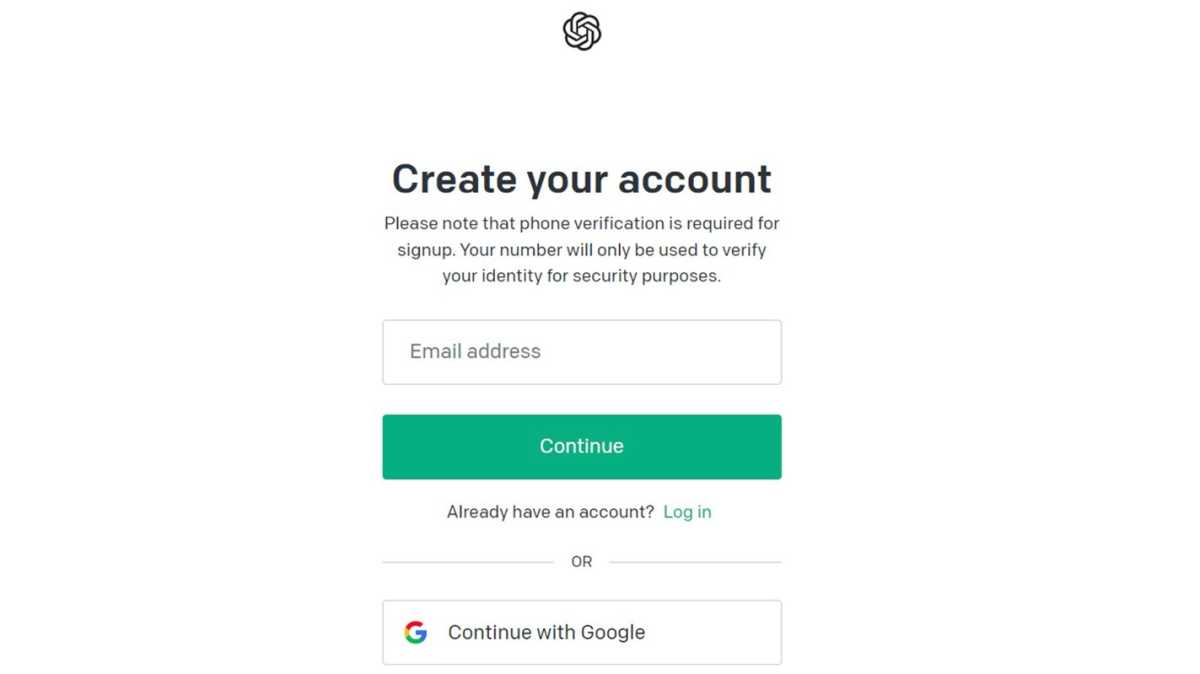 Anyron Copeman / Foundry
Once your email and phone number are verified, you can start typing away at chat.openai.com/chat.
However, you might be seeing a message saying 'ChatGPT is at capacity right now'. ChatGPT is incredibly popular, so user numbers often have to be limited.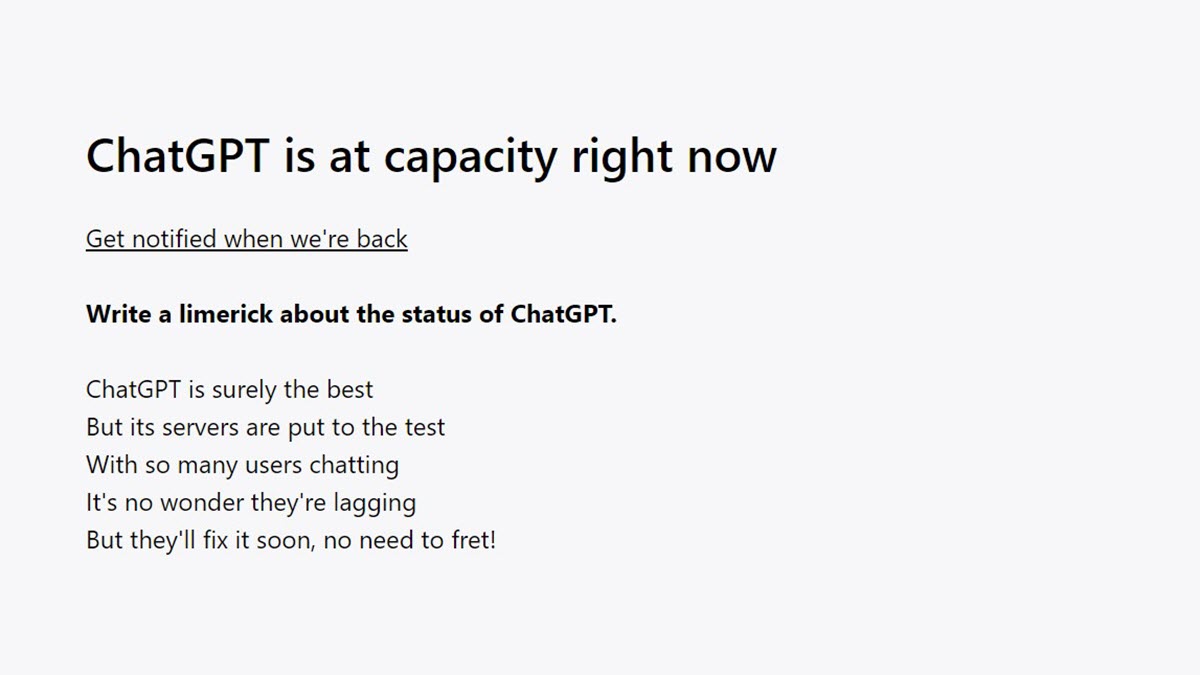 Anyron Copeman / Foundry
When this happens, you can sign up to be notified when it's back, or join the waitlist for a ChatGPT Plus subscription – it costs US$20 per month.
Alternatively, you can join the waitlist for the new Bing, which includes conversational features based on ChatGPT.
What can ChatGPT do?
Almost anything you ask it to, provided it can be produced using text or code and isn't considered inappropriate. Open AI includes the following as examples:
Explain quantum computing in simple terms
Got any creative ideas for a 10 year old's birthday?
How do I make an HTTP request in Javascript?
But it can handle more advanced and specific queries, too. Try these:
Write a poem about LeBron James in the style of George Orwell
Explain inflation like I am 5
Give me ideas for a 50th wedding anniversary for fans of gothic architecture who live in Brazil
However, there are some caveats to be aware of. OpenAI acknowledges that ChatGPT can occasionally generate incorrect information, harmful instructions or biased content. It's also currently limited to knowledge available until the end of 2021, but that's expected to change soon.
How is ChatGPT different from customer service chatbots?
If you've ever used customer support via live chat (or Twitter DMs), you may have already encountered chatbots. These aim to answer common queries and point you in the direction of existing support within a few seconds.
But for anything specific (or not covered by support articles), you'll almost certainly need to speak to a human. Customer support bots have been trained on a very limited amount of data, so they can't handle anything complex.
By comparison, ChatGPT's extensive training means it can deliver credible answers for almost anything. Their accuracy may not be as good, but they can draw on lots of information online and create new content of their own.
Related articles