Le géant Facebook propose à ses utilisateurs un service de messagerie Messenger pour rester en contact avec ses proches ou communiquer avec tout autre membre par appel vocal, vidéo et messages privés. Il est proposé sous la forme d'une app sur iOS et Android, ou peut être directement accessible via l'interface Facebook sur ordinateur.
Parmi toutes ses fonctionnalités, une option aide à savoir si le message a bien été envoyé, reçu et lu. Réciproquement, les correspondants seront aussi mis au courant de ces statuts.
Et, si après l'avoir ouvert, vous avez besoin de plus de temps pour répondre, sachez qu'il est tout à fait possible d'éviter que la mention "Vu" soit affichée sur vos différents appareils. Nous vous expliquons comment à travers ce tutoriel.
1. Utiliser Facebook Messenger en mode avion
Messenger ne permet pas d'enlever officiellement les confirmations de lecture. Pour ce faire, l'une des solutions est désactiver Internet sur votre smartphone avant d'ouvrir le message, avec le mode avion par exemple.
Sur Android
Depuis l'écran d'accueil, glissez votre doigt du haut vers le bas, puis appuyez l'icône en forme d'avion.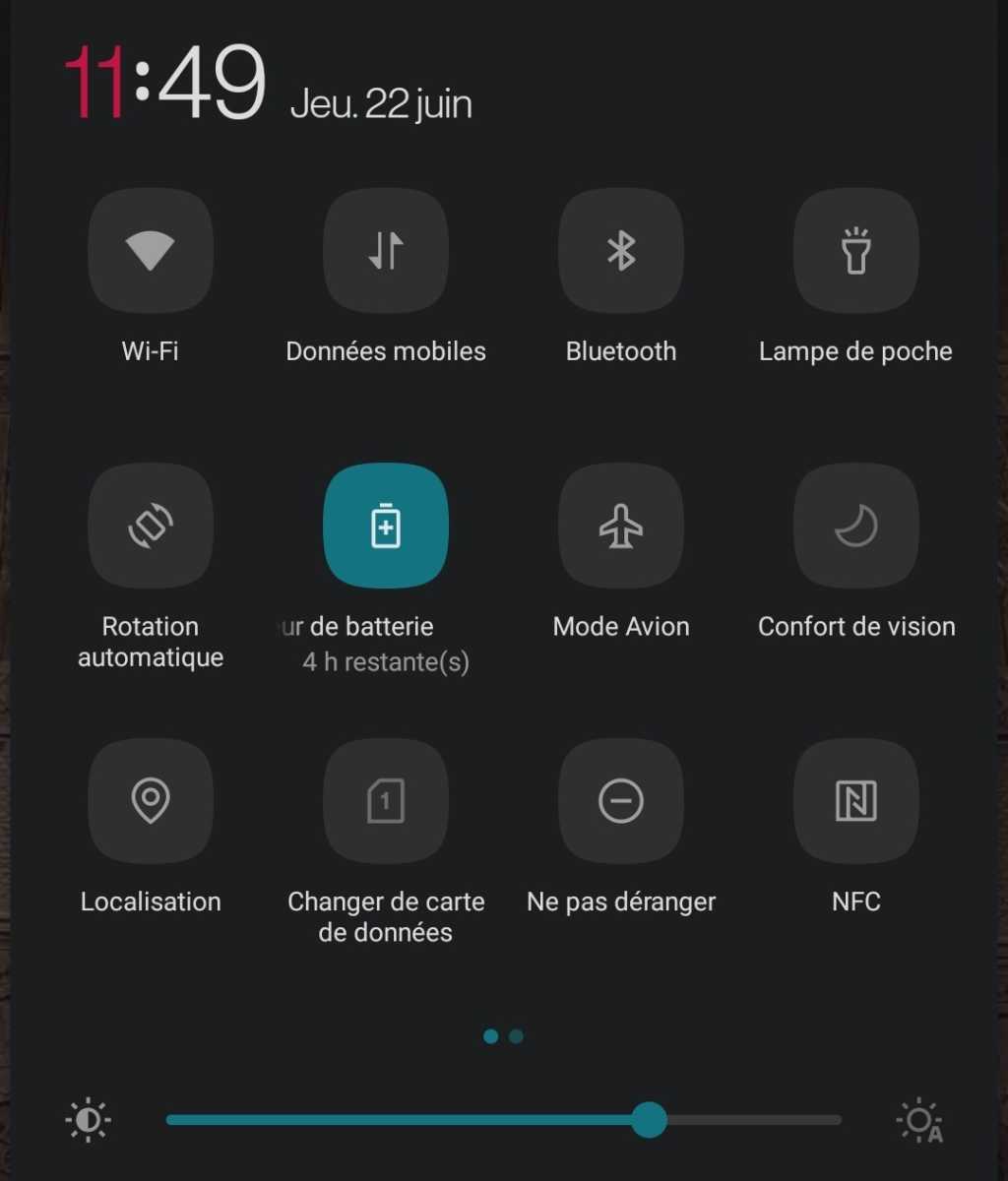 Mathilde Vicente / Foundry
Sinon, maintenez appuyez sur le bouton d'alimentation de votre smartphone pour activer le mode hors ligne.
Sur iOS
Comme sur Android, balayez votre écran d'accueil, puis sélectionnez l'icône en forme d'avion. Vous pouvez aussi simplement passer les Réglages.
Ensuite, dans les deux cas, une fois la fonction enclenchée, ouvrez l'app Messenger et lisez vos messages sans que l'auteur ne soit au courant. N'oubliez pas de le désactiver une fois que vous avez terminé.
2. Lire des messages Facebook Messenger sur votre ordinateur
Pour éviter de faire apparaître la mention "Vu", il existe des extensions grâce auxquelles il vous sera possible de consulter vos messages incognito.
Sur Chrome, installez Unseen for Facebook Messenger. Pour cela :
Ouvrez un nouvel onglet Google Chrome.
Cliquez sur les trois petits points verticaux, dans le coin en haut à droite.
Cliquez sur Plus d'outils, puis sur Extensions.
En haut à gauche de l'écran, cliquez à nouveau sur Extensions, puis sur Chrome Web Store
Dans le champ de recherche, en haut à gauche, tapez Unsee for Facebook Messenger.
Cliquez sur Ajouter à Chrome, son installation se fait automatiquement.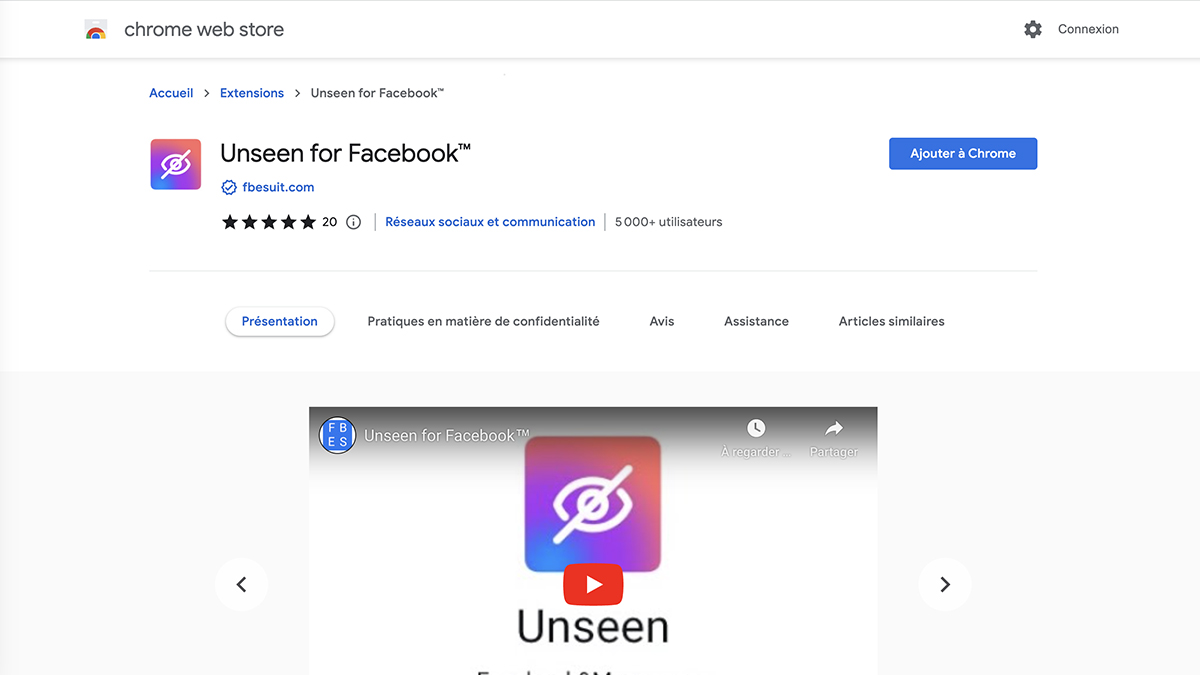 Mathilde Vicente / Foundry
Une fois ces étapes passées, une icône apparaîtra à droite de la barre d'adresse. En cliquant dessus, vous accéderez aux différents paramètres proposés par l'extension, deux d'entre eux étant déjà activés par défaut : Block the "seen" feature of the chat (pour bloquer le vu) et Block the "delivery receipts (pour bloquer l'accusé de réception).
Articles recommandés :