Samsung added an Ultra model to its flagship smartphone line-up two years ago, but an equivalent version for laptops had never materialised – until now.
As the name suggests, the new Galaxy Book Ultra is the most powerful laptop Samsung has ever made. It even beats 2021's Galaxy Book Odyssey, a device that was specifically designed for gaming. Samsung says this new model is suitable for games and content creation, with the specs suggesting both are well within reach.
The Galaxy Book Ultra is powered by Intel's latest 13th-gen H-Series chips, with a choice between Core i7 and Core i9 models. These aren't quite the most powerful Intel makes – that award goes to the Core HX-Series – but they're not far off. Combined with 16 or 32GB of RAM and either the RTX 4050 or RTX 4070 from Nvidia's newest GPU range, performance should be excellent.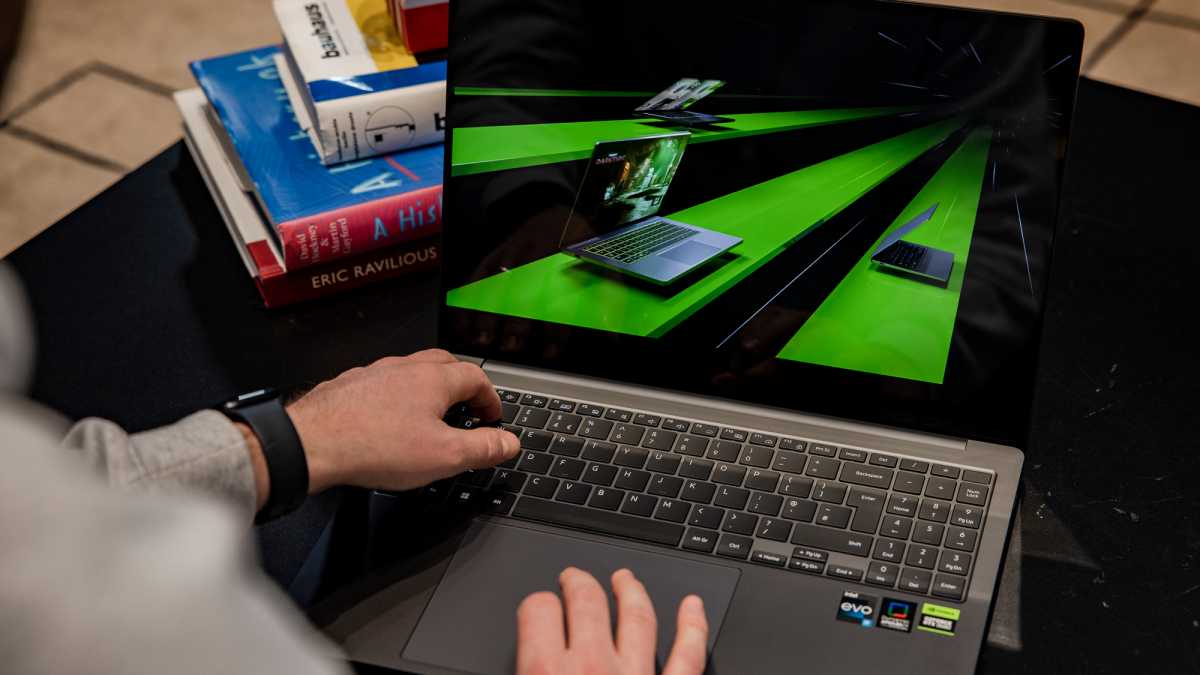 Dominik Tomaszewski / Foundry
The large laptop is equipped with a 16in, 2880×1800 OLED display, with Samsung finally shifting to a 16:10 aspect ratio after years at 16:9. This gives you slightly more space to enjoy the 120Hz refresh rate and 500 nits of max brightness, although the display specs are identical on the cheaper Galaxy Book Pro models launching alongside the Ultra.
What you give up with the Pro models is performance. Both the Book 3 Pro and Pro 360 drop down to Intel's less powerful 13th-gen P-Series, with only Core i5 or i7 available here. Rather than a discrete GPU, you'll have to be content with Intel Iris Xe integrated graphics instead. The trade-off is that the 16in Pro models are lighter and slimmer than the Ultra, which needs more space to cool its components.
Beyond the CPU and GPU options, the laptops have a lot in common however. In fact, the only other feature exclusive to the Galaxy Book Ultra is the more advanced HDMI 2.0 port (as opposed to HDMI 1.4). The Galaxy Book 3 Pro (14in and 16in) and Galaxy Book 3 Pro 360 (16in) all include 2x Thunderbolt 4 USB-C ports, 1x USB-A, a microSD card slot, and 3.5mm headphone jack.
Alongside a 1080p webcam (with auto framing, light correction and eye contact features), dual ANC mics, and quad speakers across all models, most people will be just as happy with the Book 3 Pro or Book 3 Pro 360. You even get a choice between a graphite or neige finish, while the Ultra is limited to graphite only.
As the name suggests, the Book 3 Pro 360 benefits from a touchscreen, convertible functionality, and a built-in S Pen stylus. It's also the only laptop in the range to include optional 5G support, something even the Ultra lacks.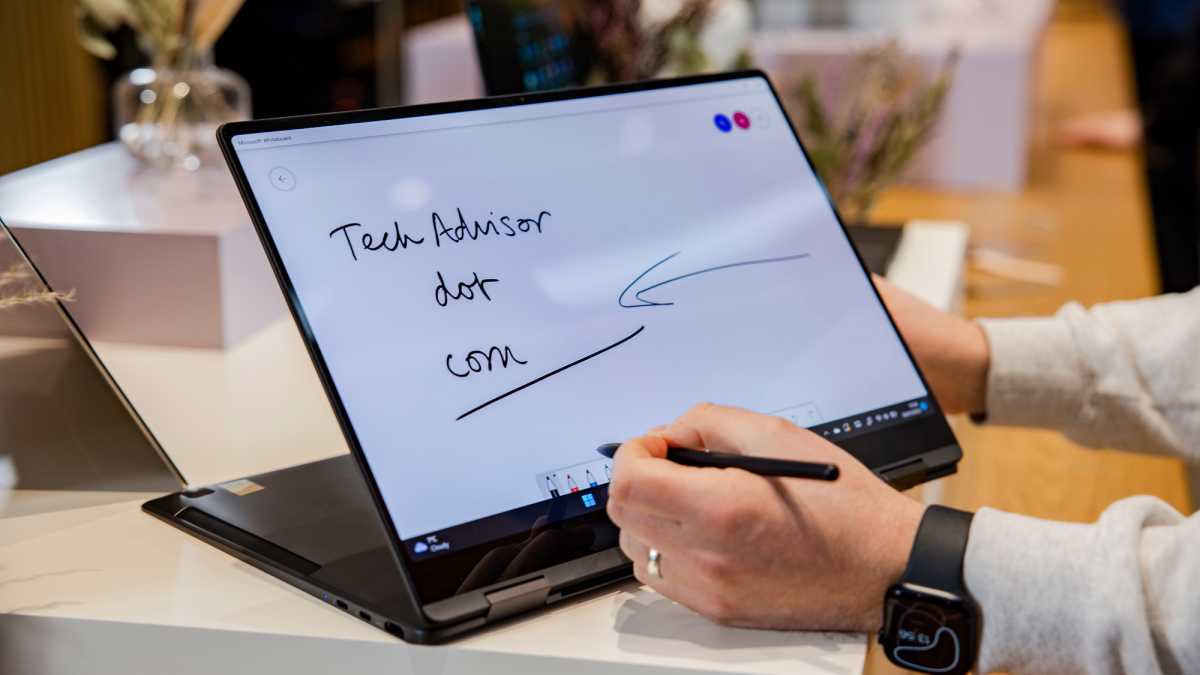 Dominik Tomaszewski / Foundry
Every model runs Windows 11 Home out of the box, but Samsung has added some software features that help Galaxy Book devices work more smoothly with the company's smartphones and tablets.
These include the sharing of recent websites and passwords, one-click hotspot connection, and the ability to transfer RAW files straight from a Samsung phone. To help with the latter, any purchase of a new Galaxy Book 3 laptop includes a free two-month subscription to Adobe Lightroom.
So far, we only have UK pricing and availability. The Galaxy Book 3 Pro starts at £1,299, while stepping up to the Galaxy Book 3 Pro 360 will cost you at least £1,549. Both are available to pre-order today, ahead of release on 17 February. There's also a cheaper Galaxy Book 3 360, which costs £1,099 or more.
However, you'll have to wait a bit longer for the Galaxy Book 3 Ultra, which has a starting price of £2,449. Pre-orders for it will be live on 14 February, ahead of release on 22 February.
Related articles