Prince Harry's tell-all memoir Spare has been flying off the shelves since it first launched. The book is packed full of details about his life growing up in a royal household, and also charts his journey to meeting his wife, Meghan Markle.
If you'd like to get your hands on a digital copy, but don't want to pay for one, then there is a way. Here is everything you need to know.
How to download Spare for free on Audible
The best way to get Spare at no cost is to sign up for a free trial of Audible, Amazon's audiobook service.
New members get one free credit to use on any audiobook in the library, which includes Spare. You don't need to be a member of Amazon Prime to sign up, all you need is an Amazon account (if you don't have one already).
The audiobook is narrated by Prince Harry himself, so you can hear the story in his voice.
If you'd like more detailed information on how to get the audiobook for free, here are the steps you need to take:
Time to complete:

5 minutes

Tools required: Audible website, PC/smartphone
1.
Create an account on Audible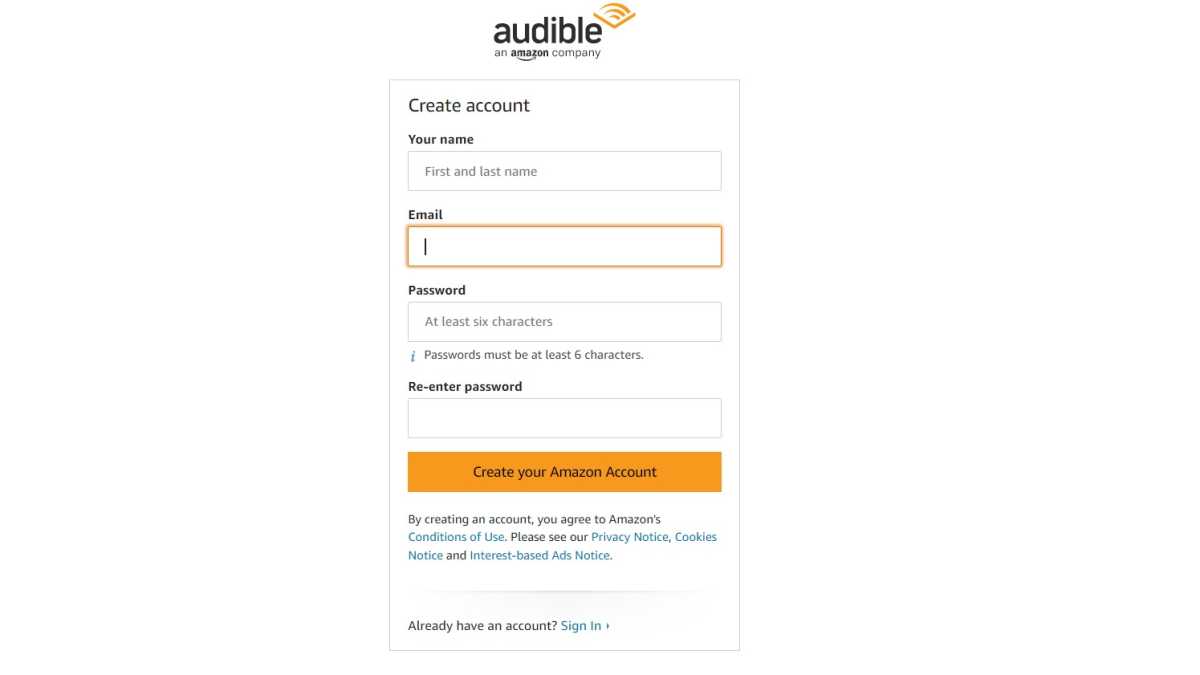 Hannah Cowton / Foundry
Create an Amazon account through the Audible website, or sign in to an existing one
You don't need to have an Amazon Prime membership to do this
2.
Enter your payment details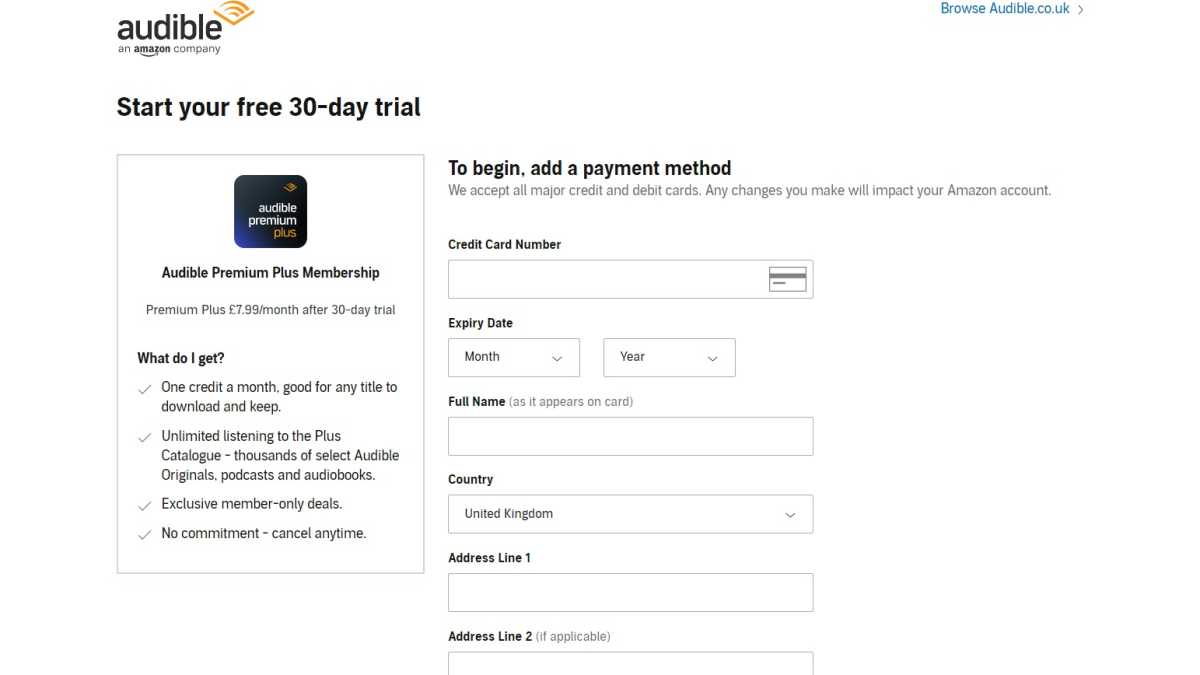 Hannah Cowton / Foundry
Enter your credit card details, name and address, and then click 'Start Your Free Trial'
Audible costs $14.95/£7.99 per month after the free trial ends
3.
Search for Spare in Audible library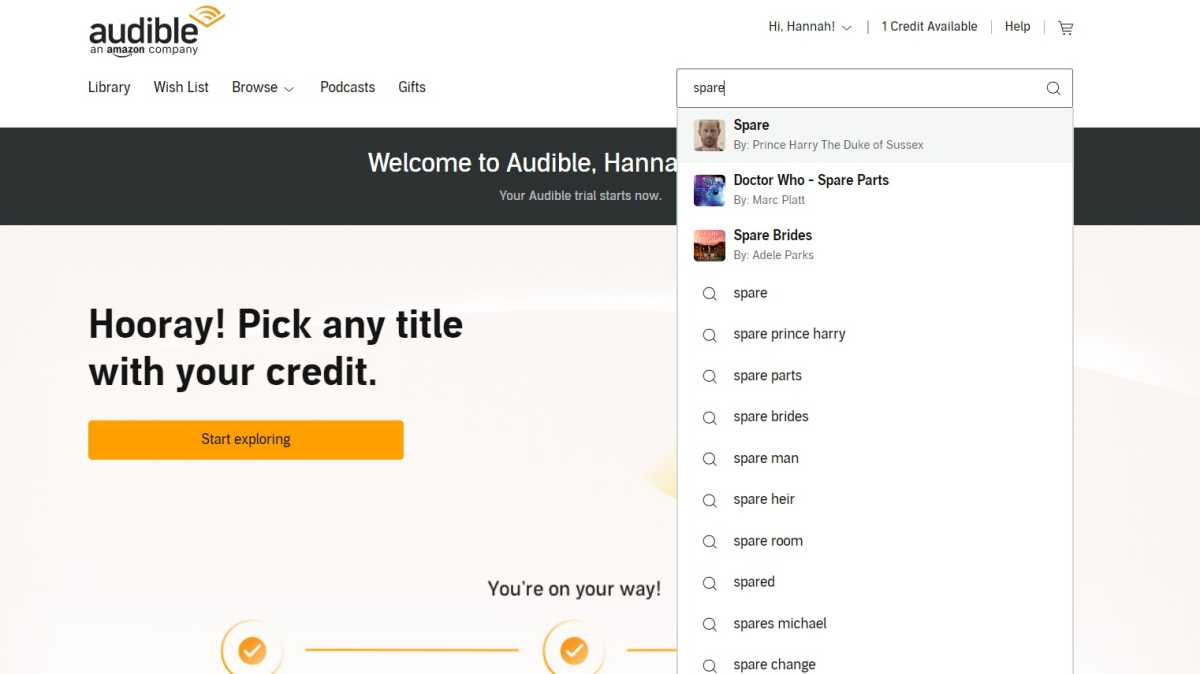 Hannah Cowton / Foundry
Your account is now active – search for Spare and click on the result which is labelled 'By: Prince Harry The Duke of Sussex'
4.
Use your free credit for Spare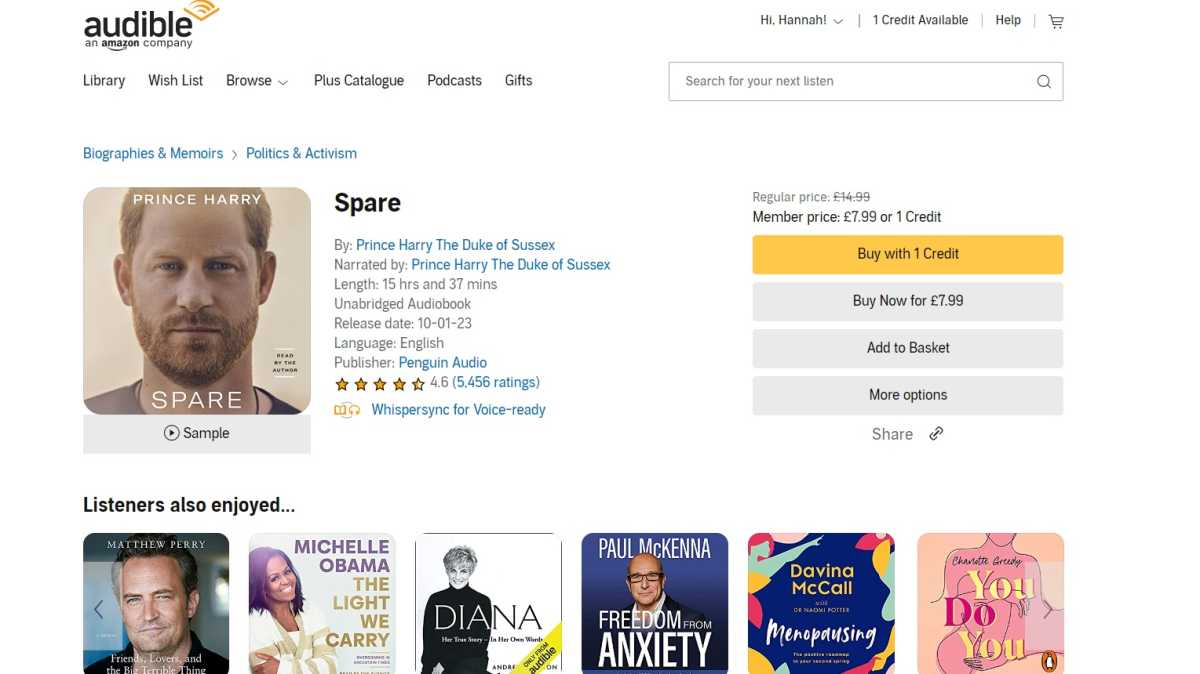 Hannah Cowton / Foundry
Click the yellow box that says 'Buy with 1 Credit'
The free credit is added to all new Audible accounts, and won't cost you anything
5.
Confirm purchase
Hannah Cowton / Foundry
Click on the yellow box labelled 'Confirm Purchase' to secure Spare
6.
Spare should now be added to your Audible library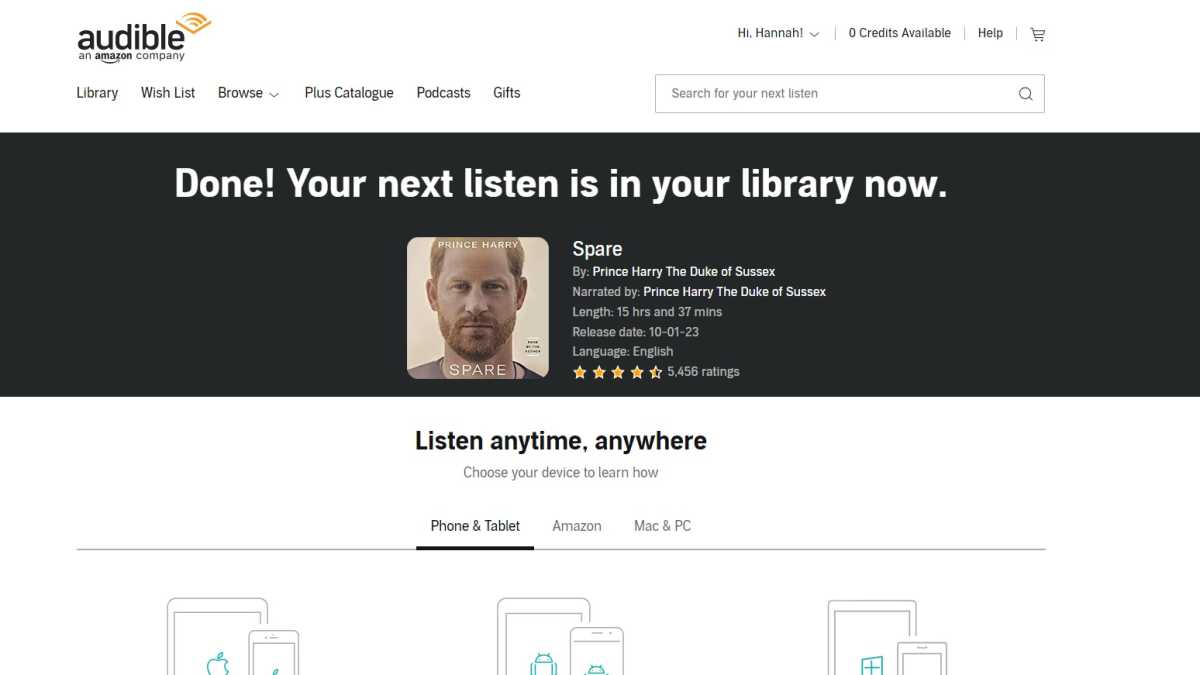 Hannah Cowton / Foundry
Audible is available on iOS, Android, PC, Mac and Kindle devices, so there are plenty of ways to listen to Spare
Just download the app, sign in, and Spare should be located in the section called 'Library'
If you don't want to pay anything, then make sure you can cancel your account before your 30-day free trial is over by going into the 'Account Details' section and continuously clicking 'Cancel Membership'.
This can be confusing, so we have more details in our guide of how to cancel Audible. If you are interested in continuing your membership, an account costs $14.95/£7.99 per month after the free trial ends.
Is Spare available on Amazon Kindle Unlimited, or as a free e-book?
At the time of writing, Spare is not available on Amazon Kindle Unlimited, so subscribers of this service will still have to pay for the e-book, which is currently priced at $17.99/£13.99. You also must have an active Amazon Prime account for this.
This means that if you want to own the book for free, you will only be able to get it as an audiobook. Of course, there are benefits to listening to the memoir. You can tune in on your commute, when you're out and about walking, or even when you're cooking dinner.