In the last year or so, we've seen companies boasting of a strange new feature in phones – satellite connectivity. Apple's iPhone 14 is the most high profile example, but it's also available in the Huawei Mate 50 Pro, while Qualcomm has recently announced that it will soon be a capability in new flagship Android models powered by its processors and supporting the Snapdragon Satellite service.
So, why would you want satellite connectivity in a smartphone and is it something you should look for when next upgrading?
What is satellite connectivity?
Normal mobile communications are handled by signals sent and received via cell-towers. The problem with these is that you have to be within a certain range of the tower for your signal to be strong enough to use for calls, messages and data.
That's why you have signal bars on your phone's status bar, indicating how strong or weak the signal is. Distance isn't the only factor, though, and you might have a poor signal because you're in a valley, or something else is blocking the signal, such as tall buildings.
In well populated areas, signal isn't generally an issue but you won't find many cell towers in the countryside, at the top of a mountain or out at sea.
Here's where satellite connectivity comes in. As you can guess, Phones that have it can use satellites orbiting the earth as a means of relaying information.
Due to how far away satellites are, it can take longer for messages to be sent (somewhere between 15 seconds and a minute) and you'll also have to point your device towards them for the best chance of the data getting through.
All of this is indicated within the apps on the relevant phones though, so there's no need for guess work.
Can I make phones calls via satellite?
There are some specialist satellite phones that can make calls using the space-based technology – you might have seen these in action movies where they're referred to as "sat phones", but they are bulky and are usually rented by the day from companies like GTC or Zoleo.
The iPhone 14 and upcoming Android phones, however, are not satellite phones. They have satellite connectivity solely for sending messages to emergency services when you're in areas that are outside cell-network coverage and need assistance. You won't be talking to anyone on the phone and you can't send text messages either: this is specific one-way communication that lets the service know where you are and the nature of your problem.
Once the message is sent via satellite, help should be on its way, with the satellite connection keeping track of your location.
For more details, here's how to use Emergency SOS via satellite on iPhone.
Qualcomm says that its Snapdragon Satellite technology will allow for two-way messaging, paving the way for a more social use of satellite connectivity, but we'll have to wait until it arrives to see exactly what's possible.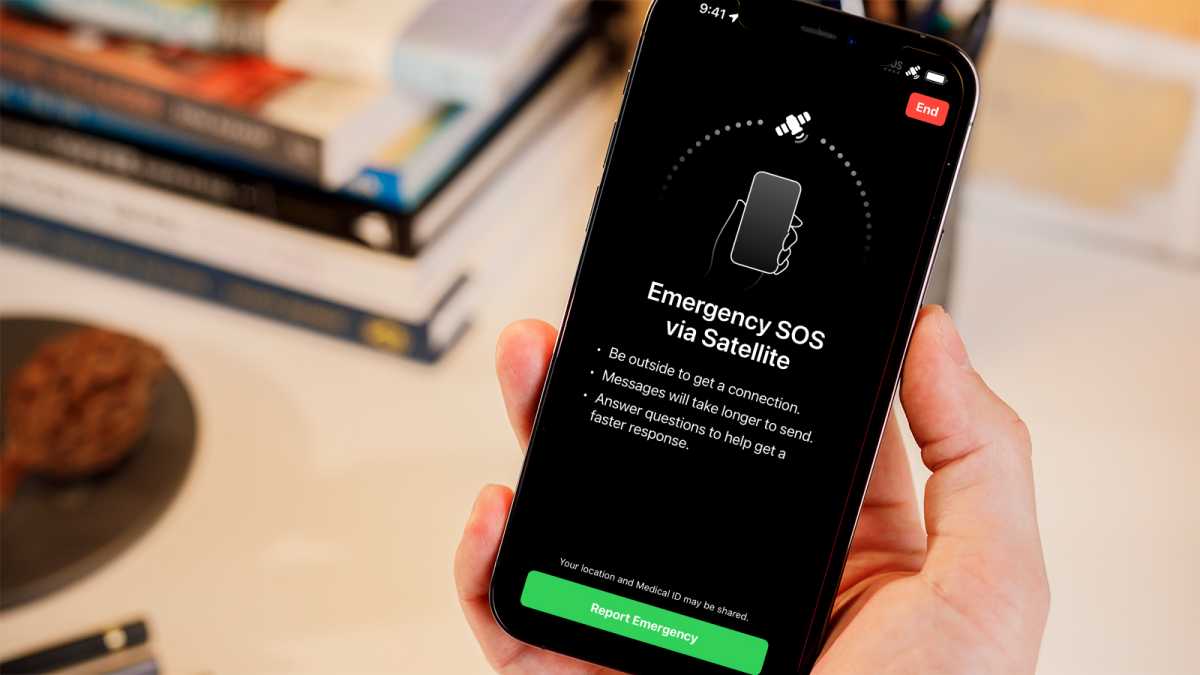 Foundry
What's the point of satellite connectivity in a smartphone?
Right now, it's a feature you hope you never need to use. Unless you suddenly find yourself in an emergency and don't have any mobile signal on your phone, there is no real point of having satellite communications on your phone, so isn't necessarily a key feature to look for in your next upgrade. But it could be a life-saver.
A lot of the marketing we've seen so far is aimed at those who go off adventuring up mountains, hiking in huge woods or embark on other outdoors activities that would usually take you to places where there are no cell towers. Knowing you're not cut-off from rescue if something goes wrong is a feature well worth having.
In goes hand in hand with other safety features that are beginning to appear in mobile tech, such as crash detection.
Which smartphones have satellite connectivity?
As mentioned above, there are few at the moment. Due to the hardware components required, it's not a feature that can be added to existing models via a software update. So, if your phone isn't one of those below (every model available at the time of writing), then it won't get the feature in its lifetime:
The recent announcement of Snapdragon Satellite looks set to quickly expand the selection, with compatible new Android devices expected to arrive in the second half of 2023.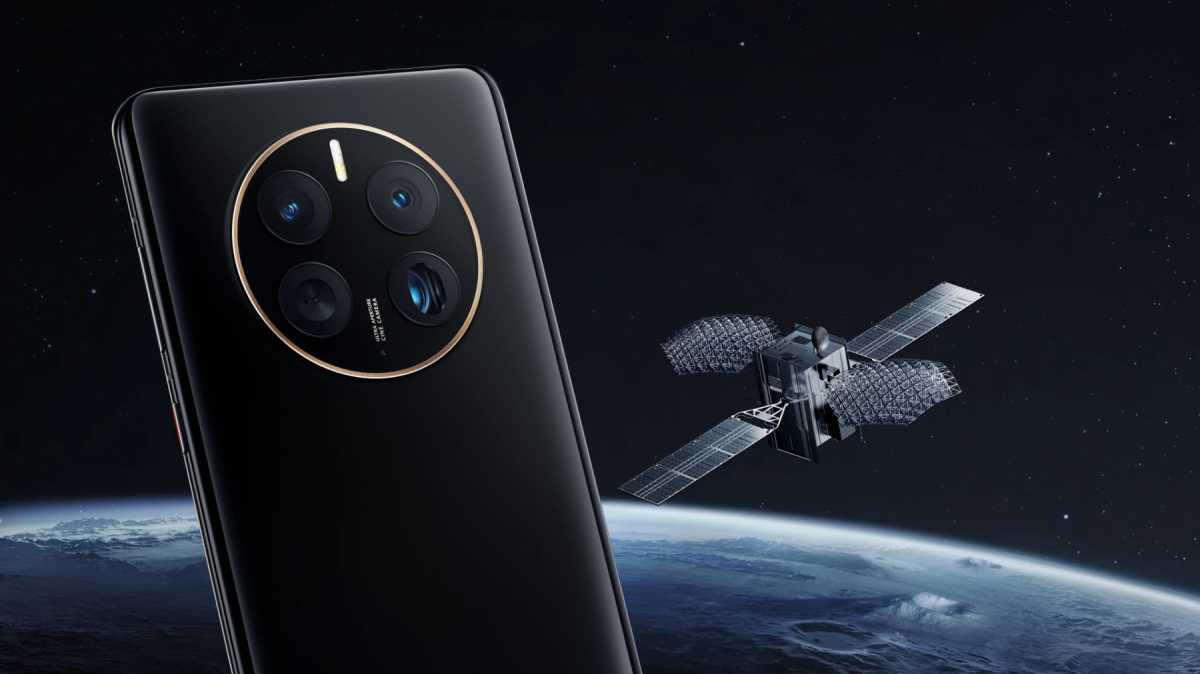 Huawei
How much does satellite connectivity cost?
Apple offers the service free of charge for two years when you buy a new iPhone 14. As this is still a new service, we don't have any information on what this may cost once the two-years are up. Huawei offers satellite connectivity only in the Chinese market for the Mate 50 Pro, and Qualcomm has stated that pricing will be down to OEMs (like Samsung) and mobile service providers. Hopefully things will become a little clearer in the near future.
Until then, be sure to take a look at our guides to the best smartphones and best phones coming in 2023.