The Samsung Galaxy S23 series is finally here, with three new phones ready to tempt you into a purchase: the S23, S23+, and S23 Ultra.
As usual the company has opened pre-orders pretty much immediately following the launch, so now's your chance to lock in an order and guarantee that you get your new handset on day one – and possibly with a tasty discount too.
Here's everything there is to know about pre-ordering a phone from the Samsung Galaxy S23 series ahead of when they officially go on sale later this month. For more on what to expect, take a look at our guide to everything you need to know about the Samsung Galaxy S23.
When will the Samsung Galaxy S23 series go on sale?
Samsung revealed the Galaxy S23 phones at one of its regular Unpacked events on 1 February 2023.
You can pre-order any of the three phones from today, but they don't officially go on sale – or ship to buyers – until 17 February.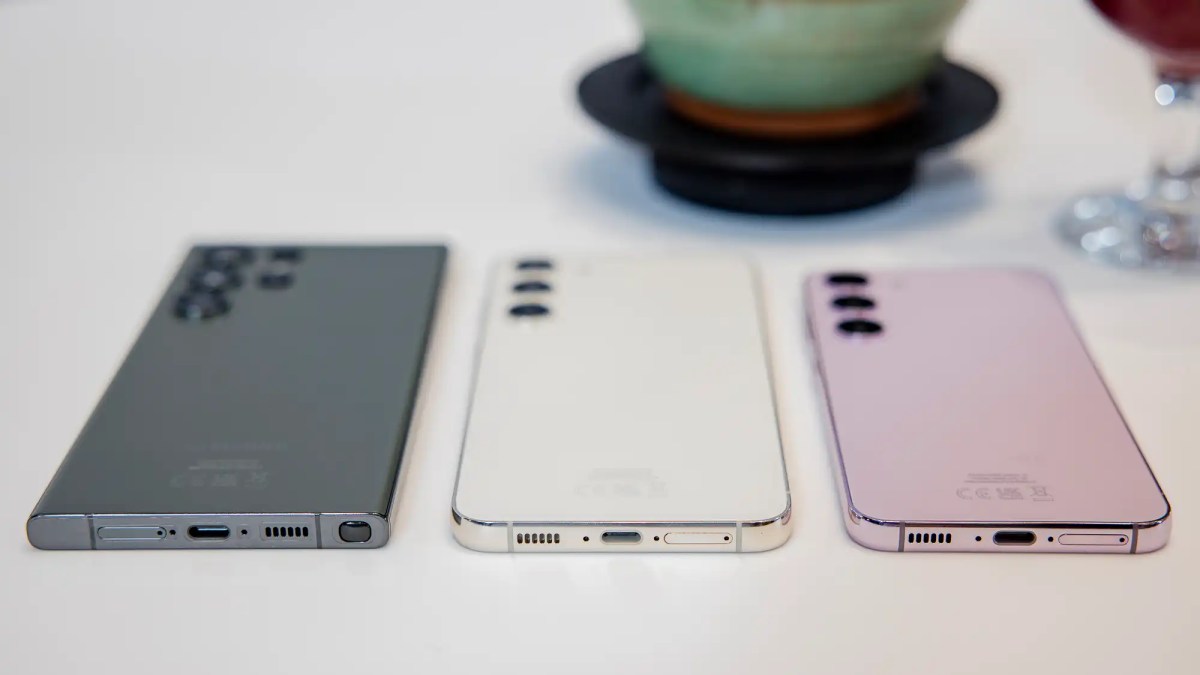 Dominik Tomaszewski / Foundry
How much do the Galaxy S23 phones cost?
First, the regular S23 is available in two storage options:
Galaxy S23 with 128GB storage: $799/£849/€959
Galaxy S23 with 256GB storage: $899/£899/€1,019
The S23+ also has two options, but starts from a larger 256GB allocation:
Galaxy S23+ with 256GB storage: $999/£1,049/€1,219
Galaxy S23+ with 512GB storage: $1,099/£1,149/€1,339
Finally, the Ultra model is the same as the Plus but adds an additional 1TB storage tier:
Galaxy S23 Ultra with 256GB storage: $1,199/£1,249/€1,419
Galaxy S23 Ultra with 512GB storage: $1,379/£1,399/€1,599
Galaxy S23 Ultra with 1TB storage: $1,619/£1,599/€1,839
Dominik Tomaszewski / Foundry
Where can I pre-order the Samsung Galaxy S23 series in the US?
Arguably the best place to pre-order the Galaxy S23 in the US is simply direct from Samsung. For starters, it gives you the choice of some exclusive colours and the top 1TB storage tier for the Ultra.
Just as importantly, if you pre-order from Samsung then the company will double the storage on the base phones – so you can get a 256GB S23 or a 512GB S23+ or Ultra for the same price as the entry level models.
Even better, the company will throw in free Samsung store credit – $100 if you buy an Ultra, or $50 from the other models. Even better better, use our exclusive link below and you get even more store credit – up to an extra $50 – netting you a total of $150 credit with an Ultra, $100 with an S23+, and $80 with a regular S23.
So that's exclusive options, double the storage for free, and up to $150 Samsung store credit – and that's before we've even mentioned Samsung's trade-in offers.
The good news is that you can buy a phone unlocked from Samsung, but you can also pick one up already set up for Verizon, AT&T, or T-Mobile – with all the above offers still applied, with the exception that S23 Ultra store credit is capped at $120 through the carriers.
Of course, there are other stores available. You can also pre-order from either Amazon or Best Buy, each of which is offering the same free storage upgrade and some free store credit – $50 with an S23, or $100 with the Plus or Ultra. Best Buy is applying those offers to both unlocked phones and those locked to the big three carriers (plus Sprint).
Speaking of those carriers, Verizon is offering a 'free' S23 and up to $800 off the other models to those who sign up for a qualifying 5G Unlimited plan (delivered through discounted bills through the contract), along with the free storage upgrade. You have to be a new customer switching, or an upgrading customer with a trade-in, but you can also grab a free Galaxy Watch 5 and Galaxy Tab S7 FE as part of the offer.
AT&T is also delivering the storage upgrade, together with up to $1,000 off any of the three phones, which like Verizon you get back in discounts on your bills over the course of the contract.
And finally, T-Mobile is a similar story – here it's $800 off the S23 and $1,000 off the other two models with a 24-month Magenta Max plan, plus the storage upgrade.
Where can I pre-order the Samsung Galaxy S23 series in the UK?
It's the same story in the UK: right now, you might as well stick with Samsung. If you pre-order by 16 February the company will double the storage of the base models – letting you get 256GB storage for the price of 128GB with the S23, and 512GB for the price of 256GB on the S23+ or S23 Ultra.
In addition, Samsung will throw in six months of Disney+ for free, a 10% discount code to apply to another Galaxy device in the store, and up to £600 off when you trade in an old device (£600 for the Ultra, £450 for the other two models).
The good news is that most of those offers apply elsewhere too. Buy an S23 from Amazon and you can also get a free storage upgrade, six months of Disney+, and the 10% discount code, along with up to an extra £100 in trade-in credit.
It's a similar story with the major networks. All of Vodafone, EE, O2, and Three are matching Samsung's free storage upgrade offer and promising some sort of enhanced trade-in offer for old phones, plus their usual array of other perks, freebies, and potential savings.
We've seen one particular great offer elsewhere that might be worth considering: Mobiles.co.uk has a plan with Vodafone which nets you a regular S23 with 256GB storage and 100GB of monthly data over a two-year plan, and throws in a free pair of the pretty excellent Galaxy Buds 2 Pro – worth £219 by themselves.
Related content you might like