Qualcomm has announced Snapdragon Satellite, new satellite messaging technology it plans to bring to high-end Android smartphones later this year.
The service will be available to Android smartphone manufacturers (OEMs) at first for emergency text messaging purposes, Qualcomm said, and availability will be down to the OEMs and local mobile service providers supporting it.
Qualcomm's latest high-end mobile chipset, the Snapdragon 8 Gen 2, can run the service, though it appears phones currently announced with the chip won't be able to tap into it. Such phones include the iQoo 11 and OnePlus 11.
A Qualcomm spokesperson told Tech Advisor the company cannot comment on OEM customers' products, but added, "Smartphone hardware that is not designed with Snapdragon Satellite in mind cannot be upgraded to support Snapdragon Satellite via a software-only upgrade."
Though restricted to emergency comms directly to emergency services initially, the technology will eventually support two-way messaging, a world-first for a satellite-based method, according to the company.
It leaves open the possibility people could in the future send and receive messages without being connected to a traditional mobile network.
Qualcomm has partnered with global satellite firm Iridium to build Snapdragon Satellite. Iridium has 66 satellites in orbit that it is claimed can deliver coverage to all parts of the globe.
Garmin is also involved in the agreement to help provide emergency communications support.
The Snapdragon Satellite service can be linked to a person's phone number and Qualcomm expects phones set up to use the technology to start shipping in the second half of 2023.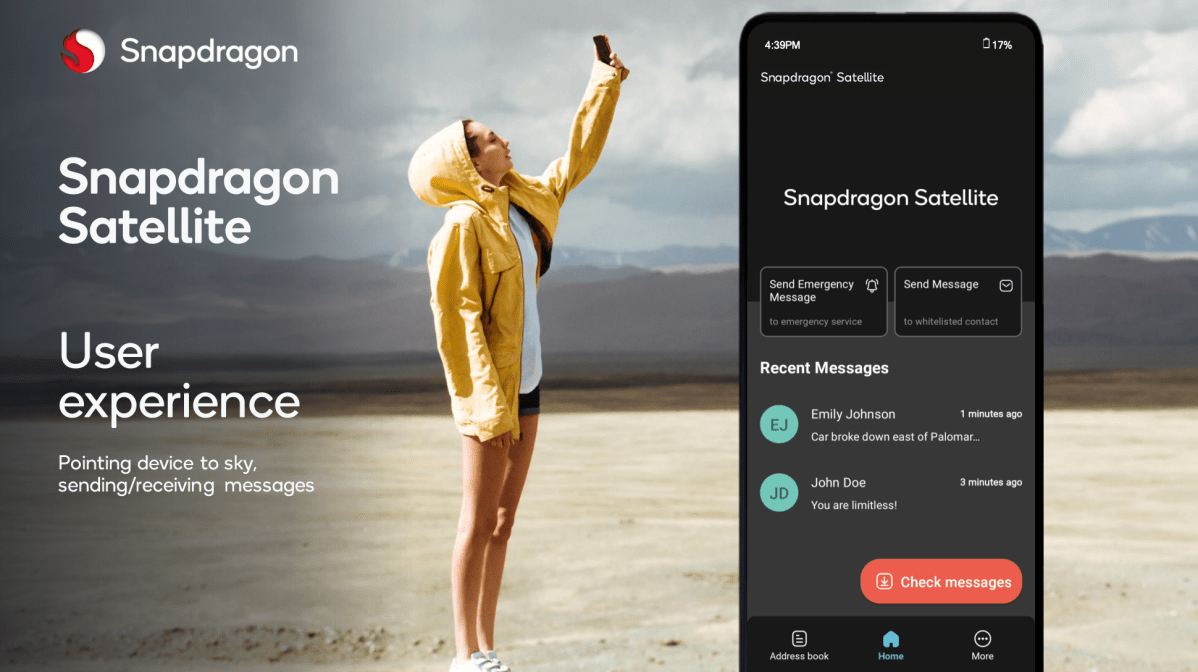 Qualcomm
Much like the satellite communication tech already built into the Huawei Mate 50 Pro and Apple's iPhone 14, Snapdragon Satellite is primarily designed for emergency communications when the person and phone who needs it are out of cellular service areas.
Apple is offering its Satellite SOS service for free for two years after customers activate their iPhone, but pricing after that is still unknown. A Qualcomm spokesperson told Tech Advisor in a media briefing that Snapdragon Satellite's pricing would be down to OEMs and service providers.
It works by the user pointing their phone at the sky while an on-screen instruction shows them exactly where to point at a satellite to send a message.
Qualcomm VP product management Francesco Grilli said the technology could be integrated into popular SMS messaging apps, but only if and when person-to-person messaging had been built into a service that uses Snapdragon Satellite's network.
"Most likely at the beginning if it's emergency only it will be a standalone emergency-only app, but it should be integrated with the user interface so the user doesn't have to call the emergency app.
"The principle is if you are dialling 911 or 112, and you are out of coverage, then the user interface itself will ask, 'Do you want to send an emergency message instead?'"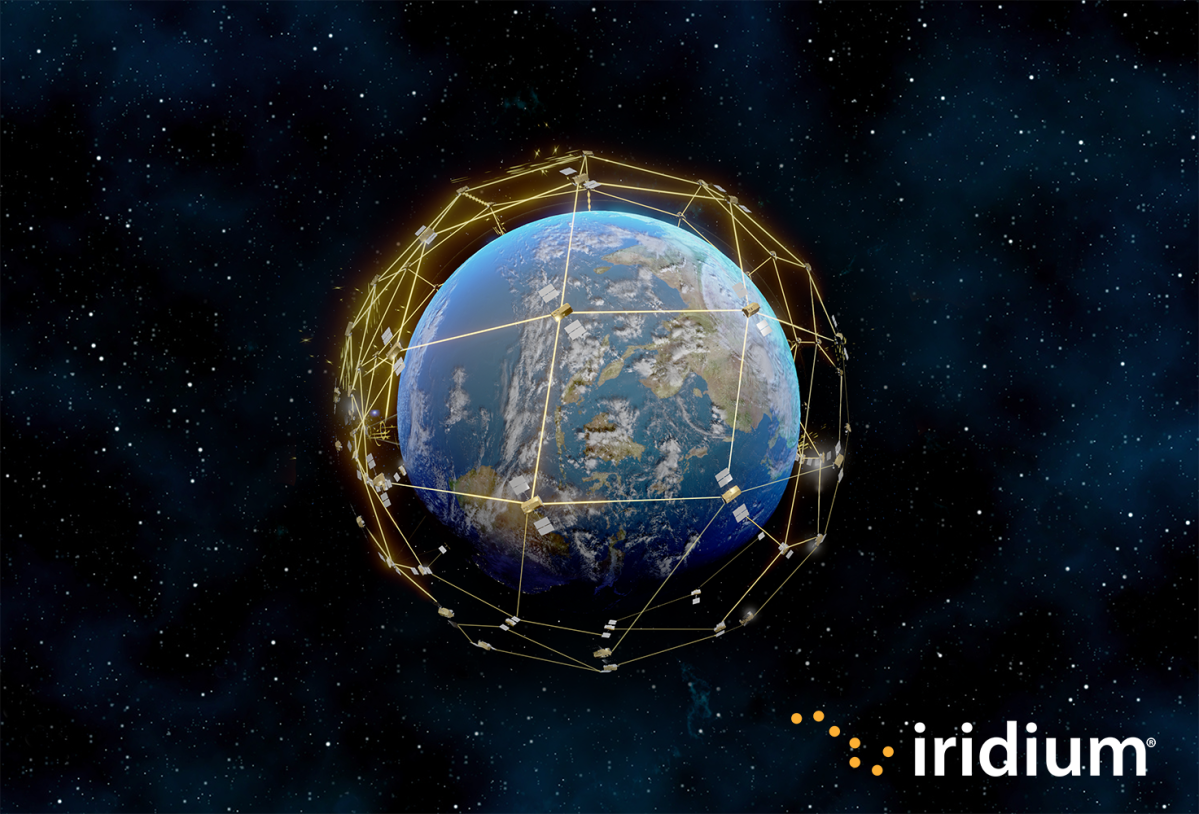 Qualcomm / Iridium
Phones in North America and Europe are expected to get the tech first, though Grilli said those devices would be able to access Snapdragon Satellite from anywhere in the world, unless a country had blocked it.
"The Iridium satellite system has been operating for the last 25 years continuously … and it's very likely that they will be operating for the foreseeable future," he said.
"The service is available as soon as the device is available … as soon as the feature is implemented in the device."
Snapdragon Satellite works by pinging satellites above earth that importantly do not require ground stations on Earth to triangulate signal and send and receive messages. Instead, Iridium's satellites relay data between each other.
Qualcomm also said Snapdragon Satellite could be used in laptops, tablets, vehicles, and other internet of things (IoT) connected devices.