TCL may well be a brand that isn't familiar to you, or you might associate it mainly with TVs. But the company makes many more products including soundbars, fridges, washing machines and robot vacuum cleaners.
A recent addition to the range was the Nxtpaper 10s, an Android tablet with a matt-finish screen that's designed to feel like paper and offer a reading experience that's like an Amazon Kindle, but in colour.
Now, at CES 2023, the firm has launched a bigger model, the Nxtpaper 12 Pro. It says it has improved the display tech, reducing blue-light output by 61% but, more importantly, fixing some of the criticisms about the 10s's low brightness and muted colours.
The display on the 12 Pro is 100% brighter than before, and has better contrast as well.
The 12 Pro, like its predecessor, is an Android tablet, but with a larger 12.2in 2K screen, quad speakers, 8GB of RAM and 256GB of storage.
It weighs 599g, is 6.9mm thick and has dual mics and – unusually – dual 8Mp web cams for better audio and video on calls.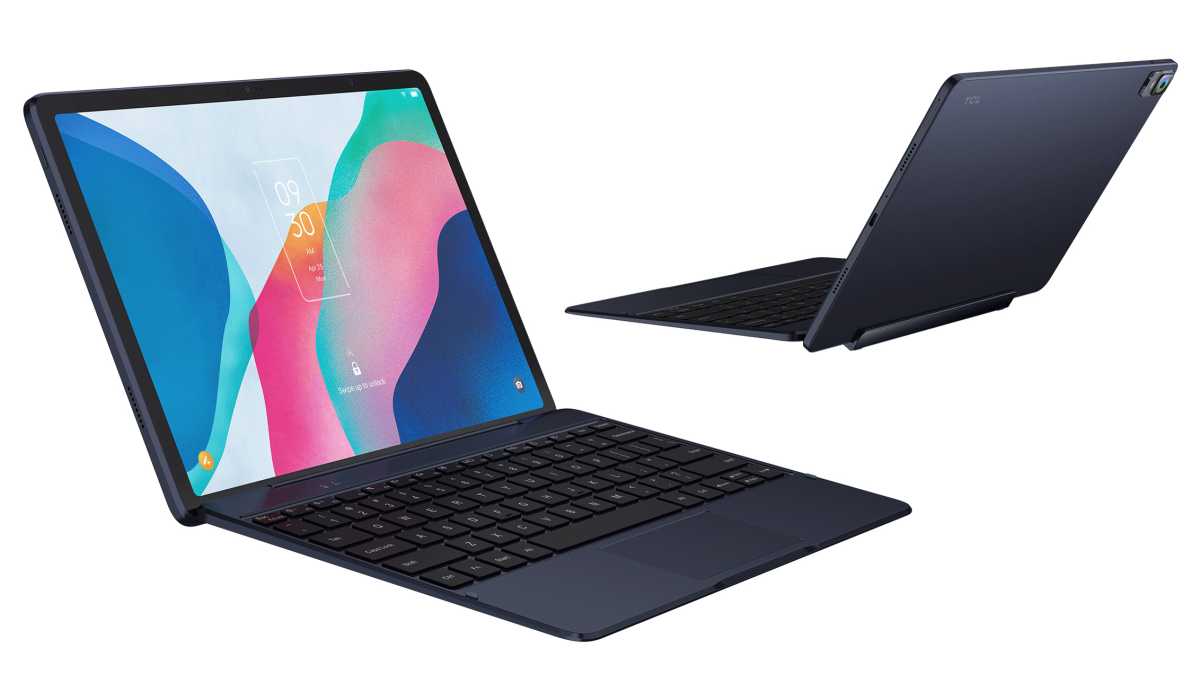 TCL
Dock it onto the keyboard and it turns into a laptop of sorts, with TCL's own user interface that supports split-screen, floating windows and what it calls a PC mode, plus the ability to wirelessly 'project' to a larger screen, such as a TV.
The tablet supports an E-Pen so you can take notes on the screen, or draw. The stylus detects up to 8192 levels of pressure.
There's an 8000mAh battery which TCL offers up to 13 hours of use between charges, and can also reverse charge your phone, earbuds and other devices.
The Nxtpaper 12 Pro is available to buy immediately in the US starting at $499. Later in 2023, a 5G version will arrive, costing only $50 more.
If Android isn't really what you're after, then TCL has put exactly the same screen into a Windows 11 tablet, called the Book X12 Go.
TCL
This is also a 2-in-1, with a detachable keyboard that also includes a touchpad mouse. The tablet alone weighs the same as the 12 Pro: 599g.
It's an ARM device, and uses Qualcomm's power-sipping Snapdragon 7c processor for up to 14 hours of battery life. This chip was launched back in 2019, and it's not known for its excellent performance.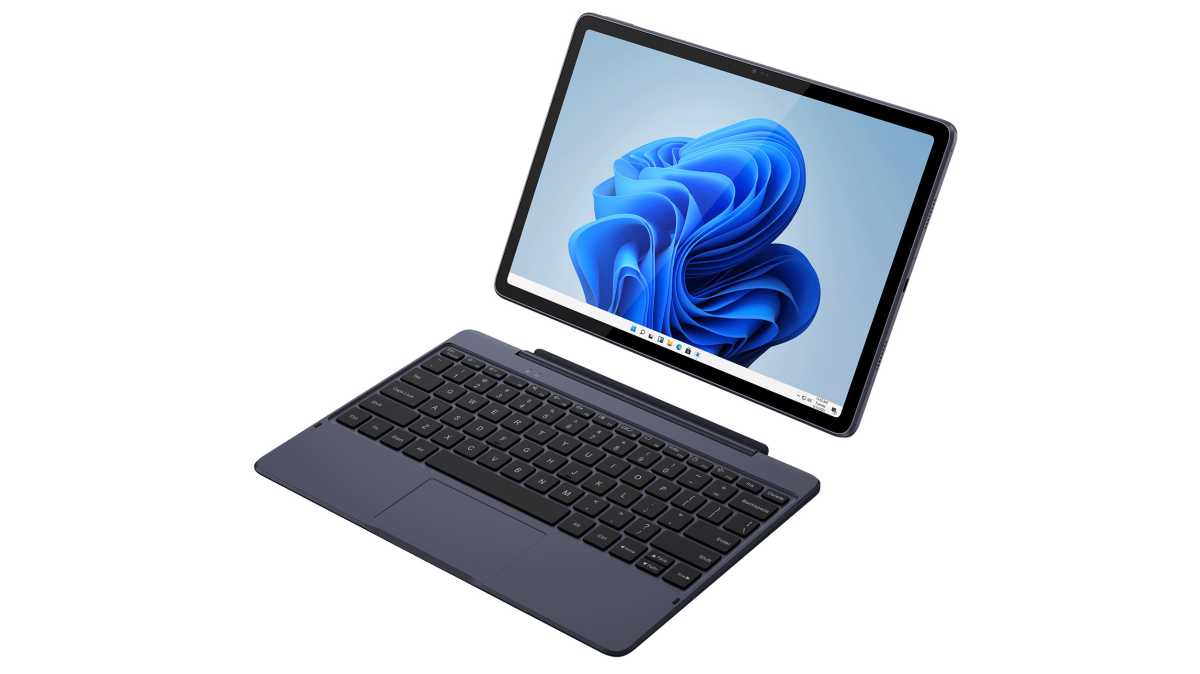 TCL
The E-Pen is an optional accessory for the X12 Go.
TCL hasn't said how much the Book X12 Go will cost, only that it will go on sale "later this year". We'd imagine it will be roughly the same as the Nxtpaper 12 Pro.
TCL also demoed an Android phone with a Nxtpaper screen, but hasn't yet decided if it will turn it from a concept into something you can actually buy.
Finally, it announced that the smart glasses – the Nxtwear S which it unveiled at IFA – will go on sale in the US in the first quarter of 2023 and will cost $399.
Related stories