Google Stadia isn't officially dead yet, but the end is nigh: the game streaming service will shut down for good in just a couple of weeks, on 18 January.
That's bad timing for Asus, which just unveiled the Chromebook Vibe CX34 Flip: a Google-powered gaming device that was originally intended to bear the Stadia branding, and still features a white body with bright orange accented WASD keys that are a dead match for the defunct Stadia visuals.
Fortunately Asus had just enough time to adapt to Stadia's cancellation, announced back in September 2022, and has instead partnered with Nvidia to offer three free months of its GeForce Now streaming service to anyone who picks up the CX34 Flip.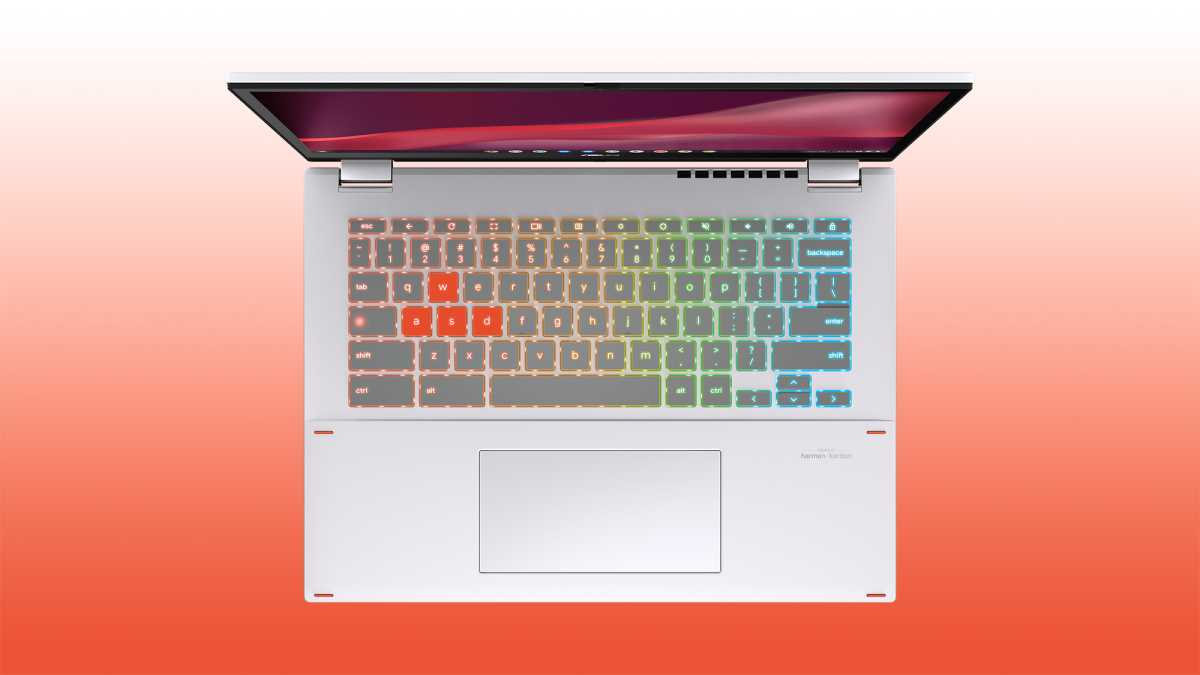 Asus
So what exactly makes this a gaming Chromebook? Unsurprisingly for a ChromeOS device, it isn't about pure power, though with up to a 12th-gen Intel Core i7 CPU and 16GB of RAM, it's no slouch in that department.
That will help this breeze through most of the Android games accessible on ChromeOS through the Play Store, not to mention emulated titles, but for the most part this is a laptop built primarily for cloud gaming.
That means the emphasis is instead on the display, which with a 144Hz refresh rate and 9ms response rate would be fast for any laptop, let alone a Chromebook.
Support for Wi-Fi 6E should help deliver smooth networking so long as your router is up to the task, though disappointingly there's no option for a 5G model. Asus admits it did consider a 5G version, but ultimately decided it wasn't worth the added cost or the hassle of dealing with various telecoms companies worldwide.
A four-zone RGB-lit keyboard with anti-ghosting tech adds to the laptop's gaming credentials, with a free gaming mouse also set to be bundled in for buyers.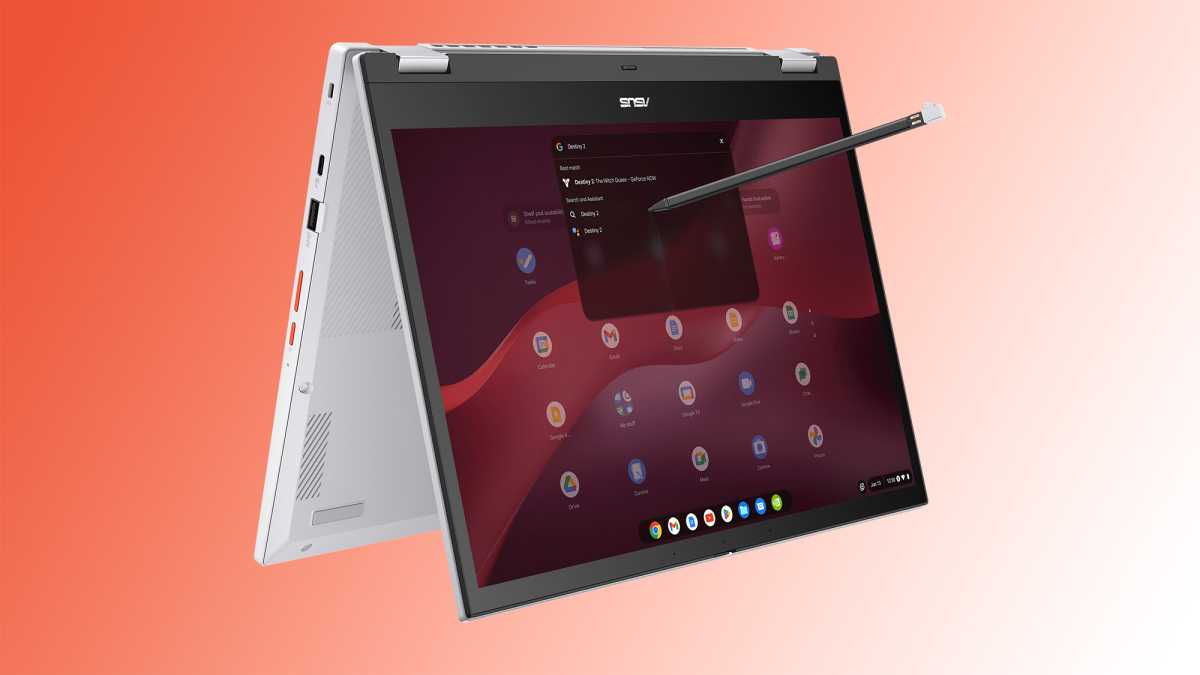 Asus
Of course, not many people will buy a Chromebook solely for gaming, even in the streaming age, so Asus says it's tried equally hard to make this equally suited to other stuff. As the name suggests, it's a convertible laptop with a 360-degree hinge, and also packs an included stylus with a dedicated slot in the body.
Throw in around 10 hours of battery life, up to 512GB of storage, and a suite of ports including HDMI and a microSD slot, and you have a fully kitted out Chromebook that just happens to come with a light-up keyboard and the ideal freebies to game on the go.
What we don't know yet is exactly how much the CX34 Flip will cost, or when it will be available – but don't expect to get your hands on one until after the Stadia servers are shut down for good this month.