Lenovo-owned mobile brand Motorola has made its first steps into the business market with the ThinkPhone, a phone based on the already-available Motorola Edge 30 Fusion.
Motorola is pitching the ThinkPhone as the ideal companion for the Lenovo ThinkPad, a popular laptop for businesses, according to Motorola, and it comes with a unique first in a Motorola phone.
Hidden behind the sleek exterior of the ThinkPhone is a dedicated ThinkShield security chip, helping to keep sensitive data – something more likely to be present on a business phone – protected from hackers and other malicious actors. That's backed by the Moto KeySafe, a dedicated processor that adds an extra layer of security for passwords, cryptographic keys and more.
The company also offers the ability for business administrators to set up an entire fleet of smartphones remotely, making the day-to-day management of work devices much simpler.
It's a clear sign Motorola wants to expand its ecosystem to be a more tempting option for businesses who currently tend towards choosing Apple or Samsung phones for employees.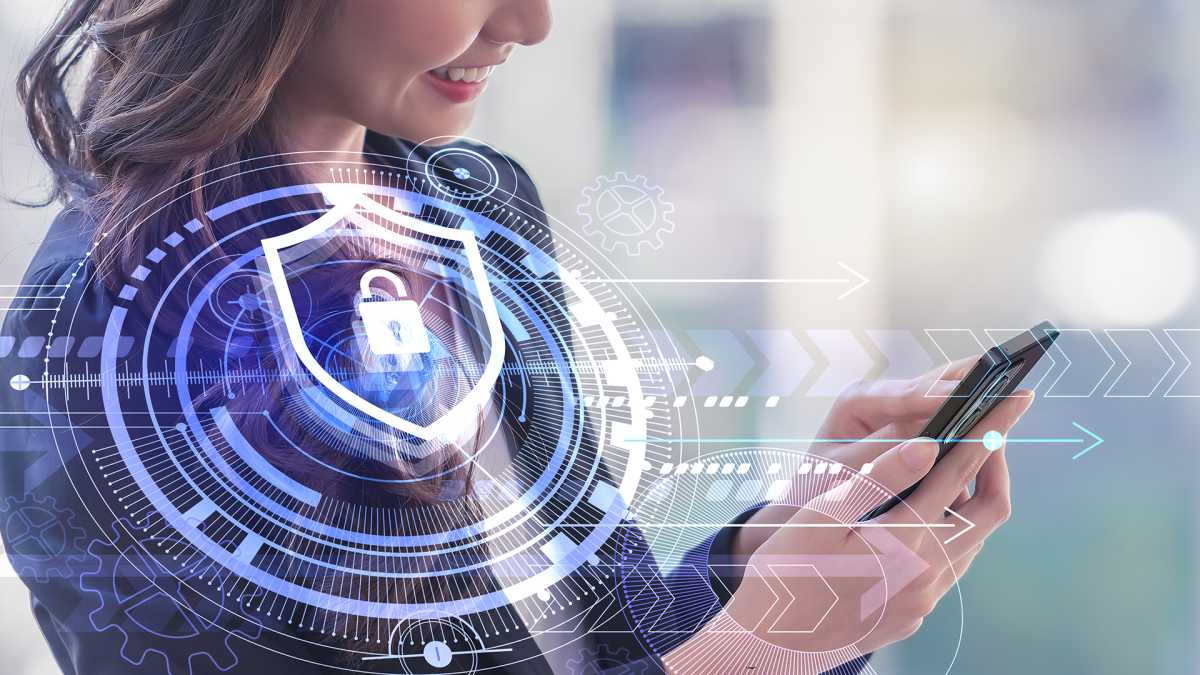 Motorola
The popular Red Key from the ThinkPad laptops is present and accounted for, complete with the same red hue, found on the top-left side of the ThinkPhone. It's a reprogrammable key, able to open apps or run specific functions with ease, and Motorola has teased a potential Microsoft partnership with exclusive Red Key functionality – but nothing more was said about it at the CES 2023 announcement.
If you're familiar with Motorola's current line-up, you might notice that the ThinkPhone closely resembles the Motorola Edge 30 Fusion, and you wouldn't be wrong. Though with that said, there are key features like the aforementioned security-focused chipset and Red Key that help separate the two.
The ThinkPhone is also more durable, with a combination of aramid fiber and aluminium that boasts IP68 dust and water resistance as well as MIL-STD 810H protection.
There's also the improved Windows integration with ThinkPhone owners able to connect their smartphone to their Windows PC or laptop and not only receive notifications and calls, but transfer files and even use the phone's camera as a high-quality webcam – though that's all already available for recent Motorola Edge smartphones.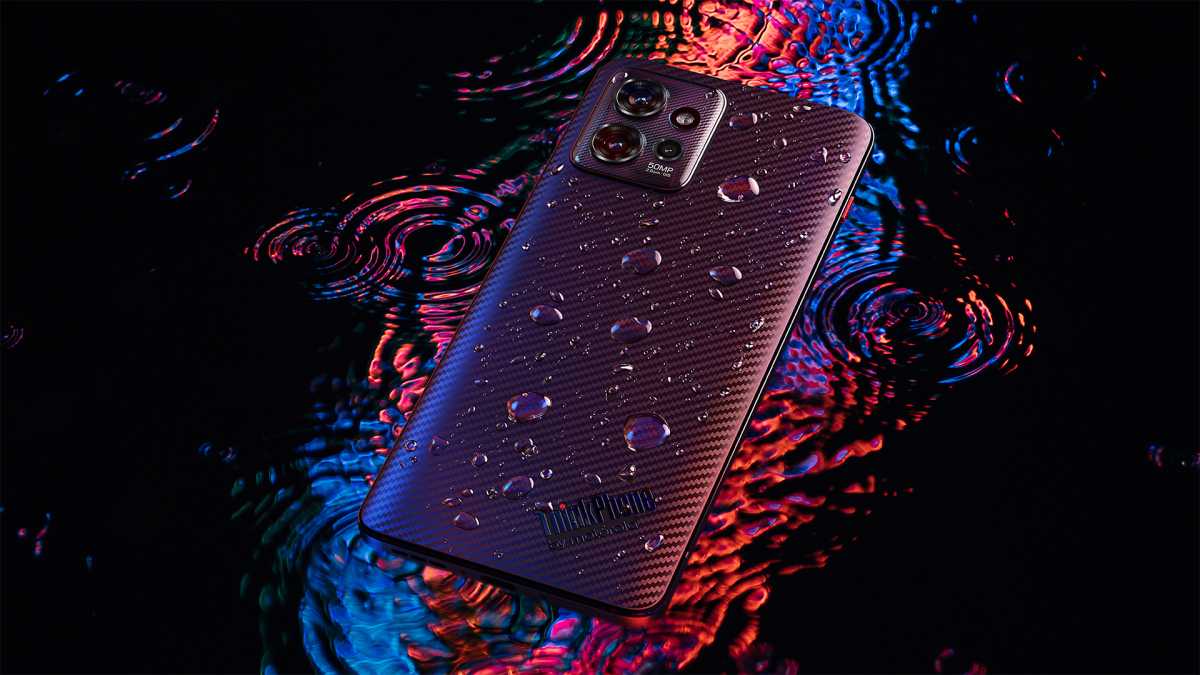 Motorola
Like the Edge 30 Fusion, the ThinkPhone has a 6.6in OLED display, the 5G-enabled Snapdragon 8+ Gen 1 paired with 8- or 12GB of RAM and up to 512GB of UFS 3.1 storage. It also matches the 68W fast charging capabilities, but has a larger 5000mAh battery. It shares the same 50Mp wide, 13Mp ultrawide and 2Mp depth rear camera setup and 32Mp front-facing snapper too.
Essentially, the ThinkPhone is the Motorola Edge 30 Fusion for business – and considering we praised the phone for its near-flagship performance at a much cheaper price in our four-star Motorola Edge 30 Fusion review, that's no bad thing.
Pricing and availability for the smartphone are yet to be confirmed, with a vague promise of release in the coming months, though it's said it could be bundled with the Lenovo ThinkPad for B2B customers.
While it is focused primarily on the B2B market, Motorola has confirmed that you could use it just like any other smartphone while enjoying the added security benefits and programmable Red Key, so it may be one to watch out for later this year.
Related content you might like