3D TVs, games consoles, and even smartphones have quickly become a distant memory, but not all companies have given up on the tech completely – and I'm not just talking about the new Avatar movie.
Acer showed off a laptop with a glasses-free 3D display back in 2021, and now Asus has jumped on the bandwagon too, and decided to take things a step further.
At CES, the company has revealed the first ever 3D laptops with OLED displays (Acer opted for LCD instead): the ProArt Studiobook 16 3D OLED and Vivobook Pro 16X 3D OLED. The 16in, 3200×2000 panels on both also feature 120Hz refresh rates and 550 nits of max brightness, making them among the highest-quality screens out there.
But it's the 3D aspect that's most exciting here. The devices can switch between 2D and 3D modes at the touch of a button, using eye-tracking technology to make content feel like it's coming out of the screen towards you.
I had the opportunity to test the ProArt Studiobook briefly ahead of the official announcement, and it was surprisingly good. The effect works best on content that's been specifically produced for 3D, with demo models created by Asus particularly impressive.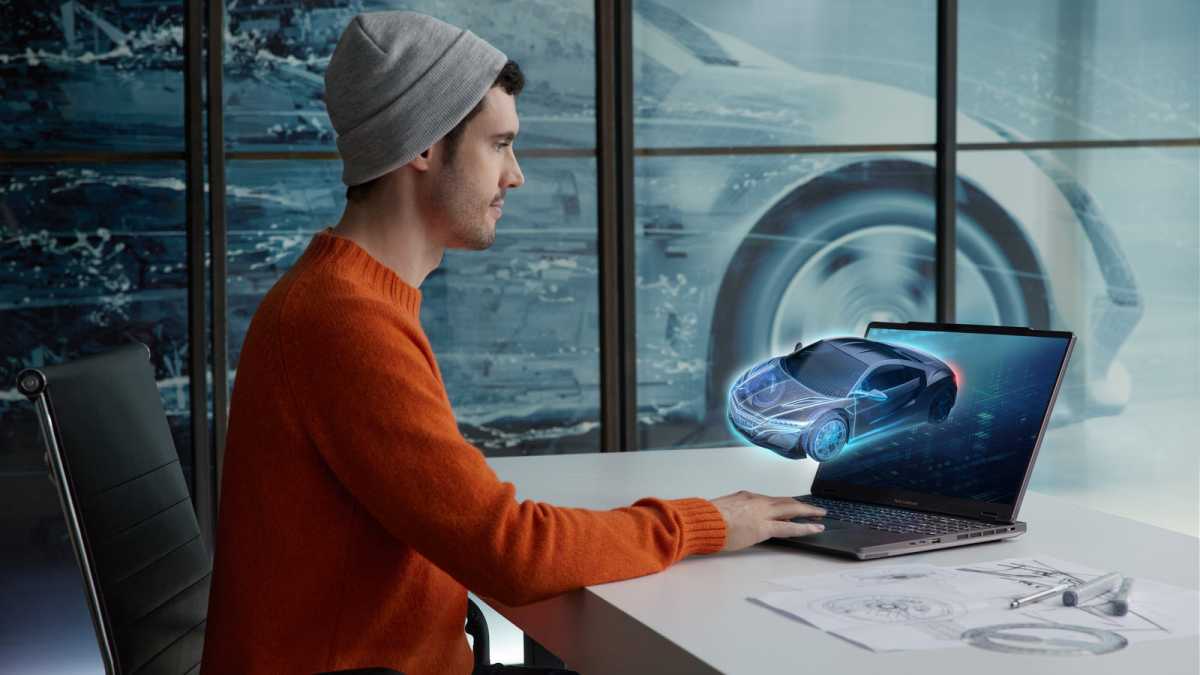 Asus
Of course, almost all existing video content is designed for 2D screens. Adding a 3D effect can still be effective in some scenes, but it often looks artificial and can detract from the content itself. Asus is hoping that more producers and directors return to making movies and TV shows designed for 3D over the next few years, and indeed hopes that these laptops will serve double duty as the tools creators will use to produce that 3D work.
Even in its current state, footage remained smooth and transitions were near-seamless – the Acer version struggled with both of these at times. The ProArt Studiobook 16 doesn't get everything right, but it feels like a step forward for 3D laptops. While I didn't get to try it, identical specs on the Vivobook Pro 16X suggest it'll be just as good.
It will take your eyes a while to adjust to the 3D mode, though, particularly if you've never experienced it on a smaller screen before. But once you do, it feels truly immersive. Even as a regular 2D panel, this is one of the best displays on any laptop. It's rich, vibrant, and delivers excellent detail, making for a great content consumption device.
However, high-end specs elsewhere suggest both devices are capable of much more. That includes Intel's brand-new 13th-gen processors under the hood – specifically, the most powerful Core HX Series. It's paired with the new Nvidia RTX 40 series graphics cards, also announced at CES 2023.
Asus hasn't mentioned specific CPUs and GPUs, but the top-spec Core i9-13950HX and RTX 4090 are likely to be options. Alongside up to 64GB of fast DDR5 RAM and an 8TB of SSD storage on both, performance should be among the best on any laptop.
So, how are the two laptops actually different? Essentially, the ProArt device is pitched as a mobile workstation for creators, while the Vivobook focuses on both creation and entertainment. Alongside a slightly different design, it means you'll find a couple of extra hardware features on the Studiobook.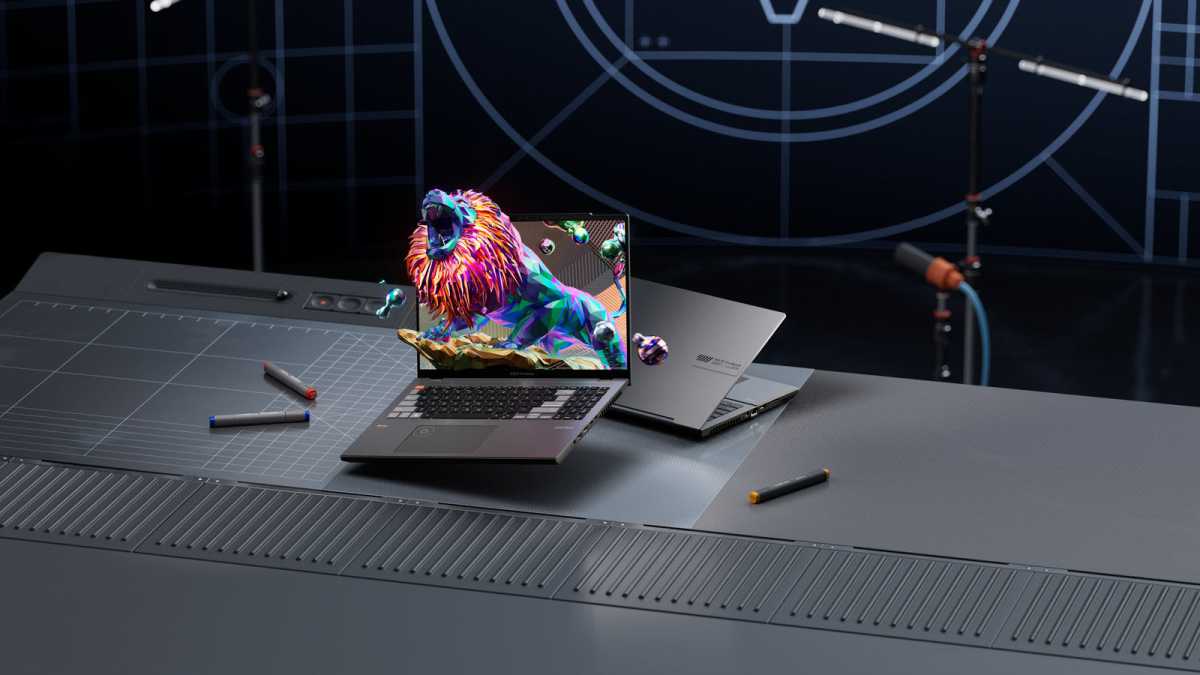 Asus
The most significant is a haptic touchpad, which also supports note-taking directly thanks to its stylus support. With no convertible functionality on either device (the hinge stops at 180°) , this is an easier way to quickly jot something down for later.
The physical Asus Dial from other ProArt devices also makes an appearance here, allowing you to control key system settings and options within creative apps from the likes of Adobe.
However, plenty of the other core features are consistent across both devices. That includes a sizeable 90Wh battery, Full HD IR camera, quad microphones, and an advanced cooling system dubbed 'IceCool Pro'. There's also an impressive range of ports, with 2x Thunderbolt 4 USB-C, 2x USB-A, HDMI, Ethernet, an SD card reader, and 3.5mm audio jack.
Those extra features mean the ProArt Studiobook 16 3D OLED is likely to be more expensive, although we don't have pricing for it or the Vivobook Pro 16X 3D OLED yet. Non-3D versions of the ProArt Studiobook 16 and Vivobook Pro 16X should be slightly more affordable, although they retain all of the device's other premium features.
Asus says the new devices will arrive in the UK at some point in Q3 of 2023 (July-September), so expect similar availability elsewhere.
Related stories