Lenovo will deliver a keynote at CES 2023, but the company isn't waiting until then to announce new laptops. A refresh of its consumer-focused IdeaPad line includes updated versions of the Slim 5 and 5i.
The 2023 versions aren't huge upgrades, but there are some significant changes compared to last year – particularly in the display department. Both laptops now have the option for a 16in screen (up from 15.6in) or OLED, but you can't have both on the same device.
Only the 14in model is available with an OLED touchscreen, combining it with an improved resolution of 2240 x 1400 pixels. The 16in version increases that to 2560 x 1600, but you'll have to live with an IPS LCD panel instead. Most people will be happy with either, but OLED displays generally offer deeper blacks and better contrast.
If you're in the US or Canada, the choice is taken away because the 14in model won't be sold in North America.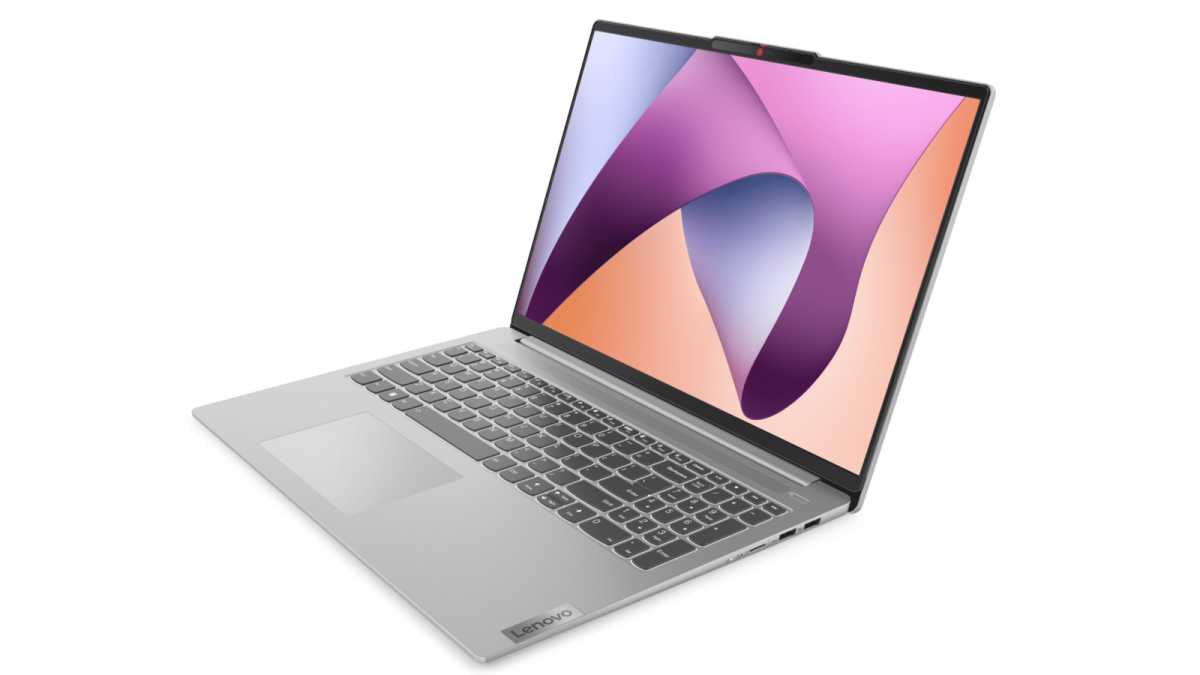 Lenovo
The other main change is one you'll see in almost all 2023 laptops: new processors. The 'i' in the Slim 5i name refers to Intel, while the regular Slim 5 is equipped with AMD. Lenovo describes these as the 'latest' CPUs, but that's widely expected to be the upcoming 13th-gen Raptor Lake and the Ryzen 7000 Series respectively, though there's no confirmation of this.
Combined with 8- or 16GB of RAM and SSDs from 256GB to 1TB, you can expect solid performance. Don't expect it to handle serious gaming or video editing without a discrete GPU, though.
Batteries range from 47Wh to 56.5Whr on 14in models or 75.4Whr on 16in models. Those lower capacities are a slight concern for battery life, but fast charging support means you can expect up to 2 hours of use from just 15 minutes plugged in to the mains.
Charging relies on one of two USB-C ports, while you also get two USB-A, full-size HDMI, micro SD card reader and a 3.5mm audio jack. It's good to see Lenovo not compromising on connectivity.
Other features of note include a 1080p webcam with Windows Hello face unlock, dual Dolby Audio speakers and Windows 11 Home software. Oddly, a privacy shutter for the web cam is exclusive to North American models.
Both the Slim 5 and 5i will begin shipping in May 2023, with 16in models starting at $649.99/€649 (AMD) and $749.99/€699 (Intel). The 14in version will only be available in Europe, but UK pricing is yet to be revealed.
IdeaPad Pro 5 and 5i
The Pro-level IdeaPads are less exciting updates. You now get AMD's new CPUs under the hood, but there's no option for Intel here.
Both the 14in and 16in displays have 120Hz refresh rates for a smoother experience, but only the latter offers the option for Nvidia's 'next-gen laptop GPU'. That almost certainly refers to mobile versions of the RTX 40 Series, which are also expected at CES 2023.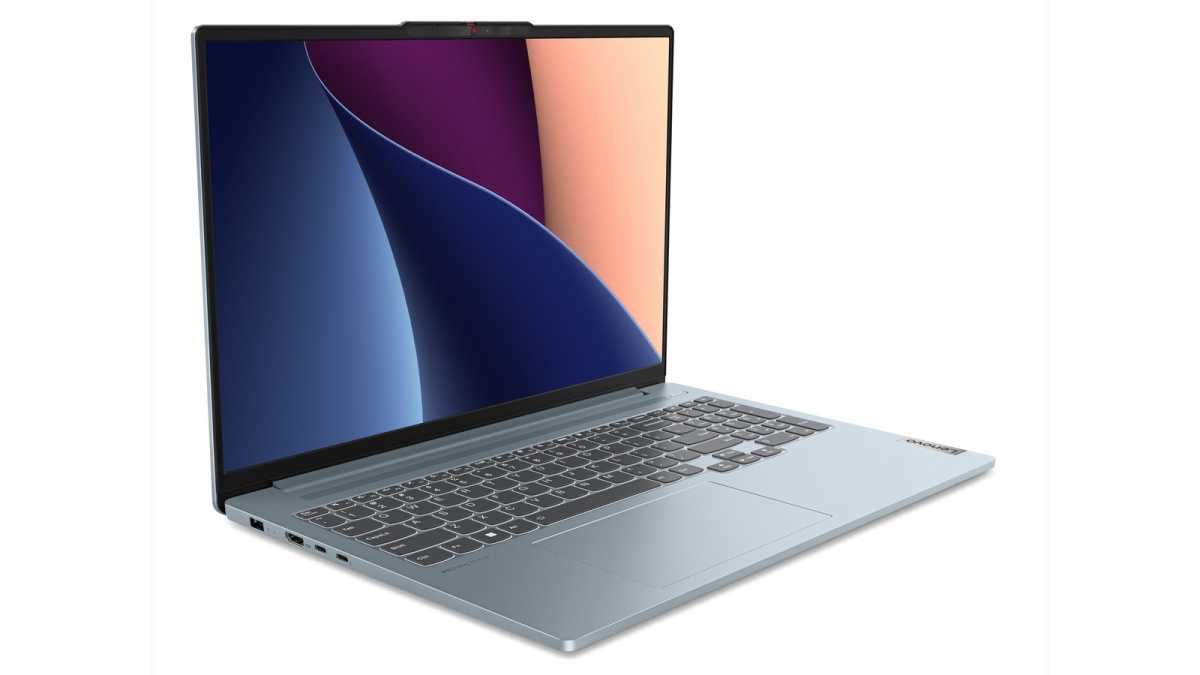 Lenovo
Only the 16in Pro 5i will be available in North America, starting at $1,499.99 and going on sale in May 2023. European customers can expect it in March 2023, but starting at €1,899, with UK information yet to be revealed.
New Chromebook and Android tablet
It's also worth mentioning two other products that Lenovo has launched ahead of time. The IdeaPad Flex 3i is a convertible Chromebook that'll start at $349.99/€399 when it also arrives in May/June 2023, but there are some useful upgrades here.
A much-improved design includes slimmer bezels and a larger, 1920×1200 display. You also get a physical webcam shutter and even a backlit keyboard, something that remains rare among Chrome OS devices.
Lenovo
Then there's the budget Tab M9, a $139.99/€159 Android slate (with free folio case) that arrives in March in Europe but Q2 in North America. It combines a 9in 720p display with dual stereo speakers and claims of up to 13 hours of battery life, but the MediaTek Helio G80 chip means it'll only be suitable for the basics.
We only know US pricing for all the new devices at this stage, but have reached out to Lenovo for UK and European information.
Related articles