Many laptop makers have made sustainability a priority in recent years, but HP has decided now is the time for a dedicated device. The '14 inch Laptop PC – Eco Edition' doesn't have the catchiest name, but it's clearly been created with the environment in mind.
So, what does this laptop do differently to any other? It has a metal and plastic chassis like many other 14in devices, but the key is where these materials are sourced.
HP says up to 25% of the entire laptop is made from post-consumer recycled plastics – in other words, plastic you've recycled at home. That's slightly lower than the 30% figure Acer quoted for its Aspire Vero devices last year, but still far ahead of most 14in laptops.
Given the recyclable glass screen makes up a large portion of any laptop, this isn't bad at all. While they're in much smaller quantities, it's also interesting to learn that used cooking oil (in the back cover) and even coffee grounds have been used in its production.
It's worth mentioning the paint is water-based, widely considered to be the most environmentally friendly type due to its low emissions.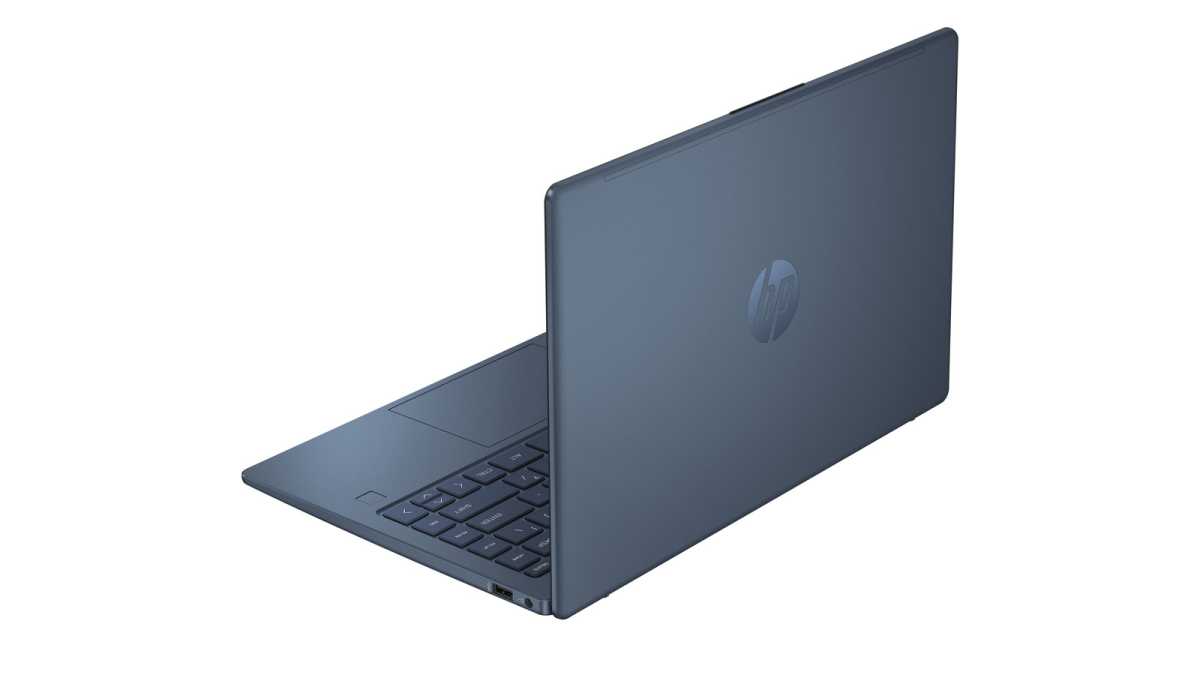 HP
Of course, HP has tried to ensure that the user experience isn't compromised as a result of switching to these materials. The Eco Edition is powered by Intel's newly announced 13th-gen CPUs, with options for Core i3, i5 or i7. However, do note that the cheapest models use UHD integrated graphics rather than the more capable Iris Xe.
You'll probably want to step up from the entry-level 128GB SSD, though, with options up to 1TB.
There are two choices when it comes to that 14in panel – QHD (2560×1440) or Full HD (1920×1080). Both are IPS screens and adopt the traditional 16:9 aspect ratio.
Other features of note include a Full HD webcam with dual mics, a 41Wh battery and surprisingly good port selection, with 1x USB-C, 2x USB-A, full-size HDMI and 3.5mm audio jack. However, the fast charging relies on a separate AC smart pin.
Essentially, the Eco Edition looks like a solid everyday laptop that just happens to be good for the environment. Whether you buy one will come down to its price, which HP is yet to reveal.
The company is also very vague when it comes to availability, simply stating it'll be available 'this summer'. Aside from HP itself, it's also not clear which other retailers will be stocking the device.
Regarding sustainability, HP's new 24in and 27in All-In-One PCs deserve a mention. They use over 40% recycled plastic on the computer enclosure, 75% recycled aluminium on the arm stand and only reclaimed polyester on the stand base.
And when you're finished with any HP products, you can use HP Planet Partners to reuse or recycle them and avoid creating more e-waste.
Related stories