Popular TV formats come and go like buses, and we've seen numerous ones over the years in the reality genre; from contestants suffering in the wilderness, to forced dating shows on romantic islands and more cooking shows than you can shake a baguette at.
Now, it seems we're on to another gripping variant that has taken inspiration from one of lockdown's biggest obsessions. Two shows of this nature have taken social media by storm – one on a global scale, and one for the UK nation. I'm of course talking about Netflix's The Mole, and BBC's The Traitors.
Both take a random group of people who must complete tasks to get a shot at a cash prize. However, there are saboteurs within the team whose job is to stop the contestants from winning altogether.
Whilst some of the rules differ slightly between the two shows, they are both built on twisted mind games. Contestants befriend each other with ulterior motives, attempt to outwit their opponents and inevitably grow more paranoid as the producers introduce new ways to spice up the competition.
Gamers will be quite familiar with the concept. Innersloth's Among Us is an indie title that gained mass popularity in 2020, becoming the most popular game on streaming platforms and one of the most downloaded titles on Steam. This was driven by YouTubers, Twitch Streamers and even high-profile politicians such as Alexandria Ocasio-Cortez drawing attention to a title that first hit stores in 2018.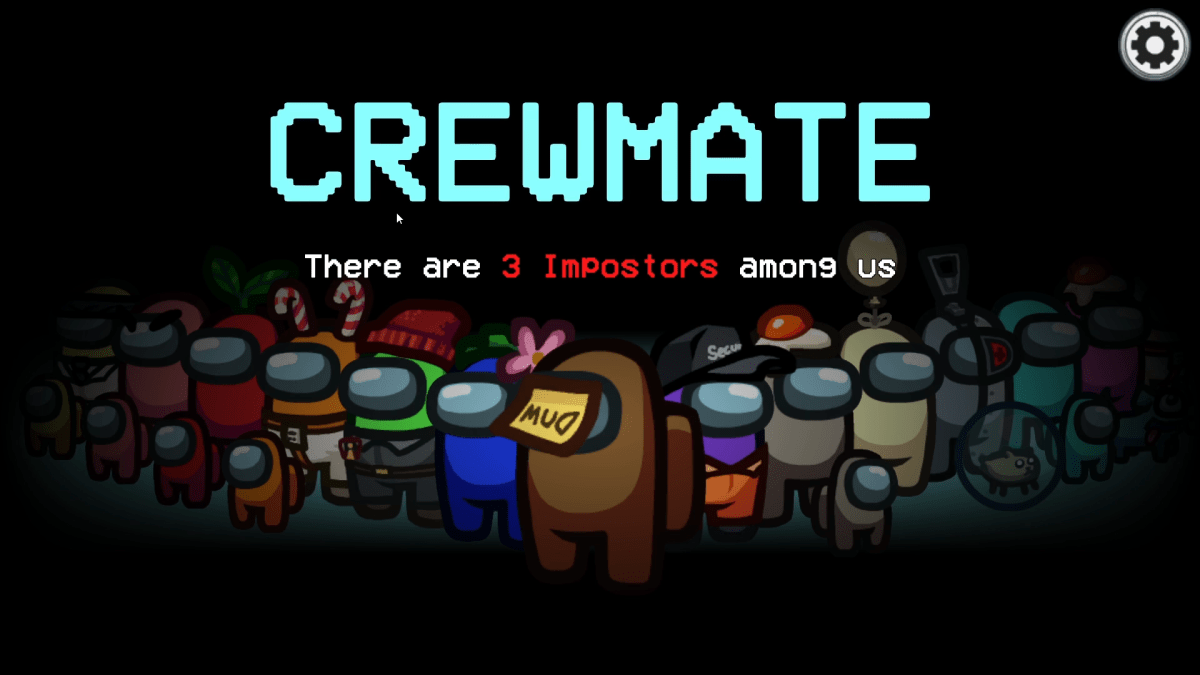 IGDB
Players work together to complete tasks to stop a base from imploding, but within the group are two imposters who are murdering players and stopping others from completing their tasks. Then, as the group meets, they can throw suspicion on innocent players in order to stay in the game for longer.
Social strategy games are no new thing of course – Among Us takes inspiration from classic games such as Mafia and Werewolves, which have stood the test of time. As this was something that could be played remotely rather than in-person – and for a cheap price, no less – it was an exciting prospect that came at the right time.
Combine that with a renewed interest in the murder mystery genre through releases such as Knives Out, and it is easy to see why reality TV production companies were keen to find something that put a spin on the treachery premise.
Netflix wasn't the first channel to air The Mole. The show is in fact a revival of the original version which aired on ABC from 2001 to 2008. It had numerous international variants and celebrity spin-offs: a rite of passage for any successful reality hit. Netflix decided to breathe life back into this show via Eureka Productions.
The Mole entered Netflix's top ten numerous times this year. In this, only one contestant is the secret agent – and the audience does not know who it is. At the end of every task, the group must answer questions individually on who they think The Mole is. Those whose answers are the furthest from the truth are eliminated from the competition.
The audience is also in the dark about who the Mole is. As other contestants are deliberately trying to look suspicious, every week you're left questioning who the guilty person could be.
With reality TV shows one of the cheapest genres of TV to produce, Netflix went all out – transporting contestants all around Australia and creating elaborate tasks, including a jailbreak from a real former prison, and a thrill-seeking climb across the mountains.
Nor did The Traitors originate with the BBC. The show began in The Netherlands in 2021 and was sold by Studio Lambert to both the BBC and NBCUniversal's Peacock. The US version will be celeb-ified, and is set to air in January (though international viewers can still catch the UK show with our guide to watching BBC iPlayer abroad).
The Traitors doesn't quite have the high production values that The Mole does, but it leans into more camp territory that UK reality fans will be familiar with. The show is set in an overdramatic castle in the Scottish Highlands and is presented by the jumper-loving Claudia Winkleman, who loves to skulk around and make ominous comments about who might be suspicious.
The Traitors themselves – of whom there are three – meet at the dead of night after the rest of the group have gone to bed and plot to 'murder' another contestant. Hilariously, they wear Dementor-style cloaks, carry lanterns and walk up to the castle to orchestrated versions of 2000s' pop songs that fit an episode's theme, such as Britney Spears's Toxic.
This time, the audience are in on the secret, and get to see the Traitors lying in plain sight. Whilst they don't directly try to meddle with the tasks, they must fly under the radar, as on this show the other contestants (known as the Faithfuls) vote out who they think are the imposters – just like in Among Us.
The casting team has picked a great bunch of people here. Not only are they one of the most diverse groups of people I've ever seen on a reality series (a stark contrast to The Mole, where everyone looks like a model and isn't above the age of forty), but they are also perhaps some of the most emotional people ever to set foot on this planet.
The trailer below will give you just a taste of the kind of unhinged behaviour to expect:
The social media fanfare surrounding both series has been something to behold. Netflix chose to release episodes of The Mole staggered – something it doesn't do for all its shows. However, in doing so users were able to speculate on their theories online from week to week.
Meanwhile, The Traitors is frequently trending on Twitter when it airs every Tuesday, Wednesday and Thursday for simply how bonkers it is. No alliance is safe on this show – even the strongest of bonds can be turned sour as soon as the contestants sit down and start pointing fingers.
Rumours are circulating that the show has already been renewed for another season on the BBC, though this has not been officially confirmed. The Mole has also not yet been given the green light to return, but we would be surprised if it didn't, considering its popularity.
Manipulation and deception require a unique set of skills, as does correctly sussing out who is lying. Right now, viewers want TV that allows them to play detective and witness how far people will truly go for greed.
It's a golden age for reality TV in my mind, and I don't doubt that these deception games are here to stay for at least a little while longer.
What I'm watching right now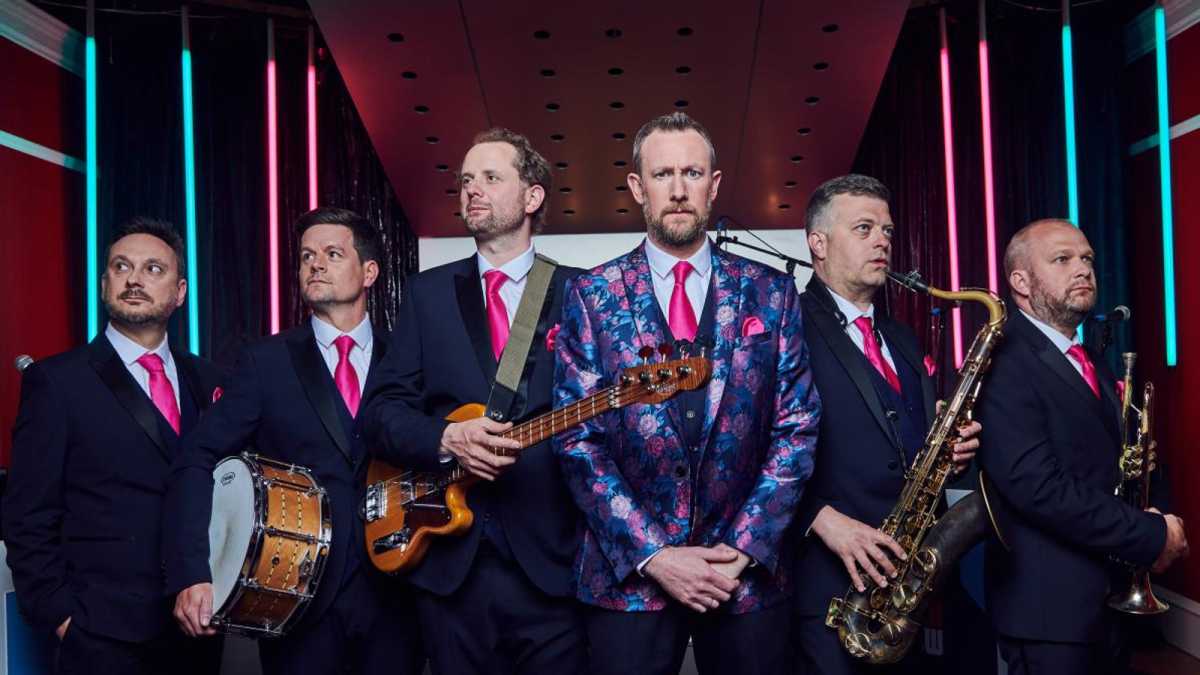 Channel 4
The opening of The Horne Section TV Show shows Alex Horne playing a fictionalised version of himself. He's frustrated with the fact, that despite being the creator of the game show Taskmaster, he doesn't get to present it.
To step out of Greg Davies's shadow, he pitches his own late night talk show featuring his band to Channel 4 – and it accidentally gets greenlit. From the show somehow taking place at his own house, to Martin Kemp insisting he perform Dean Martin songs and a stagehand stepping in for Anneka Rice last minute, this has full-on Alan Partridge vibes. The songs are a delight as well.
You can watch The Horne Section TV show over on the Channel 4 website – US viewers can also tune in using our guide to watching Channel 4 from abroad.