The AMD Radeon RX 7900 XTX and 7900 XT, announced last month, are the company's answer to Nvidia's RTX 40 Series, and they're now available to buy around the world.
AMD has said the new cards should be up to 70% faster than their predecessors and come with 1.5x better FPS in COD: MW2 and 1.7x in Cyberpunk 2077.
The new cards sport a new chiplet-based design, which should allow for improved yields and lower costs of manufacturing, translating into lower consumer prices – and considering AMD's cards are much cheaper than Nvidia's RTX 40 Series, that seems to be ringing true.
In addition, AMD is addressing concerns about Nvidia's RTX 40-series power and DisplayPort issues. Power targets haven't changed significantly, the cards are a reasonable size, only two eight-pin power inputs are needed, and DisplayPort 2.1 is included – overall, it's exciting news.
Here's all you need to know about getting your hands on the AMD Radeon RX 7900 XTX and 7900 XT at launch in the US & UK today. We cover the latest AMD Radeon RX 7000 Series news separately if you want to learn more about AMD's latest graphics cards.
When will the AMD Radeon RX 7900 XTX and 7900 XT be released?
As confirmed by AMD, the Radeon RX 7900 XTX and 7900 XT are both set to go on sale in the US and UK today, 13 December 2022, though the exact timings of the launch weren't revealed ahead of time.
Though as we now know, it took place at 2pm GMT/9am ET/6am PT, giving both US and UK consumers a fair stab at getting their hands on the hotly anticipated GPUs.
How much do the AMD Radeon RX 7900 XTX and 7900 XT cost?
The prices for the AMD Radeon RX 7900 XTX and 7900 XT have not increased compared to the previous generation of GPUs.
In fact, the $999 and $899 MSRPs for these cards represent a notable decrease compared to the last-gen RX 6950 XT, which retailed for $1,299. This indicates that the anticipated cost savings from the chiplet-based design are being passed onto consumers, making the 7000 series a more affordable option compared to the hefty price tag of the $1,599 RTX 4090.
UK pricing is yet to be confirmed, though we expect it to cost around £999 and £899 respectively. We'll update this section once we get confirmation from AMD.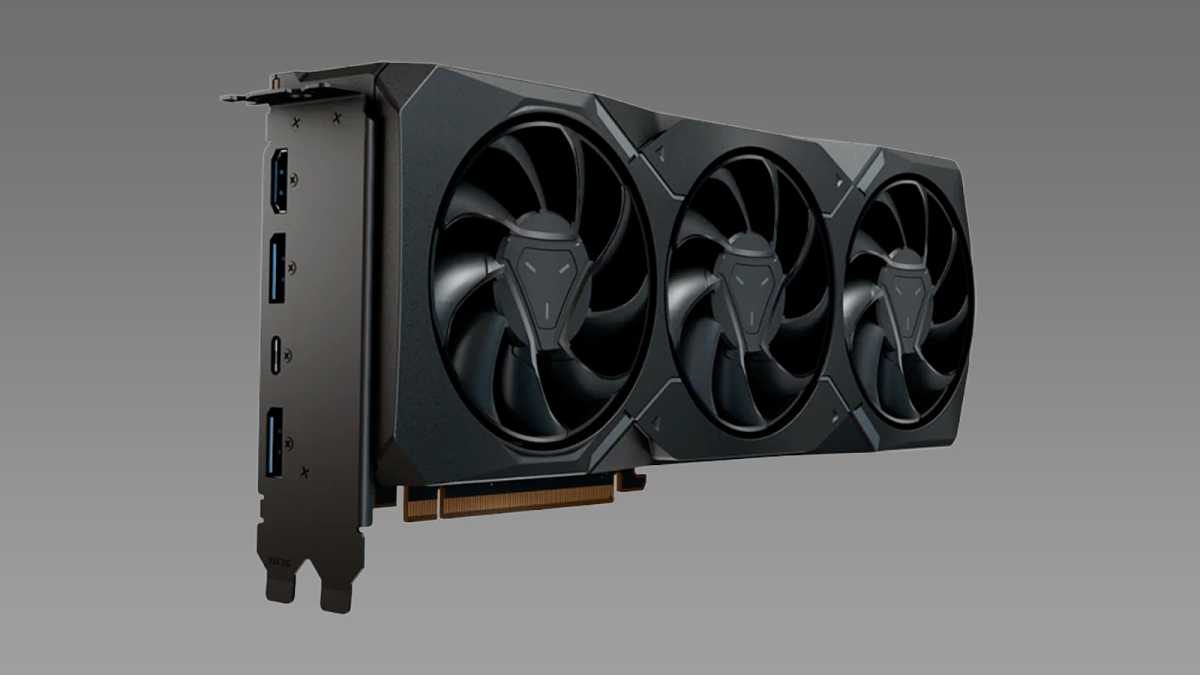 AMD
Where to buy the AMD Radeon RX 7900 XTX and 7900 XT in the US
Some retailers are yet to confirm availability, but we can list the retailers we expect the graphics cards to be available from based on the availability of previous AMD GPUs.
We'll mark retailers as confirmed as listings appear online to help save you some precious time.
Where to buy the AMD Radeon RX 7900 XTX and 7900 XT in the UK
While the specific UK retailers have yet to be announced, based on the distribution of previous AMD GPUs, we anticipate that the graphics cards will be available at the following retailers:
As soon as the listings become available, we will update this list to provide a more accurate picture of availability and save you some time.