The Echo Show 15 is the biggest smart display in Amazon's current smart display collection, but despite its unique design, large screen and Alexa smarts, it always felt like it needed to offer more.
Amazon seemingly acknowledged this and promised a big update at an announcement in late September that would bring its Fire TV interface to the Show 15, bringing with it support for many more streaming services such as Netflix, Disney+ and Now TV along with an upgraded interface and, of course, support for the Fire TV remote.
Amazon wasn't too forthcoming about when we should expect the update at the announcement, promising a vague 'later this year' rather than a month or date to look forward to, and nothing has been said since, despite us (and presumably every other Echo Show 15 owner) constantly pestering Amazon for news.
So it was a nice surprise to find a message on my Echo Show 15 this morning prompting me to update. A few taps and a quick five-minute download later and the update had been installed, complete with a shortcut to the Fire TV interface in the top-right of the Echo Show 15's UI.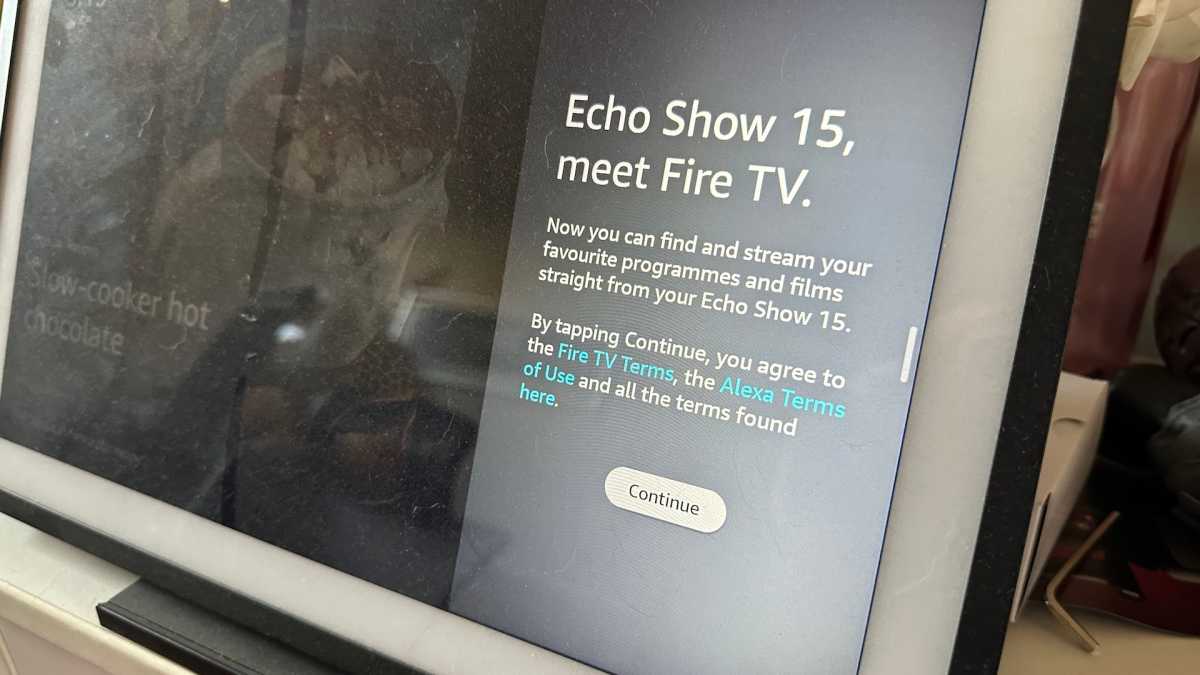 Lewis Painter / Foundry
It's great that Amazon has stuck its promise of a late 2022 launch and is rolling out the update in time for Christmas. I'm in the UK, but it's safe to assume that it'll also be rolling out in the US and other regions where the Echo Show 15 is available to buy.
I've asked Amazon for clarification on the rollout and will update this article if I hear back.
As expected, turning the Echo Show 15 into a Fire TV really does make it a more compelling offering. It's now able to take full advantage of that large display, and no more workarounds using web browsers to get YouTube – arguably the biggest omission from the Echo Show 15 until now – and other content. It's a particular boon for those who want to use it as a small kitchen TV to watch news and more.
As Fire TV supports user profiles, different members of your household can sign in to see their personal content libraries for each user of the Show 15.
Essentially, it has gone from a smart display that would occasionally remind me about shopping lists and upcoming events to a product that I actively want to use.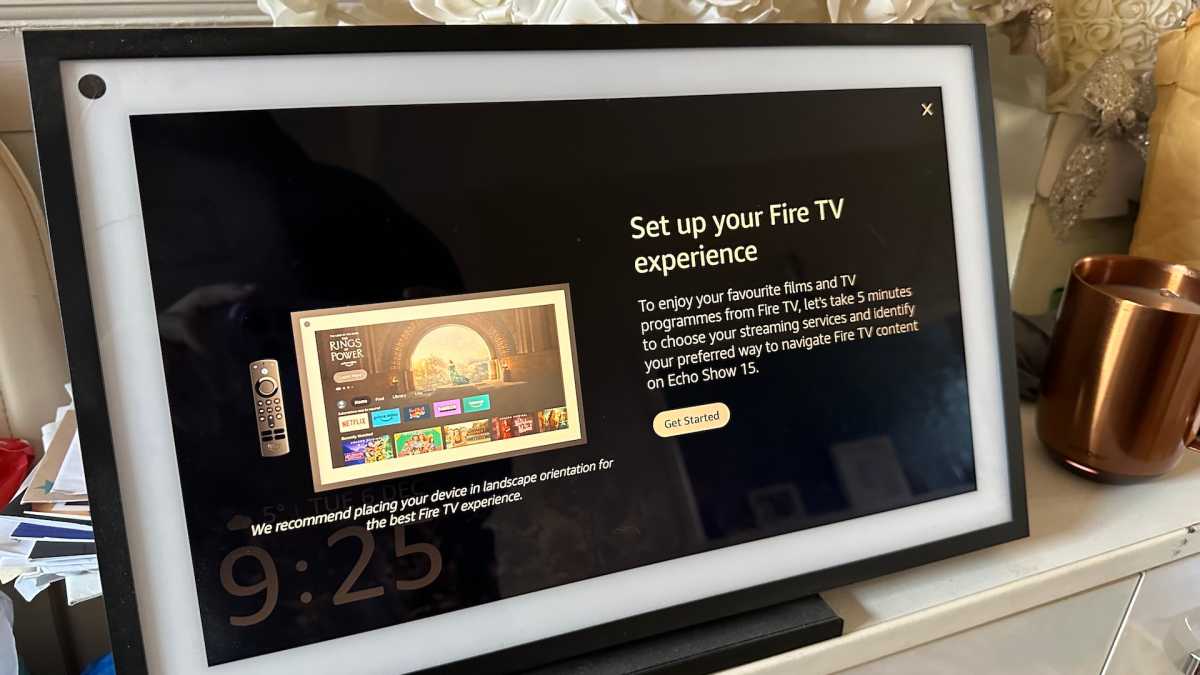 Lewis Painter / Foundry
You can pair an Alexa Voice remote with the Show 15 for easier control than using your voice (or the touchscreen) – and you'll be prompted to do so during the setup process – but there's also a virtual Fire TV remote that appears on-screen in apps that are designed around remote input rather than touch.
If you don't see the on-screen Fire TV download prompt on your Echo Show 15, you can try to force the update by heading to Settings, selecting Device Options and tapping Check for Updates.
Can you sideload apps onto the Echo Show 15 with Fire TV?
One of the big perks of the Fire TV interface – on the dedicated Fire Sticks, that is – is the ability to sideload apps not officially available from Amazon's Appstore. Apps can range from streaming apps like Kodi to apps like Google Photos that let you display images from your smartphone without relying on Amazon's Photos app, further expanding just what you can do with the device.
However, that's sadly not the case with the Echo Show 15 with Fire TV. While you can enable the ability to install apps from outside Amazon's Appstore using Developer Settings on the Fire Stick, that same option isn't available within the Developer Settings of the Echo Show 15 post-update. It's likely down to the Fire TV being introduced more as an app or additional feature rather than an overhaul of the base operating system that the Echo Show 15 runs on.
With that said, if you were hoping to side-load Kodi onto the Echo Show 15 to stream your personal movie library, I'm afraid you're out of luck!
Are you excited about the new Fire TV functionality, or is it not enough to tempt you to buy the Echo Show 15? Let us know on Twitter.
Related content you might like