The first Phase in Marvel's Multiverse Saga has closed out on a wholesome festive note with The Guardians of the Galaxy Holiday Special, which debuted on Disney+ last Friday.
The short was a stark contrast to the last feature film in the series, Black Panther: Wakanda Forever, a nuanced and complicated exploration of grief – a movie that was itself the antithesis of the tongue-in-cheek (but also very hit-and-miss) comedy-legal series, She-Hulk: Attorney at Law.
This feeling of disconnection reflects the whole of Phase Four, which was an experiment for the world's biggest superhero franchise.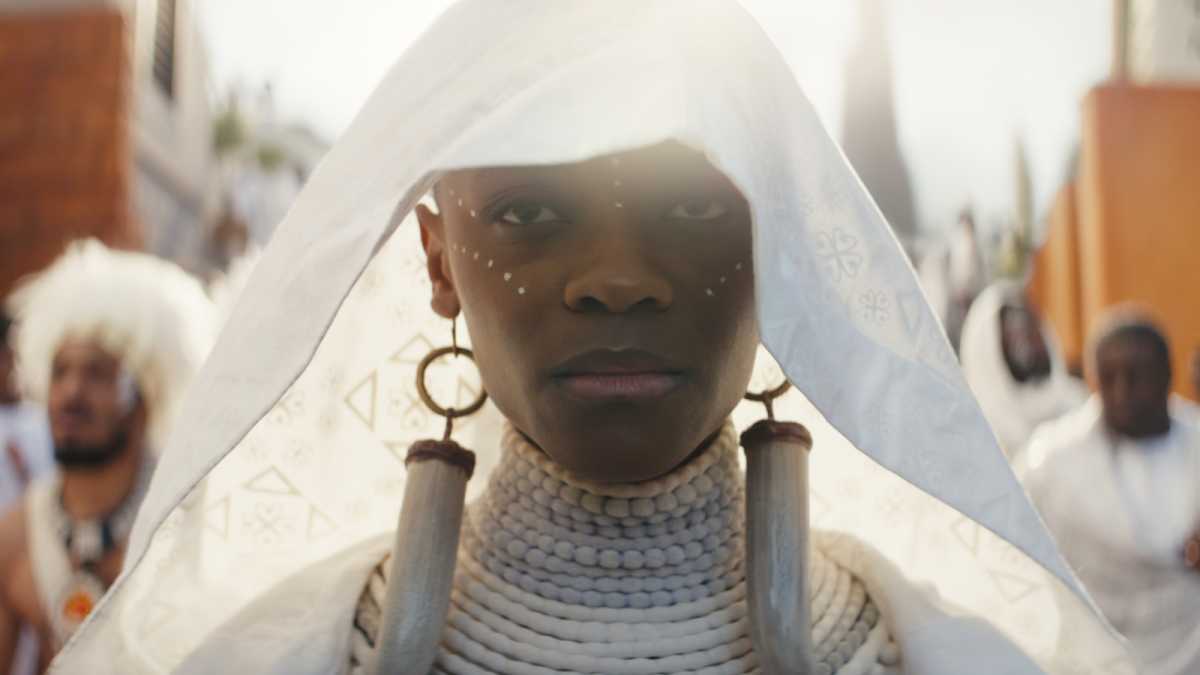 Marvel / Disney
Marvel was climbing an uphill battle from the start. Phase Three was the studio's golden age, with Thanos's genocidal plan coming to a climax, the Avengers splitting in half and characters such as Black Panther and Spider-Man making their debuts and forever changing the narrative.
By the end, the stakes were as high as they could ever be. Plus, both Avengers films blew box office records out of the water – as did Black Panther.
After Avengers: Endgame, the plot was heading into unknown territory. With the introduction of Disney+ in 2019, the studio could finally branch out into live-action TV shows that tied into the movies much more closely than the likes of ABC's Agent Carter and Agents of S.H.I.E.L.D., or the Netflix shows that Disney never wholly controlled.
This essentially wiped the slate clean for Marvel and brought in new voices to the fold. That's no bad thing, but for the first time it created the feeling that there were too many cooks in the kitchen, because every other movie or show's core message was so different it felt like whiplash.
At first, it seemed like the Phase was about bringing the stakes down to more personal stories, fleshing out both established and new characters and taking us away from the whole 'universe is imploding' storyline. WandaVision perfectly kickstarted this and took advantage of the genre freedom wholeheartedly.
There were others who leant into this personal aspect extremely well – Ms. Marvel established Kamala Khan as the awkward, geeky teenage superhero that comic fans all know and love, and Moon Knight also tackled a complex personality disorder with grace and creativity.
Disney
On the film side, Black Panther: Wakanda Forever used character work as its backbone, leaning into the heartbreak that Shuri, Ramonda, and the Wakandan community felt. Thor: Love and Thunder also captured the heart with Natalie Portman's Jane Foster/Lady Thor, though the humour felt lacklustre compared to Thor: Ragnarok.
There were those that attempted to go for this heartfelt narrative, but missed the mark. Black Widow was a movie that simply came too late. Knowing Natasha Romanov's fate dampened the impact that this origin story had, and it was easily one of the most forgettable instalments of Phase Four.
On the TV side, Falcon and the Winter Soldier also struggled to flesh out Sam Wilson and Bucky Barnes amongst a convoluted and confusing plot – though of course, this was suspected to have been hastily rewritten because of COVID (which may have affected the quality of many other Marvel projects).
Then there were those films which laid the groundwork for the multiverse theme – a complex concept that, several series and films in, still brings up plenty of questions.
Loki paved the way strongly for this and managed to weave in a sympathetic anti-hero at the same time. Plus, it introduced the marvellous Jonathan Majors as Kang the Conqueror, who I already sense is going to give Thanos a run for his money as the MCU's ultimate villain.
Disney
In contrast, whilst Doctor Strange in the Multiverse of Madness established that other worlds exist, it showed them in brief flashes and half-hearted scenes where characters were immediately killed for shock factor. There weren't really any stakes, and it didn't feel like this film established anywhere near the amount of lore that Loki did.
Then, there's those that tied in characters and plots from past stories and other universes. Shang-Chi and the Legend of the Ten Rings managed to do this well by redeeming the Mandarin storyline from Iron Man 3, and despite She-Hulk's iffy humour, Matt Murdock/Daredevil felt charming, badass and was overall well-received.
On the opposite end of the scale, Hawkeye's version of Wilson Fisk/Kingpin was flimsy and disappointing compared to his portrayal in Daredevil, and one could argue whether he should have been in the show at all, considering how he was used.
Disney
Finally, there were the stories that tried to do something extremely different – and that was sadly where the Phase was at its weakest. Eternals was overstuffed with god-like characters that simply were not relatable to audiences, whilst Marvel's first animated project What If…? had storylines so bonkers, I was left in tears of laughter – and not for the right reasons.
The only project that managed to marry a personal story, multiversal elements and old faces successfully in Phase Four was Spider-Man: No Way Home. This was also reflected in its reception – with the film producing a total of $1.971 billion at the box office worldwide, making it the most successful film of the bunch by a long shot.
Despite all these mixed messages, Phase Four achieved what Kevin Feige intended. When the majority of the projects were first announced, Marvel's big boss told Comic-Con's Hall H crowd that this Phase was about introducing new characters and laying the groundwork for the future of Marvel.
It achieved this in spades – we now have our most diverse line-up of superheroes ever, as well as fresh, young voices who will take up the mantle of the past Avengers.
Disney
However, in overstuffing so much content – and concepts – into this Phase, Marvel fatigue has set in for many audiences. It's getting harder to connect the dots between all the various shows and movies, especially so now that Disney has brought in other universes into its own narrative through the multiverse.
I personally think that now is the time to take the foot off the gas ever so slightly and move some shows and films back a year or two. Overall, the quality has dropped since Phase Three, and that is likely down to crew members crunching to get the projects out rapidly – which has also caused workload stress in return.
Marvel has already moved Avengers: Secret Wars back a year, a film that had been due to release in the same year as Avengers: The Kang Dynasty. This came as a welcome relief to fans, and it's worth keeping in mind that many shows and films aren't yet announced for Phase Six, so more things could be shifted (in theory).
By giving more breathing room for all these projects, the studio could find its feet again, and drum up more excitement for projects by not having too many releases every single year. Marvel could even whet audiences' appetite with live-action shorts rather than full-blown series – Werewolf by Night and the Guardians Holiday Special are perfect examples of that.
However, with numerous things already promised to investors, its simply not that easy. We can only hope that all these plots that have been introduced in Phase Four will pave the way for more nuanced and cohesive storytelling in the future – because more of the same could make that Marvel fatigue seep into audiences even deeper.
What I'm watching this week
I am cheating a bit here, as Andor's finale aired last week. Nonetheless, this is the best thing that Star Wars has put out in years… perhaps since 2002's Attack of the Clones (I jest…or do I?).
Whilst Marvel's strategy has been to fire out as many things as possible, Andor is only the third live-action series in the Star Wars universe, and the time and care that has gone into this show is evident. It has gripping heists, rousing uprisings and stellar character work – all without a single lightsaber or Skywalker in sight.
I didn't ever believe that Andor would be up there as one of my top series of the year, but here we are – so even if you're not sold, give it a go, and I promise you won't be disappointed. You can catch the whole season on Disney+.