There was a time when discounts on Dyson cordless vacuums happened rarely – if at all. But this Black Friday, you can get Dyson's flagship cordless vacuum with a very decent discount. It only launched last year and is packed with Dyson's newest and best tech.
We've spotted two great deals on the Dyson V15 Detect Absolute. If you're in the US and go direct to Dyson, you'll get $100 off, plus an armful of extras: a free Dyson Floor Dok worth $100 and an $85 additional cleaning kit, for vacuuming awkward spaces and upholstery. (In other words, it's perfect for detailing your car.) Bascially, you're getting $934.99 worth of the latest Dyson gear for $649.99.
We've found a slightly different deal for UK readers. There are no free extras but the price is brilliant: Argos has slashed it by £130, or 20%, to under £500.
The Absolute model means you'll get the biggest selection of cleaning accessories. This includes the new Hair Screw Tool, which cleverly winds hair away and into the bin, so it won't get wrapped around the roller. We've found that it's excellent for vacuuming tiles and bathroom floors as well as upholstery.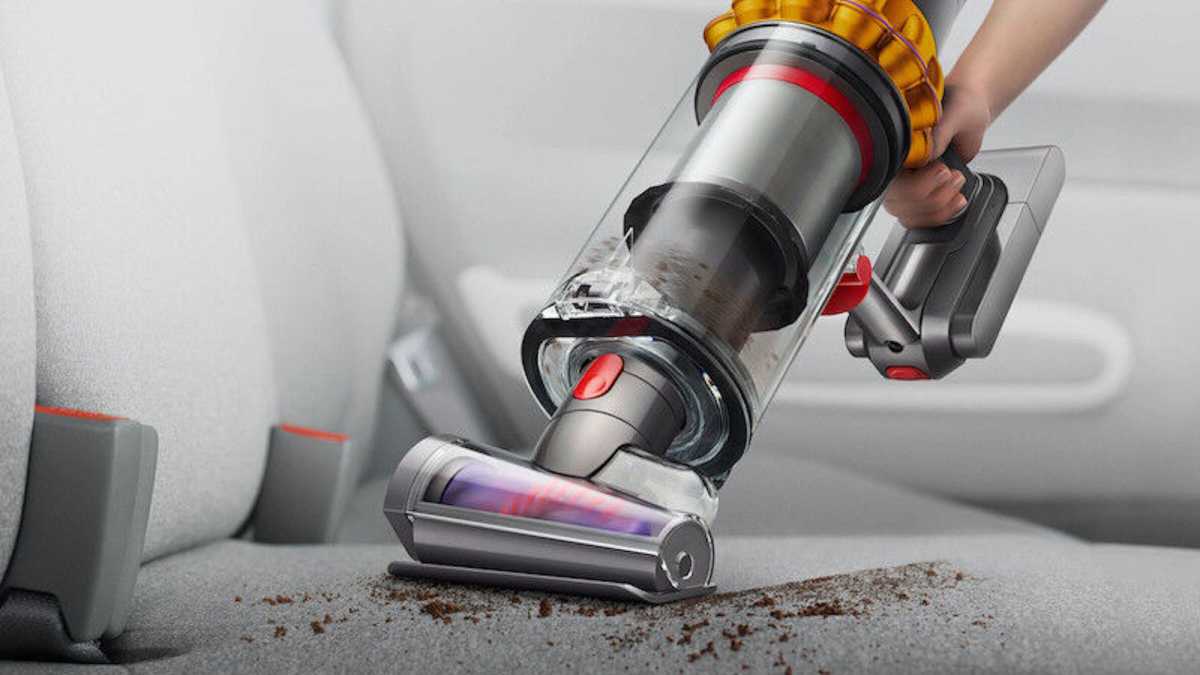 Dyson
The V15 Detect features Dyson's latest cleaning technology, including the piezo sensor, which works in conjunction with the full colour LCD screen to display the number and size of dust particles you're vacuuming up.
But best of all is the green laser that illuminates the dust and hair you'd otherwise breeze past. It makes cleaning much easier and make a huge impact on how well it's done.
You can find out more in our review (spoilers: we thought it was pretty great).
But if you're looking to spend less and get a bigger bargain, we've found more options. Check out our round up of the best Black Friday Dyson discounts in the US and the UK.
To see the biggest discounts across all types of tech, visit our dedicated Black Friday deals hub.