If you haven't invested in one yet, an air fryer is a must-buy. It will cook your food faster – and cost you much less when it comes to paying the energy bill. And Cyber Monday is the best time to buy, with some great deals if you move quickly.
The Black Friday deal we spotted moved quickly indeed and sold out before the weekend finished. But while the under $120 deal on the 8QT model is no more, we've found a similar discount for Cyber Monday. Best Buy is selling the larger, 10QT model for $129.99, down from $249.99 – that's a huge, $120 saving – or a whopping 48%.
The Ninja Foodi Dual Zone is one of the most-wanted air fryers of the moment. Not only is it hard to find on sale – it's often hard to find in stock.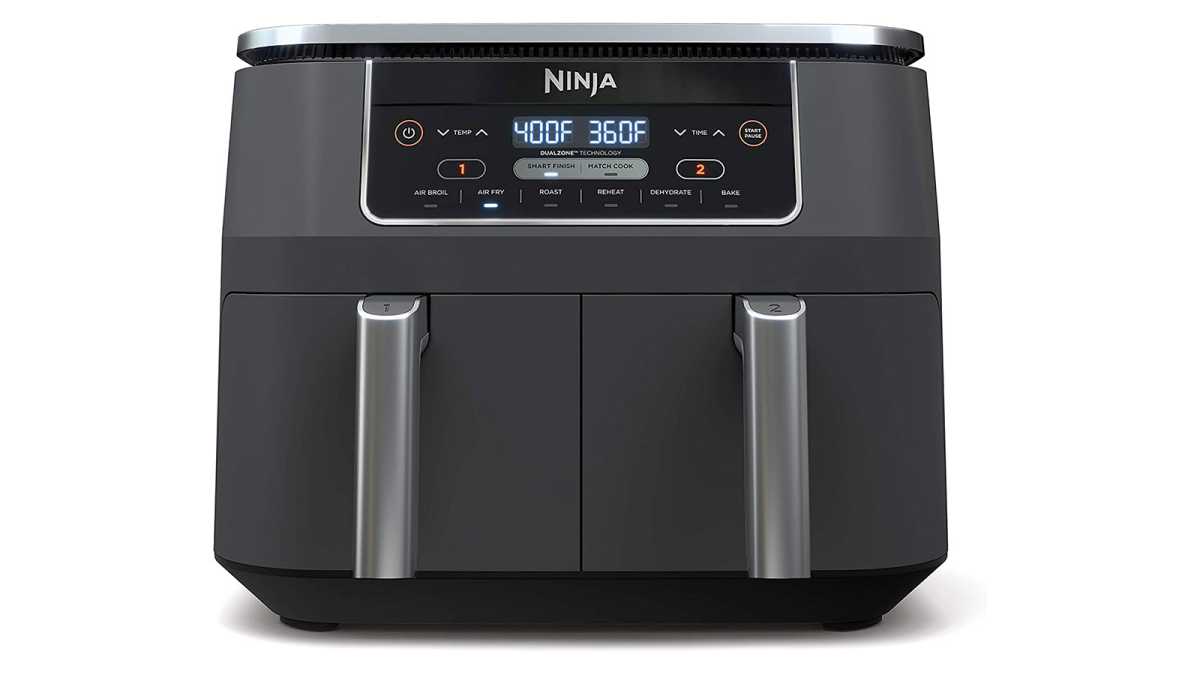 Ninja
This is an 10QT model, giving you two 5QT cooking drawers that you can use independently. Each one has its own cooking basket, cyclonic fan and rapid heater. One of the (few) drawbacks of an air fryer is that, unlike an oven, you can only cook one dish at a time.
That's clearly not the case here – you can use it to whip up an entire family meal.But there's also a match cooking feature that'll let you copy across the cooking settings from one drawer to another, so two drawers doesn't mean twice the work.
It has six cooking settings: air fry, air broil, roast, bake, reheat, and dehydrate, so it's versatile as well as spacious. It also has a thermometer for perfectly cooked meat.
Sadly, this deal is not available in the UK, but the 7.6 litre Ninja Foodi dual cook is in stock at Argos for £200. We think it's still well worth it at this price, and likely to sell out.
To browse the rest of the best air fryer discounts we've found, in the US and the UK, have a look at our Cyber Monday air fryer deals round-up. And to see the best deals across all tech categories, check out our dedicated Cyber Monday deals hub.